This post was most recently updated on October 8th, 2021
The move from 4G to 5G is expected to be seamless, and almost automatically, people have accepted it as a standard specification in phones. In India, 5G networks may not be prevalent currently, but consumers view some hope for the near future and want to buy a Samsung new mobile, for instance, with 5G capability. The idea behind this thought is to be ready for the future. Additionally, 5G-enabled smartphones have better specs and features compared to 4G handsets. The global leader in the smartphone industry, Samsung makes 5G smartphones that are being lapped up by Indian consumers. Samsung was one of the first companies to launch a 5G handset in India when the brand launched the Samsung Galaxy S10 model. If you are contemplating purchasing a new Samsung 5G smartphone, we have curated a list of the best Samsung mobile phones you can purchase right away.
Samsung Galaxy Z Fold
Meet the Samsung new mobile that exudes elegance, with its foldable feature and a 7.6-inch screen (when unfolded). You will be sold on its narrow design and a hands-free camera, controlled by the wave of your hand. Packed with 12GB RAM, the phone can execute tasks quickly and proficiently, and the Qualcomm Snapdragon 865 chipset ensures that the device outperforms other phones.
Samsung Galaxy Z Flip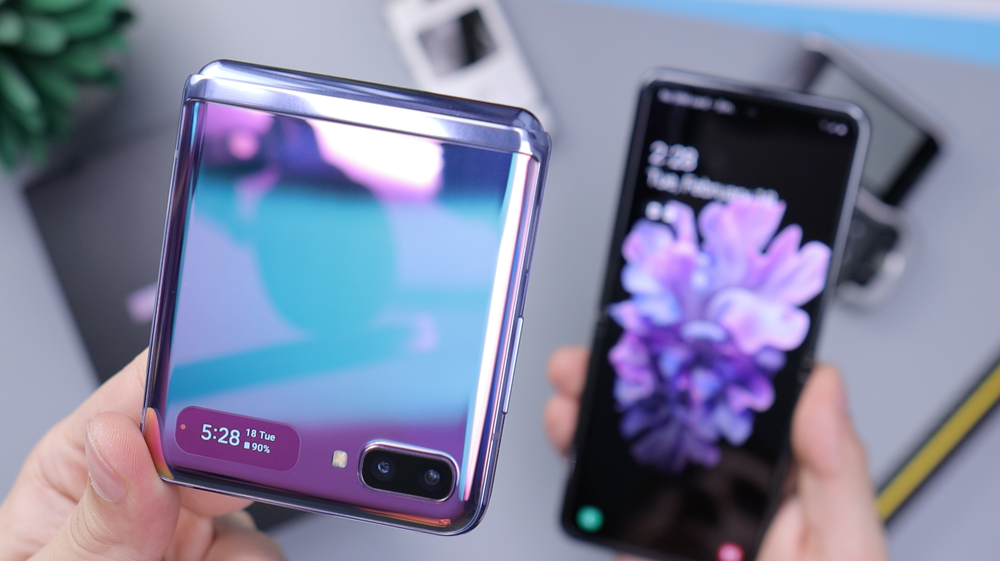 Like other foldable phones, the Z Flip folds like a small compact case. With a crisp display, the phone's specs include 8GB RAM which lets you multitask with ease. The Qualcomm Snapdragon 865 processor gives you shining performance for overall functionality.
Samsung Galaxy A52s
In both 6GB and 8GB RAM versions, this phone is a good contender for multitasking. The price is right, as you get a Super AMOLED 6.5-inch display for a superior viewing experience, and the phone is powered by the Qualcomm Snapdragon 750G chipset, running all the features of your phone with precision.
Samsung Galaxy A22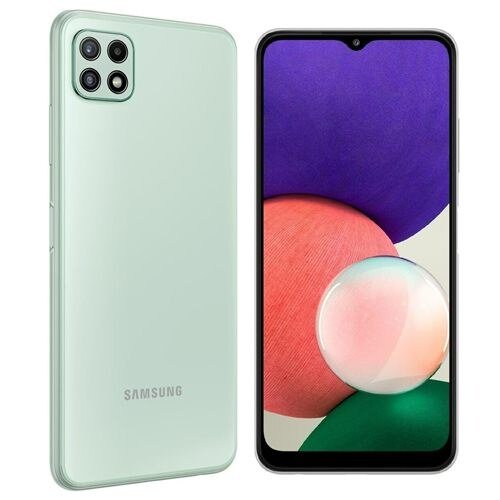 Elegant and affordable, you can't go wrong with this 5G Samsung mobile. Price is an important consideration while buying a 5G phone, and this model gives you a real bang for your buck. With a decent screen size of 6.6 inches, your phone is enhanced to work well with a MediaTek Dimensity 700 5G chipset. Furthermore, at 8GB, the RAM lets you do more in terms of app switching and multitasking. The triple-rear camera set-up doesn't disappoint, capturing mesmerizing images even in dimly-lit environments.
Samsung Galaxy F52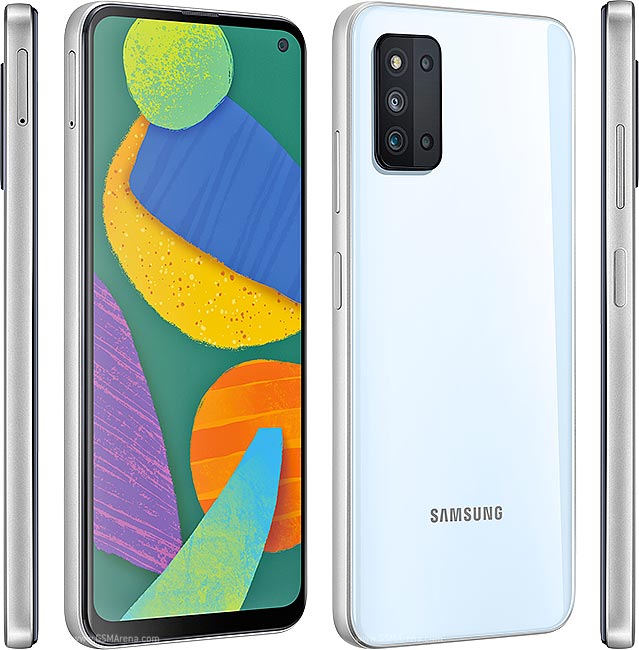 Specifications of this handset include a 6.6-inch display with an impressive resolution of 1080 x 2408 pixels, thus offering images that are vivid and immersive. Powering the phone is the Qualcomm Snapdragon 750G chipset, which ensures that the device runs without a hitch. Additionally, with 8GB RAM, you can afford to play all high-end games without any lags or judders. Coming to the main feature of this phone — the camera, you get a quad-rear camera array with a 64MP main lens, giving you memorable and clear images. The front camera, with its 16MP sensor, is worth the hype, giving you fantastic selfie shots.
Samsung Galaxy M42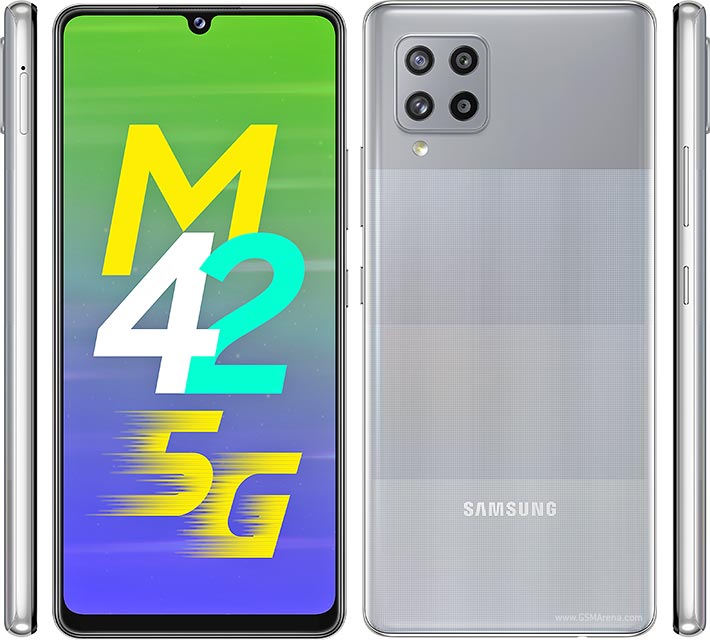 Consumers looking for a Samsung new mobile often get drawn to the M-series for quality and affordability. In this phone, the 6.6-inch AMOLED display is eye-catching. Besides this, the specs warrant the price tag, with a Qualcomm Snapdragon 750G octa-core processor operating the phone smoothly, and variants of 6GB/8GB RAM give you uninterrupted task-switching and app activity. The device is powered by a fast-charging 5,000mAh battery, which allows you to use the smartphone for hours on end.
Samsung Galaxy Quantum 2
This is a monster of a phone with a 6.7-inch AMOLED Dynamic display, which makes it the perfect device for content consumption. The processor is amazing — the Qualcomm Snapdragon 855+ SoC, making this phone a performance driver. Additionally, 6GB RAM is adequate for most tasks. On top of all these features, with a triple rear camera arrangement, your camera needs are taken care of.
Samsung Galaxy A52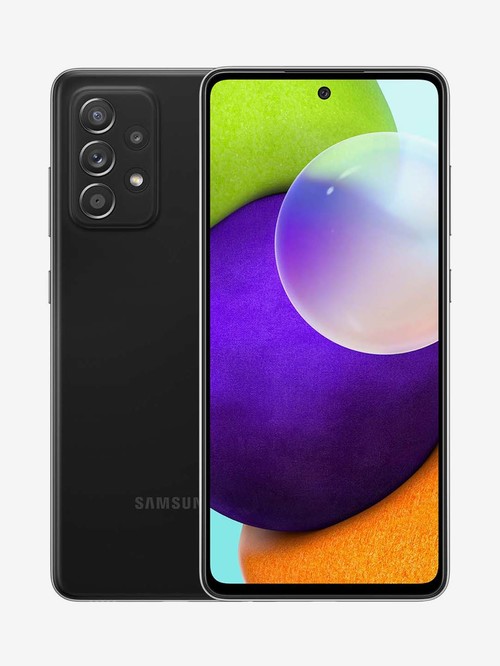 If you're on a budget and want a new 5G smartphone, then this is the one for you. Sporting a 6.5-inch display, this smartphone allows you to watch your favourite shows and movies on a large screen. Other specs of this versatile phone include a Qualcomm Snapdragon 750G chipset which won't let you down, and running your phone seamlessly is an 8GB RAM, which lets you switch between multiple apps quickly. Moreover, the quad-rear camera system comes with a 5MP depth sensor for beautiful bokeh shots.
Samsung Galaxy S21
While buying a Samsung mobile, the price may be on your mind. Although this is on the higher end of that spectrum, you get smart specs, including a Qualcomm Snapdragon 888 chipset or an Exynos 2100 chipset, running the phone with accuracy. Both versions have 8GB RAM, which is more than enough to handle applications. The triple-rear camera array has the feature of a telephoto lens, added to the smartphone specs.
Samsung Galaxy S20 Ultra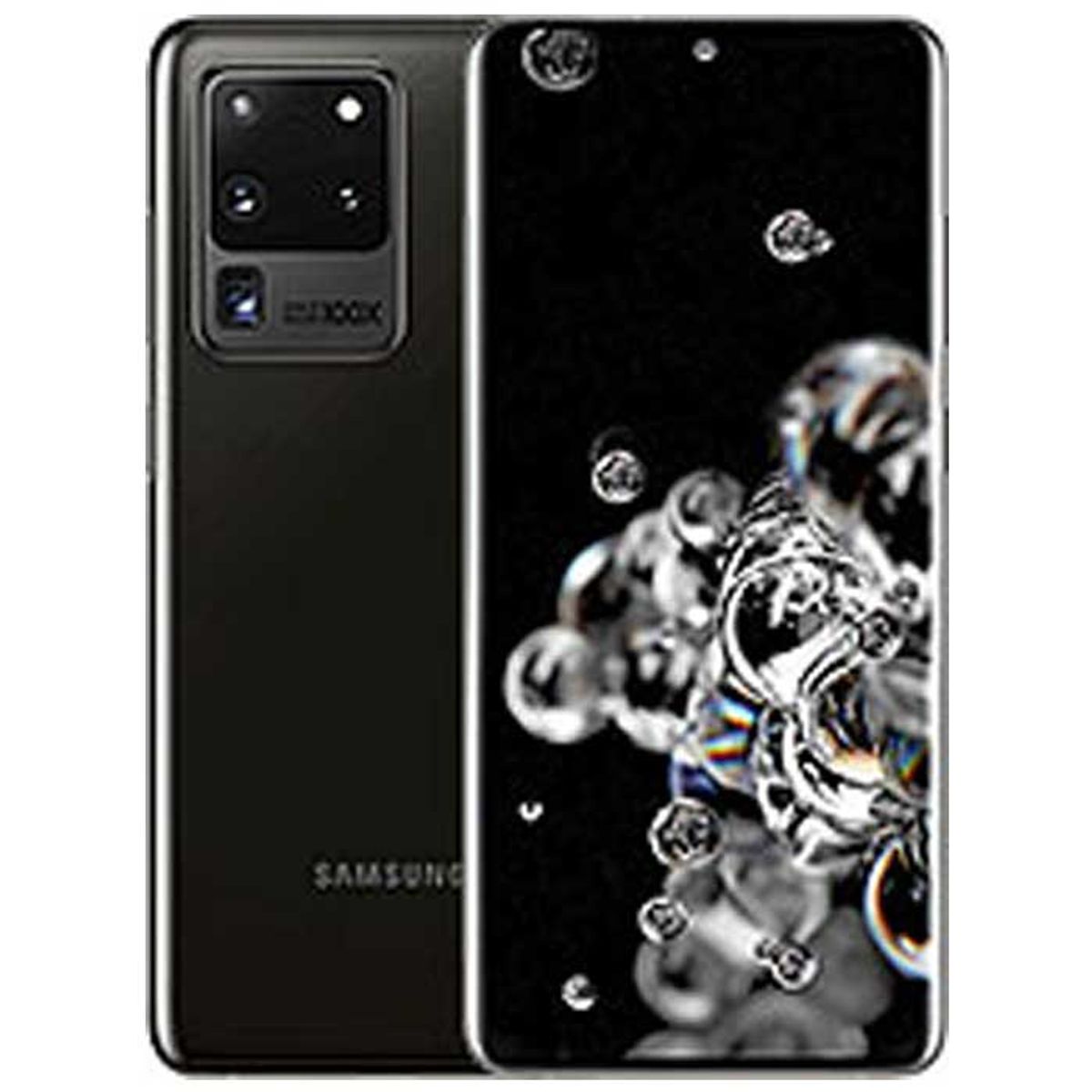 A groundbreaking handset, the phone's narrow design makes it look sleek and elegant. The OLED display, at 6.9 inches is clearer than its predecessors, and the camera's shots look vivid and bright on this display. With a Qualcomm Snapdragon 865 processor, even demanding games are easy to play, and whether you wish to browse the internet or see films, this phone can perform tasks excellently. You also get 12GB and 16GB RAM versions, and both enhance performance without you facing any lags or jitters.
Don't Let the Price Influence Your Judgment
There's a great Samsung 5G smartphone waiting for you at the Bajaj Finserv EMI Store, and you can pay for it in no-cost EMIs with your Bajaj Finserv EMI Network Card. As you shop from a variety of smartphones, you can get the phone you want, and won't have to worry about the costs burning into your savings.