This post was most recently updated on March 30th, 2021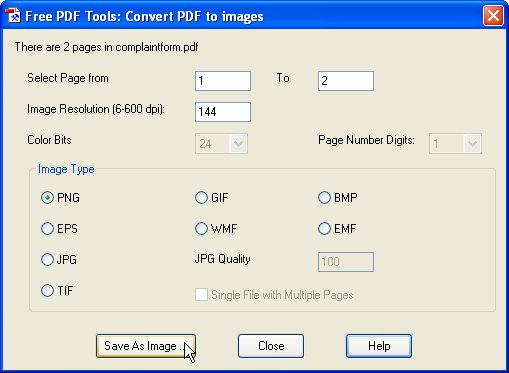 One aspect to consider looking for a reliable tool to handle PDF files is its versatility. And this is what PDFBear can offer and provide to any of its users when handling bunches of files. The PDFBear is an online converter tool that comes with a lot of tools accessible for free. It also offers a quick and easy conversion process of PDF files and any file format. Besides, it comes with a user-friendly interface anyone can use, even not a tech-savvy yourself. To know more about the outstanding features of PDFBear, let's dive in to discover the four essential tools it offers.

Word To PDF:

Microsoft Word format is one of the popular and most-used file formats today. But despite being universally used, it still comes with limitations. One way to fill this limitation is by converting word documents to PDF files. The PDFBear specializes in offering Word to PDF tools that allow users to revert and convert PDF files back to word documents.
Aside from providing a quick and easy conversion process, this software comes with a user-friendly interface and accessible for free. Meaning, you don't need to pay any price for the converter to handle any MS Word or PDF file. Plus, this online converter tool has a great partnership with Solid-Framework, mainly why Word to PDF or PDF to Word conversions is always of top quality.
PDF to PDF/A:

This online converter also offers PDF to PDF/A converter features accessible for free and very convenient to use. It is essential to convert your PDF file to a PDF/A version since it is already ISO-standardized, especially if you want to keep important and confidential data for a long time regardless of the software you use. This software claims that you can have a new PDF/A file in just two minutes, and accurate and high-quality results are their main priority. So, if you're looking for a tool to convert your PDF file to PDF/A, opting to PDFBear is the best choice you can have.
JPG to PDF:

One of the most flexible tools that PDFBear offers is JPG to PDF tool. You can access this anytime you want to convert a JPG image file to a PDF file. Any image formats such as JPG, PNG, GIF, and TIFF can also be converted to PDF files.
More than that, this JPG to PDF tool can also handle multiple files in one conversion process. This only means that you can upload over one image file you want to convert and combine in one PDF file. With this tool of PDFBear, you can easily and conveniently convert JPG or other image formats to PDF one by one.

Also, there's no need to worry about using this tool since PDFBear offers a user-friendly interface that any user can use. If ever you want to revert PDF to JPG or other image formats, it is also possible to use this software. You won't need to look for another tool to convert the files to their original format. Again, it is free to use and accessible to its portal anytime you want to use it.

Compress PDF:

Another great tool that PDFBear offers is that it can help you optimize your PDF files. One tool is the PDF compressor that can reduce and compress your PDF files into smaller file sizes. This is very handy and efficient to use on PDFBear's server that, in just a few clicks, your PDF files are already in a smaller size. If you handle bulks of PDF files with large sizes, using this compressor tool can help save so much space in your device.

Moreover, this software's PDF compressor tool can handle any PDF files up to 1GB in size. And it can help reduce up to 70% of the file's original size. Once your file's size is reduced, you can now use it for tasks and processes. You can upload the file to websites, attach it to an email, and even for print purposes. If you opt for PDFBear Pro, you can increase the number of times using this compressor tool for as low as $5.99. Which makes it very budget-friendly to anyone easily avail of the unlimited PDF tasks on PDFBear.

Takeaway:

Regardless of what file format you want to convert or whatever things you want to do in handling your PDF files, PDFBear has it all for you to access. You can edit, convert any file format, and optimize your PDF files in the most simplified and efficient way. No need to be a tech-savvy person. The PDFBear's server is easy to use. And all the accessible features are 100% free to use without compromising your PDF files' high-quality. If you now need to use a PDF tool, just visit its official website, PDFBear.com.