Akhil Khatri, Founder, Almost Social – Making everyone Photo-ready
     

When and how did you start?
" I am an MBA turned Photographer, which happened in January 2013. This happened as I wanted to follow my passion. YouTube was second in line with the passion, but I never had enough motivation to start my channel. Since I have always loved to try different apps on my phone, I thought to start a channel related to apps & games for Android & iOS. I named it TechSome TV and worked on it for almost 1.5 years with one video every single day. It gave me confidence, recognition & understanding of the platform, but the growth was too slow, hence I decided to start another channel called Almost Social. Almost Social has content related to Photography, Film Making, Editing, Gadgets, Travel/Lifestyle vlogs and anything else I feel my viewers would love" Says Mr. Akhil Khatri Founder Almost Social.
How did you come up with the idea? Your inspiration moment.
When TechSome TV wasn't growing as per my expectations, I decided to give it a pause till June 2017 & started working on the ideas for the second channel. There's one thing which I was sure for the second channel, Almost Social, which is making it related to my expertise in Photography. While I still am a Freelance Photographer, I have always noticed that not many people can take good photos. Your friend asks you to take his photo, you nail it. You ask your friend to take your photo, he screws it up. That's where my inspiration came in. My main objective for this channel is to work on Basic Photography Literacy. All of us have cameras now, hence all of us should have that basic knowledge on how to take good photos. And trust me, it's very simple. I have turned more than 500 people into someone who can take good photos now. To track it, I do monthly photography competitions on my channel & Instagram.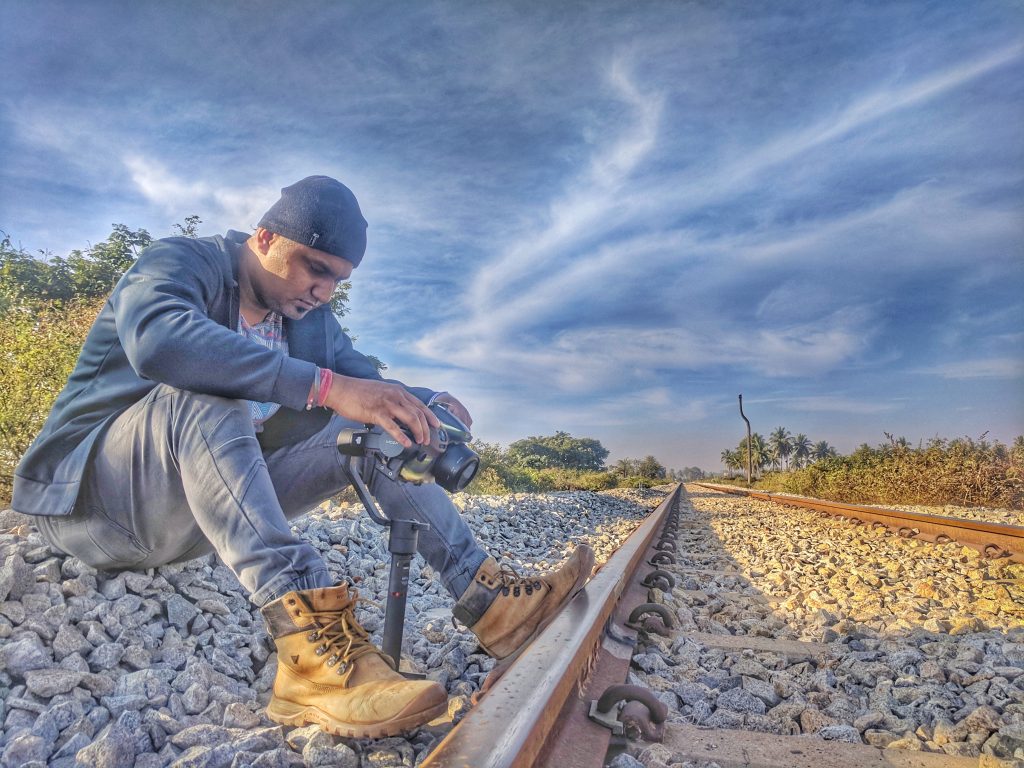 Image Credit/ Source: Almost Social
Brief about the organization and founding members.
Almost Social is absolutely my baby. It is all about Photography, Film Making, Editing, Gadgets, Travel/Lifestyle vlogs and anything else I feel my viewers would love. The channel exists so that it can make everyone will be able to take good photos, no matter what camera they use. As of now, it's a single man's army, but the hunt for 2-3 amazing team members started 2 weeks. The official website for the channel will be launched soon too, creating one more mode to help everyone to take amazing photos.
The detailed journey, like what all you want to share with readers.
" The journey to Almost Social has been pretty interesting and it looks years. While the channel was created in March 2016, but I started uploading videos regularly from November 2016. With most of the videos taking hard work of 4-6 hours each, it was pretty challenging to manage this with my usual shoots. I slept for lesser hours, gave lesser time to family, stayed fresh with black coffees & red bull; all this to make sure I don't lose the consistency of my new video uploads. I still remember few of those phases when I had travel plans for 2-3 weeks, but before I left for that, I made sure that all videos are done and scheduled in advance. Two months back, I traveled to a place which has very bad internet and I knew it, hence I created 17 videos in 4 days with less than 3 hours of sleep each day and scheduled everything. The journey has been amazing and I am sure it will keep getting even more amazing" . 
 About funding, plans for growth.
Almost Social has all been funded by myself. The beginning was tough, but at least I had the advantage of owning required equipment to create quality content. I would have done all those videos on my phone had it not been there. The growth plans are simple for now. I am working on the official website, hiring few team members, working on new ideas for more interesting series on the channel, the social media accounts are equally worked on to make sure we are putting our efforts everywhere to achieve the main objective.
Video  Credit/ Source: Almost Social
Challenges and Opportunities/ Marketing Strategies.
The only challenge, for now, is to drive me every day in creating videos, while this is still not getting me good revenues. The opportunities are huge. Being one of its kind channel, who is focused on Indian audience, the scope is amazing. I have been contacted by a couple of photography equipment companies to be their Brand Ambassador for India. It's still in talks. The opportunities of having sponsors for the channel is also good. I certainly have good ideas to make it beneficial for the brand, myself and my viewers, everything together.
 Future plans and funding.
I already shared the future plans with you, but for future funding, I am counting on brand sponsorships, paid campaigns and brand associations.YouTube Ad revenue has not been good, hence I never counted on that. Also, in case any investor finds merit in investing in my business model, I would be more than happy to explore that opportunity as well. Then I will look at building a full-fledged team and look into executing all the content ideas that I have to attract more consumers and make revenue.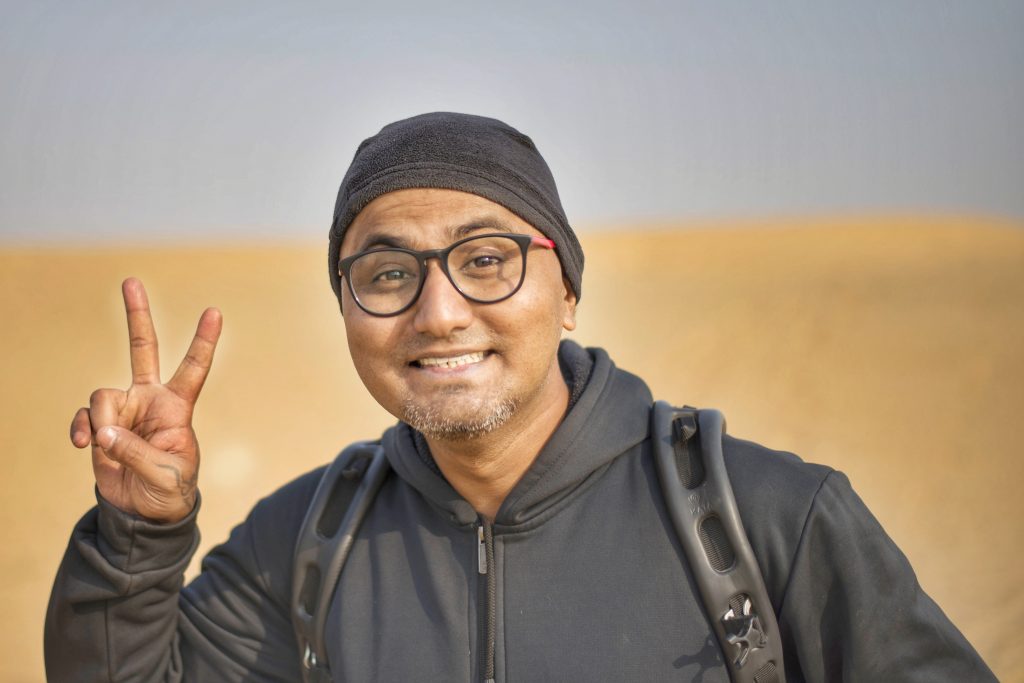 Image Credit/ Source: Almost Social 
A quote from the founder on the journey, or dealing with the challenge, or any inspiring moment.
When I started the channel, it was an unclear road with fog everywhere. I did not have much idea whether it's going to work for me, but I kept going. It was after I finished around 50 videos that I started seeing the ladder I need to climb now. It had some 1000 steps that time, but I am done climbing 100. You cannot achieve it until you start working on it. Failure is something I am never afraid of, at least it will teach me few things to use for my next attempt.
 EXCLUSIVE: Founder's advice to budding entrepreneurs
"You cannot achieve it until you start working for it. Failure is something I am never afraid of, at least it will teach me few things to use for my next attempt" Says Akhil. 
Provide some statistics like revenues or clients Acquisitions
Wouldn't want to speak much about revenues right now as the channel has been completely funded by me. But this venture has helped me network and work with 20+ good brands. To name a few- GoPro, Asus, OnePlus, Google Pixel, Benq, Divoom, EasyCover, SmallHD, SJcam, Vivo, Oppo, etc. I am looking at adding more of such great brands to my clientele and increase the revenue numbers.
Your website / apps / and contact details.
 YouTube Channel link – https://www.youtube.com/almostsocial
Website – Launching on 15th April 2018 (https://www.thealmostsocial.com/)
Instagram – https://www.instagram.com/akhilkhatri/
Twitter – https://twitter.com/thealmostsocial
Email – [email protected]