This post was most recently updated on August 20th, 2019
Drona Automations :
When and how did you start?
The Company's pilot product started as a project by a strong team of students and faculty members of REVA University, in 2017. The team came up with an idea that has a very good impact to serve the society in providing the solution to eradicate inhuman activity of manual scavenging. Constant support and encouragement of our University made us to come up with a product from project prototype, says Mr Suraj N Founder and Ceo of Drona Automations.
How did you come up with the idea? Your inspiration moment
We were looking for a unique idea to participate in Robotics competition conducted by e-Yantra project IIT Bombay in 2017, that has an impact to solve societal problems. We were always curious to know, being in the 21st century, with higher-end technology available, still, we are not come up with a low-cost product for solving problems in sewer cleaning done by unprivileged people of the society.
The idea we came up with is "Sewage Blockage Removal Robot" to end the inhuman practise of manual scavenging in India.
The idea and the prototype of the project won National level robotics competition at IIT Bombay, e-Yantra project in 2017 which was highly inspiring for us to take up further works of building product for the real-time scenario.
Brief about organization and founding members
Drona Automations has a vision for identifying, solving the problems faced by society through the products which are designed and developed by strong young and experienced entrepreneurs. Drona Automations believes in having smart people with good vision to serve society and availability of higher-end technology, why can't we create an environment for the society that is livable, learnable, workable & sustainable.
Currently, we are providing customized robots for sewer pipe cleaning for Hotels, Apartments, IT Parks, Commercial complex, etc.
Founders:
Mr. Suraj N :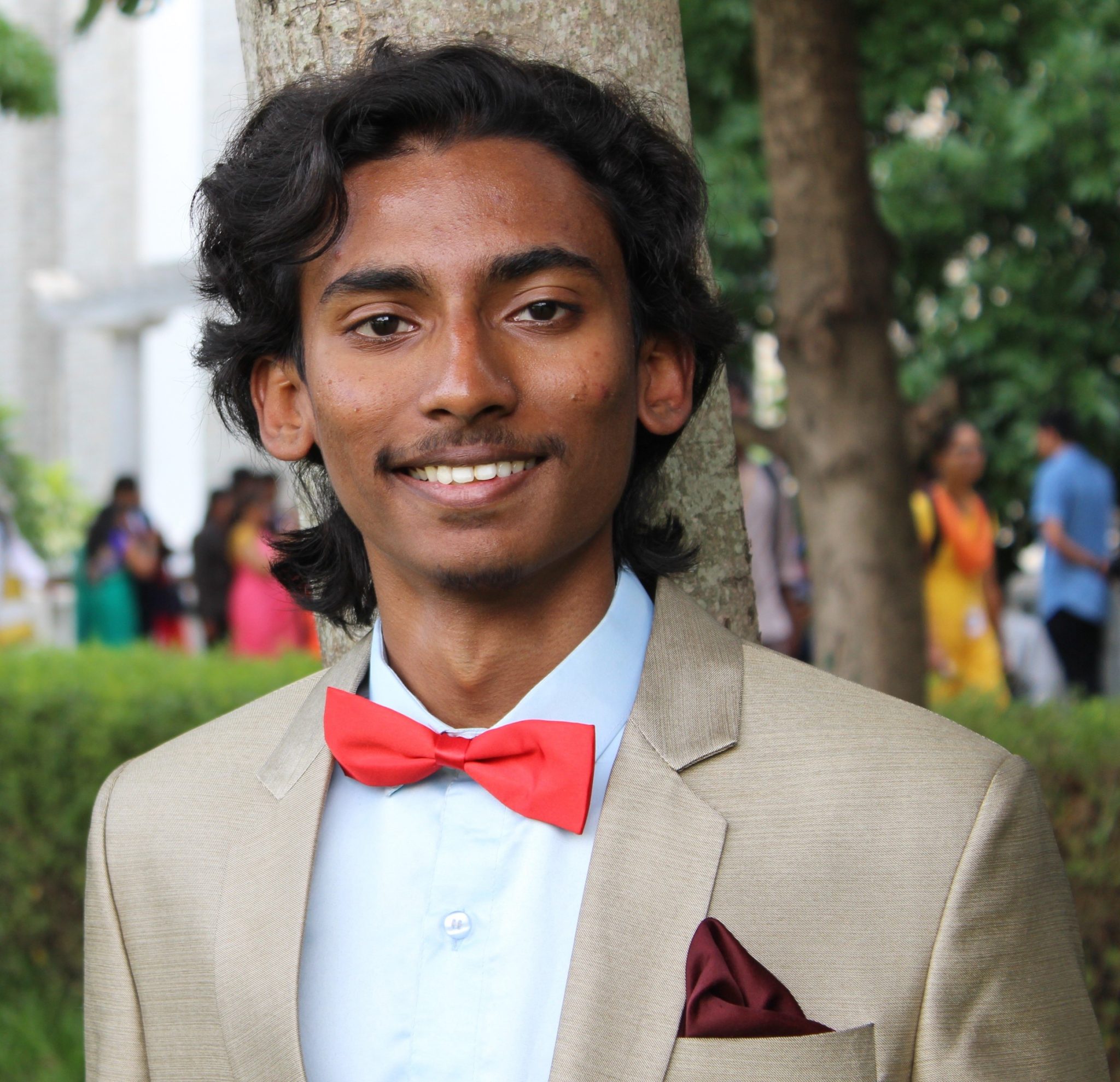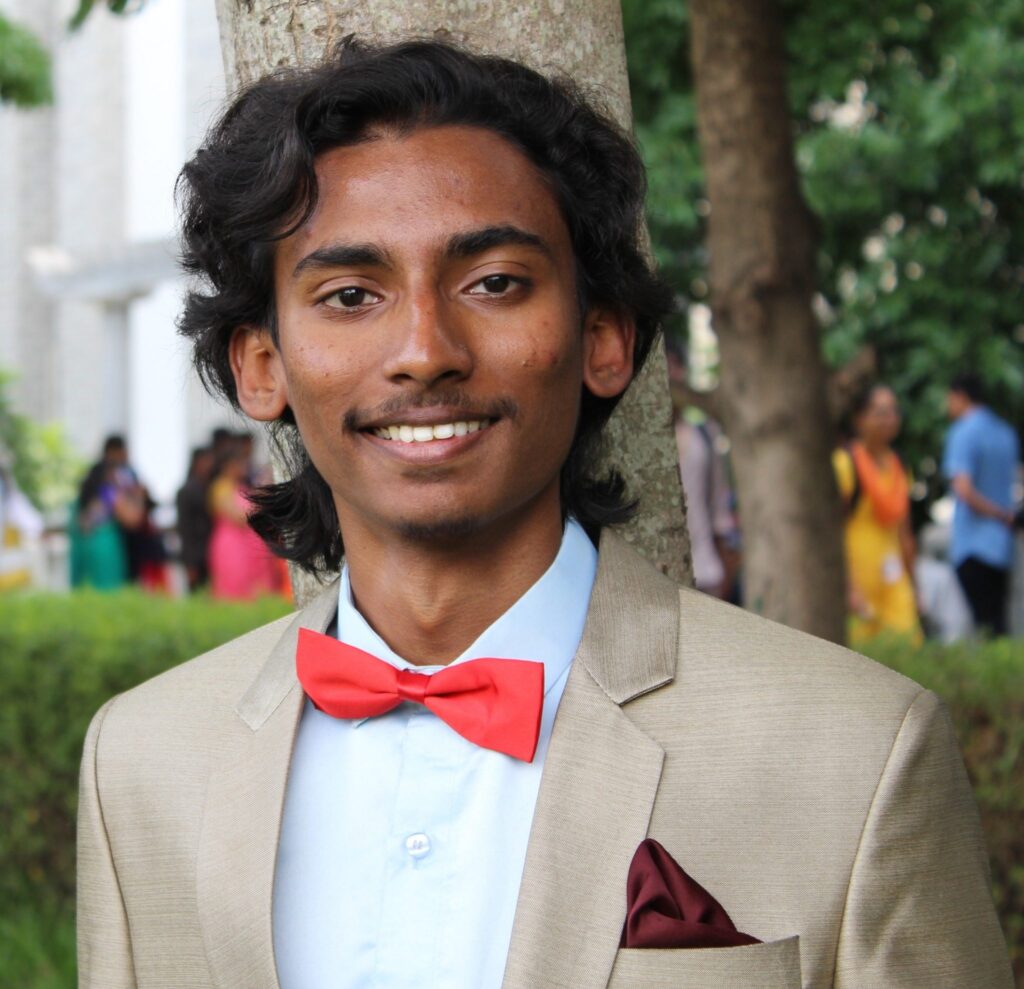 Designation: Chief Executive Officer
Background: Mechanical Engineer, REVA University, Industrial design engineer.
Technical Skills: Design for Manufacturing, Analysis (FEM & FEA), Machine Design Planning
Achievements:
1. National level Award in e-Yantra Robotics Ideas Competition.
2. One Patent published and Six patent filed in the field of Robotics.
3. Selected for the case study as one of the best projects to the product in national level symposium 2019 at IIT Bombay, e-Yantra project. Invited and given a talk as a resource person to share the experience.
Vision:
1. Setting up the Automation Industry and solve social problems with a low-cost product.
2. Setting up of Practical Labs for teaching students.
2. Dr. Veena K N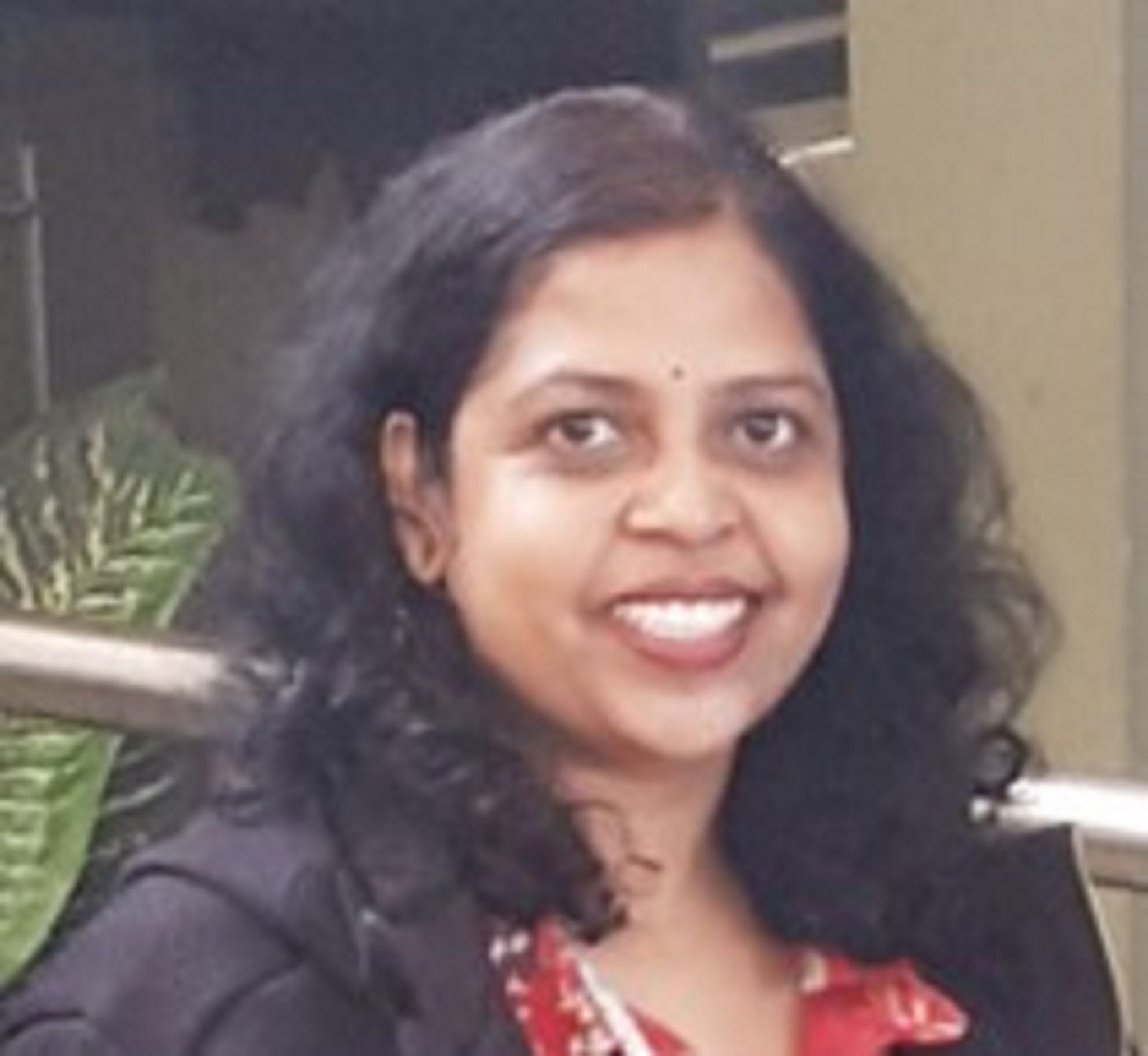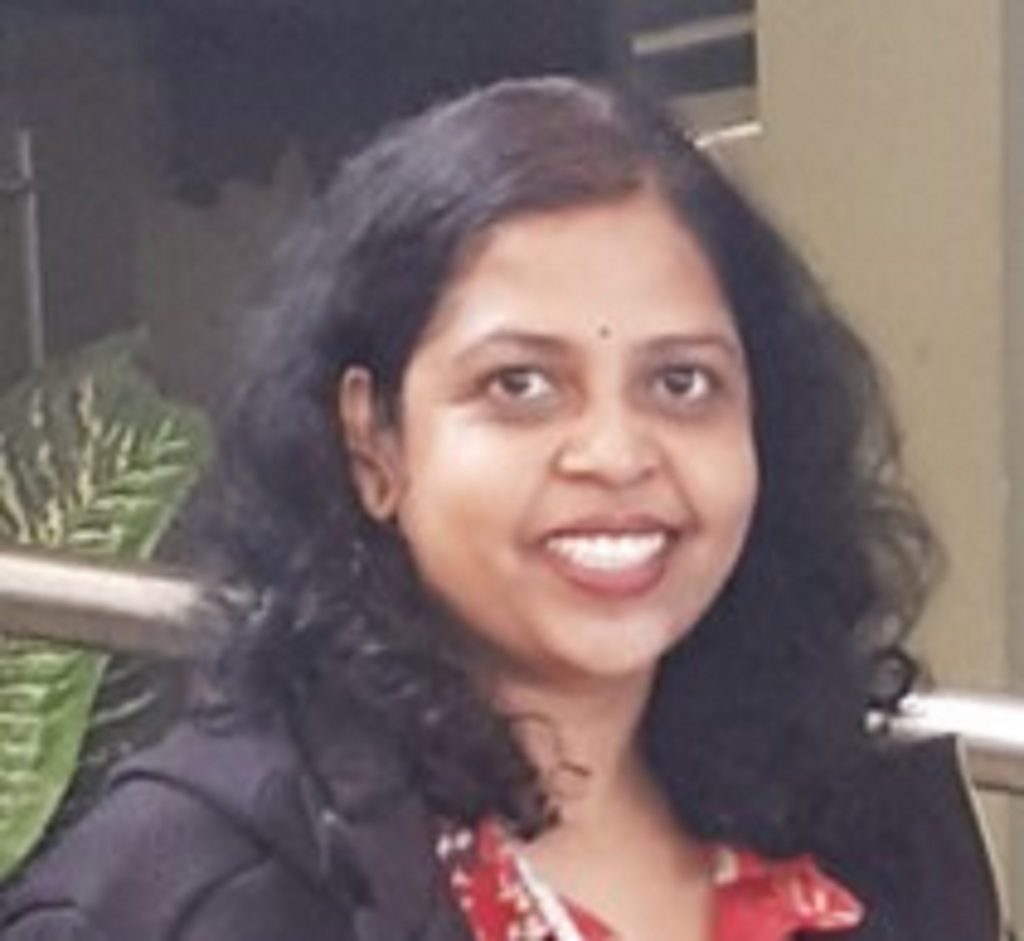 Designation: Chief Operations Officer
Background: Dr Veena K.N has 18 years of Teaching and 2 years of
Industry experience. She has research publications in reputed national/international journals and conferences. Won 3rd Prize in National level Teachers Competition on Robotics organized by e-Yantra project, IIT Bombay. Worked as Nodal Centre coordinator for Karnataka Region for an e-Yantra project, IIT Bombay.
Currently working as a coordinator for Robotics and Automation lab supported by the e-Yantra project, IIT Bombay at REVA University, Bengaluru. Member of IETE, and ISTE. Research areas are Computational intelligence, Wireless Sensor Networks, Robotics, Embedded systems, Network Security.
Qualification: Ph. D Wireless Sensor Networks, Kuvempu University, Shimoga. Karnataka. M.Tech in Digital Electronics and Advanced Communication, NITK Surathkal, Mangalore. B.E., Electronics, BMS College of Engineering, Bangalore.
Technical skills: Coding (Embedded C), Machine Learning, Artificial Intelligence, Wireless Sensor Networks, Robotics.
Achievements:
1. National level Award in e- Yantra Teachers Robotics Competition
2. One Patent published and Six patent filed in the field of Robotics
3. Selected for the case study as one of the best projects to the product in national level symposium 2019 at IIT Bombay, e-Yantra project. Invited as a resource person to share the experience.
Vision: To provide technological solutions to the problems and challenges faced by society and Humanity
The detailed journey, like what all you want to share with readers.
We are a start-up company formed by a group of Engineering Students and Faculty members from REVA University, Bengaluru.
Our team always wanted to do something in life which is challenging, useful for society. With this attitude we started the work, we got a very good idea and the support from our University. We started our journey, faced challenges and self-motivation is the key for us to keep going.
Initial Team of 3 Mechanical Engineering students, Mr. Suraj N, Mr. Santhosh Reddy K V & Mr. Vinay Kumar P and 2 Faculty members Dr. Veena K N, Associate Professor, School of ECE, & Dr. Jagadeeswaran N, Professor, School of ME participated and won the National Level Award for the project prototype "Sewage Blockage Removal Robot" in April 2017 organized by e-Yantra project, IIT Bombay. Our Robot was aimed at cleaning Manhole Sewage pipes in India and to prevent manual scavenging.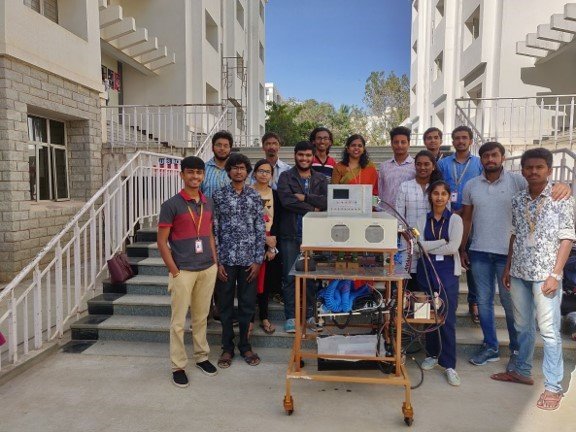 Inter disciplinary team consisting of 24 members from various engineering departments such as Mechanical Engineering, Electronics and Communication Engineering, Electrical engineering, Computer Science Engineering of REVA University Dr. Veena K N, Jagadeeswaran N, Praveen V Vijapur, Suraj N, Vinay Kumar P, Santhosh Reddy K V, Jai M Sanghavi, Gopal P, Kevin Joy, Spoorthi K B, V Ullas Kumar, Srinivas H A, Harshith M, Akshay G V, Shruthi B Rajentan, Kotresh Danagoudra, K Kiran Kumar, Gurushant, Bharath Kumar V, Girish B P, Girijesh Gowda T S, Abhishek N, Vaishnavi Shrikant Tikotakar, Monisha Priya G started working on prototype to build robot for real time scenario with support and funding from REVA University.
Our prototype was successfully built and tested in REVA University campus's sewer pipe. With this initial product, we started the company "Drona Automations", to provide solutions through Automation and Robotics for societal problems. We have also published 1 patent on this robot and filed 6 patents for our products.
Currently we are providing customized sewer pipe cleaning robots for IT parks, Private layouts, Apartments, Hotels, Commercial complex, etc. Our major goal is to cover all the problems from Sewage to Space and provide solutions for them.
Our Products:
Manhole sewer pipe cleaning Robot
Vertical sewer pipe cleaning robot
Horizontal sewer pipe cleaning robot
About funding, plans on growth
For building and testing of prototype, we got funding from REVA University of about 9.5 Lakhs.
We are looking for seed funding for field testing of 3 products dedicated to sewer pipe cleaning all over Karnataka. After the field test of the product, we will manufacture and sell the products. Later we want to address the sewer pipe cleaning all over India.
Challenges and Opportunities/ Marketing Strategies
We have an untapped market as there are no competitors to clean the sewer pipes. As per our initial market survey, we have a high market value of 203 Crores for a customized robot for sewer cleaning products.
Future plans and funding
In future, we are planning to target pipe cleaning, pipe maintenance and pipe inspection in different industries and different applications.
We also have 5 future products in pipeline:
1,Customized pipe cleaning robots 2.Floor-sweeping robot
3.Air ducts and ventilation shafts cleaning robot
4. House floor cleaning robot
5. Hybrid portable wind & solar generator
6. Environmental health monitoring Smart display system
We also have plans to design and implementation of robots with Artificial Intelligence for solving complex societal problems. Company aims at providing products with higher end technologies to solve problems occurring in all cleaning process and also provides solutions for the problems from sewage to space.
A quote from the founder on the journey, or dealing with the challenge, or any inspiring moment.
Mr Suraj N: CEO, Drona Automations
"If Not Now, When?"
"Life is not about Chance, it's about the choice we make"
Brief: In today's ever competitive world, you need to start early, be unique to be successful. Be satisfied in the work you do even if it's not appreciated by society/relative and friends. Have perseverance and you will definitely achieve what you deserve!!!
Dr. Veena K N: COO, Drona Automations
   "Nothing should stop in achieving whatever you want in life."
I strongly believe in the above quote. We have one life and we have to do extraordinary work to put your footprint for being you and create an environment to make people live happily.
EXCLUSIVE: Founder's advice to budding entrepreneurs
It is the era of entrepreneurship. It is indeed a good decision for budding entrepreneurs for choosing their careers in this field. Being an entrepreneur, they can live their life to the fullest with a broad spectrum of life experiences. They also help in solving the problems of unemployability which is a very critical parameter for the nation growth.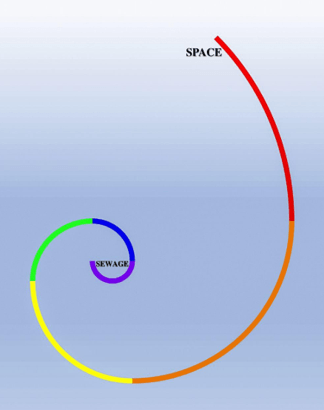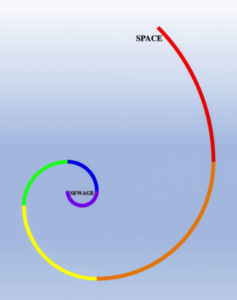 Your website / apps / and contact details
Website: www.dronaautomations.com
Facebook: https://www.facebook.com/dronaautomations
Linkedin: https://www.linkedin.com/company/drona-automations-pvt-ltd/