When and how did you start?
" We started Aeon Technologies in Nov 2011 forming a small team of expert freelancers, who were working for us on a project to project basis. Which soon got converted to Aeonaxis Softech (P) LTD in Sep 2012 after getting a good response and feedback from our clients", Says Mr. Anurag Rastogi The Founder and Ceo of Aeonaxis Softech (P) LTD. 
KVASZ was formed in the year 2014 keeping in mind the problems of small vendors in selling their goods online without having much technical knowledge. So we decided to provide them all the technical and digital marketing support to increase their sales.
And Page3 Star was founded in the year 2015, and now already stretched to five cities as Lucknow, Kanpur, Delhi, Mumbai, and Kolkata. Having great minds of media houses working with us, Page3 Star has become quite popular across the cities and striving to increase the reach continuously.
How did you come up with the idea? Your inspiration moment
We are coming from an average middle-class family and I am a first generation entrepreneur. It all started when I was trying to search some good franchise-based business. After much analysis, we decided to build our brand instead of building someone else market. I had a constraint to stay in Lucknow due to certain serious health issues in the family, which made me more mature, responsible and strong enough to take tough decisions.
Brief about the organization and founding members
As of now, I am heading few small businesses as mentioned earlier, which are from different domains i.e. Software, apparel & lifestyle and nightlife.
Aeonaxis Softech deals into custom software, mobile application development, and digital marketing for our clients all across the globe.
KVASZ, on the other hand, started as a premium apparel brand offline, which gradually got converted to a multi-vendor e-commerce marketplace.
Page3 Star is a lifestyle-based portal, that covers city's nightlife, social events, product and store launches.
Most of the times, I prefer handling businesses single-handedly, that helps in quick decisions and prompt actions until you find someone extremely experienced and knowledgeable like I have in my Page3 Star's team.
I am a normal engineering graduate with no special desires. Took circumstances as they come and turned them into a fruitful business.
Started my career as an engineering graduate and travelled to cities for job search initially and then settled back to my home city due to life threating health issues with my mother. I feel blessed now, to be able to serve my parents, along with achieving my professional commitments.
Started working at a small firm for no salary for months, just to gain some experience in the industry. Later joined UP State Information Commission as Assistant Programmer and soon realized that job is not meant for me. I switched to Zenevo Technologies, which was dealing with Japanese clients of telecom domain. Zenevo was fair enough to give me the required boost I needed to bloom my career.
"At a certain point of career, I found it saturating on the profile I was working on. So I decided to build a brand of my own and started working with one of my very close friend from Sydney and a small team of freelancers. Later with the quality of deliverables and referrals, we soon turned into a private limited company and expanded our reach globally " says Mr. Anurag Rastogi.
Further, we started another venture as KVASZ to help the small vendors sell their products online
With the right team and an opportunity to build a strong network, we started our media house Page3 Star, which is now running successfully in Lucknow, Kanpur, Delhi, Mumbai, Kolkata and increasing its reach rapidly.
About funding, plans on growth
About the funding plans, I prefer to invest my hard work and time into my businesses. The growth plan has been steady so far and we do not believe in overnight success. With the hard work and commitment in the right direction, don't see it's far to attain our goal.
Challenges and Opportunities/ Marketing Strategies
The only challenge I feel is to find the right candidate for the right job. Each problem is always an opportunity, it depends how effective you provide a solution to the given problem. Marketing strategy for us is to keep things simple and transparent. It doesn't require any additional effort, to be honest. Be natural and truthful and the trust you earn will get back in terms of business.
Future plans and funding
Our future plan is to improve the living of the humankind with the help of technology. There are lots of plans already in progress, which will certainly impact in a big way when it comes on the floor. So far, have not decided to take any external funding, but as I say, let's see how things come.
 

A quote from the founder on the journey, or dealing with the challenge, or any inspiring moment.
Make your weakness your biggest strength and no one can defeat you ever. First thing is to identify your weakness and if you have done that you are half done. Challenges are a routine job for an entrepreneur. How you deal with it makes the difference like eagle avoids rain by flying above the clouds
EXCLUSIVE: Founder's advice to budding entrepreneurs
Invest in yourself and keep your eyes and ears open in any situation. Ideas may come from anywhere.
Provide some statistics like revenues or clients acquisitions etc.
We have eight-figure revenue with hundreds of clients globally, mainly from the US. Target is an increase of 250% for the current financial year.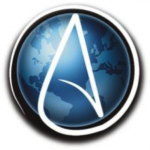 Your website / apps / and contact details
Website:
Aeonaxis Softech (P) LTD: http://aeonaxisoftech.com/
Page3 Star: http://page3star.com/
KVASZ: http://kvasz.com/