I am Kunal Gulati from Benzora Fashion, A Delhi based startup fashion brand who aims to create high-quality Denim, jeggings, and tops for girls aged between 16 to 40. We have an exclusive range of products that we manufacture in our factories. We started to sell our products online as well as we are shifting into Brick and Mortar stores targeting and catering Retailers/MBO in each city.
BENZORA, a brand that combines the perfect balance Clothes that wraps around you, embraces you, comforts you, protects you and is so closely connected, in touch with your body and high street fashion. Aiming to be the top brand in India that people can go to, to satisfy their needs in terms of comfort and trend. Reaching customers on a personal level is our goal. Every cloth, dress, jean we make, our sole focus is to deliver the best to our customers, the ones who created us. As we saw each of our garments, our heart beckons to stitch your desires of becoming a fashionista and congenial together.
About Founders
Kunal Gulati: Having post graduated in Services Marketing from Jaipuria Institute of Management, Noida, Kunal's fluent skills in retail management acquiring new clients and exploring new territory is helping Benzora Fashion grow and become better each passing day. Kunal is also B.Tech graduate in Computer Science and Engineering from Amity University, Noida Currently, he is also responsible for mainly handling the operations of the startup. In addition to this, he also provides technical assistance to the team and handles tech projects which includes B2B application Development.
Rajesh Sharma: Having 3+ Experience in Denim Manufacturing Processes, He is responsible to handle manufacturing of high-quality denim, trendy designs and fits to match requirements of retailers. He is also responsible for a sampling of new denim raw materials and testing its quality, colors and quality assurance of ready samples before taking them for mass production.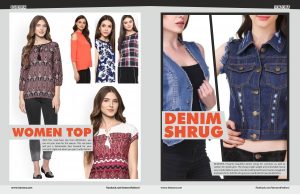 Image Credit/ Source: Benzora
   " 

Everyone has a unique way of expressing themselves. Our designers aka our creators stitch their way to relate to the customers on a personal level " Says The Founder Mr. Kunal
Be-You-tiful, comfortably and in trend; this is the Benzora promise.!
Currently, our brand name is spread over northern markets of India, and we will be covering entire northern states by six months. We have dedicated the team of 15 employees working to cut, sew, stitch denim.
Our team works entwined with the market to bring products that are going to be loved by there customers.
Started back in may 2016 we aim to be a Women Fashion brand to bring high-quality products to the doorstep at very affordable rates. We are following the omnichannel retail model to reach customers for our products.
The initial Startup phase was to cater high-quality denim materials from direct yarns rather than catering it from wholesalers. A big challenge was to get the raw materials such as buttons zipper and other accessories that can compete in the market.
     

Video Credit/ Source: Benzora
"A small story to share while contacting a lot of retailers in the northern market our research concluded that we just couldn't sell the same size chart everywhere. Our size chart is 28-34 for bottoms but after such interactions, we found that we need custom sizing for different markets and now we create custom size chart like 32-40 for many retail counters which gave us added advantage to promote our brand and compete with established brands and eliminate local players as it satisfies the retailer's needs of getting size chart according to there supply which many wholesalers & manufacturers don't do " Says The Founder Kunal Gulati.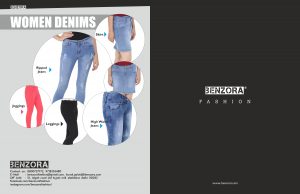 Image Credit/ Source: Benzora
Benzora Fashion offers bottom wears such as jeans, jeggings Dungarees, skirts, shorts, peddle pushers, denim jackets, and many more items at a very pocket friend prices.
Benzora is partnered with more than 300+ MBO in 50+ cities in all tier1, tier2 & tier3 cities and we are expanding our retail network base at a very rapid speed.
Url: http://benzora.com/