Business Process Outsourcing (BPO) is a procedure of subcontracting different business-related operations to a third-party vendor. The main aim of BPO company is on manufacturing entities that outsourced large area of their supply chains. BPO now provides outsourcing of services as well.
Companies adopt BPO services in two main areas of back-office and front-office operations. In the fields of back-office BPO service, a company contracts its core business operations such as accounting, payment, human resources, regulatory compliance, IT services to outside professionals who make sure the business runs flawlessly.
On the other hand, front office BPO services commonly refer to customer-related services such as sales, tech support, and marketing.
In India with the advancement of technology and the uncountable startups, the BPO companies are at the top. Here is a list of the top 10 BPO companies in India 2021.
List of the top 10 BPO companies in India 2021 :

Genpact is a global professional services firm founded in 1997 as a unit within General Electronic. In the year of 2005, the organization started to provide services to clients outside of General Electronic.
In 2007, Genpact launched a joint venture with NDTV, an Indian company to offer external services I the field of the media industry. Lately in 2012 Bain Capital, an American private investment firm turned the largest shareholder. Its main office is situated in New York but the company's branches are in 30+ countries in the world.
Currently, above 85,000 employees are connected with this global organization. Since December 2005, the company has extended from 19,000+ employees and annual revenues of $491.90 million to 90,000+ employees and annual revenues of $3.7 billion based on the report of December 2020.
The branches of Genpact are all over the major cities of India such as Kolkata, Noida, Secunderabad, Gurugram, Bhopal, Jaipur, Visakhapatnam, Bangalore, Hyderabad, Mumbai.
The primary field of Genpact in industries are banking, hospitality, energy, and manufacturing.
Top BPO Services :
Top BPO services by Genpact is mentioned below :
Customer experience solutions(UI/UX)
Supply chain management
Insurance claims processing
Real estate claims management
Credit risk management
Invoice to cash transformation
Accounting and finance services
Enterprise performance
Genpact has been honoured with various prestigious awards for its several services in account and finance. It has also launched innovative training programs and named the best BPO company. For delivering services from a global network, Genpact became one of the best BPO companies in India.
In today's India Accenture is a very progressing IT company as well as a BPO provider with a wide range of services ranging from consulting, digital technology, strategy, and operations.
In 1989, Clarence Delany founded Accenture in Hamilton, Bermuda. Later in May 2004, the organization declared a 10-year-long tech deal with Dabur India to supervise the New Delhi company's software applications on a business deal.
This company embraces the power of change to create 360-degree value for the clients. With 537000+ employees throughout the world and 6000+ clients throughout more than 120 countries, Accenture is one the top BPO companies in India.
Accenture's commitment to the people and to provide equality for all has never been more relevant than it is today. In India, its headquarter is in Bangalore. Otherwise, other branches are situated in Gurgaon, Hyderabad, Kolkata, Mumbai, New Delhi, Noida, and Pune.
Top BPO Services :
The company has been providing a wide array of services like
Business strategy services
Cloud Services
Technology consulting
Digital marketing and analysis
Security as a service
Human resource management
Sourcing and procurement
Blockchain solutions
Accenture will stay one of the best BPO companies in India for its diverse range of service offerings.

Wipro is a well-known multinational BPO company based in India. Wipro was established by Mohamed Premji on 29 December 1945 in Maharashtra. In February 2002, Wipro introduced itself as the first software technology and services company in India to be ISO 14001 certified. Later in 2011, the organization made an agreement with Science Applications International Corporation. Recently Wipro acquired Capco, a 22-year-old British tech consultancy company.
With over 150,000+ employees its main office is in Bangalore. Other branches are located in Kolkata, Hyderabad. The company offers integrated business, technology and provides solutions on a global platform.
The clients are scattered all in America, Middle East, Europe, and the Asia Pacific. Wipro( Western India Palm Refined Oil Limited ) is one of the largest BPO service providers with onshore, nearshore, offshore, and hybrid delivery options. Famous companies like Walmart, Philips are included in the client list of Wipro.
Top BPO Services :
The following services are primarily provided by Wipro
customer experience management
Health analytics
Digital marketing
Cybersecurity
Cloud
DevOps
Data analytics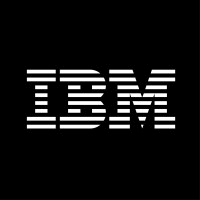 International Business Machine Corporation (IBM) is a multinational IT company headquartered in New York. The company came into existence in 1911 by Endicott, New York as a Computing-Tabulating-Recording company. IBM produces and sells hardware, middleware, software and provides hosting and consulting services from mainframe computers to nanotechnology.IBM is now almost in 170 countries all over the world.
In 2005 IBM first started its plans in India, headquartered in Bangalore. Later the company stretched its branches in developing cities like Ahmedabad, Hyderabad, Bhubaneshwar, Kolkata, Mumbai, Coimbatore, Delhi, Gurgaon, Noida, Pune, Visakhapatnam, etc. over 140,000 employees of IBM are currently active in India.
IBMers believe in progress that provides the application of intelligence, reason and their idea about science is " It can reinvent business, society and the human condition". One of the best BPO companies in India, IBM works on helping companies to create 'intelligent' and 'customized' workflows. IBM helps to improve existing traditionalism of business practice, set up their digital advancement by providing IoT, Cloud, AI and automation. The major clients of IBM are PayPal, Amazon, HP and Citibank.
Top BPO Services :
List of the top services provides by IBM :
Third-party risk management
Supplier sourcing and product procurement
Predictive asset optimization
Talent acquisition and improvement
Top HR services
Easy finance transformation
Automation
Cognizant is a multinational IT company first established in the U.S. this organization is one of the world's leading professional services, providing the clients to become data-enabled and data-driven in the era of digital advancement.
Today India is one of the major parts of global business strategy. The branches of Cognizant are placed in Mumbai, Kolkata, Chennai, Coimbatore, Chennai, Gurgaon, Hyderabad, Kochi, and Pune. Mainly Cognizant deals with innovative ideas and IT-related solutions.
It also provides modern enterprises such as IoT, Artificial Intelligence(AI), digital engineering, and Cloud to the clients. Cognizant's resolute target on the clients is fulfilled by nearly 300,000 employees, who are experts for delivering top services and solutions. The extra perks are considerable for providing digital services and security services.
Top BPO Services :
The following major BPO services are the main attraction of Cognizant :
Advanced artificial intelligence(AI)
Intelligent process automation
Digital Engineering
Quality assurance and engineering
Top enterprise services
Medical billing and coding
Revenue cycle management
Wealth and asset risk management
Contact center support

Tata Consultancy Services(TCS) is an Indian multinational information technology (IT) services and consulting company. TCS initially started as "Tata Computer Systems" and founded in 1968 by the division of Tata son Limited. Later in 1980, TCS set up India's first dedicated software research and development center named Tata Research Development and Design Center(TRDDC) in Pune.
TCS is the second-largest Indian company by market capitalization. TCS has 285 offices across 46 countries and 147 delivery centers in 21 countries.
In India, TCS branches are located in Bangalore, Ahmedabad, Baroda, Chennai, Kolkata, Kochi, Jamshedpur, Guwahati, Hyderabad, Bhopal, Mumbai, etc.
TCS has extended its company worldwide. The company provides complex business intelligence solutions and is based in India with international clients. Over 290,000 clients TCS is one of the best BPO companies in India. Major clients of this company are JPMorgan Chase, Wells Fargo, and AXA, etc.
Top BPO Services :
We will now check out various facilities offered by TCS :
Faster, smarter, and lighter infrastructure by using Cloud
Definite strategic vision
Automation and AI
Cybersecurity
Blockchain
Internet of things
Cognitive business operations
Enterprise application
Conversational experience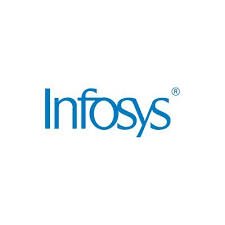 Infosys name doesn't need an introduction when it's about information technology and business process management. Infosys Limited was founded by seven engineers in Pune, Maharashtra, with an initial capital of $250 in 1981. In July 2014, the company activated a product subsidiary called EdgeVerve Systems, targeting enterprise software products for business operations, customer service, procurement, and commerce network domain. Infosys is an Indian multinational IT company that offers information technology, business consulting, and outsourcing services.
The company headquartered in Bangalore along with 82 sales and marketing offices and 123 development centers across the globe with a major presence in India, United States, Japan, Australia, Middle East, China, and Europe.
Currently, more than 250,000 employees devoted themselves to the best service served by Infosys Limited. This Indian multinational company deals with software development, maintenance, and validation services to companies in finance, insurance, manufacturing, and other domains globally. With the largest area of services, India-based Infosys is one of the best BPO companies in India.
Top BPO Services :
The basic BPO services that the company offers are as follows :
Outstanding consulting
Top customer service
Digital interactive services
E2E outsourcing
Best HR services
Automation and analytics
Finance and manufacture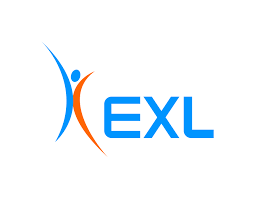 EXL service shares the vision of an indispensable partner for the data-led business. EXL Service is an American multinational professional service company mainly known for operations management and analytics.
The company first came into existence in 1999 by Vikram Talwar and Rohit Kapoor. The headquarter of this organization is in New York and has branches throughout the United States, Asia, Latin America, Australia, Europe, and South Africa. In India, the offices are located in the major cities such as Mumbai, Chennai, Gurugram, Gurgaon, Kochi, Jaipur, Pune, New Delhi, Noida, Bangalore, Ahmedabad, etc.
with over 30,000 employees EXL's primary Competitors are from the top BPO companies in India such as IBM, Accenture, and Genpact. EXL service provides predictive insights by using advanced analytics. It also initiates intelligent operations for delivering sustainable growth and optimize efficiency and resiliency.
It also accelerates and evolves digital transformation programs by adopting a new value-creation framework for Data-Led Business. EXL Service also offers insurance, healthcare, banking, and logistics solutions to international clients.
Top BPO Services :
EXL BPO services provide the facilities related to digital, consulting, and operations management. The services are as follows:
Finance and accounting
Top-ranked market research
Customer analytics
Data governance
Operations management
Travel
Banking services
Technical accounting
Invensis is a leading outsourcing service company, authorizing clients around the globe to get business transformation and growth through services that enhance the process and operational efficiencies.
This organization first set up in 2000 in Wilmington, USA, and then expands its circle in Bangalore, Hyderabad, and Rajahmundry, India. The company provides effective software, call center, and back-office services to medium and small-sized businesses.
Invensis has delivery services across the world with more than 3000 employees. The main part about the employees is they are highly skilled professionals and major clients are KonnecTV, CBS Interactive, Sprint, and Wyndham, etc. Today, Invensis is recognized as a leading as well as a top BPO company in India.
Top BPO Services :
Let's check the list to know more about services provided by Invesis :
Top IT services
Call center services
E-commerce support
Adequate training and development
Digital marketing
Data entry and management
Finance and accounting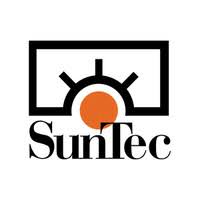 SunTech is a one-stop for e-commerce outsourcing services providing company that delivers end-to-end e-commerce services and solutions. It's an India-based multi-process IT company that offers digital solutions in mainly business data management, e-commerce, and marketing. The company headquartered in New Delhi, India with a growing global presence across 30+ countries.
SunTech India is functioning as a BPO company since 1999 and currently one of the top BPO companies in India with major clients like PepsiCo, Panasonic, Honda, and Bose, etc. SunTech recently has a growing global presence with over 7800 clients from 50+ countries by 1500+ full-time professionals and 8 development centers in New Delhi, India. It's one of the trusted choices of High-Impact Organizations.
Top BPO Services :
Among all the BPO companies in India, SunTech India is one of the top BPO companies in India. The offered services by this company include the following :
Data management
Multi-channel E-commerce services
PPC management
Content and Search engine optimization (SEO)
E-book development
Cloud computing and app development
Conclusion :
Business Process Outsourcing(BPO) is the best strategy when it comes to minimizing costs and increasing revenues for the business, irrespective of the size. BPO also helps an organization to modify the productivity and innovation levels. Hinduja Global Solutions, Aegis Ltd., Aditya Birla Minacs Worldwide Ltd., WNS Global Services Private Ltd., etc. are also a few top BPO companies in India.
BPO companies are the best for the organizations to utilize existing resources in an optimal manner.