Brief Journey of Mister Earth Brand Ambassador 2017,  An Entrepreneur and Environmentalist by Heart Mr. Abhishek Kapoor 
Describe your overall journey:
"Since childhood, I have always had artistic inclinations and an extensive urge to do something for the Earth and the environment considering the present detrimental environmental conditions. Though I am a post graduate in biomedical sciences from the University of Hertfordshire, United Kingdom and have worked as an assistant professor and head and a researcher and senior consultant in human nutrition projects in the past. Because of my strong desire and focus on the arts being a science student I went on to enhance my acting and modeling skills as well having been worked as an actor for various movies on social issues. I believe a model is someone who can bring a revolutionary change to the society by bringing his thoughts into action. This is more like becoming a role model. This is one reason I decided to open an NGO dedicated to greenery and cleanliness goals in the city and nearby areas " Says Mr. Abhishek Kapoor.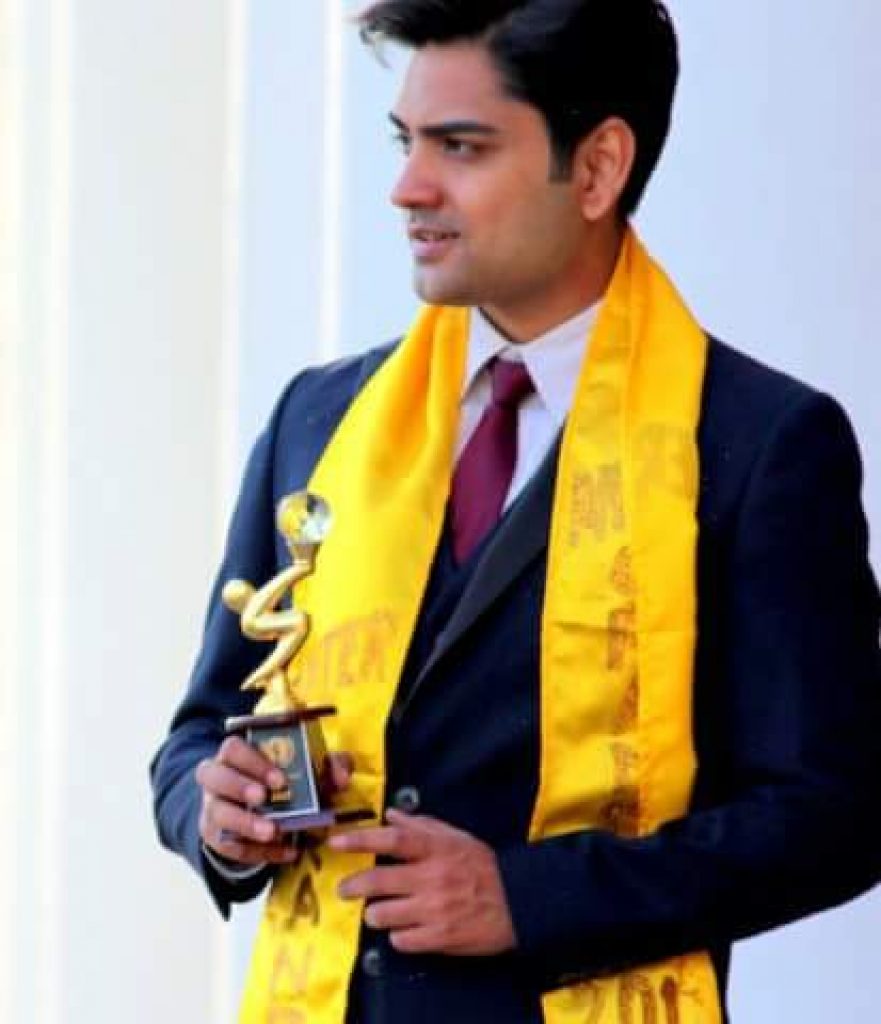 " Currently, I am also a jury for various beauty pageants happening in India and around the World", Says Mr. Abhishek. 
 Initiatives for Promoting Environmental cleanliness and awareness initiatives:
As the owner of the NGO named Live in Heaven dedicated to greenery and plantation, we conduct plantation drives involving the active participation of youth, middle-aged and elderly. We also conduct drives for cleaning of the Nalas and natural ponds from the debris and waste materials. I am also currently working on the awareness programs on environmental concerns and promoting swatch Abhiyan from my end.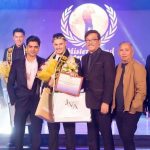 Image Credit: Mr. Abhishek Kapoor ( Extreme Left)
I believe that the solution to the waste disposal begins with every home itself. It is important to make everyone aware of the fact that it is an individual duty to segregate various kinds of wastes in the home itself before blaming on the local authorities. Say for example we can always keep the organic waste from home in a different bin and can either compost them or can just share them as a food to the stray cattle and herbivores.
 "I believe if you have a strong desire to do something positive,  the universe works in favor of you. My current title as Mister Earth Brand Ambassador has given me an opportunity to further my initiatives towards environmental issues and spread the advocacy to the World through my words" Says, Mr. Abhishek Kapoor.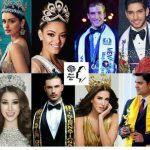 The journey about Mister Earth Brand Ambassador
As we say every thought is transformed into the will and becomes dynamism for action. Because of my interest and the constant effort to do things for the environmental welfare, having heard of an international pageant that aims to advocate environmental issues focussing on sustainable development goals, my immediate concern was to be associated with it in some of the other ways to further the works of environmental concerns involving youth. I was lucky enough to the grab the title as Mister Earth 2017 Brand Ambassador for the same.
Recent Awards, Ceremony, and accolades:
Actors Award, Dehradun international film festival, 2017
Brand Ambassador –Asia Pacific 2017
Mister Earth Brand Ambassador 2017
National and International icon 2018 by Beti Foundation
International jury for Mister Grand International 2017
Jury for Mrs. India Auditions 2017
Jury for ADA Mrs. India 2017
Jury for Mr and Miss Junior NCR
Jury for ADA's Next Top Model
Jury for Starlight Mega Model Hunt
Jury for Star Productions India
Jury for Mister and Miss Culture 2018
Jury for Mister Earth 2017 India
Jury for Mister and Miss Perfect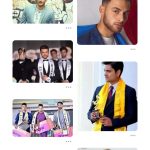 Future Plans:
I am a passionate environmentalist and in future as well I would like to spread the cause all around by promoting the similar advocacies, Says Mr. Abhishek .
Advice to budding entrepreneur and Readers:
 "I would advise young entrepreneurs and our readers to look at areas of the world where significant transformations are going to be needed in the near future to help humanity deal with coming challenges and develop innovative technologies that result in a more prosperous and happier World", Says Mr. Abhishek Kapoor.
 Facebook Link :