China is on its way to being a Global leader very soon. It is currently the world's second-largest economy in terms of GDP and the largest in terms of PPP. With its dominance in the international market, China is constantly strengthening its economy. Various Chinese giants increase their business and stance in the global market by making mammoth-sized investments in many local markets and startups.
Many Chinese companies have made gigantic-sized investments in the Indian market. They have poured in some millions of dollars in the Indian startups, including the unicorns and cap holders like Paytm, Zomato, Ola, Policy Bazar, etc. The bilateral trade between India and China is roughly around some hundred million dollars.
According to the official Indian data released by the concerned ministry in February, India's a trade and commerce with China had a substantial decline from US$ 89.71 billion in 2017-18 to US$ 87.07 billion in 2018-19. India imported goods worth US$ 70.32 billion from China in 2018-19 while its exports to China were just US$ 16.75 in 2018-19. Thus, India is under a trade deficit with China worth some US$ 53.57 in 2018-19.
India and China have some major border disputes over the past 30-40 years. Indian citizens being great patriots, demand for the boycott of Chinese goods because of the many complications we face at the border with the neighbor.
As stated already, a lot of Chinese investments have been made in the Indian market already. Before citing the names of the companies that have some of the largest shares here, let's just go through some of the key points regarding the Chinese investments in India.
FCCI reports highlights that the Chinese have made most of their investments in the following Indian industry sectors:-
Automobile sector (40% investments)
Metallurgical sector (17%investments)
Power sector (7%investments)
Construction sector (5%investments)
Services sector (4%investments)
India at present sends almost 8% of its total exports to China whereas China on the contrary sends just3% of its total exports to us.


Some of the biggest Chinese presence in the Indian market are: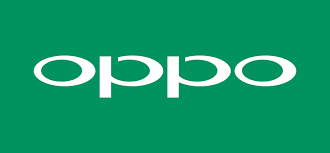 Oppo Electronics India is one of the most famous smartphone brands in India for the sole reason that fits in the budget of the Indian middle class. The company has manufacturing bases in our country and markets smartphones in India. Oppo India is the subsidiary of BBK Electronics.
Oppo Electronics India has huge future plans for phased investments of over $ 250 million in India in the coming 5 to 10 years and already is in the process of establishing a manufacturing base for its electronic components in Noida, Uttar Pradesh. Oppo India has completely flourished its business in India and has generated revenue of over $ 1.8 billion during 2018-19.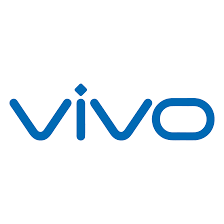 Vivo is another Chinese smartphone giant in India. With its phenomenal camera quality and great pricing, the smartphones produced by the company are very affordable for the Indian middle class and hence are one of their favorites as well.
Vivo India has completely flourished its business far and wide in India and has generated revenue of over $ 1.5 billion during 2018-19. Its operational unit in India consists of an assembly line established in Noida, Uttar Pradesh.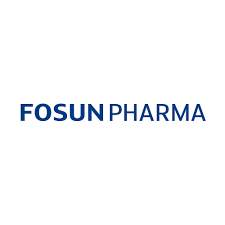 Fosun is basically a healthcare company that originated in China. The company is into researching, developing, manufacturing, trading, and selling pharmaceutical goods and stuff in India and around the world.
Its presence and operation in the Indian market include a wholesome manufacturing facility for pure-play generic injectable pharmaceuticals. It is one of the renowned and very trusted brands here and generated over $ 15.9 billion of revenue during the calendar year 2018-19.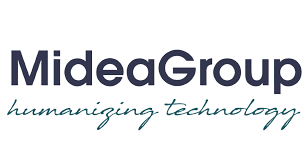 Midea is yet another great and huge Chinese presence in the Indian market. It is basically a Chinese-originated home appliance, robotics, and automatic systems manufacturer and seller throughout the world. Its Indian operational facility is as gigantic as its business in India and includes a factory spread over 17 ha with a huge capacity to manufacture around 500,000 refrigerators, 600,000 washing machines, and about 1 million other appliances which are later marketed by the company.
Midea is a great trader and has generated a revenue of $ 38.6 billion during the calendar year 2018-19.
SAIC is another made-in-China establishment that is highly active in India. It is predominantly an automotive venture. The company also conducts R&D, additionally manufactures and sells passenger and commercial vehicles across the globe. SAIC is a very busy and branded company in India with its operations including a former General Motors factory that it acquired.
The factory is spread across 68 ha with a huge capacity to produce 80,000 units in a year. SAIC has worked hard on its trade and generated revenue worth $ 5.9 billion globally during 2018-19.

The next on the list is a company everyone would have definitely heard of. Haier Electronics Group is a Chinese investment holding company. It has a great trade setup in the Indian market. The company is engaged in the research, development, production, and sales of electronic appliances like washing machines and water heaters. Haier India's operations-basically include a manufacturing facility in Pune, Maharashtra.
The company aims at increasing its business and is in talks of establishing another manufacturing facility in Noida, Uttar Pradesh. Haier is aiming and working hard to come up as a business giant in India and plans to increase its turnover to over $ 1 billion in India by 2021. Its global revenue estimated was $ 12.4 billion during 2018-19.

Lenovo is yet another very popular Chinese technology company whose products are owned by most of the Indian population. The company offers a wide range of business lines and manufactures a variety of products and goods like laptops, computers, and mobile phones.
Lenovo laptops are the cap holders amongst all in the Indian market. The company has also enthusiastically acquired the Motorola Mobility from Google, An American mobile phone maker. This company has successfully expanded its business throughout the globe and has also acquired personal computer business from IBM and Fujitsu.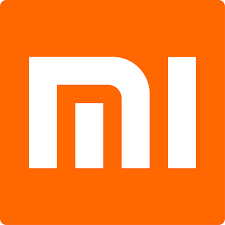 Xiaomi Corporation is the present-day Indian market acquirer, as all of its productions are the table toppers in terms of trade and sales in India. Xiaomi is the maker of the most famous and popular Mi and Redmi series of smartphones in India. It also manufactures and produces mobile apps, fitness bands, earphones, laptops, and a wider range of consumer electronics like television.
The Chinese electronics company has successfully expanded its business to peaks in India and is ranked the second-largest smartphone market in India and has also become the topmost smartphone brand in India. Not only mobile phones but the company also produces some great quality laptops and earphones that are another favorites in the market.
The company produces some great products and hence, has made such a good name for itself in the Indian market. Xiaomi products come in all ranges, laden with great features, and are budget-oriented, that's the reason behind the company being such a big hit in India.

This is another smartphone giant in the Indian market producing the bestselling smartphones among the Indian population. . The company has manufacturing bases in our country and markets smartphones in India. Oppo India is the subsidiary of BBK Electronics. BBK electronics actually owns the key smartphone brands in the Indian market namely Oppo, Vivo, Realme, and One Plus.
One has millions of happy customers in the country. It is one of the largest consumer electronics in China and it too gives neck to neck competition to many other companies in the country. The company has expanded itself a lot over the years and aims to grow more. It certainly will turn out to be one of the best Chinese companies in the Indian market in the coming years.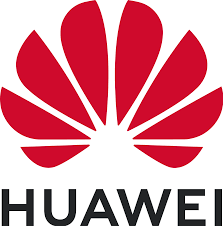 Huawei is a very famous and celebrated name in the markets not only in India but across the world. The company is one of the leading products and services selling companies around the globe. It is not only an active brand in the Indian subcontinent but also in many other countries like the U.K, the U.S, etc.
It basically is into selling consumer electronics, goods, and services in more than 170 countries around the globe. Also is the company is highly reputed and entitled as the second-largest manufacturer of smartphones in the whole world.
The company has as mentioned is very active in India and its operation in our country includes an R&D center in Bangalore. The sells a variety of goods and stuff. Some of its most popular product lists include products like smartwatches, Honor is yet another consumer's choice brand of mobile phones owned by Huawei, media pad, and Huawei y9s smartphones.
These were the 10 super famous Chinese companies that have invested a lot in the Indian brands and companies. Few, of the brands basically the electronic products manufacturing companies are supremely famous among the people.
The other genre of Chinese companies is too very active in the various sectors of the Indian market which we should know about. So, here we brought to you the list of some of the most famous Chinese companies in India.