When and how did you start?
"BuddsBuddy is my dream come true. I had this plan cooking in my mind back from
2014. But I wanted to create a brand that not only proves the worthiest in terms of use but 
also suits the budget of the common people. Babies aren't supposed to use
harsh,chemical-filled products, especially for their feeding which is common in the
market nowadays. 
So, I decided to put up a new innovative range of 'All-Natural' products for children's 
daily and specific use. After a deep research, analysis, and implementation tests, we 
decided to root our company in 2015. Our company produces innovative BabyCare 
products and now we also have a wide range of products for Mother's needs", Says Mr. Krishna Sighakolli, Founder of BuddsBuddy. 
 How did you come up with the idea? Your inspiration moment
"Having a keen interest in providing a quality product with safety assurance is what
drove me to create this brand and the products for specific uses." I think the babies
deserve a complete care beyond just the normal needs and hence I along with my team
invented a brand new range of babycare products for their daily and specific use.
Though there are hundreds of brands out there in the market, but we didn't just wanted
to sell our products and make money. Our focus is to prove our worthiness and make
the best quality products for babies and Mothers from every safety aspect.
Looking at the need for immediate help, healing, cure and care for infant and toddlers we 

have started BuddsBuddy. Child immortality rate, baby health safety, and baby safe 

products are the measures we seek development to keep our younger generation safe. 

BuddsBuddy is a gentle effort from our highly dedicated team to make sure the health of our country's children are safe.
 Brief about the organization and founding members
We are a highly dedicated baby products manufacturing firm with the main focus to make
modern first-aid kits and thus ensuring your child's safety. Buddsbuddy offers large
product lines of sanitizers, oral care kit, cooling & heat patches, nail care kit, nasal
tweezers, Insect repellent patches, baby wipes and necessary first aid and daily use
products that will help you to take care of your baby with more ease. We are
continuously working on providing products with the most suitable price tags that ensure
the complete safety of your child and heal immediately during injuries as well.
With Buddsbuddy, our goal is to give the children the safest possible care that they
deserve. We prefer quality over quantity, and thus are continuously working to make
highly qualified baby care products. With our tagline "Child's best friend" we ensure that
each and every product must meet the quality to become children's best friend. We pay
special attention to the consumer's requirement and fulfill it in the least possible time
frame.
Key Members –
Mr. Krishna Sighakolli is a young serial entrepreneur and the founder of an Indian based
child care brand – BuddsBuddy.
Krishna is now focused on ensuring that more people across the globe can use
BuddsBuddy products to take the safety of their children. He says "BuddsBuddy doesn't
wants to grow only as a product selling company, it wants to grow safety awareness in
parents and children. Leadership is all about doing the right things at the right time with
the right attitude". This has been his simple philosophy in managing several individual
businesses over the past 5 years now.
———————————————————————————————–
Mr. Pradyumn Kanyadhara is an emerging serial entrepreneur and founder of India
based Child care brand – BuddsBuddy. He holds the CMO(Chief Marketing Officer)
position in the company and controls the overall marketing operations.
The main focus of Pradyumn Kanyadhara is to promote his business on every circle of
digital and field of marketing and ensure the proper caring of the children through
buddsbuddy products. He looks after the overall sales of Buddsbuddy products and
creates upcoming strategies for it. He believes in the policy of "Work with Dedication"
and is taking Buddsbuddy to new heights of prosperity and recognition.
———————————————————————————————
Mr. Shiva Kumar Kota is the COO( Chief Operations Officer) of Buddsbuddy and takes
care of the overall operations of key accounts and warehouse management.
Mr. Shiva Kumar ensures the smooth flow of the Accounts management and
Warehouse functionalities. He looks after all the essential operations for Buddsbuddy
and provides new and effective ideas of incrementing the business performance. He
says, "A business can only run well if it'll understand the actual requirements of people
and meet them accordingly."
The Journey of Buddsbuddy –
With an Idea of innovating a new range of Baby Care products, we incorporated in 2015
with an aim to work for Baby and Mothercare.
In August 2016, We launched our Baby Care products range, under Brand names
BuddsBuddy.
Realizing the importance of quick reach and modern techniques, we stepped into digital
world in July 2017 and got sold on over 30+ online portals.
To make a direct reach to the parents through quality content, we started
'blog.buddsbuddy.com' our first ever blog in consent to Baby's health.
We not only sell our products on the website but also aware the parents and the kids


through the blogs are written on various necessary topics, with an initiation of helping the 

parents to know the young generation's most suitable needs and the ways to fulfill them. 

We made a strong Social media base by creating Contests on major Festive occasions 

like Diwali, Christmas, Holi and also created a much-loved Selfie-contest featuring our 

mascot 'Ninku'.
Now we have reached to 32.8K Facebook fans from all over the world who are with us
as our journey continues.
 About funding, plans for growth
Currently, the company holds no funds from an outer source.
Plans for growth are very straight, we want to increase our products range to all the
possible aspects of baby's daily life need.
BuddsBuddy started its business with 30 products back in 2016 and now is having a
wide range of 200+ products. The products are divided into following varied categories –
1.Bathing & Diapering




2. Feeding & Nursing




3. Mother Needs




4. Safety & Grooming




5. First Aid




6. Baby gear




7. Toddler Toys




8. Oral Care
Challenges and Opportunities/ Marketing Strategies
We see our Challenges and Opportunities as SWOT, which is the abbreviation of
Strengths, Weaknesses, Opportunities & Threats.
Strengths –
Innovative and Supportive team (In-house).
Price value quality.
Operational efficiency.
Co-owned patents and copyrights for characters wide network.
Weaknesses –
Brand awareness among people
Low entry barriers
Intense competitions
Limited finance
Opportunities –
Growing disposable income of the parents.
An untapped rural market of India.
Growing awareness of standardized baby care products.
CAGR of baby care products to increase by 15% by 2022.
Expansion to other countries.
Tie-ups with Hospitals and Schools.
Threats –
The increase of Online players.
Global competitors venturing into the Indian market.
Product unawareness.
Product imitation.
Lack of shifting of consumer loyalty.
Our Marketing Strategy features –
Online & Offline marketing.
ATL & BTL marketing.
Segregative marketing.
In-store marketing.
Newspaper Ads.
Consumer Shows.
 

Future plans and funding
Although we have received many funding offers, but we haven't accepted any. The
company is self-sustainable and currently have no plans for any funding offers.
A quote from the founder on the journey, or dealing with the challenge, or any




inspiring moment.
"We can build a far better environment for babies if we focus on giving them the quality 

products rather than the attractive wastes."
 EXCLUSIVE: Founder's advice to budding entrepreneurs.
The Only Advice is that "Creating value is always better than money". If the young
entrepreneurs will focus on the creation and marketing of valued and worthy products, then money is not an issue, because this is exactly what the consumer needs, Says  Mr. Krishna Sighakolli. 
Provide some statistics like revenues or clientsAcquisitions etc
The company is a fast growing one in the Babycare sector as expected and will be
reaching the target of $50 million by 2023.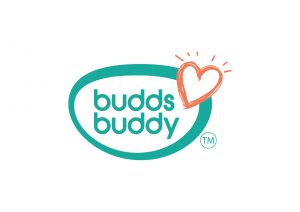 Your website / apps / and contact details
Visit our website here –
www.buddsbuddy.com
Customer care –
For any queries, please write to us on : [email protected]
Or contact us on : 080-60004040 / 9379300300-Whatsapp
You can follow us on
Website: https://www.buddsbuddy.com
Facebook: www.fb.com/buddsbuddy
Twitter: https://twitter.com/real_BuddsBuddy
Instagram: https://www.instagram.com/buddsbuddy/
LinkedIn: https://www.linkedin.com/showcase/budds-buddy