"CLICKFLICX" ONE STOP TO GET DIGITALISED
When and how did you start?
"CLICKFLICX
 was started as an Amateur Photography in the year 2014. It was just a hobby for Me. I was working as a Graphic/Web Designer in Bengaluru. In the 2016 December, I started the company with the name CLICKFLICX", Says the Founder
Mr. Sunil J.Ambore
How did you come up with the idea? Your inspiration moment
My Uncle is a software engineer. Even He is a photographer also. He used to Upload his photographs on Social networking Platforms. At that time I used to ask every tiny detail of it like which all cameras, lens, software for post-production are used etc. This was my first inspiration which made me be in Media Agency.
 

Brief about the organization and founding members
CLICKFLICX is a One Stop destination To Get Digitalise is a Media Solution Company in
Designing, Coding and Visual Media. Here, We care about bringing your ideas into Digital Reality; because every idea is just formed in our minds and takes a special eye to bring it to reality. Every Individual is Unique, the Clients' idea and Our execution make Us Unique. The best time to digitally develop your enterprise from Logo Design to Web Development, We help our clients to step into the digital world and we believe that our clients' ideas and our eyes can really make a difference.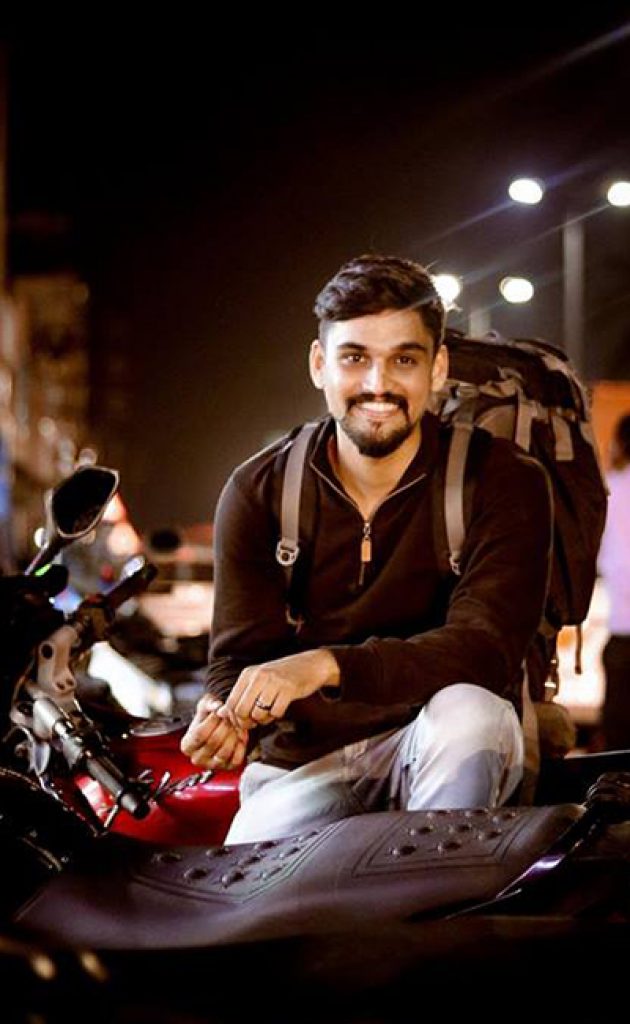 Image Credit/ Source: Sunil J.Ambore
We are Into Graphic Designing, Web Designing/Development, Software
Development, Video Editing, Film Making (CLICKFLICX ENTERTAINMENT)
Sunil J.Ambore Founder is a MCom graduate with PG in Multimedia. CLICKFLICX was Founded by Sunil J.Ambore along with Supreeth Purshotham. CLICKFLICX' name was given by one of our team member Vishakha KB. Currently, there are 06 Members in CLICKFLICX. Supreeth, Prathap, Abhilash & Sachin is managing Entertainment Department. Vishakha is Managing Blog & Content Writing. Meanwhile, Sunil is Managing Graphic/Web/Video Editing Departments.
The detailed journey, like what all you want to share with readers.
From 2014 I was doing Freelance Works for many clients, companies along with office work. In the year 2016 March, I quit my Job. Then decided to Start my own venture. After 8 months of Planning, Meetings, Team Building We started our venture in 2016 December with proper setup. So right now we have served more than 50 clients in 16months.
 

About funding, plans for growth
We started our venture with the capital of 2.0 Lakhs (INR) which was included Office Setup
, 2 Desktops, 2 laptops& an iPad.
 

Challenges and Opportunities/ Marketing Strategies
Challenges: Challenges We are facing right now is Competitors, Majorly in Pricing. Opportunities: We are getting so many opportunities by our WORKS and clients satisfaction. Marketing: In Local, Mouth to Mouth is helping Us to get clients. Ourthe outer region like Bangalore, Mysore, Udupi, Mangalore, Hubli We are focusing on Facebook, Instagram, Mailers, SMS, WhatsApp.
 Future plans and funding
Our Future Plans are to start a customization department, to launch an E-commerce store of the selected category, Expanding our entertainment department(www.clickflicx.com/entertainment) by making Shows, Web Series
for Kannada Industry. Funding is little challenging thing to Us. Whatever we are earning, We are just investing 40% of the profit for the expansion of theCLICKFLICX.
 A quote from the founder on the journey, or dealing with the challenges, or any inspiring moment.
" If You want to do, Surely you will  do," Says the Founder Sunil J.Ambore
EXCLUSIVE: Founder's advice to budding entrepreneurs
If You Love to Face Challenges, Don't be late to  Be an Entrepreneur.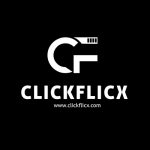 CLICKFLICX
Your website / apps / and contact details
Url: www.clickflicx.com
Our Facebook Page: www.facebook.com/clickflicx
'Renukamba Nivas'
Ground Floor, B Block, Sharavati Nagar,
2nd Cross, Shivamogga- 577201
www.clickflicx.com | +91-9886644766 | www.fb.com/clickflicx |