This post was most recently updated on July 15th, 2021
India was the 3rd-biggest military spender in 2020 behind U.S and China And the budget is expected to be more than $600billion by 2022.
There are many defense manufacturers in India competing in making India self-reliant in the defense sector under the mission of our honorable prime minister Mr. Narendra Modi under his vision of the 'make in India program.
Today we have curated a list of the top 10 defense companies in India.
List of Best Defense Companies In India :
DRDO
DRDO is the R&D wing of the Ministry of Defence, Govt of India, with a vision to empower India with cutting-edge defence technologies and a mission to realize self-reliance in critical defence technologies and systems, while equipping our soldiers with state-of-the-art weapon systems and equipment in accordance with requirements laid down by the three Services. DRDO's pursuit of self-reliance and successful indigenous development and production of strategic systems and platforms like Agni and Prithvi series of missiles; light combat aircraft, Tejas; multi-barrel launcher, Pinaka; air defense system, Akash; a good range of radars and EW systems; etc., have given quantum jump to India's military might, generating effective deterrence and providing crucial leverage.
"Balasya Mulam Vigyanam"—the source of strength is science-drives the state in peace and war. DRDO has firm determination to form the state strong and self-reliant in terms of science and technology, especially within the field of military technologies.
DRDO is the best defense manufacturers in India It was formed in 1958 from the amalgamation of the then already functioning Technical Development Establishment (TDEs) of the Indian Army and therefore the Directorate of Technical Development & Production (DTDP) with the Defence Science Organisation (DSO). DRDO was then a little organization with 10 establishments or laboratories. Over the years, it's grown multi-directionally in terms of the variability of subject disciplines, number of laboratories, achievements, and stature.
Today, DRDO has a network of quite 50 laboratories that are deeply engaged in developing defence technologies covering various disciplines, like aeronautics, armaments, electronics, combat vehicles, engineering systems, instrumentation, missiles, advanced computing and simulation, special materials, naval systems, life sciences, training, information systems, and agriculture. Several major projects for the event of missiles, armaments, light combat aircraft, radars, EW systems, etc are available and significant achievements have already been made in several such technologies.
Hindustan Aeronautics Ltd
Hindustan Aeronautical secured 2nd spot in top defense company in India
The manufacturing programs underway at HAL are the production of SU-30 MKI, LCA & DO-228 aircraft, and ALH-Dhruv, Chetak, Cheetal & LCH Helicopters. The Repair Overhaul (ROH) programs being administered presently are Jaguar (with upgrade), Mirage (with upgrade), Kiran, HS-748, AN-32, MiG 21, Su-30 MKI, Hawk, Dornier Do-228, ALH, Cheetal, Cheetah, and Chetak.
The history and growth of Hindustan Aeronautics Limited is synonymous with the expansion of the Aeronautical industry in India for quite 79 years. In January 1951, Hindustan Aircraft Limited was placed under the executive control of the Ministry of Defence, Government of India.
In August 1951, the HT-2 Trainer aircraft, designed and produced by the corporation under the able leadership of Dr. V.M.Ghatge flew for the primary time. In 1970, a separate division was found out exclusively for the manufacture of 'Chetak' and 'Cheetah' Helicopters in Bangalore under license from M/s SNIAS, France. a replacement division was also established to manufacture aircraft instruments and accessories at Lucknow
Over 150 Trainers were manufactured and supplied to the Indian Air Force and other customers. With the gradual build-up of its design capability, the corporate successfully designed and developed four other aircraft i.e. two-seater 'Pushpak' suitable for flying clubs, 'Krishak' for Air Observatory Post (AOP) role, HF-24 Jet Fighter '(Marut)' and therefore the HJT-16 Basic Jet Trainer '(Kiran)'
Meanwhile, in August 1963, Aeronautics India Limited (AIL) was incorporated as a corporation wholly owned by the Govt of India, to undertake the manufacture of MiG-21 aircraft under licence.
Factories were set up at Nasik (Maharashtra) & Koraput (Odisha). In June 1964, the Aircraft Manufacturing Depot which was found out in 1960 at Kanpur as an Air unit of measurement to supply the Airframe for the HS-748 transport aircraft was transferred to AIL. one of the most important defense companies in India.
Bharat Dynamics Ltd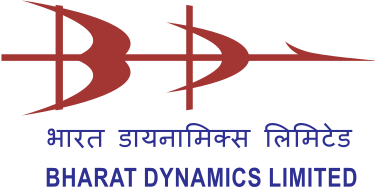 Bharat Dynamics Limited (BDL) is one of India's best manufacturers of ammunitions and missile systems. it had been founded in 1970 in Hyderabad, Telangana, India. the corporate is 3rd largest defense company in India.
BDL was established within the year 1970 to be a producing base for guided weapon systems. Begun with a pool of engineers drawn from Indian Ordnance Factories, DRDO, and aerospace industries, BDL began by producing a primary generation anti-tank missile – the French SS11B1.
This product was a culmination of a licence agreement the govt of India entered into with Aerospatiale. BDL has three manufacturing units, located at Kanchanbagh, Hyderabad; Bhanur, Medak district, Telangana and Visakhapatnam, Andhra Pradesh.
Bharat Electronics Ltd
BEL was established to satisfy the specialized equipment requirements of the Indian Defence Services. While this continues to be its prime focus, the corporate features a significant presence within the civilian market, too. BEL exports a variety of its products and services to a number of nations also.
BEL has received numerous awards in the field of defense  including the International Aerospace and Defence Award
Bharat Electronics is one of the best defense companies in India
BEL has established its presence across the country by fixing eight other Units – Ghaziabad, Pune, Machilipatnam, Panchkula, Kotdwara, Navi Mumbai, Chennai, and Hyderabad. Each Unit features a specific product mix and customer focus. BEL has also found out a good network of offices and repair centers countrywide also as two overseas offices – at newyork and Singapore.
BEL now produces a good range of state-of-the-art equipment in fields like Defence Communication, Radars, Naval Systems, C4I Systems, Weapon Systems, Homeland Security, Telecom & Broadcast Systems, EW, Tank Electronics, Electro-Optics, Professional Electronic Components, and Solar Photovoltaic Systems, BEL also provides turnkey system solutions.
Apollo Micro Systems Ltd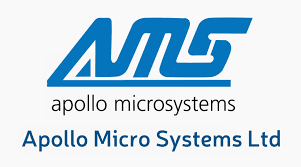 Apollo Micro Systems (AMS), estd in 1985 is a pioneer in the Design, Development, and assembly of Custom Built Electronics and Electro-mechanical solutions. one among defense companies in India.
AMS offers solutions that supported state-of-the-art technologies for Aerospace, Defense & Space as primary customers and also caters to solutions for Railway, Automotive and residential Land Security markets.
The Company-wide spectrum of technological solutions and end to finish design, assembly & testing capabilities gives us a foothold over the competition. the corporate is 5th within the list of top defence company in India.
Astra Microwave Products Ltd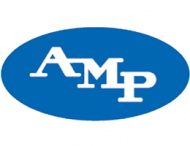 Astra Microwave Products Limited (AMPL) was incorporated in 1991 by a team of distinguished scientists with experience in RF/Microwave/Digital electronics and management of projects with technical content.
The three promoters had some time past sensed a requirement for a sound, technically powerful private company which will design, develop and produce high-end RF and Microwave subsystems and systems for strategic applications. the corporate has three production units and two R&D units that also include an exclusive space-qualified facility.
Astra is an ISO9001:2008 company, alongside AS 9100 Rev D certification for its special projects division. Starting with a various range of microwave products like filters, transmitters, receivers, antennas, etc., the achievement in producing actual space-borne hardware that has flown on Indian satellites was a dream come true for the promoters and for the corporate and an attempt to be pleased with for the whole AMPL team.
With these achievements under its belt, AMPL is targeting to maneuver up the worth chain using partnerships and helped by the Make in India policy of the govt of India. Formulating appropriate policies, AMPL has started accumulating the resources required for this important task, including manpower, IP, and infrastructure.
The MMIC activities are operational now during a vast self-owned campus with class 10,000 white room facilities and state-of-the-art assembly and testing facilities. Also, AMPL started a replacement R&D facility on the brink of Bangalore airport with an aim to expand its achievements further and be closer to its biggest customers.
Today AML become one of the top defense company in India
Reliance Naval & Engineering Ltd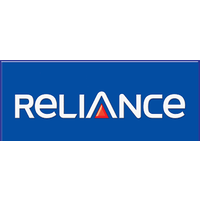 Reliance Naval and Engineering Limited (RNAVAL) (formerly Reliance Defence and Engineering Limited / Pipavav Defence and Offshore Engineering Company Limited) has the most important engineering infrastructure in India and is one among the most important within the world. RNAVAL is that the first private sector company in India to get the licence and contract to create warships.
RNAVAL operates India's largest integrated shipbuilding facility with a 662 M x 65 M Dry dock. the powerhouses the sole modular shipbuilding facility with a capacity to create fully fabricated and outfitted blocks.
The fabrication facility is cover 2.1 million sq. ft. The shipyard features a pre-erection berth of 980 meters length and 40 meters width, and a couple of Goliath cranes with a combined lifting capacity of 1,200 tonnes, besides an outfitting berth length of 780 meters.
Due to their numerous efforts, RNAVAL secured a sweet spot in the list of top 10 defense companies in India
Sika Interplant systems Ltd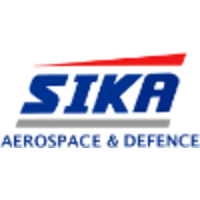 SIKA is an engineering-driven company focused on the Aerospace, Defence & Space (A&D), and Automotive sectors in India. A public listed company on the Bombay stock market, SIKA's main lines of business comprise: engineered projects & systems; interconnect solutions & electrical module integration, maintenance, repair & overhaul (MRO); and value-added distribution
An AS 9100D certified company, SIKA features a successful track record of nearly twenty-five years in executing advanced engineering projects, together with international technology partners, for A&D customers in India.
In addition, SIKA is additionally a professional Indian Offset Partner (IOP) with a license for defence production from the govt of India and has had continuous design approval from the Indian Ministry of Defence's Centre for Military Airworthiness & Certification (CEMILAC) since 1999.
SIKA has developed a capability in fabrication, assembly, integration and testing, documentation, and certification of systems. Founded in 1969, the corporate is headquartered in Bangalore, where it's also established a greenfield technology park, and maintains a pan-India sales network.
Due to their numerous efforts, SIKA secured a sweet number 8 spot in the list of best defense companies in India.
Tata Advanced System limited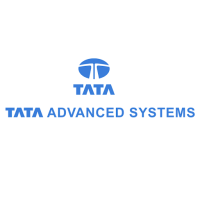 TASL is increasingly the partner of choice for global aerospace & defence companies to execute major programs for India and therefore the global markets. TASL has capabilities across the aerospace value chain – design & engineering, industrialization, tooling, parts fabrication & assembly and has recently started India's first military radar assembly facility privately sector for the Indian Navy. TASL has six focus areas – aerospace, UAVs, missiles, radars, command & control, and Homeland Security.
American defence giant Lockheed Martin today unveiled the F-21 multi-role fighter jet especially for India, to be manufactured locally under Prime Minister Narendra Modi's 'Make in India' initiative because it eyed a multi-billion dollar military order.
Specifically configured for the Indian Air Force, Lockheed Martin's F-21 provides "unmatched" 'Make in India' opportunities and strengthens India's path to a complicated air-power future, the firm said announcing the plan on an opening day at the Aero India 2019 air show in Bengaluru.
Lockheed Martin and Tata Advanced Systems would produce the F-21 in India, for India, it said during a statement.
Tata advance system limited is the largest private player in the field of top 10 defense companies in India.
Mahindra defence system

Mahindra Defence Systems may be a leading provider of innovative, armored solutions for the military and paramilitary forces. we've over 70 years of varied experience in managing large projects and operations. we've been involved defence systems since 1947 when a contract allowed us to become importers, assemblers then adapters of the long-lasting Willys Jeeps utilized in World War II. From there, we moved into designing and constructing our own line of armoured vehicles to become the most important private sector supplier to the govt.
We have now expanded into defence systems like surveillance solutions, aircraft mobile surveillance, modern defence equipment for Army, Navy, and Air Force. Our expertise, manufacturing strengths, and cost-efficient production also make our products useful to foreign governments and security organizations. We partner with several countries to bring them a variety of defence solutions to be used by police forces, the military, and therefore the Navy
Mahindra Emirates Vehicle Armouring offers a good range of armoured personnel carriers, armoured SUVs; armoured pickups, armoured buses, armoured take advantage transit vans, armoured and non-armoured ambulances.
Mahindra has a long way to go in this field but still, it has secured 10th position in the top 10 defense companies in india.