This post was most recently updated on April 9th, 2021
India is currently undergoing a start-up revolution. Young entrepreneurs with mind-boggling ideas are making their dreams come true with some innovative and sustainable start-ups. As the businesses have gone under a change, so are the marketing techniques.
With the digitalization of everything, the marketing strategies for the product or service are also needed to be changed. There comes Digital marketing in the picture. Smartphones and the internet have completely changed the dynamics of marketing. With smartphones and the internet ruling the world, people spend a lot of time online and have become more aware.
Digital marketing works towards increased customer satisfaction and thus it is gaining immense importance and popularity from the last decade in the Indian business masses.
Delhi is not only the capital of India but also one of the hubs for digital marketing agencies. These marketing agencies can help you create your brand and thus help you prosper your business.
Although the internet has made it a lot easier for start-ups and businesses to illustrate their market presence, you need proper strategy and plan not only to be consistent with it but also to improve it. Choosing the right marketing agency can make you but if you chose otherwise it can break you.
But worry not, we will help you make the right choice as we bring to you, the top 10 best marketing agencies in the Delhi NCR in 2021:
Top 10 Digital Marketing Agencies in Delhi NCR (Delhi, Gurgaon, Noida) in 2021
1.Webchutney:
Webchutney is one of the leading Digital marketing agencies not only in Delhi but in India. Dentsu web chutney was started by Sidharth and Sudesh back in 1999 when the internet was still a place of curiosity, wonder, and misperception. Back then, they had a simple aim of getting businesses to advertise online.
Since very fewer people owned and knew how to use a computer, Sid used to carry his PC on Rajdhani's journeys to Mumbai while pitching for new business. From a single-room office in Motibagh Delhi, Webchutney has now a presence in 3 more cities namely Gurgaon, Mumbai, and Bangalore. Today, they offer a variety of services like Web development, website design, viral marketing, social media marketing, online advertising, etc.
Clientele List – Microsoft, Unilever, MasterCard, Wipro, HDFC, and Titan, etc.
Awards –
Ranked 1st among Digital Marketing Agencies among India by The Economic Times & Brand Equity
Kyoorius awards 2019
Contact – +91 1244781700
For more details visit their website – www.webchutney.com
2.YNG media:

The motto at YNG Media is 'Leading the road to innovative marketing strategies for your Digital Success'. And the people here strive hard to achieve the same. YNG media has served about 400+ clients and helped them market their products and services better.
Based in Delhi it comprises a team of about 100 enthusiasts who are extremely passionate about their work. The YNG media provides strategic and Analytical Expertise to turn you into a strong brand and thus improve your market presence. Till now they have completed 2000+ projects.
Clientele List – They have recently catered to Ritu Kumar, Lotto, H2O+, ZEE News, and Satya Paul among other eminent names.
Contact – +91 92113 03330
For more details visit their website – https://www.yngmedia.com
3.iProspect India:
iProspect founded in 1997 is one of the stars of the DAN Performance Group, (Dentsu Aegis Network). The agency is prospering under the leadership of Rubeena Singh, CEO of the business. The team at iProspect keeps client satisfaction as its topmost priority. They have their offices in Mumbai, Bangalore, Chennai, apart from Delhi.
They provide digital marketing services such as Search Engine Optimization, Search Engine Marketing, Social Media Marketing, Social media management, Lead generation, Data and Analytics and much more.
Clientele List – Their client base comprises of Cleartrip, Indigo, Pepperfry, Kotak Mahindra, Shop Clue, Club Mahindra HDFC, etc.
Contact – +91 124 7118100
For more details visit their website – www.iprospect.com
4.Nine Digital: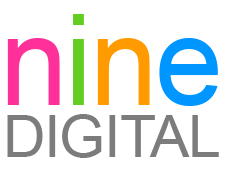 Nine Digital is a digital marketing agency from Delhi, India. They work intending to optimize the digital marketing performance of a brand. They use their expertise in solving complex business issues and provide wholesome solutions for the same. Nine Digital is catering to clients based out of the US, Canada, UK, Singapore, Dubai, etc.
They have expertise in various domains such as Website Design, E-Commerce solutions, Search Engine Optimization, Social Media Marketing, email marketing, and overall digital Marketing Services.
Clientele List – KitchenAid, Jamun, Delhi Public School, hp, Hyundai, JPL, serviceberry, Robobull, etc.
Contact – +91 11 41017069
For more details visit their website – https://www.9.digital
5.Mirum India: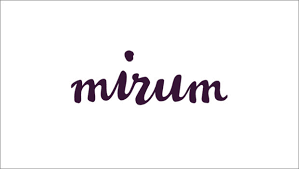 It is a "borderless digital agency', formerly known as Social Wavelength founded in 2009. Mirum has a worldwide presence in 24+ countries. In India, it has offices in four other cities apart from Delhi.
It is a one-stop solution for all your digital marketing needs. It has expertise in Digital Communication, Digital Media Planning, Website and App development, Market Research, etc.
Clientele list – Top clients of Mirum are Airtel, Unilever, Titan, Wipro, Budweiser, Marico, HDFC, Barclays, etc.
Awards –
Entrepreneur of the year, 2011
Red herring Asia Award, 2011
Social Media Agency, 2012
Most innovative use of Social media 2013
Contact – +91 22 6127 4301
For more details visit their website – www.mirumagency.com
6.Digital360:
It is a Digital Marketing Company based in Noida. They are known for offering creative and optimized Digital and SEO services in India. They provide other services as well that include Social Media Optimisation, Pay per Click, Website designing app development, etc. among others.
Digital360 believes in the analysis of the website and online presence of the company and thus provides a robust solution for the same. This is what sets it apart from other agencies.
Clientele List – Their client base includes Globalite shoes, Vijay Sales, Parachute, Vero, Trident, Oberoi Hotels & Resorts, Courtyard Marriot, Marico, etc.
Contact – +91 92788 49499
For more details visit their website – www.digital360.co
7.WATConsult:

WATConsult was founded in 2007. They provide varied marketing solutions such as- SocialCRM, audience, RECOGN, ecommencify, INNOWAT, etc.
Their offices are located in Delhi, Mumbai, and Bangalore. They help companies set their brand goals and thus provide expertise in web, Advertising, and Technology. Their work areas include expertise in Digital Marketing, Mobile Marketing, Social Media Marketing, Digital Analytics, etc. among many others.
Clientele List – Their clients comprise Jockey, Peter England, Jack & Jones, Mother Dairy, Only, Body Shop, etc.
Awards –
IAMAI Indian Digital Awards, 2017.
Contact – +91 11 4210 2515
For more details visit their website – https://www.watconsult.com
8.FoxyMoron:

FoxyMoron was started in 2008 by four young enthusiasts- Pratik Gupta, Paritosh Ajmera, Suveer Bajaj, and Harshil Karia. It provides valuable expertise in areas of Social Media Marketing, Searches Engine Optimization, SEM, Digital Media Planning, Web design& Development Digital Analytics, etc. amongst others.
It has become a 15Crore Company and got its big break with PVR. After this, there is no moving back for them.
Clientele List – Their top clients consist of Dell, Asian Paints, Taj Hotels, Pizza Express, Viacom18, Mad Over Donuts, Etc.
Awards –
Two Gold and Silver medals at Best Social Media Brand Awards 2018
First Indian Digital agency to bag The International Annual Shorty Industry Award
Facebook Studio Award, 2014
Contact – +91 124 4541646 and +91 124 4364663
For more details visit their website – www.foxymoron.in
9.Blogworks:
Blogworks is a Digital marketing agency located in Delhi. It has expertise in building a strong online presence and connect companies with their target audiences. Blogworks is an excellent choice as it provides almost all Digital Marketing solutions. It specializes in Brand Storytelling, Social Content, Motion Graphics, Media Planning and Buying, Web development, etc.
Clientele List – Its client base has popular names like Harley Davidson, Marks, and Spencer, Mahindra, Allen Solly, Fastrack, Ford India, Samsung, etc.
Contact – +91 11 4140 1343
For more details visit their website – http://blogworks.in/
10.Resultrix: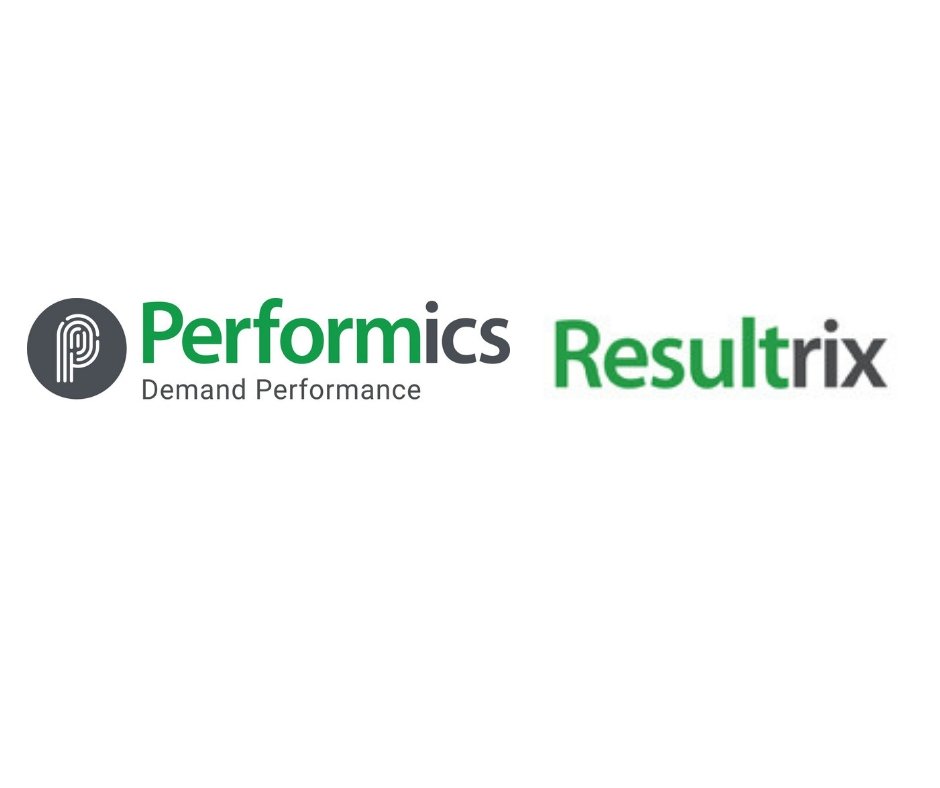 Resultrix has its headquarters in the US (Seattle) but has its offices in Mumbai and Delhi. It is founded in the year 2008. The Agency consists of award-winning experts ready to share their knowledge and improve your online brand presence. Resultrix ensures that its client base has an amazing experience working with them and thus has created loyal clients.
The Agency specializes in SEO, SEM, Social Media Marketing, etc.
Clientele List – Its Top clients comprise of Yahoo, Disney, ICICI Bank, Intel, Zune, DBS Bank, etc.
Awards –
Contact – +91 9819344575
For more details visit their website – www.resultrix.com
Conclusion:
Digital Marketing guides you to revamp your business completely by shaping a solid and effective Digital Marketing plan. Using Digital marketing tools, you will not only see a substantial increase in your company's Sales and ROI but will be able to reach the correct and targeted audience. All this will help in adding further credibility to your products and services.
Digital Marketing tools are much easier and cost-effective than conventional marketing tools. I can confidently say that this well-designed tool has the tremendous potential to take your business to new heights and increase your sales.
But yes, selecting the right Digital Marketing agency is also an important decision for your brand and business. The above-mentioned agencies are the Top 10 Digital Marketing agencies available in Delhi NCR. Choose the one that benefits and suits your requirements. All the best and happy branding!!