New York City popularly known as New York is one of the famous cities of the US. It is also a popular e-commerce hub to many telecommunications, technology, startups, and digital marketing companies. Digital marketing has helped the business in establishing a close connection with the customers. It also contributes to increasing the internet presence, website engagement, and boost revenue and sales. So, let us take a look at the Top 10 Digital Marketing Companies in New York in 2021.
List of Best Digital Marketing Companies in New York :
SMARTSITES

Smartsites is one of the fastest-growing digital marketing companies in New York. The company came into existence through the joint efforts of Alex and Michael Melen in the year 2011. It has its headquarters in Paramus, New Jersey, and has received more than 450+ positive reviews combining all digital platforms. Their main aim is to provide quality and exceptional services to their clients.
The expert team of more than 100 designers, writers, developers, and marketers work together to create innovative plans and strategies. These strategies help in attracting clients and increasing traffic online. Some of the services offered by them include SEO, PPC, Logo & mobile App designing, and Website & ecommerce development.
Smartsites also offer services related to the home, medical, healthcare, industrial, commercial, and entertainment sectors. Some of its key clients include Porsche, Harvard University, Rakuten, Poker Stars, NJIT, Rockville Interiors, and A-Absolute Plumbing.
It has also received the Google Premier Partner, Facebook Marketing Partner, Microsoft Advertising Partner, HubSpot Certified Partner, and Inc 5000 Awards.
INFOGRAPHIC WORLD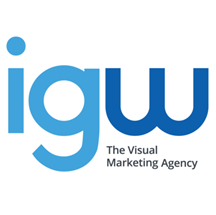 Infographic World (IGW) is the only visual digital marketing company founded by Justin Beegel in 2009. It has its headquarters in Lexington, New York. The main focus of the company is to encourage visual learning and provide marketing services to its clients anywhere in the world. It also provides a detailed marketing & sales tool kit that combines information analysis with outstanding performance.
Some of the services offered by IGW include SEO, CRO, PPC, SMM, visual content creation, and inbound marketing. Their key associations include Nike, ESPN, PepsiCo, Intel, Adobe, Paramount, Johnson&Johnson, WHO, NBC Sports, P&G, eBay, Audi, Adidas, Gillette, and Discovery World. IGW has also been facilitated with HubSpot Gold Partner, Entrepreneur 360, Fortune 500 Clients, and Best Infographics Award.
ADVENTURE MEDIA GROUP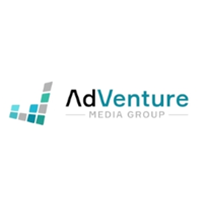 Adventure Media is a digital marketing company founded by Issac Rudansky that came into existence in 2011. It has it's headquarter in Hewlett, New York, and focuses solely on client profitability. They are also the only company to train more than one million students in Google & Facebook Ads and designing landing pages.
The company has also got the opportunity to teach machine learning, smart bidding, and Google Algorithms to the Google Premium Partners.
It supports all kinds of business firms such as small and large scale firms and aims at increasing website traffic effectively. Some of the services provided by AdVenture Media include PPC, A/B Testing, Facebook advertising, Google Analytics, and Mobile campaigns. A list of their partners includes Audioeye, Forbes, Hanes, AMC, Vital Source, Puravankara, Jive, and GlobalTranz.
NUSTREAM MEDIA
NuStream is a 20 years old digital marketing company founded by Brian P Yount in 2010. It has its headquarters in Allentown, PA, and is spread in 5 locations all over the US. Its main goal is to provide high-quality digital marketing services to its clients. The expert at NuStream aims to deliver an advertisement that lays equal emphasis on the brand and message conveyed. Different marketing and advertising campaigns help in connecting the brands to the customers.
The company specializes in providing web designing, video creation, App development, and graphic designing, and SEO, SEM, PPC, and Data analytics services. They have quickly adapted the online search and communication trends over the years and serve small to large scale businesses. It also contributes to building strategies that aid in minimizing the overhead cost and maximizing website traffic.
They also help in managing social media pages including Facebook, LinkedIn, and company blog that helps in increasing online visibility. Some of their trusted partners include YMCA, Alpha Graphics, Drexel University, Treat Soda, Credit Safe, Upstaging INC, St. Lukes, and Jaindl Farms. Ustream has also been facilitated with the National Excellence Award in 2019 by Upcity.
FISHBAT MEDIA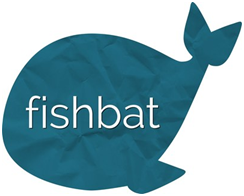 Fishbat Media is a digital marketing company in New York that came into existence in 2011 through the joint efforts of Clay and Scott Darrohn. Its main aim is on increasing the customer's digital presence and satisfying their expectations. The company considers all aspects such as status in five years, profitability ratio, and functionality issues before designing the website.
The full-service digital marketing agency offers services such as B2B digital marketing, online reputation management, email & influencer marketing, branding, SEO & website designing, and content management. Companies that have benefitted from their services include Kickstarter, Expedia, Monster, Axle, Bellucci, Jlofts, GMIS, Ora King, Spartan Race, and Allstate.
It has also received the Top Social Media Agency, Top SEO Company, Top Advertising Agency, and Top Branding Agency award by Clutch and is an official member of the Forbes Agency Council.
TAKTIKAL DIGITAL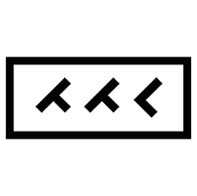 Taktikal Digital is a digital marketing company situated in New York that has a global presence and recognition. Ilan Nass founded this company in 2010 that focuses on performance-based digital marketing. The skilled team of digital marketers and analysts formulate the strategies that have a long-lasting impact on the digital platform.
Their services are directed to the customers and business companies helping them in achieving 9 digit revenues from their business.
Some of the services offered by Taktikal include Facebook & Snapchat Ads, Pinterest & Twitter Marketing, Email Marketing, SEO, PPC, CRO, digital branding, and lead generation. They also aim at providing the best management tools that are within the budget of the clients.
Its key clients include Artsy, WeWork, Matador App, Tagpop, Homepolish, Blue Nile, Splash, Mavi Jeans, Casper, and JP Morgan. Taktikal Digital Company has also featured in Forbes, Under30CEO, Entrepreneur INC, and The NextWeb. It has also been awarded the Google Premier Partner Award.
PBJ MARKETING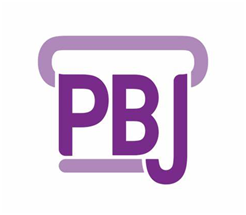 PBJ Marketing is a consulting and digital marketing company founded in 2012 and its headquarters in Washington, Colombia. Its main aim is to increase client's website ranking through in-depth analysis and data-driven insights. All plans, strategies, and content designed by their proficient team are formulated keeping in mind the central purpose of their client.
Some of their specialties include e-commerce consulting, SEM, PPC, SEO, inbound marketing, advertising services, and data analysis. It also serves various B2B, B2C, NGOs, professional, manufacturing, hospitality, and real estate sector. Companies that have appreciated their services include the University of Maryland, Czech Board of Tourism, The Hawthorn Group, American Security Project, Arcus Foundation, and Yale Medicine.
PBJ Marketing has been associated with Google Analytics, American Marketing Association, Sales force, BingAds, SBA, NGLCC, and DSLBD. It has also received the award for the Best Digital Marketing Agencies in Washington, DC in 2021.
ZERO GRAVITY MARKETING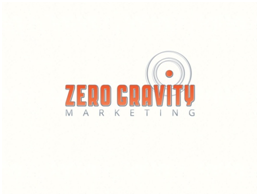 Chris Uzzo, in the year 2013, came up with an idea to develop a digital marketing agency known as Zero Gravity Marketing. It has its headquarters in Madison, CT, and is one of the fastest-growing digital marketing companies in the US. The full-service agency provides complete assistance starting from the planning & designing to the launching of the website.
It also provides services to clients in the IT, advertising, education, hospitality, entertainment, and automotive sector. Some of the specialized services offered by them include PPC Campaign, brand development, SEO, SEM, CRO, web design, email marketing, and content marketing. They have a large chain of successful partnerships in a short period.
Some of them include BeautyBio, Hershey's, Marlin, Electric Insurance Company, Connecticut Stone, TravelClick, SoftScience, Norma Group, Tufts University, and ThermoFisher Scientific. The marketing agency is also listed in the Forbes Agency Council, INC 5000 companies, and Google Partner Member.
AMSIVE DIGITAL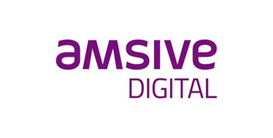 Amsive Digital, formerly known as Path Interactive is a digital marketing company in New York. It came into existence in 2005 through the leadership of Michael Cappola. The main aim of this company is to increase the pay per click and traffic on their client website. It has an experienced team that can deal with both national and international markets.
The ROI-driven strategies and advanced analytical plans enable them to deliver their services to clients on time. Some of the services offered by them include PPC, SEO, CRO, Website optimization, Paid Search, Feed Management, and Media Planning.
Amsive Digital is a proud partner with Facebook, Amazon, Oracle, Epsilon, Conductor, The TradeDesk, Botify, and Sales force. It has also received the Bing Agency, Search Engine Land, Davey, US Search, and Marcom Awards along with Google Display Innovation Award in 2017.
DIGITAL SURGEONS
The last in the list of best digital marketing companies are Digital Surgeons. It is a digital marketing and consulting company founded by David Salinas and Peter Sena in 2007 and has its headquarters in New Haven. The company is known for inventing new ways to generate business and attract clients. They mainly focus on promoting brands and expanding the business of their clients.
Specialized services offered by them include Business Model Innovation, Account-Based Marketing, Competitive Benchmarking, UX Design, SEO, CRM, CRO, CMS, Paid Media, and Email & Inbound Marketing. It also assists in Growth Hacking, Vision Exploration, Rapid Prototype Development, and Product Launching. Clients such as Forbes, VentureBeat, HubSpot, TechCrunch, CMQ, and The Webby Awards have used the services provided by Digital Surgeons.
The main aim of every digital marketing company is to provide quality services and fulfill the demands of its clients. When all the stages such as planning, content selection, execution, and on-time delivery of the requested services are achieved by the company, it is known as the best digital marketing company. Go ahead and engage yourself with the beautiful world of digital marketing. Happy Surfing!