What are E-mail Marketing Companies?
E-mail marketing companies are those which promote the act of sending an economic and commercial message to a person or group of people using e-mail. In a wider sense, every email sent to a customer is considered e-mail marketing.
These marketing companies facilitate the use of email with your own marketing efforts and strategies to promote a business's product and services as well as encourage customer loyalty.
E-mail marketing is a form of marketing that makes the customer's on your e-mail list aware of new products, services, sales,s and discount offers.
List Of Top 10 E-mail Marketing Companies in India 2021
It was founded in 2007 with its headquarters in New Delhi. Octane is India's first multi-channel platform for integrated marketing campaigns. Marketers can send integrated multi-channel (Email, SMS, Social, and Web) campaigns on a clean, spam-free marketing platform, built on intelligent software which is available on-demand (pay as you go, zero upfront cost, zero lead time to start) or onsite (deployed at location).
It is a powerful, up-to-date campaign software backed by a 24×7 IP reputation management service, on a highly scalable &secure platform for even the most demanding customer campaigns. In 2012, Octane was voted as one of the Top 20 Tech startups in India by Tech Circle.
One of the leading Email Marketing Agencies in India that provides a state-of-the-art email, SMS & web-marketing

a platform that helps clients to engage better with their customers in the most conversion-driven way possible.
The working methodology based on the philosophy that via the right tools, any Email Marketing Campaign can get the desired results, makes it one of the best Email marketing Agencies that offer customized Email Marketing Software solutions that fit all your needs.
Notable reasons to use Octane. in is its features like Integrated Marketing, Performance Marketing, and Permission Marketing along with Agile Marketing Technology and Expert Service.
Via Octane. in, you will get Multi-Channel Email and SMS Services, 100% Deliverability, White Labeled Service, APIs for CPM/ERP Integration, etc.
Other feature set includes Tools to build a Subscriber list, Only Opt-In Lists allowed, Automatic Unsubscribers, CAN-SPAM Complaints, etc.
55% of marketers in India rely on professional ESPs (like Octane) to ensure their email marketing messages reach the 'inbox'.19% of marketers in 2013 (vs. 15% in 2012) shared that their marketing groups are responsible for inbox deliverability. The data also shows a moderate decline in IT's role in such marketing campaigns (down from 22% in 2011 to 18% in 2013).
Octane Marketing won industry recognition at the recently
concluded Drivers of Digital Awards for Via.com's 'Biggest Online Travel Sale' email campaign.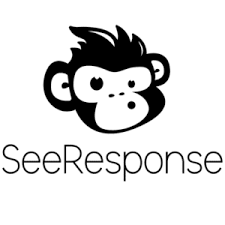 It was founded in 2016 and has offices in Toronto and Noida, Uttar Pradesh. See response is an award-winning business-to-business (B2B) agency with a primary focus on marketing output and sales revenue. See response is a full-service agency bringing world-class marketing services to the technology business.
It aims on helping startups and larger companies grow through a combination of strategy, e-mail marketing, and demand generation.
It's a team of highly experienced marketers spread out all over the world. Its service offerings are built to support numerous needs of clients & customers with a wide range of industry services and segments.
Its expert with " Software as a service" (SAAS) marketing helps you to stand out in this cutthroat competitive industry. It allows you to cut through the noise and generate more economical growth and revenue. In short, speed up the growth of your business.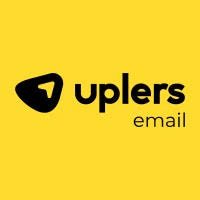 Uplers email was started back in 2013 with its headquarters in Ahmedabad, Gujarat. It's considered as most reliable execution partner for Email Marketing. This kind of Email service was

started for the sole purpose of email design and coding needs. Email Uplers provides a one-stop solution for template production, campaign management, and email automation services. Over the years, it has catered to 5000+ brands and agencies in 52+ countries.
Seeing the diverse nature and demands of the customer they
expanded the services to include the design of landing pages and banners, end-to-end email campaigning management as well as full-fledged automation with complete support for ESPs like MailChimp, Salesforce, campaign monitor, and Marketo.
In 2019, it merged with uplers. They aim to offer a better and delightful experience to their customer with a wide range of services and products. Uplers provided software development resources to a marketing firm.
Uplers aims at adding values to the clients, not just through expertise but also through innovation, involvement, and processes. Uplers has 650+ resources committed to working towards growth and development. Uplers produces 3000+ e-mail templates every month and more than 5000 clients in this area.
Their former clients are :
Amazon
Facebook
National Geographic
Disney

Zoronto was founded in 2016. It's a privately owned company with its headquarters in Sheridan, Wyoming. Zoronto is a global team of retention marketing experts that grows your E-commerce brand's revenue & customer's faith through Email, SMS, Messenger, and pop-ups.
Zoronto helps DTC e-commerce brands generate more revenue and delight their customers using brand-specific strategy, advanced a/b testing, audience segmentation, and personalization.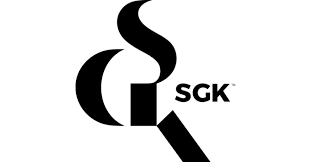 SGK is a global packaging and brand experience company with offices in Chennai, India. The company was founded back in 1953 and has more than 5,800 employees and provides content marketing, branding, email marketing, event marketing & planning, packaging design, social media marketing, and video production services.
From planning to performing, SGK provides packaging solutions and gives the brand the freedom to speak louder, faster, and stronger.
SGK has millions of incredibly pretty clients worldwide which add up to the reputation and makes it the most recognizable brand in the universe.

They include legendary and iconic brands that are highly prominent in the digital world. Such as
It's a digital marketing and advertising agency with its headquarters in Charlotte, North Carolina with an office in Alappuzha, India. It was founded in 2018 and this nine-person team provides digital marketing, web design, and e-commerce development services.
Commerzilla helps in putting together a global e-mail marketing strategy and promotes meeting e-mail marketing goals.
Commerzilla specializes in new brand identity development specifically through strategy, research, logo, tagline design, print media, web design, product photography edits, and marketing.
Commerzilla also has a setup of preferred ESP like MailChimp, constant contact, klaviyo. Also, they design templates and daily/weekly custom emails.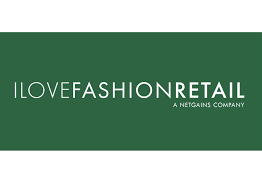 I love fashion retail is a design and marketing studio founded and owned by Pulkit Rastogi based in Mohali, India in 2014. Its 5 employees are specialized in providing e-commerce

development, Mobile Development, and UX/UI design services for fashion brands. I love fashion retail also built an E-commerce jewellery site for a fashion company.
Their preview included taking charge of the design and development of Shopify templates and customization that displayed the brand's identity. I love fashion retail continues to provide web development and management for the client.

Deep focus is a web solution company based in Delhi, India. It is MailChimp certified partner. The company was founded in 2011 and has a team of less than ten that provides email marketing, web design, SEO, web development, and graphic design services to small and larger-sized companies and organizations in e-commerce, nonprofit, legal, financial services, health care & medical and other industries.
It also provides WordPress designing, e-mail marketing, and SEO services.
Grazitti Interactive is a global digital services provider leveraging cloud, mobile and social media technologies to reinvent the way you do business.
Grazitti Interactive has been declared as a leading IT services provider with a presence in Panchkula, Gurugram, USA, Australia, and Singapore. It also has a number of Fortune 500

clients who have provided with an array of marketing automation, cloud innovation, CRM, and other digital solutions, helping them transform their enterprise.
Grazitti Interactive is a global provider of SaaS products and digital services leveraging cloud, mobile and social media technologies to reinvent the way you do business. Since 2008, Grazitti has been helping companies power their businesses with marketing automation and cloud innovation services, and its enterprise search platform.
As a global consultancy, we have strategic partnerships with technology pioneers like Marketo, Salesforce, Google, Alteryx, Microsoft, Adobe, Lithium, Optimizely, Acquia, Shopify, and Jive.
They combine these platforms with innovative approaches to provide effective, result-oriented solutions to their clients. Grazitti Interactive has been helping hundreds of global companies to transform their business technologies and save millions.
They rely on our creative thinking, expertise to deliver the most effective solutions and consistent results.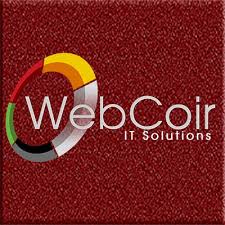 Webcoir IT solutions Pvt Ltd is a web-based development firm founded on 23 April 2013. It is classified as non-government company and its team of 45 employees is based in Noida, India. They specialize in web design, web development, and search engine optimization.
Its authorized share capital is Rs. 200,000 and its paid-up capital is Rs. 100,000. It is involved in software publishing, operating systems software, and computer

games software for all platforms. Webcoir offers highly accountable, competitive-priced services. Webcoir IT solutions is a true, multi-national internet design and development firm.