Dancing & Fitness are great ways to meet people in a non-threatening, relaxed social atmosphere. And MDFC – My Dance & Fitness Centre provides the same. With its headquarters in Gurgaon, this dance academy boasts of a plethora of dance and fitness classes under the tutelage of highly trained instructors at 3 centers in Gurgaon – Dlf phase 1, Sector 56 & South City 1 respectively.
"I wish to live a life that causes my soul to dance inside my body," a quote that Himanshu Bundela, Founding Director of MDFC – My Dance and Fitness Centre, lives by. A young boy of 22, full of passion and zeal,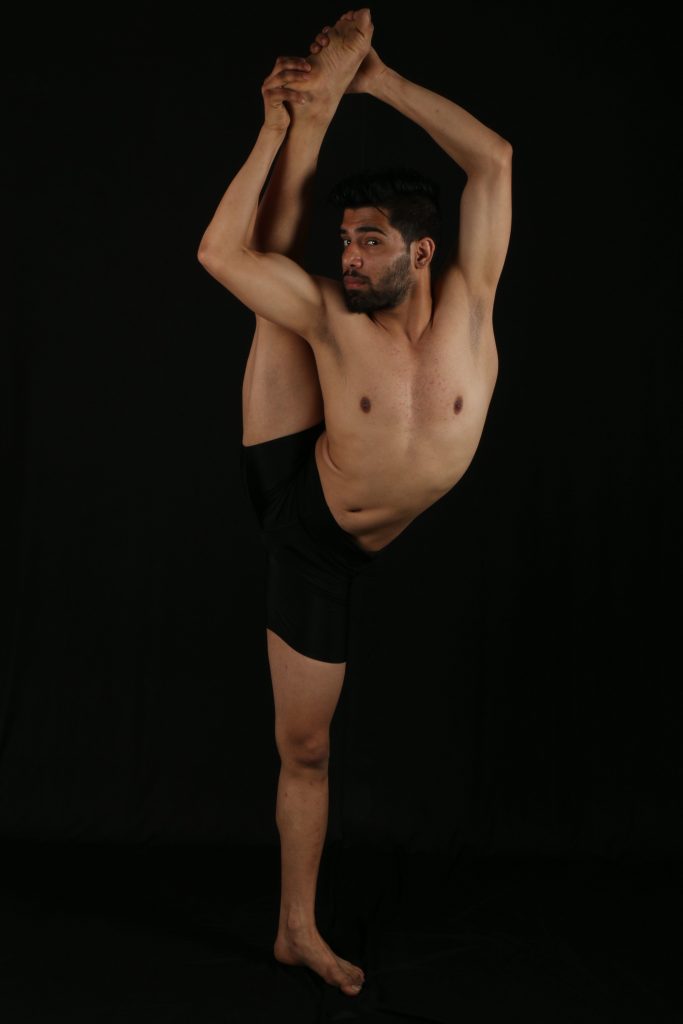 Image Credit/ Source: Himanshu Bundela: Founder MDFC
Himanshu decided to step into entrepreneurial shoes and take his dancing talent a notch above the rest and inspire the youth of today to give wings to their dreams. Pushing limits and going a step ahead than the others is something that has always made Himanshu different from the other talented dancers' cum performers.
But the road to success has not been an easy one for Himanshu, just like many other struggling artists. At 12, he realized that he had a knack for dancing but just like most Indian parents, he never received a green signal from his family. "Dancer banana hai? Padhai mein dhyaan de, layak ban doctor, engineer, mba bolta samjh aata par dancer yeh bhi koi career hua bhala, " was the first honest reaction of his simple parents. But Himanshu did not lose hope and was determined to gain the confidence and support of his parents who were completely against his chosen path. But the path was not a bed of roses instead it was a path full of thorns and obstacles which the young lad decided to overcome. Hiding the truth from his parents and his school teachers, Himanshu started learning dancing from a local academy. To pay the fees for the academy he started to teach boys around his locality and managed to earn a few bucks with which he could barely pay his fees. At the same time, he had to also go to school so that his parents and teachers could not get a chance to complain. But even while at school his mind was wandering, his ears could hear music all the time and his soul urged to dance on every beat. There were many times when he was thrashed at home and school because of this urge which diverted his attention from academics.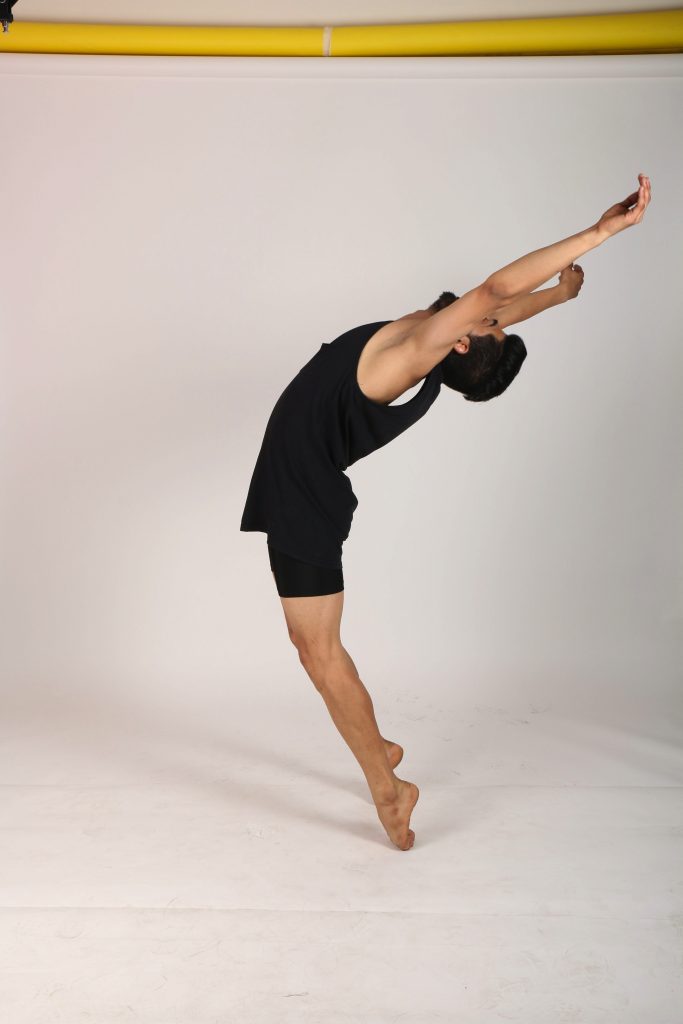 Image Credit/ Source: Himanshu Bundela: Founder MDFC
Pushing his way and overcoming one obstacle after another, the young teenager started paving his way to his chosen career path and enhanced his dancing and learnt a great deal from his dance maestros i.e. his gurus who he gives complete credit to. Later on, he was also chosen to assist his mentors and try his luck at being the teacher instead of a student. It was then he realized that knowledge gained is one thing and using the knowledge you gain to bring a difference to someone else's life is completely different and brings a sense of fulfillment within. But family pressures once again pulled his dancing strings and he was forced to join a job. But destiny had bigger plans for him and within a couple of months, he explored opportunities to associate himself with some well-known brands and dance crews. From being a part of Ryan Martyr's crew to doing commercials for brands such as Coca-Cola, Videocon, Hero, Apple, Gionee, Hajmola, Herbal Life to being a part of Terence Lewis Dance troupe at World Cultural Festival which was graced by honorary Prime Minister Narendra Modi and also performing with Punjabi legend Gurdas Maan on the occasion of 300th death anniversary of Baba Banda Singh Bahadur, Himanshu was determined to make a mark and a name for himself.
Video  Credit/ Source: Himanshu Bundela: Founder MDFC
Post these small stepping stones, he decided to go ahead with his original mission which was to inspire others like him and guide them to pave their way to success. Further, doing his bit to change the way society views dancers. And it was this vision in the eyes of this passionate young boy that led to the opening of the dance academy MDFC – My Dance and Fitness Centre, one year back, where he is the Founding Director as well as also teaches Contemporary, Jazz & Gymnastics himself. Something which not many people know Himanshu still has the innocence of a kid at heart and even though he believes in giving wings to dreams, his feet are firmly placed on the ground always.
The brand which strongly believes in the motto 'Give wings to your dreams', helps you let go of your inhibitions, push your limits and express yourself. And it is this warmth displayed by the MDFC family (A team of 10 trainers) which attracts students from all age groups and diverse cultures. From a 1.5-year-old student to a 60+-year-old student, from Indian students to students who have come from other countries, MDFC is proud of training such a wide variety of students across all genres.
Key highlights: 
The only

dance academy

in Gurgaon which holds dance classes for Kids with Special needs which Himanshu himself conducts as these kids are his true inspiration.
The only

dance academy

in Gurgaon which holds special dance classes for senior citizens & 40+
Himanshu Bundela has personally trained the

CEO of Oyo Mr. Ritesh Agarwal

as well.
In just one year of inception, the

dance academy

has 3 studios & many brand tie ups with eminent names such as

Amazon, WWF, IIT, India Road Safety Campaign, DLF Foundation, American Embassy School, DPS Gurgaon , Early Learning Village (ELV) – A worldclass preschool in Gurgaon, Max Super Speciality Hospital, Kidzee Gurgaon – A preschool & daycare , Raahgiri , WWF – World Wide Fund for Nature, India, DLF Promenade, Kangaroo Kids – International Preschool & Daycare, Chull – Lounge & Bar in Gurgaon, Genius Juniors Preschool & Daycare , Dlf Cyber Hub.
MDFC added another feather in its cap when Dance India Dance Winner Proneeta Swargiary graced the studio and conducted a workshop for all the students which made learning fun.
With the mission to help its students become aware of their talents and further enhance it to face the world confidently, MDFC also organizes a professional video shoot from time to time where the students gain camera experience as well as become popular. Thus, providing a holistic programme for its students.
Contact Us:
Url : http://mdfcgurgaon.com/
9871497596, 8076498128
https://www.facebook.com/mdfcgurgaon
Instagram : mdfc_mydanceandfitnesscentre
Founder Facebook Page :
https://www.facebook.com/himanshu.bundela