Game development is the process of making video games. The Game developer carries out the programming involved in producing the game. Game developers work on the team to design, plan, and produce video games for computers, mobile devices. Their work involves creating visual content for the game they develop, and writing code to implement game features and functions.

The key skills needed for the game developers are creativity, knowledge of gaming trends, a strong analytical frame of mind, proficiency in programming languages such as c, c+. The process of game development companies is game concept analysis, game design document, SRS document, project plan, technical design document, architecture design, and test plan.
The stages of game development are planning pre-production, production, testing, launch, post-production. A game must specify the following elements: the players of the game, information, and actions available to the player at the decision point.
List of Best Game Development Companies in India :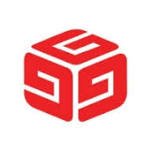 99 Games is a video game developer. It was found in 2008. The headquarters of 99 games is located in Udupi. The first game they released was a chess game. It contained three versions: chess pro, chess lite, and chess elite. This game garnered around 50000 installs.
After the chess game, they launched a jigsaw game which had two variants Aquatic jigsaw and jigsaw wild which were released in 2008. But, it had only 5,000 installs which was their first failure.
Then they decided to launch a word puzzle and they named it "WORDSWORTH". This game had a big success and they garnered 1000000 installs. This game bagged many awards such as Pocket Gamer's silver award, Play android's Bronze award, and a Best ever app honorable mention.

In 2010, "THE JIM AND FRANK MYSTERIES" was their successful game after WORDSWORTH. This was their first game for I pad. In 2012, they launched "DREAM STAR" which was the first game from 99 games to a worldwide release. This game garnered around 850000 installs.

They launched a game for Dhoom 3movie and it was a great success. This game crossed 10 million downloads within 3 months of its launch. This has set a record to date. In 2013, they launched a cooking game named star chef which was also a success.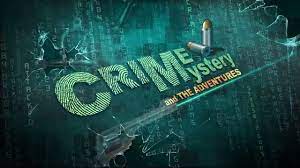 Apar games were found in 2007. The headquarters was found in Mumbai, Maharashtra. Apar Games is India's leading game development app. The company specializes in conceptualizing and developing games on PC, Mac, Web, Smartphones, tablets, and social platforms.
The team specializes in technologies like Unity 3D, Android, iOS, HTML5, Cocos2D, Windows phone, flash. The 60member firm has its office in Chennai. The specialties are Casual games, PC and online games, Branded games and art Outsourcing.
The games released by Apar games are Scribbled Arena, Secret of the royal throne, typing fun race of words with friends which is a word game. Scribbled Arena is a Top-Down Twin-stick shooter multiplayer game. This is an online game released on the Microsoft Windows platform.
The secret of the royal throne was developed by Apar games and published by Libredia and it was released on the Microsoft platform.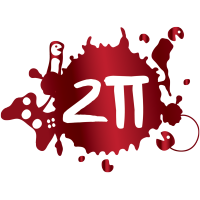 2Pi interactive development company is a video game development company. They are an independent game development studio in Hyderabad. They aim to develop games for all genres that will engage and entertain players all over the world.
They focus on creating high-quality games that create an everlasting experience for players. 2Pi interactive was found in 2011.
The games developed by the 2Pi interactive company are The cat monk, Word treats, Tangled up, Smash hero, Ants can fly. "THE CAT MONK" is an irresistible casual action game where a stationary levitating Cat monk fights the creatures, monsters, and weapons with simple "TAP" controls.

"ANTS CAN FLY" is a simple addictive game about a named ANDY, who is struggling to learn the art of flying. "TANGLED UP" is the story of two charges "positive", and "Negative" who are paired by an electric string. It is committed to pushing the boundaries of gaming by creating standout experiences for PC, mobile devices.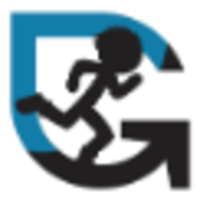 Dumadu games is a computer games company. Dumadu games were founded in 2010. The headquarters is located in Bangalore, Karnataka. It is one of the fastest-growing game development companies. They are committed to developing visually appealing and technically advanced mobile game applications.

Their approach towards game development is unique as they have a holistic method of arriving at the requirement of clients. The specialties of Dumadu games are Mobile game development, 2D & 3D game arts, iOS game development, Android game development, Windows phone game development, MAC game development, and PC game development.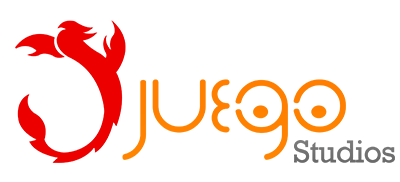 Juego studios were started in 2011. It started as a game design company and it expanded to a technology venture dealing with AR/VR, IoT, AI, and emerging technologies. It is a leading software development company.
The mission of Juego studios is to reach the goals by accelerating the momentum of individuals working together on day to day basis.

It has been one of the Frontrunners in the gaming and entertainment service industries. Their team is well versed in the use of prominent tools & game engines like Unity 3D, Cocos2d-X, HTLM5, AngularJS, Unreal, OpenGL, WebGL, & ARToolkit.
Octro was founded in 2006. Octro headquarters is located in New Delhi. It is a new age platform that aims to create leisure options for the world at large. The specialties of octro are Mobile technology, Multiplayer gaming, Online gaming, skill games, and strategy games. Their vision is to keep creating moments of joy in human life while creating the best and scalable leisure options.
The company ventured into the development of gaming platforms after the success of its first mobile voice-over-IP infrastructures called Octro-talk. The games of octro are Teen-Patti, Tambola, and Indian rummy. It is one of the biggest and fastest-growing mobile app development companies.
users to play cricket, hockey, football, kabaddi, and basketball.
It is the first Indian gaming company to become a Unicorn. HARSHJAIN is the founder and CEO of dream 11.
Cricketer MAHENDRA SINGH DHONI is the brand ambassador of DREAM 11. It is an online game where users create virtual life team players and earn points based on their performances in real-time matches.
To participate in the DREAM 11 game, a user must be at least 18 years old and needs to get their profile verified using their PAN.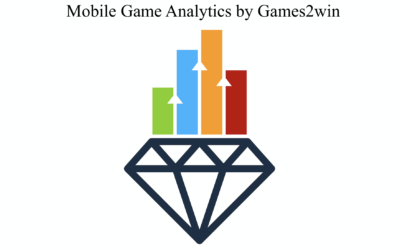 Games2win is a leading, global, mobile games publisher. Their games have over 400 million downloads and are played by 15 million monthly active players. Games2win was found in 2005. It is one of the largest mobile game publishers in the world. The headquarters of Games2win is located in Maharashtra.

The specialties of Games2win are Casual mobile games, Branded mobile games, Audience network, and Mobile games media. Games2win is the publisher of many hit games like Driving academy, decisions, International fashion stylist, and many other games. They have published over 50 flagship games.

It is a leading global game development company that is empowering startups & fortune 500 companies for mobile game development. They are advanced mobile game developers who offer multi-platform mobile solutions. Creatiosoft was started in 2012.
Creatiosoft has delivered a wide range of casino games like Slots, Roulette, and Bingo. Their virtual reality apps convey the story in a sensory experience that engages audiences. They deliver high-quality IT solutions including UI/UX design, Programming, blockchain.
The specialties of Creatiosoft are iGaming, Testing, Game porting, Mobile gaming, Card game development, iPad game development, virtual reality development, app development, and blockchain.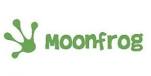 Moon frog labs were found in 2013. It is a team of the industry with a mission of making mobile gaming inclusive in India. The successful games of Moon frog are Ludo club, Jalebi, Teen Patti gold, and new mobile games like Baahubali and kalyug. It is a startup founded by experienced game developers committed to radicalize mobile gaming.
The specialties of Moonfrog are Mobile games and social games. The headquarters of Moonfrog is located in Bangalore, Karnataka. It has 200+ employees in the group. Jalebi- a desi adda is India's first-ever game which comes with 8 packed favorites. Teen Patti gold is one of the highest-grossing games in India with over 6 million monthly active players globally.