Although there are many gold companies spread worldwide, we're here mainly focusing on the top 10 gold companies which are located in India. Gold is mostly considered the most preferred & special ornament in India. India has many gold companies situated in different cities; here are the ten companies which are chosen as the best out of all in all terms. Gold is usually worn by ladies just to enhance their beauty. These top 10 gold companies have specialization in making customized gold ornaments as per their customer's requirements & needs. Every gold companies have its own method of designing it, but these top 10 companies have excelled in these case also.
WHAT IS GOLD?
We are aware of the term "GOLD ". It is a chemical element that is slightly reddish yellow in colour. It is in the deepest layer of the earth, so it needs to be mined out of it. The quantity of gold is degrading day by day, so the price & the value of gold is increasing, which leads to an increase in overall price rise. The symbol of gold is Au & its atomic number is 79. It is a chemical of group number 11. It doesn't have any major chemical reaction, so it's safe to wear it on the skin.
There are basically three types of gold available in India, namely: yellow gold, white gold & rose gold. Also, a fact about gold is its also classified according to its purity, such as 24k,22k,18k,14k,& likewise. Out of all, 24k is considered as the purest form of gold & as the number decreases, the quality also decreases. Gold is usually purchased during any festival or any special occasion in India.
People usually don't switch their preferences while purchasing gold; that's why they choose the best of all while purchasing gold.
Here's the best & the top 10 gold companies in India.
TANISHQ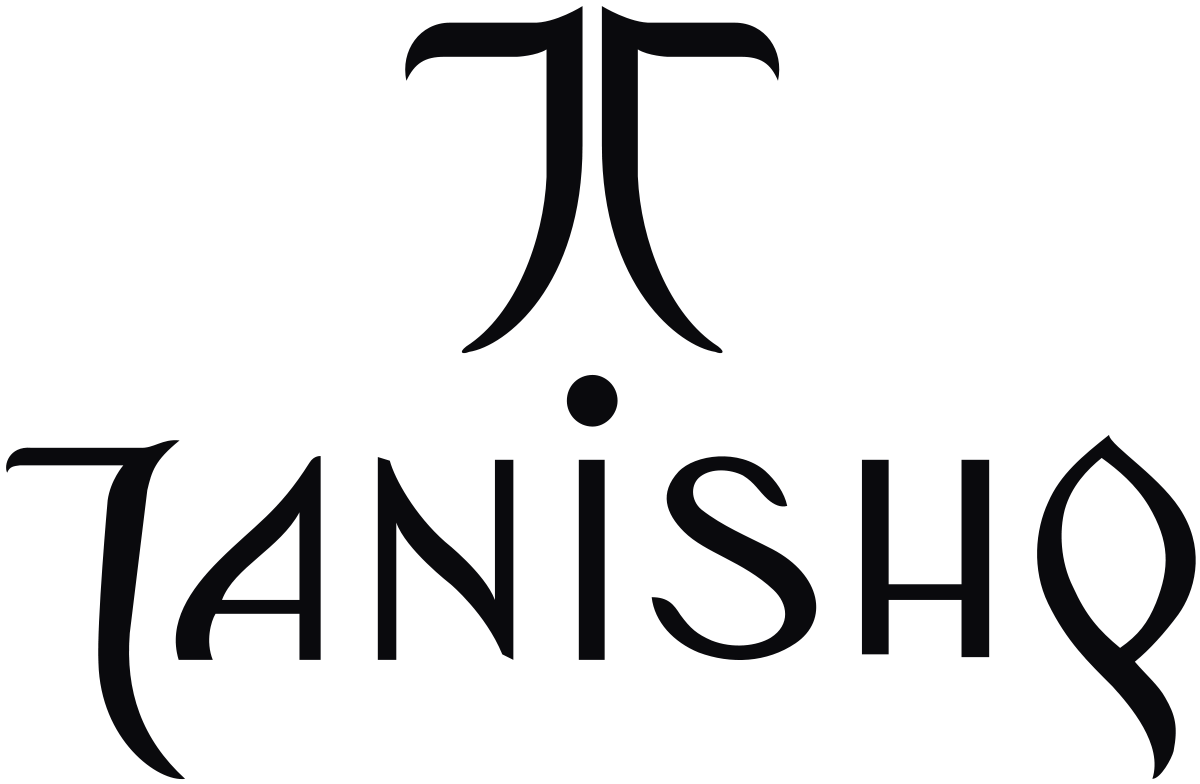 Titan is the parent company of Tanishq. It was founded in the year 1994. Titan started a joint venture with TIDCO & after that, they brought Tanishq into existence. One interesting fact about Tanishq is its name. It was named by Mr Xerxes Desai, Tanishq's first managing director. The origin of the word TANISHQ is like this: T.A.- the first two words are of Tata & NISHQ– means gold coin or necklace in Sanskrit.
Tanishq has spread its franchises worldwide; some countries don't help much in boosting its sales, but others gave a great response to it. Tanishq is one of the best gold companies in India. It changes its designs & manufacturing according to its customer's needs, which leaves a great impact on the market & the product value increases automatically. And in the end, it's a Tata venture, so obviously, it can be the most reliable brand in terms oF gold & jewellery.
Tata has won the heart & trust of many people & Tanishq is also maintaining this legacy with the same enthusiasm. Tanishq made a beauty pageant crown for the FEMINA MISS INDIA in the year 2007. In April 2014, the brand started to export to UAE. By June 2014, the brand opened its retail stores nationwide & announced more than 30 stores would be added to the list at the end of 2015. Tanishq is considered the best Gold Company in India.
WEBSITE : www.tanishq.co.in
KISNA
The parent company of Kisna is Hari Krishna Exports. The founder of Hari Krishna Exports is SAVJI DHOLAKIYA & his three brothers. It is the best gold company in India. It is popularly called by its initials H.K. The establishment of H.K. exports was in the year 1992. the basic work of H.K. is diamond manufacturing & exporting. Its manufacturing units are located in Surat, Gujarat & the marketing & sales offices are in Bombay.
Also, the headquarter of H.K. is in Bandra Kurla Complex, Bombay, India. The divisions of the company are in three parts: Raw Diamond Procurement, Diamond Polishing & Diamond Marketing & Sales. It is today the largest company of diamond & jewellery in India. Although like every company, H.K. has also faced many hard situations making it company one of the best companies of gold all over India, the hard work paid off.
It all started from selling jewellery at a very small scale in Surat city & today the company name is sparkling just like its diamond. Kisna offers more than 563 designs of pendants, necklaces, bangles, earrings, rings, bracelets & nose pins. The gold used by Kisna is 18k hallmarked gold.
WEBSITE: www.kisna.com
KALYAN JEWELLERS INDIA Ltd.
It is a company of the Kalyan group. It also include other companies like Kalyan Silks, Kalyan Developers, Kalyan Sarees & Kalyan Collection. The headquarter of Kalyan Jewellers is located in Thrissur, Kerela, India. The founder of the Kalyan is T.S. KALYANARAMA IYER, a man who turned into an entrepreneur from a priest.
The initiative of Kalyan Jewellers was taken by T.S.Kalyanaraman & one of his five sons. Kalyan Jewellers is a great success of the Kalyan Group & also one of the topmost companies in terms of gold companies in India. It is a private company. There are about 10,000 working employees in the Kalyan Jewellers. The brand ambassador of Kalyan Jewellers, Mr Amitabh Bachhan. It is one of the most preferred gold companies by the common public.
There are many celebrities who promote the gold items of Kalyan because of its unique designs & attractiveness, which is the key factor that makes it the best of all the gold companies.
WEBSITE: www.kalyanjewellers.net
MALABAR GOLD
The founder of Malabar gold is M.P. AHAMMED. Its establishment was started in 1993. Malabar has earned its name as one of the largest gold companies in India. It is a BIS certified Indian jewellery brand. It is a private company. After a huge success in India, the company expanded the size of its market to foreign countries like United States, UAE, Singapore, Kuwait, Bahrain, Oman, Qatar, Saudi Arabia, Malaysia.
There are around 13,000 working employees in Malabar. There are around 260 showrooms of Malabar across the world currently, which makes it one of the largest chain jewellery in the world. Malabar set a new GUINNESS WORLD RECORD as one of the manufacturing concessionaries in 2015. It created a handcrafted chain 5.52km long, 240 kg & was having 4 million links in it, which shows the incredibility of Kalyan in itself.
WEBSITE: www.malabargolganddiamonds.com
P.C. JEWELLERS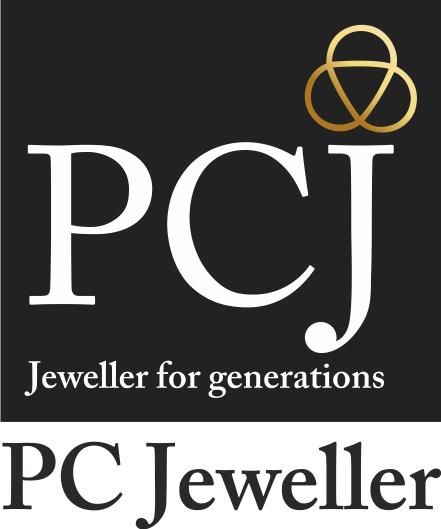 P.C. Jewellers was founded by the two brothers, namely Padam Chand Gupta & Balram Garg. It is called the first generation business, started in the year 2005. In a very short period of time it growth was immense & very objectified. The brand has 84 stores in 70 cities & 19 states currently. It is a joint-stock company. The work of jewellers includes manufacturing, export wholesale & retail of gold & diamond jewellery all over India. I'm 2011 P.C.
Jewellers was awarded as the highest export & the best exporter sector by the Noida SEZ. The headquarter of P.C.Jewllers is in New Delhi, India. The success of the brand started by opening just one showroom in Karol Bagh, Delhi & now. We can spot the showrooms of this brand in nearly every city. The company has a brand value of selling only hallmarked jewellery & certified diamond jewellery.
WEBSITE: www.pcjeweller.com
TRIBHOVANDAS BHIMJI ZAVERI Ltd.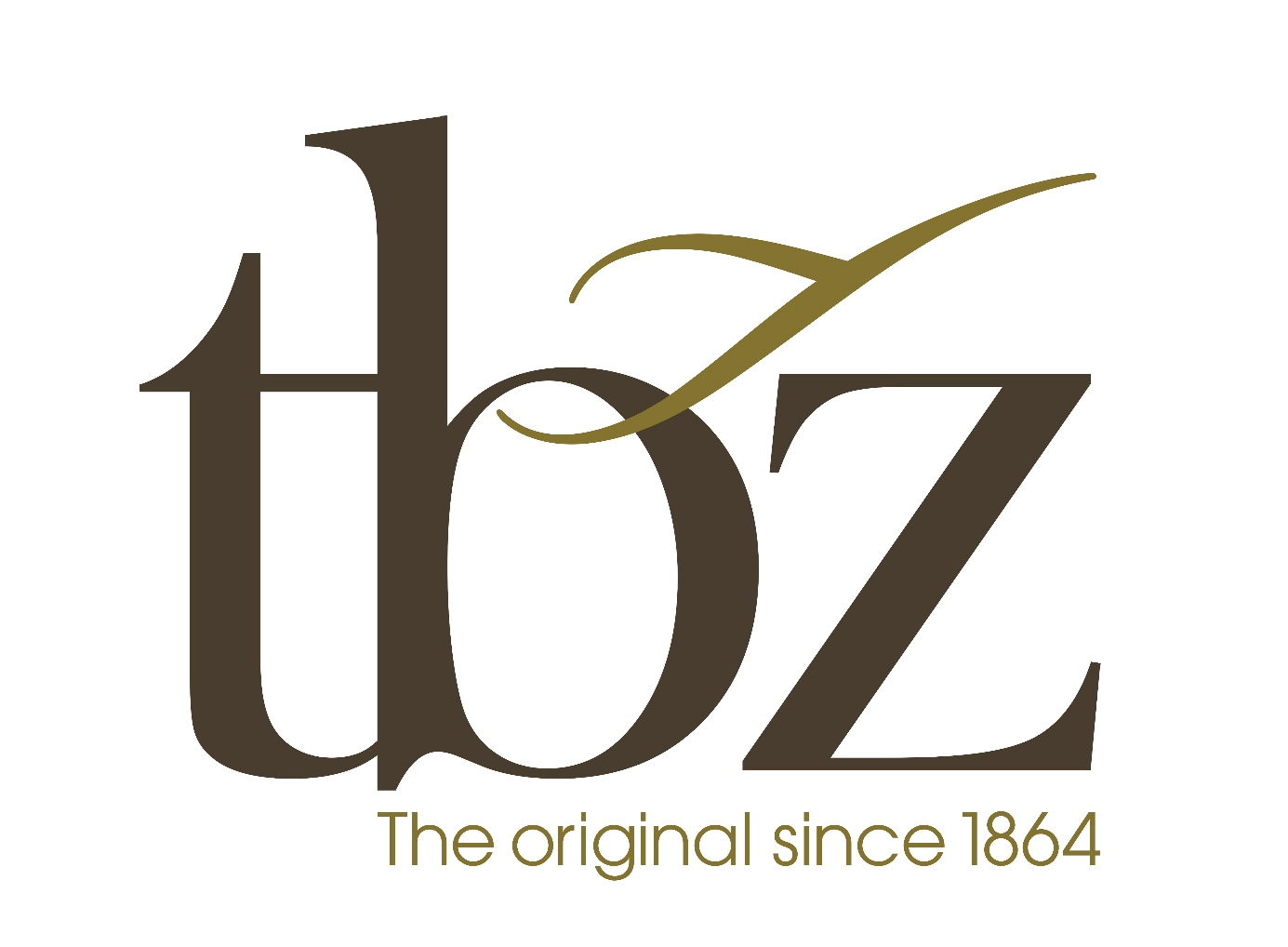 The founder of TBZ is Tribhovandas Bhimji Zaveri & he named the brand after his name only. It is one of the oldest & top gold companies in India; it started in 1864(156 years ago). In the initial years, it was handled by Gopaldas Tribhovandas Zaveri & now Shrikant Zaveri is the present chairman & managing director of TBZ Group.
The headquarter of TBZ is located at Zaveri Bazaar, Mumbai, India. The company currently has 37 showrooms in about 23 cities across eleven states, which includes Mumbai, Surat, Kochi, Bhopal, Hyderabad, Kolkata & Rajkot.TBZ owns a huge brand name as a gold retailer in India.
WEBSITE: www.tbztheoriginal.com
RELIANCE JEWELS
It is a company of Reliance Groups of Industries. Through the faith of the customers of Reliance Industries, they expanded their production in gold industries. Reliance Jewels have a very diversified range of audiences & that's why they made their products so versatile just to satisfy the varieties of the need of all their audiences. Their collection includes Kundan, Filigree, Polki & Temple that showcase that it's the top company of gold.
Just like any other product of Reliance, the delicate gold jewellery are also very pure & 100% BIS Hallmarked. Reliance Jewels have adopted the Shop-in-shop method for marketing & advertisement. There are a total of 115 cities in which Reliance Jewels has made its presence. It is the most reliable & trusted gold company in India. This brand has achieved a lot of market engagement in a very short period of time, which makes the brand extraordinary.
WEBSITE : http://m.reliancejewels.com
SHUBH JEWELLERS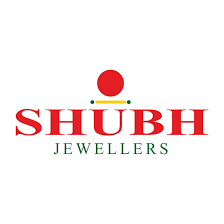 The parent company of Shubh Jewellers is RAJESH EXPORTS. It is India's largest gold exporting firm. It is a private brand. The present managing director of this brand is Prashant Mehta & the executive chairman is Rajesh Mehta. The Shubh Jewellers was established in the year 2012. The speciality of this grand is its "Real Rate Per Gram "project. Wherein there are no charges on the finest designs of jewellery & also this is sold as per weight.
The catalogues of Shubh Jewellers has over 27000 varieties of designs which gives the audience a large variety of options to choose from & select. The brand only holds the BIS Hallmarked jewellery. The headquarter of this brand is located in Banglore. This brand got its expansion from a south Indian state Karnataka, so this state has about more than 80+ shubh showrooms in different areas.
WEBSITE : www.rajeshexorts.com
VAIBHAV GLOBAL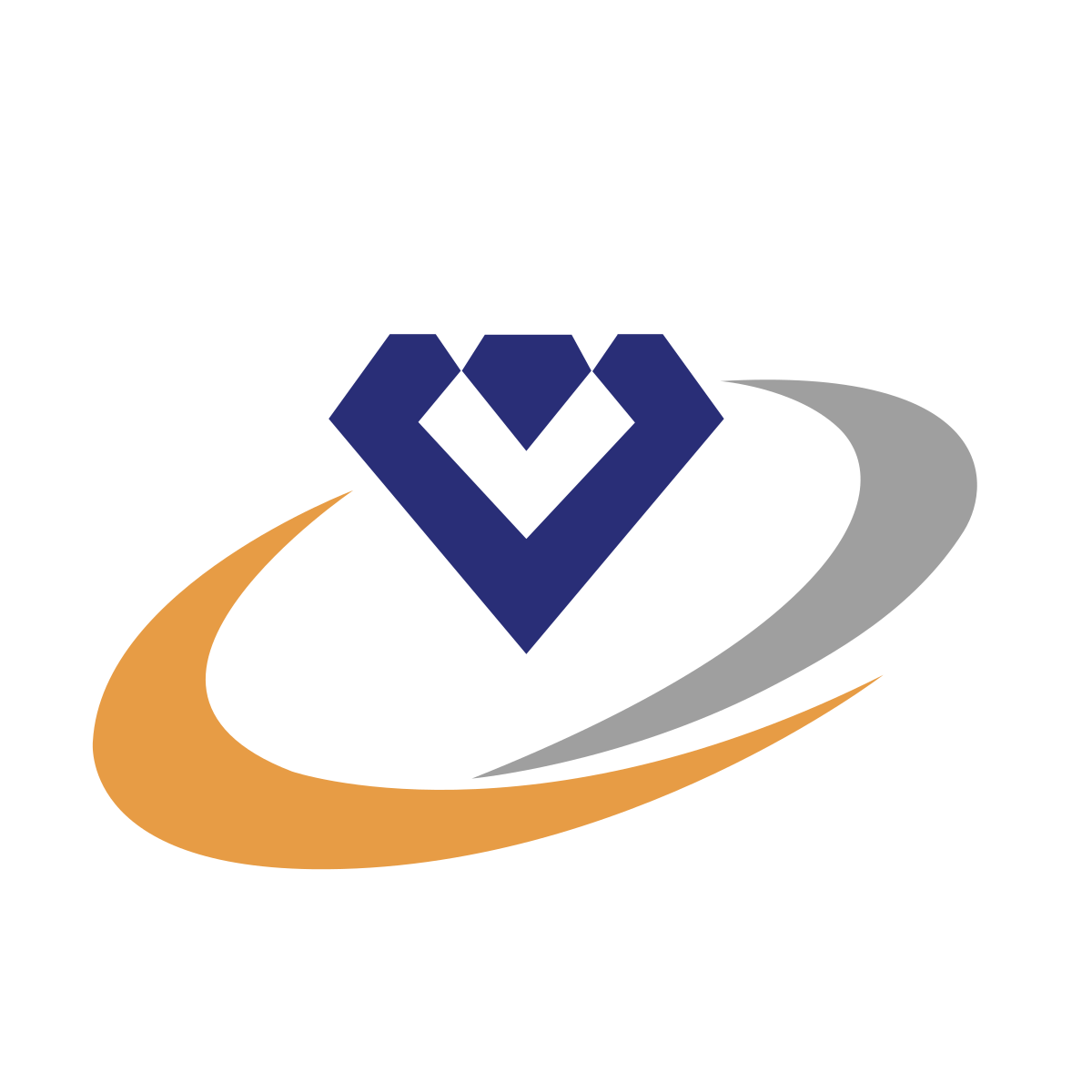 Vaibhav Global is popularly known as Vaibhav Gems because of their business & popularity in the gold market. It is popular for making the latest fashion jewellery & lifestyle accessories. The speciality of this brand is the way of capturing the market. Usually, any brand tries to capture the market by doing advertisements, but this brand sells its products on the home shopping channels so that it can easily catch the heart of as many ladies as it can.
The headquarter of Vaibhav Gems is located in Jaipur, India. This company has mostly attracted foreign countries like the USA, U.K. & Germany, so this country has many branches of Vaibhav Gems. The chairman & the managing director is Sunil Agrawal currently. Rings, bracelets, earrings, watches, handbags, home decors are the basic products sold in this company.
WEBSITE: www.vaibhavglobal.com
UDAY JEWELLERY INDUSTRIES Ltd.
This brand's speciality is its coloured stone studded jewellery. This company is in the leading position in terms of gold companies in India's just because of its speciality in this stone ornaments. They have a wide range of options in designs in necklaces, earrings & pendants. The company was established on May 13, 1999.
Companies headquarters are located in Hyderabad. The name of the company was changed to Uday Jewellers on October 17, 2011, & post-management was handled by the company itself. The new management of the company has vast experience & knowledge about this field & the company is running at ease.
WEBSITE: www.udayjewellery.com