This post was most recently updated on December 14th, 2020
" Graffersid- Helping Entrepreneurs not give-up on their dream through IT and Sales Consultancy.
When and how did you start? :
I officially started the company on 24th October 2017, however I have been doing the IT and sales consultancy for past 3 years on a personal level. I started the company as a single person and in 2 months grew to a team of 4 members.
How did you come up with the idea? Your inspiration moment
I went to Singapore to assist one of my clients for his project, that is when he introduced me to a couple of Silicon Valley investors and some successful startup founders of Singapore. Everyone showed remorse towards the rate of startup failure, standing at 90%. While discussing the reasons, we agreed that IT and Sales are the most important domains for any startup while the right guidance and mentorship are the basic necessities.
We continued to discuss the initial growth strategies for startups. Without realizing when the 15 minutes meeting turned into a 4 hour long discussion. My ideas were appreciated and by the end of the day, I had a contract in hand. Meeting so many amazing people really opened my horizon and gave me some serious life goals for my journey ahead.
However, it bothered me that even the so called "Elites" are unable to help the early stage entrepreneurs. People who are going from the ideation to product are the ones most vulnerable to commit such mistakes.
This is when I knew I have to take the next step. I made it my goal to reduce the 90% failure rate by doing what I have been doing from the start of my career; IT and Sales.
Brief about the organization and founding members.
Graffersid is built with an aim to be a single point growth solution for tech startups.
I help the startups to develop user-centric products and to acquire initial clients/users post launch, by acting as their Project Manager, hence making them sustainable post launch and saving their cost.
Our USP is in the ability to think of the features which can add to the sales strategy of the product, hence, clubbing the IT and Sales aspect of the product. Around 60% of founders focus only on the core features at the time of ideation, as a result they spend at least 30% extra monthly cost on their sales and marketing, post launch.
Our clients have enjoyed some great results post launch which we have proudly shared on our website.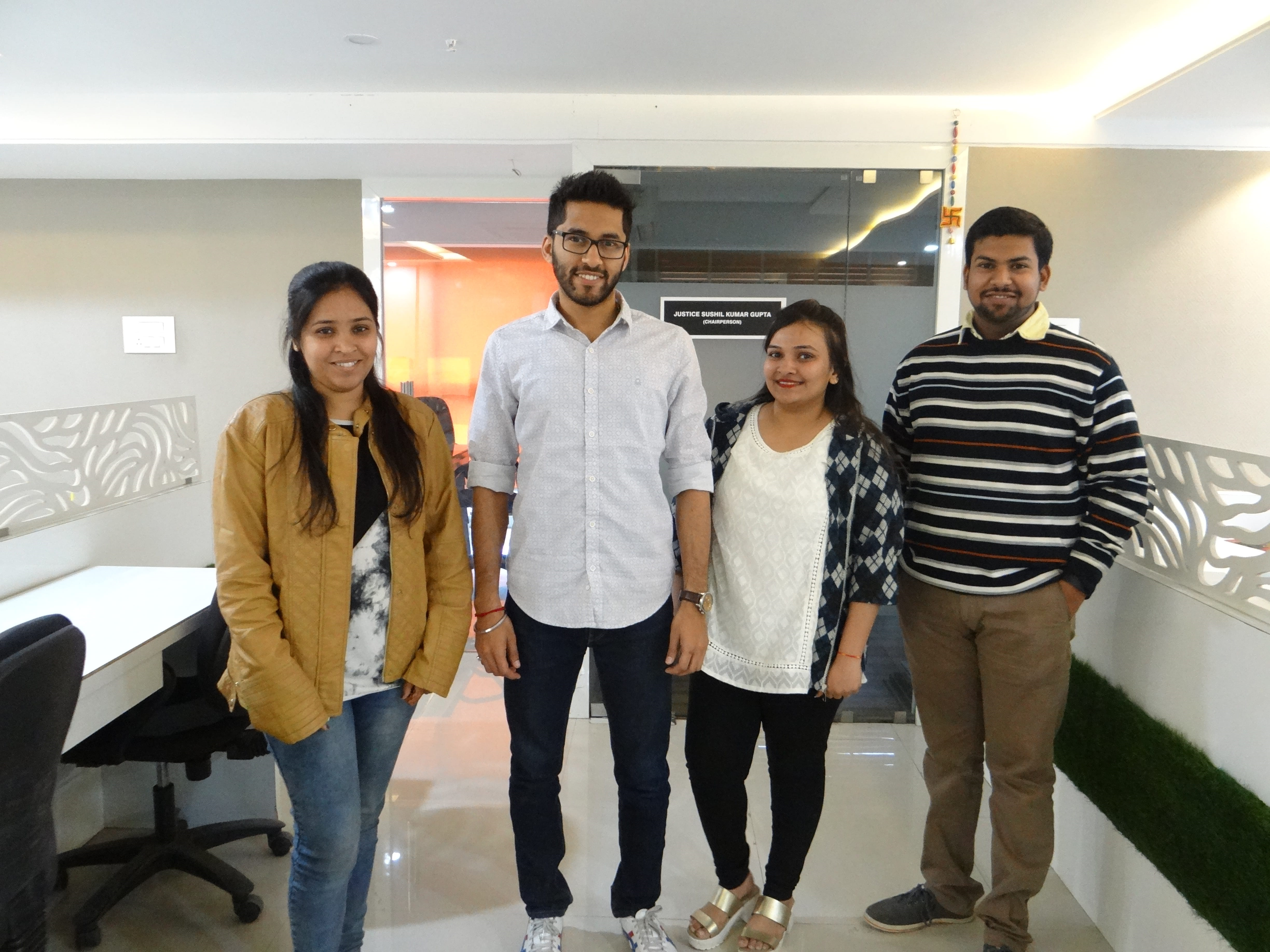 Credit/ Source: Graffersid
The detailed journey, like what all you want to share with readers.
I earned my first buck at the age 16, cracked my first deal at the age of 20, made first 7 figure deal at a tender age of 22, started own company Graffersid.com at 25.
I had no idea that products and sales would be something I would enjoy so much. I enjoyed my college life with lot of sports, debates, competitions, organizing events and troubling teachers.
Meanwhile, I had already entered the startup ecosystem through my seniors who choose to start their own IT company. I used to help them close their projects, since I had a decent technical command and was comfortable communicating with clients.
Then I joined my first company; an MNC and I fell in love with coding simply for the power it holds.
I pro-actively learned all the major technologies of the time; Ember.JS, Angular1.0, React.Js, MongoDB, etc. I started making POC (proof of concept) project. I gave the presentation to my manager and became a Subject Matter Expert in Ember.js contributing to the Official Knowledge Library of the organization which was appreciated globally.
Even as a new joinee, my manager gave me a 3-member team to build an idea which he had been thinking for long for his London based client. After 5 months, I gave the presentation to the client and signed the first million dollar deal.
In almost 1 year, I had 4 companies I was helping in terms of sales and lead generation strategies while doing my bit of the coding. Obviously, there were too many things going on but the good part was, I was enjoying what I did, hence never felt it as a burden.

My clients started referring me to their friends, I saw the power of Organic leads and significant variations of the margins between national and international clients.
This is when I decided to switch my line of work and see if I have what it takes to make a company stand out. I called it off with the MNC and chose to work closely with a startup with a 1 year contract with a goal to increase the revenue by 2x, while focusing solely on international clients.
In 1 year we closed 100+ projects making the sales jump by 3 times and the company even entered in a new vertical which is now contributing 25% of the revenue without investing any extra time.
The past 4 years have been crazy and super fun. I have worked with 8 Companies, 30+ Entrepreneurs from 8 countries and delivered 80+ projects. Many of them are profitable and have received awards and recognitions in their respective countries.
Nonetheless, I got to know the hard reality of the startup world, where 90% of start-ups fail and that also means 90% dreams are getting crushed. While I travelled abroad for client meetings I frequently evaluated and understood how our system is different from theirs.
I came to a conclusion and chose the path where I feel great waking up every morning and enjoy going to work in search of new adventures.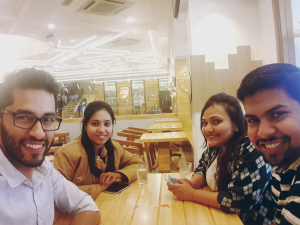 About funding and plans for growth?
I am not very fond of funding, I believe if the startups is good and the team is strong, you can make it profitable. I would rather prefer to work with startups based on equity share and make them profitable.
A quote from the founder on the journey, or dealing with the challenge, or any inspiring moment.
The journey of a startup is not simple when giving up is not an option the only possible outcome is success. Be stubborn, don't give up and stay there a bit longer, things would fall in place.
EXCLUSIVE: Founder's advice to budding entrepreneurs.
Focus on delivery—timely and as promised, and the success will follow. A startup only needs one client to start with, if your intentions are right and you know what you are doing you can grow exponentially.
Provide some statistics like revenues or clients acquisition
Talking about Graffersid, in the past 2 months we have received a reach of 2500+ visitors on our website with a 8% conversion rate, which means 200+ enquiries. However, we have chosen to work with 4 clients from US, Singapore and Australia, based on our next year's growth plan.
As for the company's growth, I have managed to grow from a single person company to a team of 4 so far, and we plan to keep the same number for the next 2 quarters. We are a bunch of skilled Project Managers and don't plan to do an in-house development, hence making us pretty comfortable with our current number.
Your website / apps / and contact details.
Url: www.graffersid.com,
Email id :[email protected],
Contact : +91-9930230461
Likedin Profile : https://www.linkedin.com/in/sidharth-jain