This post was most recently updated on May 13th, 2021

Every day, thousands of publishers benefit from a recurring revenue stream by partnering with other companies through affiliate marketing campaigns and programs.
With so many high-paying affiliate programs, it is difficult to choose the one that best suits your needs. Each has a different way to start and different commission rates. So, check out this list of the best 20 high paying affiliate programs and start making money from your website
What's affiliate marketing?
Affiliate marketing is a way to earn money promoting products or services for businesses or companies that you associate with.
Therefore, there are two parties involved in affiliate programs. There is an affiliate merchant, also known as an advertiser, who has a product to promote. Then there is an affiliate marketer, someone with a website, blog, or social media, whose job it is to convert their visitors into leads for the product.
In short, advertisers get new customers, and affiliate marketers are compensated for sending traffic to them.
20 best high paying affiliate programs
In the list below, we present you with the best affiliate programs out there.
If you have browsed through the Amazon catalogs, you will know that they have a large collection of products.
Whether you have a lifestyle, fashion, tech, or food blog, there are always products you can promote.
Additionally, their Amazon affliate program will give you a commission for each visitor who signs up for their free trials.
How difficult is it to start? The process is simple: just navigate to the Amazon Associates home page, click "Join Now Free" and fill out the information about your site, blog, or mobile app.
There is a section where you need to enter some details: what kind of products do you want to promote, where do you get traffic from, and a few others.
When you finish setting up your profile, wait 24 hours for it to be verified
How fast can you start winning? Each product category has its own fixed price. So, if you want to maximize your profits, choose the highest paid niche for your blog (the highest commission rate is 10% for luxury beauty, fashion, and Amazon coins). Also, the minimum for direct transfer is $ 10 and for checks, it is $ 100.
You will also receive a commission if your visitors buy other products. For example, if you are promoting a game console, and the user clicks on your affiliate link, buys the game console, and then decides to buy a headset, you will also get a commission on the sale of the headset!

If you like a fancy affiliate program with a wide collection of products, the ShareASale Affiliate programm is your answer!
ShareASale is similar to a marketplace: it serves both merchants and promoters alike. With over 3,900 merchants, on-time payments, and responsive support, it's no wonder ShareASale ranks among the list of the most trusted affiliate programs.
How difficult is it to start? To enroll, you must follow five simple steps. Start by registering your username and password, then fill in your website information, enter your email, contact details and choose a payment method: direct bank deposit or check. Then wait one business day for your application to be validated.
How fast can you start winning? ShareASale has a lower required minimum than the programs mentioned above – just $ 50. Keep in mind that different payment methods also influence how quickly you will receive your earnings.
International transactions take 4-6 weeks before your check is mailed, 1-3 business weeks via FedEx, and only 3-6 business days if you choose direct deposit.
Shopify is one of the largest ecommerce platforms with wonderful features. From generating a business name and creating logos, to developing an online store, they make sure to offer solutions to the problems of each entrepreneur.
How difficult is it to start? First, you must create a Shopify Partners account, for which they will ask you for information about your website, how you would promote Shopify and if you have experience in digital marketing. After that, please wait two business days to be verified.
Shopify affliate programm is one of the top paying affliate programm Generally, they have two types of plans that you can refer your audience to: Standard and Shopify Plus. For every sale of a standard plan, you will earn $ 58. As for Shopify Plus, you will get $ 2,000 for every sale!
Keep in mind that Shopify Plus is a service intended for an online business store – it costs a fortune. Therefore, it could be a difficult sale.

ThirstyAffiliates is a free WordPress plugin that can help bloggers manage their affiliate links.
It is a great product to promote. Why not recommend the tool that can simplify your affiliate marketing activity?
With this plugin, you can hide affiliate links, protect them from theft, and add those links to your articles instantly.
How difficult is it to start? Enter your basic information in the registration form, check your email for a username and password, and log in to access the affiliate panel. In the Links and images tab, you can get your affiliate link and your banners.
With a thirsty affiliates program, You can get a 30% commission for every sale you make. Their most affordable product is a one-site license ($ 49) that will earn you $ 14.9 for each sale. And, what's even cooler, they don't have a minimum payout!

With the reputation they have built since 1995, it's hard not to see eBay as one of the largest and most trusted marketplaces out there.
They have over 1.1 billion top brand listings for various niches. Plus, their marketing kits make it easy to promote and share.
You can register on their page with a Google or Facebook account to speed up the process. Remember to have your PayPal information handy.
EBay's affiliate program gives you commission between 50% to 70% of their product revenue, depending on the product categories. Plus, you only have to reach a balance of $ 10 to receive a payment.

If you like a top-paying affiliate program with a wide collection of services, the Fiverr Affiliate program is your answer!
Fiverr has a few products that you can promote on your own website or blog, including Fiverr (the independent marketplace with digital services for everything from marketing to tech), Fiverr Pro (access to trusted manual talent from major brands), and Fiverr Learn (courses for freelancers and companies looking to expand their skills).
If you work with clients who might need to hire a freelancer for marketing, design, or technical skills, or if you blog for entrepreneurs and want to promote Fiverr Learn, you might consider partnering with Fiverr.
The popular site, with more than 5.5 million users, offers affiliates a dashboard to manage and monitor campaigns, and creative assets to help promote their services. Of course, the commission varies depending on the service you want to promote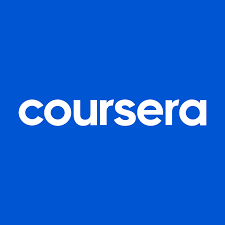 Coursera has built its reputation in the ed-tech world and their affiliate program are worth a try
Coursera offers more than 1,000 courses and specializations ranging from Digital Marketing to Applied Data Analysis or Personal Development. Each course consists of prerecorded videos, tests, exercises, and assignments.
The Coursera affiliate program runs on the Partners My network and offers a commission ranging from 20% to 40% with bonuses for good performance. Courses and specializations are generally priced between $ 29 and $ 99. As a Coursera affiliate, you have access to professionally designed banners and a monthly affiliate newsletter with content recommendations.

This is another online store that you can trust. Rakuten is a leading global online shopping center in the Japanese market. They have an affiliate program that can help advertisers win new customers and keep repeat purchases.
How difficult is it to start? Go to their page and sign up. You will need to fill in details about your company, contact, the main website, and certain tax information. You can also set your minimum payment, as long as it is higher than $ 50.
How fast can you start winning? The downside to this program is that you have to join the programs of each specific advertiser. Otherwise, there is no way of knowing how much income you can make – there are a wide variety of commission percentages.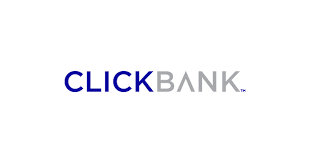 ClickBank is the number one affiliate platform when it comes to digital products. In it, you will find courses, e-books, memberships, software, and all kinds of info-products created by brands or independent professionals.
Registration on this platform is automatic and after providing a few data you will have access to the marketplace where there are thousands of products available with a detailed file where, among other data, the commission, popularity, and page that visitors will see if they follow are specified your link.
In the case of ClickBank, it is the creator of each product who establishes the commission that will pay the affiliate, but this is usually around 50 to 75%. Without a doubt, best high-paying affiliate program.
When it comes to online stores, Aliexpress is another favorite of users around the world. And it is that in this platform of Chinese origin you can find everything at excellent prices.
It is precisely the variety of categories and the striking prices of its products, which makes its affiliate program one of the most profitable today.
In order to join their affiliate program, you must have an original website with quality content because when you make your request it will be reviewed and if it does not meet some minimum requirements you will not be accepted.
If your request is approved, you will have to decide which of their products you want to recommend on your website and do so using text links or banners. You will also have access to an intuitive control panel from which to manage your account, your statistics, and your earnings.
Each seller who joins the program decides the commission that will be paid to the affiliate for each sale and he will be able to see it in his account after the buyer has confirmed the receipt of the product.
In a growing surge of popularity of dropshipping. Aliexpress affiliate program helps you to make a ton of money.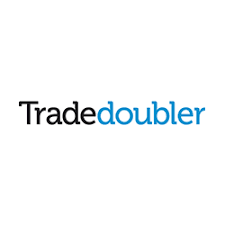 Tradedoubler is one of the Best high-paying affiliate platforms in Europe and differs from the rest because it integrates several business models in a single platform .
On this website, where you will find more than 2000 advertisers ; You can earn money when you recommend a product and a purchase is made from your link, but it is also possible to earn money by number of impressions and clicks on a banner. Yes, in this it looks a lot like Adsense.
To belong to the network, you must create an account as Publisher, add your websites and verify them or in other words, place a line of code that will be provided to you. For this reason, it is essential that you own the page and have full access to it.
As with other programs, each advertiser determines the commission that the advertiser will take, information that you will be able to find in the file of each product.
To find the product you want to advertise, you have to navigate between its 19 categories or apply the different filters offered by the platform.
Once you decide on a product, you have to join it to be able to generate your affiliate link or access the graphic resources that you can place in the form of banners on your website to increase conversions.

Sendinblue is an all-in-one digital marketing platform that helps businesses connect with their customers through email marketing. , SMS, chat, marketing automation, CRM, etc. This easy-to-use tool is rapidly gaining popularity with over 175,000 users worldwide.
The affiliate program includes two different feeds: one for agencies and one for bloggers.
Sendinblue's free and affordable pricing plans make it a very attractive income opportunity for bloggers and publishers in the email marketing space. You will receive € 100 every time you refer a paying customer and join a network of great affiliates such as WPBeginner, Capterra, CodeinWP, email vendor selection, email tool tester and many more.
Note: although the payment is in Euros, the program is open in the United States and your commission will be converted based on the exchange rates at the time of payment.
A newcomer to the field of email marketing, ConvertKit helps clients grow their customer base through landing pages, forms, and campaign's email distribution
The ConvertKit affiliate program is primarily aimed at existing ConvertKit users who value that their audience could benefit from email marketing products. The program offers a lifetime commission of 30% for every customer who pays for or subscribes to a referred webinar.
With plans ranging from $ 29 per month to $ 2000 +, the earning potential is a very attractive deal and it costs you absolutely nothing to join the program. However, the program does not offer special promotions or discounts for products that the affiliate can promote.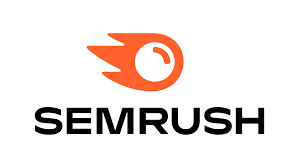 BeRush is the Affiliate program of SEMRush, a SaaS company specializing in SEO and competitive analysis tools for digital marketers. Their affiliate program offers a recurring commission of 40% for the life of a referral's membership, which equates to $ 160 per month per referral. It is a high-paying affliate programm with a cookie shelf of 10 years
In addition, since BeRush operates under a first cookie allocation model, if a referrer cancels their subscription and resubscribes in the future (within 10 years), they still receive a commission on this second subscription.
SEMRush's exclusive promotional material is available in five different languages ​​and applicants are automatically pre-approved, the start-up process takes no more than a few minutes, allowing you to get started right away.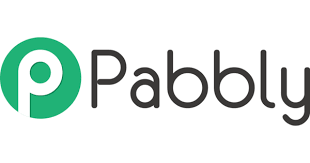 Pabbly is an online platform that offers various business management and marketing tools for email marketing, form creation, subscription billing, email verification, workflow automation, and The most popular package is Pabbly Plus – One Package. Affordable of all Pabbly applications offering unlimited functionality
With Pabbly affliate programm You can promote all or part of your product to get a commission of 30% with 40 days after the sale.
They track the sales of all their products using a single cookie. Therefore, any product you promote will earn a commission for the sale of all products purchased through your affiliate link. In addition, it will prevent you from referring each product separately to your audience.
A single sale of Pabbly products can generate a minimum commission of $ 183.thats make him one of the best high-paying affliate programm
In addition, they provide a single dashboard to monitor sales, allowing you to see all the details of your commissions, such as sales, referrals, payments, etc.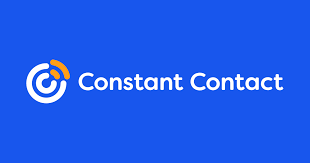 Constant Contact offers powerful email marketing tools for small businesses, bloggers, and entrepreneurs. Constant Contact users can use the tools to create Instagram and Facebook ads, automate their email marketing campaigns, or target new customers from e-commerce and send follow-up emails to increase revenue from their online stores.
The company's affiliate program allows you to earn $ 5 for all qualified leads and $ 105 when the referrer becomes a Constant Contact customer.
In addition, you will receive promotional material, a monitoring panel and personalized assistance to help you succeed with the affiliate program. Constant Contact is used by major brands like Facebook, WordPress, and Shopify. If you think your clients or prospects could benefit from email marketing tools, this is a good partnership to consider.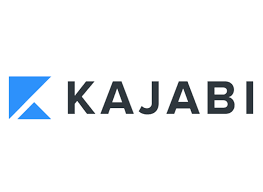 Kajabi is an all-in-one platform that allows users to create online courses, run marketing campaigns, create landing pages, and design the perfect website.
Currently, the Kajabi affliate program is only available to Kajabi users. As an affiliate, you will receive a lifetime commission of 30% for any new member you bring to Kajabi who remains active after their trial period. Also, you will get special rewards as you progress. Each level unlocks cool bonuses only available to Kajabi members.
Founded in 2009, BigCommerce is an online store builder powering thousands of eCommerce stores in over 150 countries serving a wide variety of industries including fashion, automotive, manufacturing, food, and healthcare.
It is one of the best high-paying affliate programm
When you refer visitors to BigCommerce, you earn 200% of the customer's first monthly payment (that's up to $ 500 per referral!) Or $ 1,500 per customer company.
There are millions of websites on the internet and 30% of them are based on WordPress. WP Engine provides ultra-fast web hosting for thousands of WordPress websites around the world.
The WP Engine affiliate program runs on the ShareASale network. By promoting WP Engine plans, you can earn $ 200 per customer or 100% of the customer's first monthly payment, whichever is greater. You have access to exclusive affiliate discounts that you can offer to your audience.
You can also promote StudioPress themes and earn 35% of generated sales. These purchases benefit from 60 days of cookie tracking.
It is important to note that the WP Engine affiliate program has two tiers, which means that you will be paid not only for referring customers but also for referring affiliates. You get $ 50 for each of their referrals.
While it's not easy to find an audience looking to build a new WordPress website, when you find these users, the payoff can be huge.
Conclusion
As In the time of pandemic you cannot rely on a single source of income You need some passive income to take care of your bread and butter ,affiliate marketing has good potential to become your secondary income.
We hope this guide helped you pick the right high-paying affiliate programs.When choosing an affiliate program choose it according to your interest so that it doesn't became boredom and you can communicate to your audience wisely