We design, You pitch
www.designpitchdeck.com
A comprehensive company with a vibrant and innovative team that believes in making things happen. We are experimental and love challenges and take on varied projects of, but not limited to Designing, Development, and Marketing Says designpitchdeck Founding Team. 
 

The Conception
One day, a client approached us with a project – they needed us to reform their Pitch Deck to make it worthy of the Hult Prize. So, we took up the project, worked on improving the content flow and the design of the pitch deck; our clients wound up winning the Hult Prize with a funding of 1 Million USD! It was an incredible day.
A lot of startups approach their investors with pitch decks that are boring, with content placed on templates that are downloaded from the internet. The problem with such pitch decks is that they have no personal touch – No customization of templates as per the brand colors, or icons that are brand specific, or even an adequate amount of images and infographics.
We did some research and realized there was a huge void in the market for people who needed help with the beautification or creation of their pitch decks. It is an untouched market with a tremendous potential for growth. This gave us the idea to branch out into a completely new domain – pitch deck design.
" We have worked with 100s of startups and secured a total funding of approximately  21 Million USD," Says the Founding Team .
The Team
The founders of 3 Minds Digital are those of Design Pitch Deck as well. Moulik Jain, Shubhda Garg, and Harnish Shah, three bright-eyed individuals, brimming with enthusiasm and a strong passion for the work they do, decided that people with subpar pitch deck skills needed help and someone to boost them up.
Meet Moulik Jain, a serial entrepreneur who worked on several tech ventures before jumping on board as Co-Founder. He is a true tech-evangelist, constantly learning and visualizing how new technologies can be leveraged to maximize impact for their clients.
Shubhda Garg, the other Co-Founder, a wanderer and traveler at heart and after 8+ years in the corporate life jumped at this opportunity to lead her own venture. She has a Masters in Marketing Communications from the UK and brings strategic brand expertise to every single project.
Harnish Shah, the 3rd Co-Founder of this company, a graduate of Symbiosis Institute of Design strongly believes that design can solve untold problems. His vision and approach to design help him excel his department. His expertise lies in branding, packaging and design processes.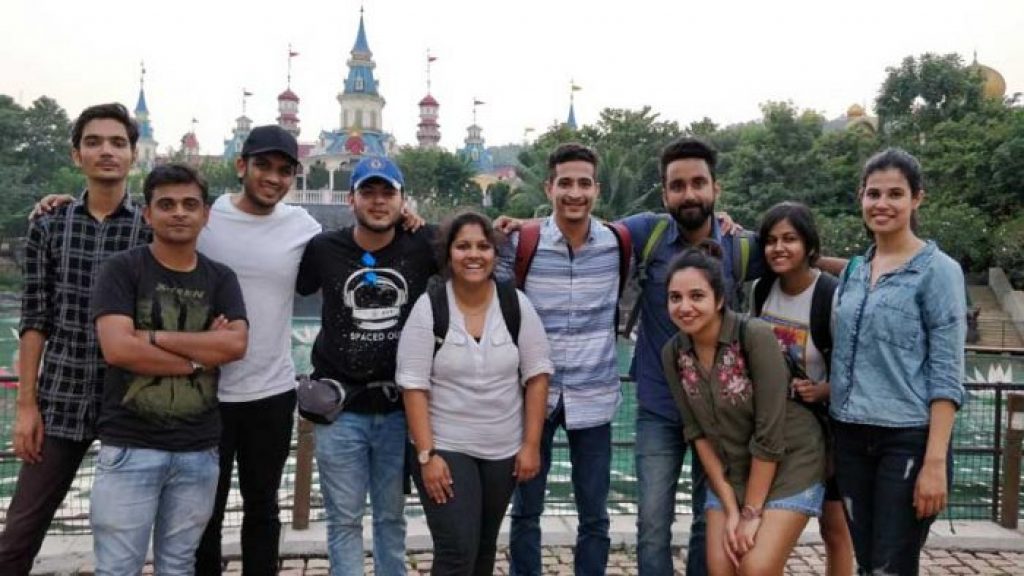 Image Credit/ Source: designpitchdeck
Funding and Growth
 Design Pitch Deck is financially supported by the parent company, 3 Minds Digital. We received various offers for acquisition and funding but decided that it was unrequired as we are self-sufficient.
Our aim is to be the pioneers who lead this product in the market and be the most trusted and chosen brand for pitch deck designing. We aspire to create an investor and mentor panel by which our clients can directly connect to investors for funding. We goal for the near future is to help 500 companies acquire funding by the end of 2018 with a total of 100 Million USD of funds.
Challenges and Opportunities
The main challenge that we face is that people are unaware of the existence of such a service in the market. They do not know the benefits of hiring a professional team to design and beautify their pitch deck. The more beautiful a pitch deck, the better the chances that it stands out to the investor and makes them enthusiastic to go through it.
" On creative: Angel investors receive around 35 pitch decks per day and VCs around 200. The chances that they will not look at the pitch at all if they are not visually appealing is 83% ", Says The Founding Team. 
Our marketing strategy is to tie up with VCs to directly refer us to business plans from our clients and to conduct various events to raise awareness on investment decks.
A few tips for Budding Entrepreneurs
Investors are looking for someone to trust their money with; someone who is capable of getting them good returns. They need to see a good marketing strategy and a business model that works.
" Do not get funding just for the sake of it. Know how much you need and how much your company is worth. Be realistic. After receiving your funding, try not to spend all of it immediately in hiring and renting out a lavish office. The office space you rent should get you returns within a small amount of time, and your employee's salary should not exceed your budget " Says the Team . 
Our Favorite Quote
"Spend Wisely. It's time to create assets, not liabilities" So, do it right.
Contact Details
Visit us on our website
Don't hesitate to call or email us for any enquiries or suggestions
(+44) 203 129 5714 (UK)
(+91) 707 397 3939 (India)