This post was most recently updated on May 3rd, 2019
How to  Start a Startup in India 
Hello Folks. Welcome to our site. Nowadays Everbody is looking forward to starting his own venture but one thing that pops up in their mind that How to go ahead and start their Entrepreneurship  Journey. Lots of Fear different Types of illusions Starts coming in the mind.  Most of the people we meet in our Entrepreneurship journey they Fear to take a risk and don't want to leave their Comfort zone. Hardly 5-10% Startup reaches their destination and builds a Successful and Profitable Business.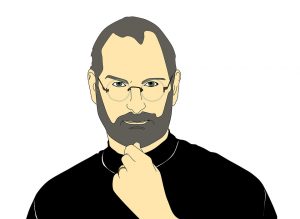 Image Credit/ Source: Pixabay
" Your time is limited so don't waste it living someone's life " Steve Jobs
 Go through the list Below and read summarised things
1.Ideation State:
Once the idea came to mind discuss with your family and friend. Make sure idea is different from the crowd.  Book the domain that suits your business modal and make an awesome website with reach and shareable content. Arrange some basic amounts   so that you can Proceed the work
2.Find a Real and Genuine Co-Founder

:
This is the common Problem which most of the startup go through.  Not clear about Profit share. How can they bear and tolerate the Pressure in worst Circumstances? Not matching the proper frequency of mind. who can tackle the pressure and be cool in any situation? VCs are more likely to invest in a startup that has at last two to three Founder's team, not a founding individual.
3.Register Your Company :
This is the first and Initial Stage immediately after the ideation Stage. Talk to you CA/CS and  register a Company , get  authorized to start the work
4.Work Remotely :
There were a time when People used to Work From a Fixed and Real offices. Now you can Work remotely From anywhere else to a virtual place and Can hire technical or Marketing person From remotely for permanent Work or you can hire a freelancer. This will save lots of money and will be cost effective.
5.Start bootstrapping :
Bootstrapping is the best way to scale up Startup Company. Once you start generating the revenue part then you can approach the Venture Capitalist or Angel investors to expand your business to an Exponential growth.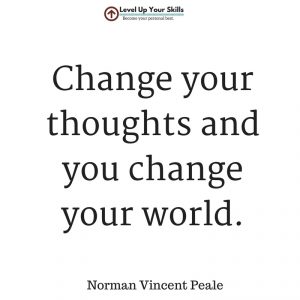 Image Credit/ Source: Level up your skills
6.Marketing Strategy:
Marketing and sales is the Real game factor for any business. There are two kinds of real business, The first one is like after analyzing the market and having strong networking skill we can develop a tool which market can adapt easily and the second one ,make the best product and then start analyzing the market and make a strong marketing strategy and based on that we can start the work
7.Mentor:
A right mentor is like a Football coach Who can Guide you Psychologically, Emotionally and will help you to build a correct road Map for your organization. So Kindly chose a correct Mentor who belongs to your startup domain
8.Social Media Marketing:
Social media is the biggest factor for driving the traffic to the website and all companies are trying to build their customer base via social media (Facebook, Twitter, Youtube, Linkedin, Pinterest, Instagram Etc). Connect your business to all Social media marketing and update through images or videos.
9.Don't Run behind money.
At the Early stage of your Company try to focus on how to build the best Product the market needs. Don't  Focus on the money part on the early stage because If your product and services will be not good You can not scale up your business and it can't sustain for a long time
10.Execution Matters:
Nowadays Everybody has an idea but finally execution is the key to Success and makes a Profitable business. Make a great team of people in all the sectors like Technology, Sales and marketing, Finance and etc. At the early stage, you can hire people on profit or percentage basis because as a startup you cannot bear the salary of each and every person.
Conclusion:
Make a great team. Bootstrapping is the best way to start. Become a Team Person not an individual Person.