This post was most recently updated on January 15th, 2022
Infosys Limited is a global Indian information technology firm that specialises in business consulting, information technology, and outsourcing. The company is based in Bangalore and was formed in Pune. By 2020 sales projections, Infosys is the second-biggest Indian IT business, behind Tata Consultancy Services, and the world's 602nd largest public company, according to the Forbes Global 2000 list. CRISIL AAA / Stable / CRISIL A1+ is the credit rating of the company (rating by CRISIL).
This article contains answers to the most frequently asked Infosys questions. The essential personalities, major milestones, and events in the timeline of Infosys are covered below.
What is Infosys?
Infosys Ltd is a worldwide technology services company that develops, builds, and implements IT-enabled business solutions for its clients. Technical consulting, design, development, product engineering, maintenance, systems integration, package-enabled consultation, and implementation and infrastructure management services are among the services provided by the company for its clients. As of March 31, 2020, the Company was present in 220 sites throughout 46 countries.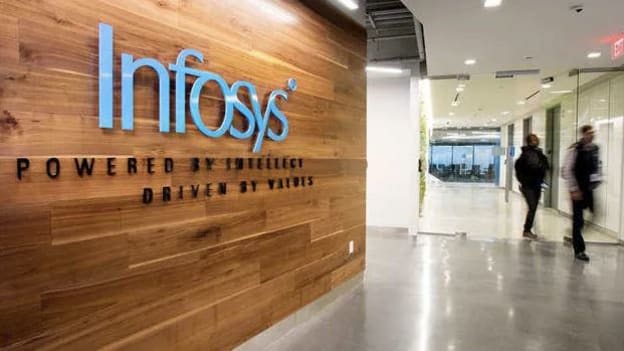 In addition, the company sells software to the banking industry. Finacle, a universal banking solution for large and medium-sized banks in India and beyond, was developed by them. Infosys BPO is a wholly owned subsidiary of Infosys. Business process management services, such as offsite customer relationship management, finance and accounting, administration, and sales order processing, are provided by Infosys BPO. FileNet, IBM, Intel, Microsoft, Oracle, and System Application Products are among the company's marketing and technical partners.
Who all are the Founding team member of Infosys?
Founder
N.R. Narayana Murthy
In 1981, Mr. Murthy launched Infosys. Infosys is now a highly inventive worldwide software services firm listed on the New York Stock Exchange (NYSE) and the Bombay Stock Exchange (BSE) in Mumbai.
Mr. Murthy created the Global Delivery Model (GDM), which has become the backbone of the Indian software industry. GDM is based on collaborative distributed software development concepts, which has resulted in superior quality software being delivered on time and on budget to global customers. Mr. Murthy also introduced the globe to the concept of a 24-hour workday.
Co-founders
Nandan M. Nilekani
Co-founder and Chairman of the Board
Nandan Nilekani is the Co-Founder and Chairman of EkStep, a non-profit organisation dedicated to developing a learner-centric, technology-based platform to help millions of children improve their fundamental literacy and numeracy skills. He was most recently a Cabinet Minister and Chairman of the Unique Identification Authority of India (UIDAI). Nandan Nilekani was the Co-Chairman of Infosys Technologies Limited, a company he co-founded in 1981.
S. Gopalakrishnan
Senapathy 'Kris' Gopalakrishnan served as the Vice Chairman of Infosys from 2011 to 2014, and as its Chief Executive Officer and Managing Director from 2007 to 2011. Kris is one of the co-founders of Infosys.
S.D. Shibulal
S.D. Shibulal (Shibu) along with N.R. Narayana Murthy and five others, founded Infosys in 1981. He served as the Chief Executive Officer and Managing Director of Infosys from 2011 – 2014. Prior to becoming Chief Executive Officer and Managing Director, Shibu served as Chief Operating Officer from 2007 – 2011.
K. Dinesh N.S. Raghavan Ashok Arora
How did Infosys Start?
Infosys is a multinational corporation based in India. It is India's third-largest IT service provider. It provides organisations with IT solutions.
Narayana Murthy founded it in Pune in 1981 with an initial capital commitment of $250.
It moved its headquarters from Pune to Bangalore in 1983. Data Basics Corporation in New York City was its first client.
Due to a relationship with Kurt Salmon Associates (KSA), a leading management consulting firm, it opened its first foreign office in Boston, Massachusetts in 1987.
It changed its name from Infosys Consultants Pvt. Ltd. to Infosys Technologies Pvt. Ltd. in April 1992. It became a public limited company in June.
Infosys introduces the Employment Stock Option Plan in 1993. (ESOP program). It received ISO 9001/tick accreditation in the IT field.
The business headquarters were relocated to Bangalore's Electronic City in 1994.
In 1996, the Infosys Foundation was created as a non-profit trust to fund humanitarian activities.
Its first Canadian office opens in Toronto, Canada, in 1997. It achieved CMM (Capability Maturity Model) Level 4 from the SEI (Software Engineering Institute).
Its Enterprise Solutions practise, which comprised Multi-Tenant SAAS Systems, GIS, and GPS enabled systems, was launched in 1998.
2001 – It was named the Best Employer by Business World in December. In the same year, it opened offices in the United Arab Emirates and Argentina.
Nandan Nilekani takes over as CEO in 2002. In the Netherlands, Singapore, and Switzerland, it establishes a presence.
Infosys Consulting Inc. is founded in January of 2004. Its annual revenue exceeds one million dollars in the United States.
Infosys was named the 15th largest IT service provider in 2013.
2015 – Infosys announces a $250 million investment in emerging Indian businesses through its Innovate in India initiative in February.
What are the services Infosys are delivering?
For customers, digital transformation means enabling the company to establish an agile, effective reaction to new challenges and possibilities on a constant basis. Their companies have a transformation strategy that is owned from the top and carried out by leaders down the line. They have everything they need to get the most out of the execution. However, many of them think that the most crucial aspect of the change – how to do it – has yet to be addressed. How to put the right people, procedures, and tools in place to ensure successful execution and long-term benefits.
After years of assisting customers with their digital transformations, we've learned that a Live Enterprise is one that invests as much in reinventing its operational model as it does in redesigning customer journeys and experiences. Our operating models are relied upon by clients to assist them in navigating their next steps.
Why one should join Infosys ?
1. Possibility to Work with Cutting-Edge Technologies
You can win the game if you get up early. Infosys operates under the same philosophy. It is continually focused on new forthcoming technologies, therefore you will always be up to date while working with Infosys.
2. Harvard University training
There are several different types of people at Infosys. Employees with a lot of experience may be present, as well as those who are just starting out in their careers. You will get the opportunity to be trained by Harvard mentors in this company.
3. To foster an entrepreneurial mindset
You will have possibilities to think like an entrepreneur in this organisation. This will give you a troubleshooting mindset and assist you in finding answers to any problems.
4. Get-togethers
Friends will always hold a particular place in our hearts. People rarely find time for such activities in their hectic lives, as we all know. However, as a member of this group, you will have the opportunity to attend college reunions and reconnect with old friends.
5. Have a Good Time at Work
Having a good time at work is happiness. You'll find multiplex theatres in this company where you can see a movie with your coworkers. If you enjoy reading, there are 23 libraries to choose from.
Who all are Competitors of Infosys?
Capgemini is the first rival on Infosys' list.
Capgemini SE is a multinational firm based in France that specialises in consulting, technology, professional services, and outsourcing. The company's headquarters are in Paris, France.
Capgemini employs about 270,000 people in more than 50 countries, include nearly 120,000 in India.
TATA Consultancy Services (TCS) is the second most important competitor of Infosys.
TCS (Tata Consultancy Services Limited) is an Indian multinational information technology (IT) services and consulting firm based in Mumbai, Maharashtra.
TCS is India's second-largest company in terms of market capitalization. and is regarded as one of the most valuable IT service brands in the world.
It is also the world's largest IT services provider and the first Indian IT business to reach a market capitalization of $100 billion, coming in second only to Reliance Industries.
Cognizant is the third company on the list of Infosys competitors.
Cognizant is an American multinational corporation that specialises in information technology (IT) services such as digital, technology, consulting, and operations.
Cognizant, headquartered in Teaneck, New Jersey, is a member of the NASDAQ-100 and was created in 1994 as an in-house technology unit of Dun & Bradstreet.
What is the Networth of Infosys?
Where is the Headquarters of Infosys?
Headquartered in Bangalore, india, Infosys is the second-largest Indian IT company after Tata Consultancy Services.
Who is the CEO of Infosys in India?
CEO Salil Parekh
Infosys CEO Salil Parekh, and COO Pravin Rao, along with other company officials, took note of the issues highlighted by the stakeholders.Aug 22, 2021.
How many branches of Infosys in India?
Banglore DC / Bangalore Branch
Bhuvaneshwar DC / Bhuvaneshwar Branch
Chandigarh DC / Chandigarh Branch
Chennai DC's / Chennai Branch
Chennai SEZ – Mahindra City
Chennai STP
Gurgaon DC / Gurgaon Branch
Hyderabad DC's / Hyderabad Branch
Hyderabad SEZ – Largest DC
Hyderabad STP
Jaipur DC / Jaipur Branch
Mangalore DC's / Mangalore Branch
Mangalore SEZ
Mangalore STP – Very Small
Infosys Mysore DC / Mysore Branch
Pune DC's / Pune Branch
Pune Phase 1
Pune Phase 2 – Largest in Pune
Pune Phase 3
Trivandrum DC / Trivandrum Branch
Frequently Asked Question about Infosys:
How big is Infosys?
Established in 1981, Infosys is a NYSE listed global consulting and IT services company with more than 279k employees. From a capital of US$250, we have grown to become a US$ 14.91 billion (LTM Q2 FY22 revenues) company with a market capitalization of approximately US$ 93.6 billion.
Where is Infosys located in USA?
Company Description: Infosys Limited is located in Richardson, TX, United States and is part of the Computer Systems Design and Related Services Industry.
Is Infosys good company?
Average yearly appraisal
18% have down-voted Infosys for its poor appraisal cycle as well as poor appraisal amount. More than three fourth of the former and current Infosys employees available on JobBuzz say that their last appraisal was less than 10%.
Website :
Facebook :
https://www.facebook.com/Infosys/
Twitter :
https://twitter.com/Infosys?ref_src=twsrc%5Egoogle%7Ctwcamp%5Eserp%7Ctwgr%5Eauthor
Instagram :