This post was most recently updated on March 17th, 2021
Image Credit/ Source: Team Instafitness
At a Glance
Startup: Instafitness
Founder: Saurabh Tyagi & Rekha Lohkna
Year it was founded: 2017
Where it is headquartered: Delhi
The problem it solves: Providing fitness at a convenient place for the client
Sector: Fitness, diet & Health
Funding raised: Bootstrapped
We all dream of having a celebrity like a body but rarely do we put efforts to get in that shape. Like most of the things, it's better said than done. We all enroll for that gym membership, sometimes for the whole year, just to get that extra discount but how many times we actually go and visit these gyms.
Do you know, only a fraction of those who Sign up actually show up to the gym every day? Gym & club owners know this fact to be true. In fact, they are constantly on the lookout for these kinds of potential customers and earn the most profit because of this kind of absenteeism. This can be prominently seen in the changing interiors of these gyms. Nowadays, gyms look more like a 5-star hotel's lobby and less like a workout place.
There may be multiple reasons for people not being able to go to a gym regularly such as an inconvenient location of the gym, lack of time or finding a suitable time, difficult conveyance or merely being lazy. So we took all these scenarios and established "Instafitness"– One stop solution to all your fitness problems.
Instafitness is a government recognized start-up providing services like Personal Training at home, Yoga training at home and Online diet as well as workout management services. Initially, we started in Delhi/NCR with a small team of about 30 trainers, which in a year has grown to a team of more than 150 trainers in Delhi/NCR. After our successful and stable operations in Delhi, we decided to move our services to Bangalore & currently working on our Launching in 6 other major cities.
We know ours is not the only organization providing these services but certainly the best in quality. We don't say this, our customers do. You can go on and read their stories here, https://instafitness.in/. Our vision is clear, we want to take fitness to the doorsteps of our customers as per their convenience. People are habituated to receive everything nowadays on their doorstep so why not fitness, especially when it comes to Yoga. People choose yoga for aligning their body with their soul, and your home is the most comfortable place in the world where you can actually relax and practice.
Your money is also safe with us. You get a backup session, in case you miss any, you get a backup trainer in case your trainer is not available, our dieticians and trainers are just a call away. When we are with you, we dedicate entire time to your service unlike gyms with a single trainer serving multiple clients. You don't have to go anywhere to resolve your diet issues, we have got it all covered under one big umbrella. This is one of the reasons our services are so aligned with each other. You are not dealing with a single person here, you are dealing with the whole organization. In short, we have got your back!
Saurabh Tyagi, the Founder and Director of Instafitness, who has also been a Personal trainer for 10 years now, was an engineer and started his career with corporate jobs but soon discovered his passion for fitness and acquired certifications from American Council of Exercise ISSA, BFY before starting his career in this field.
As like attracts like, Saurabh married Rekha, who is a Dietician and Nutritionist, not only supported him mentally but also is currently heading Diet & Nutrition at Instafitness.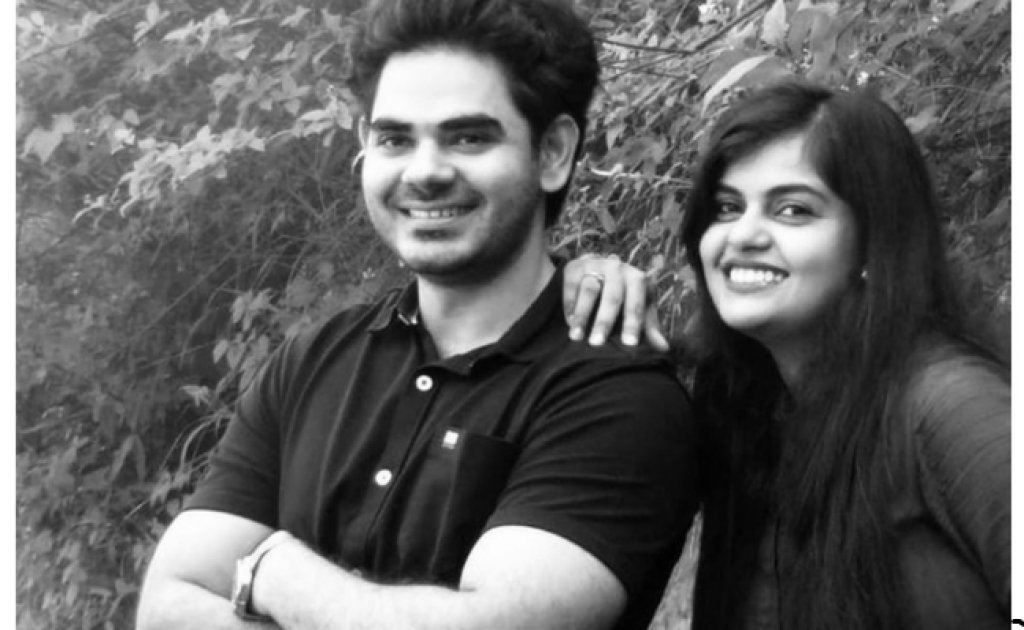 Image Credit/ Source: Founder's Instafitness
The only component missing from the equation was the efficient use of 'technology', so they worked on it and created a user-friendly mobile application, which gives a platform to the trainers and clients to connect with each other. This application will help trainers to keep records, track the progress of their clients, and generate report & analyses the data. This simplifies the whole process & delivers fitness not only with convenience but also in a more sophisticated way.
Saurabh's objective through this mission is to organize this sector in a way that Trainers earn their long due respect as they have been working really work hard to help people achieve their fitness goals. This community is still struggling to gain respect but soon be able to earn it through InstaFitness.
Instafitness being a bootstrapped start-up has gained exponential growth, both in monetary terms and in developing the trust among its clients. They are doing well without any external investment so far but would be happy to accept a profitable offer. The target date to expand to other cities is End of the Year 2018, which clearly shows the dedication and hard work the whole team is putting in to make this start-up a huge success. They believe in this saying and live it every day that 'It's not about ideas, it's about making it happen.
Having a fit body is the desire of every human being. You can use different techniques to keep your health and body fit. Proper workout and diet plan play the most crucial role in keeping you healthy. If are not able to follow the proper plan, do consult with the best dietitian in Lahore for the best possible solution.

Website:– https://instafitness.in/
Facebook:- https://www.facebook.com/instafitnes/
Mobile application available on Android & iOS.