The 21st century has just seen the world turn into a tech world, where everything has got an effortless makeover with the help of the programming, programming languages and a strong system of databases. There are a number of programming languages in the world with Java being one of the most famous programming languages that has got much importance in the software and IT system.
Learning Java is also a part of many courses like software engineering, computer science and engineering, IT, web development, and other academic purposes. All these factors have together made JAVA a very useful programming language. Let us now have a look at the best Java training camps present in the Silicon Valley of India i.e.the famous city of Bangalore. Let's go through some of the best Java training providers in Bangalore:
List of Best Java Training Institutes in Bangalore :
MYTECTRA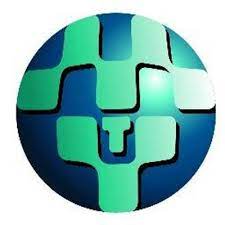 Mytectra is a global learning solutions company that is very famous for providing A-grade Java training, is doing extremely well in the education sector. It really aims to help people and organizations prosper enough in order to gain long-lasting benefits. The company is basically rooted in Bangalore and operates there.
This training institute offers many courses for the students to enroll and gain knowledge. The education listed by this institute is all the three of beginner, intermediate and advanced. The various education subjects listed in Mytectra's subject list are Accounting, Finance and Banking, Business Management, Engineering, Graphic Design, IT, Soft Skills, and Teaching. 
Other than giving the best Java trainings, the institute also aims to fill its list categories with the best courses which would be highly beneficial in today's work sphere. The courses mentioned in its list categories are JAVA/ IT/ GST/ Graphic Design/ Digital and Social media/ Web Design/ Adobe/ App Development/ Animation/ Audio Production/ SAP/ Programming/ Microsoft Database/ Microsoft Certified/ Mobile Development/ CCNA/ J2EE etc.
The institute also has placement options available for its students. It has a cafeteria in its premises additionally, so you can have food if you want to have it in the campus. All these facilities together makes this institute one of the top 10 java training institutes in Bangalore.
GIT IT Academy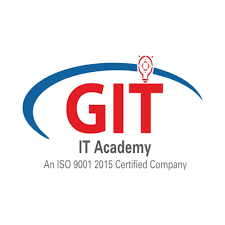 The GIT IT Academy is an ISO 9001:2008 certified education provider that is located at the BTM Layout, Bangalore. It is one of the largest and the most famous computer and software training institutes in India that offers all the types and categories of IT and software training including Java, Cisco, MS Office, and other categories which would indeed be required by any IT and Software stream personnel. 
This institute offers a variety of courses including CISCO Training, CompTIA training, EC COUNCIL Training, ITIL Training, Prince2 Training, Microsoft Training and Red Hat Training. GIT IT Academy is a very reputed Java training institutes which is also an authorized training provider for Cisco, CompTIA, EC Council, ITIL, Citrix, Netapp.
GIT is rather more regarded for its quality education and the various teaching styles it adapts to teach its students. All of these efforts taken by the GIT IT Academy makes it one of the top 10 JAVA training institutes in Bangalore.
UTTARA INFOSOLUTIONS – BEST JAVA TRAINING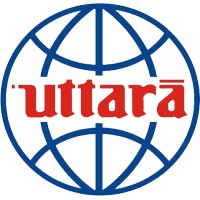 Uttara infosolutions, the Best Java Training as the name suggests is one of the best java training institutes in the city of Bangalore. it ensures quality and conceptual learning of the java programming language from the basics to the advanced level with solid expertise. The institute believes in grooming the students and making their fundamentals and basics strong so that they can have detailed and conceptual Java programming skills.
The company offers brilliant and detailed skills in JAVA / IT and J2EE. The institute is also famous for providing the best of study materials that helps in the course of learning. All these together makes Uttara one of the Best Java training institutes in Bangalore.
FELIGHT INSTITUTE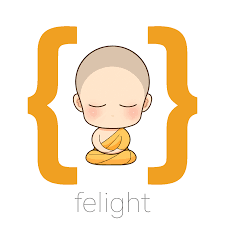 Felight institute is one of the premier java institutes in Bangalore. This institute offers a 100% job assured java course. The institute not only aims to teach their student the best of java courses but also wants them to be placed in good companies.
The institute has a well-planned laid out syllabus that helps the students go step by step and attain the knowledge. The courses offered by the institute are Java Foundation, Android, Testing, Database, Build and Release management and Testing. All these facilities offered by the institute makes in one of the top 10 in Bangalore.
ARADHYA'S BRILLIANCE CENTER (ABC) FOR TECHNOLOGY TRAINING
Aradhya's Brilliance Center is an ISO 9001: 2001 and ISO 29990:2010 certified organization and a proud NASSCOM member, which aims providing the best of technical skills to its students. This institute also is special in itself as it is the first institute in Asia and the 40th in the world to get an ISO 29990:2010 certificate. 
ABC is deemed to impart quality technical skills to its students. It has one of the best instructors to make your Java learning experience great. Also, the institute offers many more courses like SOL, J2JEE, Web technologies, Automation Testing, Logical Reasoning, Core Java, and Soft Skills etc. All these milestones achieved and offered by the institute makes it the top java training institutes in Bangalore.
TIB ACADEMY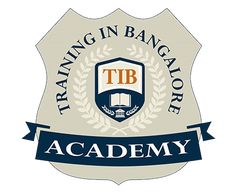 TIB Academy is another very famous name when it comes to technical training in Bangalore. It is one of the best Java training as well as iOS app development institutes in Bangalore. The institute is located in Marathahalli and offers corporate training and online classes on various courses like Java, iOS app development, digital marketing, Mobile development, Oracle, J2JEE, PHP training, AWS training, Microsoft Excel, python programming, Salesforce, etc. 
LARA TECHNOLOGIES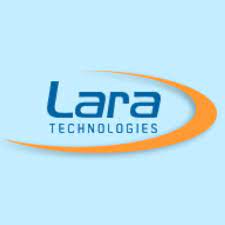 Lara technologies is another ranted name when it comes to Java training providers. It is one of the most reputed institutes in the race of java training and is located in the BTM Layout, Bangalore. The institute was started in the year 2005 which has now become a giant and is working with many reputed and famous MNC's like Wipro, IBM, and GE. 
The courses offered by this institute are JAVA, J2JEE, ANDROID DEVELOPMENT, PHP, HTML5, CSS3 & ORACLE. Along with providing the best technical courses the company also provides placement facilities to its students that is a cherry on the cake and all of these hands-up points make the institute one of the top 10 institutes in Bangalore.
KRN INFORMATIX – SOFTWARE TESTING TRAINING INSTITUTE

KRN Informatix is another cap holder in the field of IT education. The institute is located in Marathahalli, Bangalore, and aims at providing the companies with quality and highly skilled best human resources. The institute aims to provide the best quality software training laden with live projects to give both practical and theoretical learning experiences to its students. It is also an apex institute when it comes to providing Java training.
The institute provides many significant learning courses and offers total learning solutions to individuals, corporations, and the government as a whole. All these together make the institute top 10 Java learning institutes in Bangalore.
PALLE TECHNOLOGIES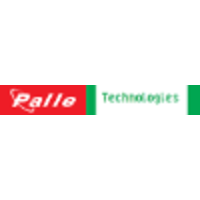 Palle Technologies is an ISO 9001:2015 certified training institute, which is also a proud Nasscom member. It is located in Bangalore and is one of the best when it comes to providing the best quality JAVA training. The company is not only top in providing the best sort of training but is also number one in providing placements. It is equally famous for providing the best quality placements in dot net, Java, Python, UI development, flutter, and angular. 
You can choose for the mode of teaching as per your wish with this institute. Palle technologies provides both classroom and digital mode classes for the students to follow. The institute has tied up with 5000+ companies and hence has successfully placed its students in the best of them. There are 35k + children trained and placed from this institute. All of these factors together makes the institute one of the top 10 institutes in java training.
5 SQUARE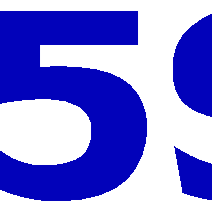 5 Square provides embedded systems course and data science training institute in Bangalore. The institute has a great experience in providing the best quality knowledge and trainings in embedded systems, python, C, C++, IOT, SQL, JavaScript, Machine learning, java, j2ee, django, tableau, embedded C etc. The institute is extremely reputed for providing the best and the post in depth training in the Java learning at its place. Not only Java trainings but the other technical trainings are also provided in the best of manner in here. All these factors together makes the institute one in the top 10 java training institutes in Bangalore.
So, these were a few top Java learning institutes in Bangalore. If you are a student yourself willing to learn Java you can undoubtedly enroll in one of these institutes without any hesitation. I hope our readers like the article.
Till then stay safe and wear your masks.!