This post was most recently updated on September 13th, 2019
When and how did Josh Talks start?
Josh Talks was founded in Jan 2015 by two twenty-year-olds – Mr Shobhit Banga and Ms Supriya Paul.
While in college, on April 6, 2014, Supriya and Shobhit organized an event at the Air Force Auditorium in Dhaula Kuan, Delhi. The event showcased 12 speakers from various backgrounds and around 300 people showed up at the event. The unique thing being, that the content was focused around life stories of the speakers than abstract monologue. It was so well received that the attendees kept reaching out to them for months, enquiring about the next event. Which eventually led to a few more college events?
In Dec 2014, the team organized a large conference at SRCC with speakers like Bollywood actor – Boman Irani, Goonj founder – Anshu Gupta, the first female amputee in the world to climb Mount Everest – Arunima Sinha and several others. Addressing an audience of 6000 people. This was a huge success and again a lot of people reached out post event to thank them and seeking details of the next event. Looking at the success of the events of 2014, in Jan 2015, the team launched Josh Talks officially.
How did the idea of Josh Talks come up? What was the inspiration moment?
Supriya met Shobhit in a birthday party and happened to talk about the lack of motivational role models for youths. They discussed their frustration over the fact that why is it so that the youth of the country does not know what they want, and how could they shake things up to create a change in this mindset.
What followed was a series of brainstorming sessions until they finally decided to create a platform that showcases the stories of people who did not let their situations define them and followed their passion to achieve success. They felt that by sharing these life stories they would be able to spark change in people from different walks of life. Thus, began the journey of Josh Talks with a small event in Delhi.
Brief about organization and founding members
Josh Talks is an impact platform that works towards unleashing the true potential of the youth of the county. For them to be able to go from where they are to where they want to be. And they do this by way of motivational video content around life stories, imparting career mentorship and building skills through on-ground training workshops. The online video content covers life stories of achievers in various fields like, sports, entrepreneurship, social activism, public policy and performing arts. Till date, it has curated
1080+ talks in 9 vernacular languages for a subscriber base of 3.3 million subscribers garnering 30 million monthly views.
As for the founders, Ms Supriya Paul grew up in Gurgaon and always focused on her academics. After class 10th, with the purpose to cure cancer, she decided to become a doctor. She took up science, but within 2 months she realized that it was not her cup of tea. As another option, she decided to become an engineer. But given the pressure at the coaching classes, she decided to drop that too. Then she somehow convinced her parents that now she wanted to move from science to commerce stream. Post which she joined Sri Venkateshwara College to pursue B. Com.
As she had already dropped the option of becoming a doctor or an engineer, the third possible option left for her was CA. But that didn't feel like her calling. Even though her father was a reputed CA and this decision of hers disappointed him a lot. What followed was a low phase in Supriya's life where she stuck upon the realization that how people of her age succumbed to choices forced on them by others.

Unlike Supriya, MrShobhit Banga grew up in Mandi, a small town in Himachal Pradesh. Given his interest in cycling, at the age of 15, he left conventional schooling and moved to Bengaluru to pursue it further and become a world-class cyclist. For which he had to even stay at the servant quarter of a government official. But nonetheless, by the time he was 16, he became the youngest person to qualify for
Paris-Brest-Paris, one of the most prestigious cycling events in the world. And even went on to become the youngest member of India's first professional cycling team.
But in 2013, due to family problems, he moved to Delhi and joined the GD Goenka World Institute for pursuing a bachelor's degree. Being used to working 10-15 hours a day and building a life of dreams and achievements, he was shocked to see his peers wasting away their time in hopeless and directionless pursuits. And that was the scenario in most of the colleges around the region. Which made him realize that something needed to be done so as to provide direction and guide these students towards utilizing their potential in a positive way.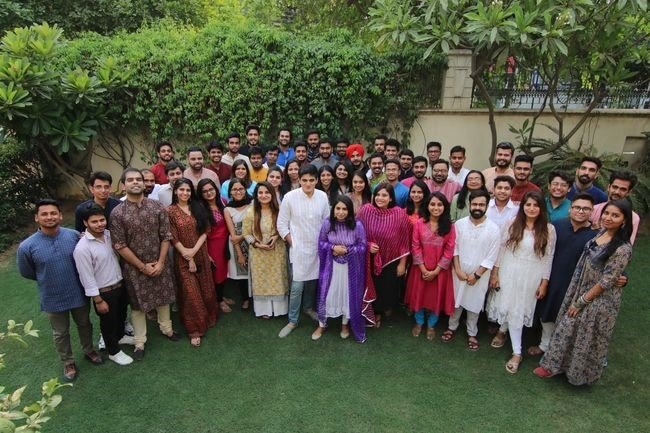 About funding, plans on growth
Josh Talks has been funded and mentored by Dr Ritesh Malik- Innov8, Girish Mathrubootham- FreshDesk, Rohit Chanana- Strategy and Finance Head at Hero, Pankaj Kankar- CTO lenskart, Apurva Chamaria- Head of Corp. Marketing at HCL and Ankur Warikoo– Nearbuy.
Challenges and Opportunities/ Marketing Strategies
The biggest challenge was to have people to believe in the Idea. Since no one would take the venture seriously and most of them thought of it as a mere hobby. It's only posted the first conference when speakers like Anurag Kashyap come upon or platform did the people take things seriously and started talking about the venture as something meaningful.
Funding the venture was another big challenge. And if no one believes in your idea, why would they pay you for it. It came to a point where Shobhit had to sell his beloved bicycle to keep the show running. But persistence is something that kept the Josh alive.
As for the opportunities, there was a huge potential in vernacular content since the day Hindi channel was launched. This eventually led to adding more vernacular channels namely, Hindi, Gujarati, Punjabi, Bengali, Tamil, Telugu, Marathi, and Malayalam.
Along with the recent one about the job and career guidance gap, which led to developing Josh Kosh.
Marketing has primarily been through word-of-mouth without investing much in it. Since the main focus was on producing quality content and that is what got Josh noticed eventually. The attendees and speakers vouch for the brand and refer it to others. Also, the social media reach garnered during the journey along with the awards and recognition (Forbes 30 Under 30, Presidents National Media Award and many more) have expanded the reach extensively.
Future plans and funding
Josh Talks is working on varied skill-building modules for professionals and small business owners, under the newest entity Josh Kosh- https://www.joshtalks.com/joshkosh/ . The content would be in both written and video format. And would cover the requirements, paperwork and cost among other aspects of a job and business, extensively. For the viewer to have a one-stop option for all career and business-related queries.
Also, the English learning course through Whatsapp ( http://english.joshtalks.org/ ) was recently launched and would be expanded to other domains and languages provided the response it gets. Which, up until now has been great.Along with having launched an interview series named Josh Dialogues, in which varied people from the entertainment industry as well as the corporate world are being covered. EXCLUSIVE: Founder's advice to budding entrepreneurs
Quotes from the founders
Don't rush for funding without even having developed the product fully. When it comes to choosing people, choose the one who believes in your vision and not the ones with fancy degrees. Since in times of stress only the believers would stay whereas the other ones will find better avenues.
Do not start something with someone whom you believe is your friend and will see it through the end. Rather begin with someone whom you can rely on and who understands you better than a friend.
Dropping out has become cool these days. So much so that it is believed that you cannot be an entrepreneur if you do not drop-out. I'd say proper education is just as important as anything else. And if you feel you are or the wrong path in terms of education, you can always switch paths instead of completely shutting it off.
Provide some statistics like revenues or clients acquisition etc
9 vernacular YouTube Channels
3.3 million subscribers
1080+ Talks done
20 M monthly views
300+ offline events
150000+ Event attendees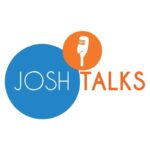 Your website / apps / and contact details