Image Credit/Source: Left to Right ( Iksha Singh, Anupriy Singh, Adnan Ali )
JugaadExpert.com is a Startup working towards making India more Digital & Efficient. Founded by Anupriy Singh, an engineering student & entrepreneur with the aim to provide on stop Solution for all the daily needs of the people and generating employment for the passionate and talented workers related to various fields. Through its website app & calling facility it offers for services like home tutors, technicians for repairing computers or electrical appliances, pest control, packers and movers, legal experts, accountants, and home delivery of essential goods like food items, grocery etc. As the name suggests (Jugaad- Hindi word meaning Simple & Easy solution to real life problems) it provides Jugaad to all the daily needs of the people.
The scope for Indian home maintenance services is largely unexplored and the demand is skyrocketing.  Consumer & Retail Analysts highlight the following three market drivers that are contributing to the growth of the Indian
online
on-demand home services market:
–
Consumer convenience and accessibility on-the-go to home services needs.
-Increasing smartphone penetration and growing m-commerce platform.
-Increasing urbanization and busier lifestyles with growing traffic woes.
 Image Credit/Source :  Mr. Anupriy Singh (Founder:  JugaadExpert)
Only a few months of it's starting this
startup company
has connected over hundreds of workers and won 2nd price in Business Plan Competition held at Indian Institute of Information Technology, Allahabad. Amongst the startups from some of the most reputed institutes of India, like IIM Ahmedabad, MIT Calcutta, Bits Pilani, IIT Kanpur, IIT Kharagpur, IIM Kozhikode, IIT Gwalior etc, have taken part.
JugaadExpert.Com
has also been recognized as one of the top startups in UP Investors Summit, one of the Biggest Investors Summit of 2018 in India held at Lucknow, India. The event was inaugurated by the Hon'ble Prime Minister of India Mr. Narendra Modi.
Headquartered in ALLAHABAD, India, the startup is solving some actual real-life problems of people in a very efficient way, currently in two cities Allahabad and Lucknow & getting thousands of registrations of professionals from different places of the country.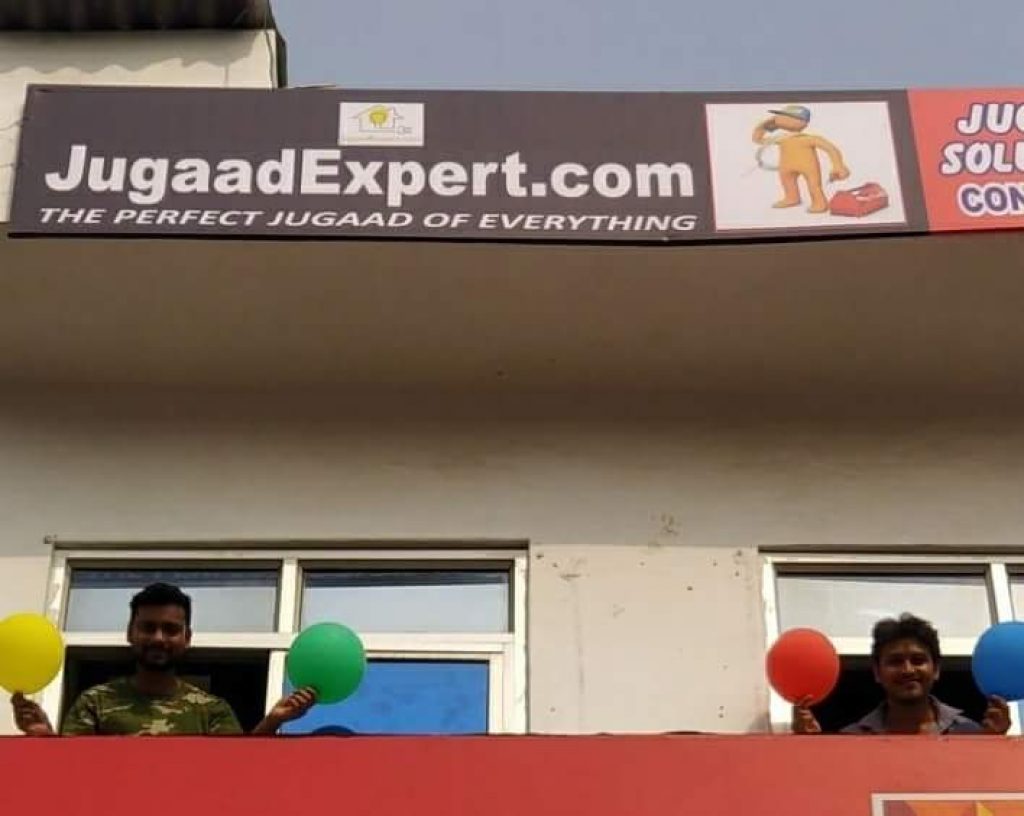 "I lived with my brother and was responsible for most of the household works, and finding professionals was never an easy job for me. 
Most of them cannot be trusted and are never on time, they try to charge money by unethical means. Then I realized that it is one of the major problems of every individual. And that gave me an idea to start JugaadExpert.com It gives me immense pleasure to see that this has actually made the life of people easier and we are contributing towards making our country more digital and efficient. And We are planning to launch all services to many other cities in the country", Says Anupriy Singh Founder of JugaadExpert.
On the question of why the company has not received any investment yet, Anupriy Singh said, "The equity demanded by the Investors were very large as per our considerations. We are not planning to sell the company but want to solve some real-life problems of the people of our region & want to work towards making our India more digital & efficient. We are planning for the future."
Talking about his website's name 'JugaadExpert' he said he opted for this term because he wanted to come up with a low-cost and intelligent solution for the daily requirements of the people.