Humour is something that enlightens the mood of any human and makes everyone come into a happy mood. Kenny Sebastian surely has been the only wanted man when it comes to superb comedy. If one has to compile a list of India's wittiest comedians, this 29-year-old guy would definitely make the cut. Since time, he has been contributing immensely to the future of the Indian comedy scene. Kenny is a musician, stand-up comedian, and filmmaker. With the help of his talent, he strongly desires to transform the face of entertainment in India.
Moving towards this initiative, he has collaborated with numerous popular comedians in the industry like Phil Nicol, Kanan Gill, Kannez Surka, Scott Capurro and Vir Das. He performs his shows in English, with a tad bit of Hindi thrown in here and there. The path that Kenny took was never easy and he has worked really hard to be where he is now. Till now he practices his joke 50 times before presenting it to the audience. He expresses that his biggest fear is that the audience will someday stop laughing at his jokes. But this doesn't stop him.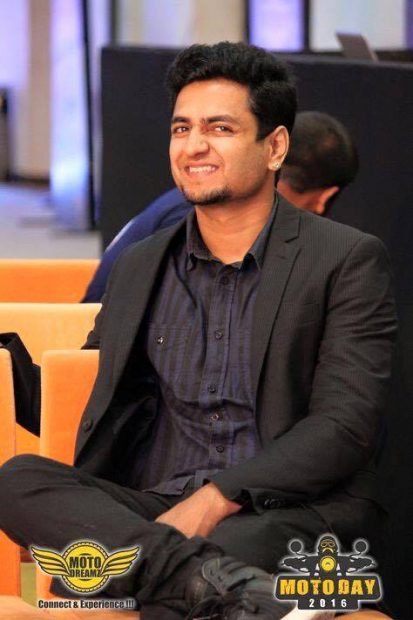 Personal details
He was born and brought up in a Malayali family right from 1991. His father worked as an Indian Navy officer, which gave him the opportunity to travel in India quite frequently, eventually at the end settling in Bangalore. He once mentioned in an interview that he converses in Malayalam with his mother and in English with this father. He has achieved a Bachelor's degree in Visual Arts and also pursued painting at 'Chitrakala Parishath' for nearly four years.
Initial start
Since the age of 15, Kenny was fascinated by the idea of film-making and thus accomplished a Bachelor's degree in Visual Arts right after school. Initially, in class 11th he began working with the help of his friend's camera which deepened his love for doing films. Finally, in 2008, he began his first YouTube channel titled Kenny Sebastian where he uploaded his first video 9 hours to live. He slowly achieved potential followers by uploading parodies and popular cover songs. He also has his own production house called "SuperHuman Studioz".
In 2014, he wrote and directed a season of "The Living Room" which is India's first sketch comedy TV show. By 2017, he gained more than 500K followers and 40+ million views on his videos. At the age of 19, he performed his first stage show which helped him to gather more and more followers with time and experience. He kept participating in stand-ups shows like for instance, he participated in a stand-up comedy competition organized at the IIT fest in Mumbai and successfully won it. Since then he has performed for well-known comedy clubs like "The Comedy Store" and "The Canvas Laugh Club".
He gained immense popularity by singing songs from tweets and also began a campaign titled #KennySing4Me on Twitter. By the age of 23 years, he already had produced 12 short films and 2 feature films. That is something which is definitely to inspire anyone working towards making a marking in the Indian comedy market.
| | |
| --- | --- |
| Name | Kenneth Mathew Sebastian |
| Nickname | Kenny |
| Vocation | Musician, Stand-up Comedian and Filmmaker |
| Height | 5'8'' |
| Weight | 68 Kgs |
| Hair color | Black |
| Eye color | Black |
| Debut | 9 Hours to Live (YouTube) |
| Date of Birth | 31st December 1990 |
| Age | 28 |
| Sun sign | Capricorn |
| Birthplace | Kerala, India |
| Hometown | Bangalore, Karnataka, India |
| School | Kendriya Vidyalaya NAL, Bangalore |
| College | Chitrakala Parishath, Karnataka |
| Educational Qualification | Bachelor in Visual Arts |
| Religion | Christianity |
| Hobbies | Travelling, dancing, reading, music production, playing basketball, performing arts, painting, photography and performing live music. |
| Favourite superhero | Batman |
| Favourite beverage | Tea |
| Favourite book | The 7 Habits of Highly Effective People by Stephen R. Covey. |
| Favourite film | Batman Series |
| Favourite singer | John Mayer |
| Favourite stand-up comedians | Dave Chapelle, Jerry Seinfield and Louis Ck |
| Relationship status | Unknown |
| YouTube subscribers | 1.87M subscribers |
His love for music
Kenny never took any kind of formal training in the field of music but because of his impromptu music shows he has now turned into a professional vocalist and guitarist. Through the means of his YouTube channel, he has often uploaded numerous popular Bollywood track covers. He also commonly performs on his guitar in the midst of his comedy performances to add some musical humor. He once also released a self-produced acoustical blues album titled 'Balance'.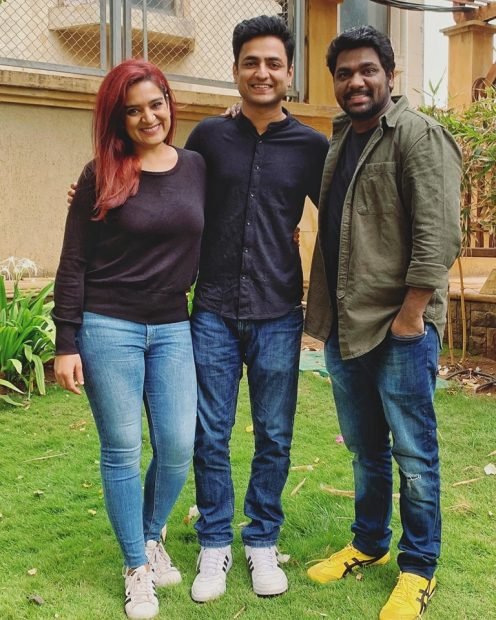 The traveler bug
Kenny has mentioned in his interviews about his passion for traveling all over the world. he has performed shows in Singapore, United States, Dubai, Abu Dhabi and London. He has uploaded some of his travel vlogs also on his YouTube channel.
The improvisers and chai time with Kenny
Kenny is an essential member of the group called "The Improvisers", along with Abish Mattew, Kanan Gill and Kaneez Surka. It is India's finest rated comedy squad and has performed all over India and in other countries as well. In the year of 2016, he began a monthly live Vlog called "Chai time with Kenny Sebastian" where he networked with the audience on subjects related to day to day life, over a cup of tea, while also adding his witty takes on the discussed issues.
Currently, Kenny has been working hard on the second season of a Satirical Web Series called 'Star Boyz', along with comedians like Mani Prasad and Naveen Richard. Along with this he is also working on the second season of 'Chai Time with Kenny Sebastian'. He is also a judge for Comicstaan.
Works
| | | |
| --- | --- | --- |
| Year | Platform | Name |
| 2014 | YouTube | Journey to the center of my brain |
| 2015 | YouTube | Insides Out |
| 2015 | Actor | Star Boyz |
| 2016 | YouTube | A door through a window |
| 2016 | YouTube (along with Abish Matthew) | Breezer Vivid |
| 2017-18 | YouTube | Son of Abish |
| 2017-Present | YouTube | Chai Time with Kenny |
| 2017 | Amazon Video | Don't make that face by Naveen Richard |
| 2017 | Amazon Video | Don't be that guy |
| 2018 | Amazon Video | Die Trying |
| 2018 | Amazon Video | The Improvisers: Something from Nothing |
| 2018 | Amazon Video | Comicstaan |
| 2019 | Amazon Video | Sketchy Behaviour |
| 2019 | Amazon Video | Comicstaan: Season 2 |
In Bangalore, he is actively involved with Bangalore's first and only comedy group "The Polished Bottoms" which includes India's Best Comedians such as Sundeep Rao, Sanjay Manaktala and Praveen Kumar to name a few and perhaps the best comedy group in this dystopian world. He is also a part of "The Improv" Group produced by Centerstage while also being actively involved in Theater, Music and Designing.
If you're impressed by his hard work and dedication then it is best to connect with him right away through the means of his numerous social media handles: