This post was most recently updated on December 4th, 2020
When and how did you start?
"All this started during one of our smoke break conversations 10 months ago, what began as a passing cloud idea ended up becoming the most passionate and close to our heart idea of our lives.
After our first discussion we soon realized how keen and interested we were not only in this idea but in also developing this product at the earliest., we spent close to 6 months in finalizing the product and fine tuning our SaaS dashboard", Says Mr. Goverdhan M D – Co-Founder & CEO kloudboxx. 
How did you come up with the idea? Your inspiration moment
Just the fact that how glued we were to our mobile data/WiFi all the time and saw the same scene everywhere we went, it was a moment of realization saying this is it – this what we need to tap and provide to the world.
Data has always interested me…it's like air – everything is a data and it is everywhere. What do we do to tap it and how do we make the most of it?
Back and forth conversations on this led to our brainchild KLOUDBOXX the most inspirational moment of our lives – while trying to shape it up we realized how our near and dear ones were loving the concept and encouraging us with their questions and tips.
Brief about the organization and founding members
About Us: Our mission
Kloudboxx was developed to make life easier, more enjoyable and profitable for both customers and entrepreneurs. Our mission is to help you take advantage of the unbelievable potential of WiFi and data.
Free internet is becoming a norm. Visitors expect free WiFi access in public places. Businesses are looking for new ways how to monetize their free WiFi. In KLOUDBOXX we have a solution. We use sophisticated technologies such as real-time-bidding and social media for advanced Ad targeting and the highest yield. We enable a business to further engage with customers and get user analytics. In two years there will be doubled growth in free hotspots worldwide. We are going to be the market leader of this wave.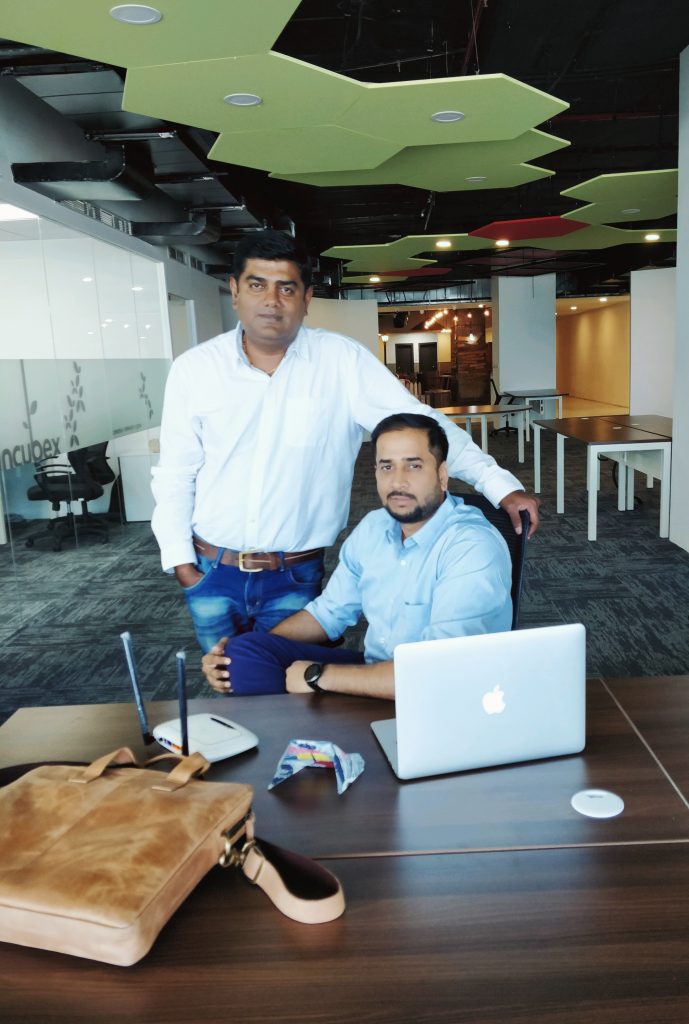 Image Credit/ Source: Kloudboxx 

Goverdhan M D – Co-Founder & CEO




Srinivas Jayaram - Co-Founder & COO
How does Kloudboxx work?
We work broad spectrum of Industries like The food and beverage lounges, such as bars & restaurants, Airports, Malls, Retail Stores, Hospitals, Stadiums etc… plug in Our device to their WiFi devices, which beams out the WiFi. While the hardware of the device is outsourced with our custom software. This box is installed at the outlet with a onetime refundable cost of Rs.3000 for each action point.
Through the plugging, a layer of service is installed on the access points of these WiFi devices. This essentially routes to the login page where the customer has to input his or her details for logging into the free network. (Connect your guest data with 1,000+ 3rd party platforms) After registration, the customer is mandated to watch a few seconds of advertisement, which is just one of the revenue making streams for Kloudboxx. However, the customer is automatically logged in the second time they come near the WiFi-enabled zone.
Vidoe Credit/ Source: Kloudboxx
About funding, plans for growth
Initially Bootstrapped, now recently raised an undisclosed amount through seed funding
We present a SaaS-based business model, where we charge businesses on a subscription basis.
Starting from Rs 899, the subscriptions go all the way to Rs 2,499 per month, based on the number of footfalls the outlet sees during that time. The higher plan also has options for targeted marketing, Location Analytics, Custom Analytic report, Automation Engine, Branded Splash pages, Presence Analytics and many more features.
The second business model for the firm is the 15 to 30-second advertisement space, which is shared between Kloudboxx and the other businesses. This means that the lounges can use the space allotted to them when required for marketing a certain event or promo.
Challenges and Opportunities/ Marketing Strategies
Opportunities: What we do as a company and what is our USP
WiFi allows marketing and advertising companies to better understand their customers, their needs, and their behavior. Thanks to Kloudboxx WiFi marketing, you can run real-time direct marketing campaigns, loyalty marketing campaigns and you can build a positive word of mouth (offline, online, on social media) around your brand.
Also, you can nurture your leads and fidelize them effectively, by sending the appropriate content and marketing messages while they're in the right stage of the customer's journey. Kloudboxx helps you generating more online and offline conversions thanks to its built-in advertising system, which allows you to show time-based banners or videos on your responsive and customizable splash page. Also, you can add ads with random or time-based rotation. This built-in feature allows your clients to track results of their ads, i.e. number of views, minutes watched on video ads, results of an image ad, etc.
While most advertising platforms work with a pay-per-impression, pay-per-click model, or a pay-per-action model, impressions on Kloudboxx's advertising tool are totally free. This allows marketing professionals to build a network composed of multiple of access points, providing WiFi and showing targeted advertisements, with no additional costs for impressions, clicks or actions.
The Kloudboxx Dashboard helps marketing agencies analyze their public WiFi hotspot data and analyze them in relation with their customers' KPIs (e.g. in-store presence data, revenue, number of sales receipts, shopper patterns and telesales performances). The Dashboard shows aggregated and per-user data, i.e. gender, age, location. Also, it allows you to make queries, filter and export data to an external marketing tool you already use.
Furthermore, Kloudboxx features the "Push Notifications" API, that allows you to configure Kloudboxx in order for it to send the complete list of clients logging into a network to any third party system.
Thanks to Kloudboxx Cloud Management, network administrators can share hotspot statistics with their customers while having full control of the network and access points.
Future plans and funding
Public guest WiFi access gives marketing agencies the unique opportunity to boost, in short time, the number users in their clients' database. Lead generation is extremely quick: the more visitors the location has, the faster and cheaper WiFi lead generation is.
Marketing experts and consultants can also use WiFi marketing to boost the number of opted-in emails for newsletters or to get more phone numbers for sales calls (phone numbers can be verified through an SMS token).
In crowded venues like shopping malls or during events, public WiFi is the best way to quickly generate hundreds of contacts for a client company and increase the awareness around their brand
Apart from the current space, we want to be wherever the WiFi exists, Our Aim – We want to the defacto gateway between the Internet and millions of users.
A quote from the founder on the journey, or dealing with the challenge, or any inspiring moment.
"If you want to grow, find a good opportunity. Today, if you want to be a great company, think about what social problem you could solve."
Jack Ma
EXCLUSIVE: Founder's advice to budding entrepreneurs
" I follow what Jack Ma has to say and I am very optimistic You should be optimistic. Always optimistic. A great entrepreneur is optimistic about the future. And you have to ask what problem you can solve, and how you solve it is different from the others, and Ask yourself why you can do better than everyone else trying the same thing", Says Mr. Goverdhan M D. 
Provide some statistics like revenues or clients acquisitions etc.
We started with 3 Pubs/Restaurants as a prototype (took 3 months to fine tune our dashboard) and seen close to 36% increase in the footfall, from the positive leads we have now, we are targeting around 100 outlets in the coming months which includes Pubs, restaurants, hospitals and retails stores.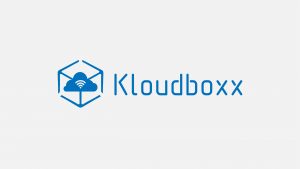 Your website / apps / and contact details