" Research and Analytics(R&A) industry have witnessed a speedy growth in India over the past few years. Numerous start-ups and SMEs have been established across the country. This enormous growth of this industry has created huge job opportunity for young and talented people and has even contributed towards the country's economic situation tremendously. To succeed in this field, one needs strong business acumen, statistical knowledge, quantitative ability, data science and management expertise backed by core business exposure".
Founders of Market Quotient, a Kolkata based research and analytics firm, Mr. Tanay Roy and Mr. Sharique Nisar had all these experts in their kitty, except the knowledge of running a business. Hailing from typical middle-class families, where everyone around you works in government or public sectors, Mr. Nisar and Mr. Royhad dared to dream big.
Mr. Roy, CFA & MBA (Finance) from Calcutta University and Mr. Nisar, an MS in Econometrics and Finance from the same university, met each other in an office while working in a big MNC, where both of them were employed. But destiny had some other plans for them. Once, while discussing future plans, the two discovered that both of them nurture similar goals, to become entrepreneurs! eventually in the year 2012, while Market Quotient was born without any prior business experience, the duo became business partners and their journey towards entrepreneurship began.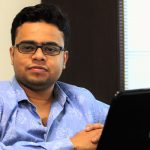 Image Credit/Source : Mr. Sharique Nisar ( Co-Founder : Market Quotient)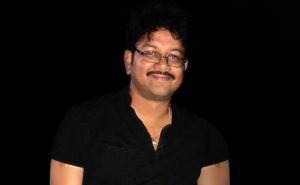 Image Credit/ Source: Mr. Tanay Roy (Co-Founder: Market Quotient)
"It was a tough choice for both of us to be an entrepreneur at a young age as we had no financial backups or prior experience. But we were determined and took the challenge. There weren't many companies in Kolkata at that time in this field and we took this opportunity and embark towards the new route of our life. The journey was a rollercoaster ride but we thoroughly enjoyed every bit of it," said Mr. Nisar, co-founder of the company.
Although, Market Quotient was built in early 2012, but came into operation only from early 2013. Since then, the company has grown leaps and bounds and has expanded its footprints globally by serving clients from varied geographical locations. The client base of this company is major across North America, Europe and Oceania among which few are even Fortune 1000 companies ranging from primary & secondary data collection to providing business intelligence support services to assisting clients in managing data management process, analytics &modelling across the continuum of industry verticals, the company delivers out-of-the-box services. BFSI, Healthcare, Retail, Food and beverages, automobile are some major sectors, where the company is working on.
By providing custom solutions, handling end to end, cross-functional processes and providing value-added insights from leveraged learning, the company has made a name for itself in the rich domain of information industry and have helped several clients' lead transformational changes. Market Quotient has received no external funding yet. The company is managed solely by internal resources.
The company also boasts of being awarded amongst the 10 Most Promising Market Research Companies in 2015 by Silicon India Magazine and featured in "STARTUPRENEUR" by Indian Chamber of Commerce in 2017. Recently, the company was nominated for 5000 Best MSME Award 2018.
With the innovation of advanced technology development, market Quotient has also become more tech-savvy. Today, you can't deny the importance of technology in our lives. Wherever you focus, you will find technology making our life easy. We have also started leveraging technology in our business process by inculcating Process Automation, Artificial Intelligence, Machine Learning, Big Data, Web Scrapping, Chatbots and others to provide more accurate and cost-effective solutions to our clients," said Mr. Roy, co-founder of the company.
under its parent trade name Market Quotient, the company currently holds and manage brands like DataCusp.com, iSolarWorld.com, B2BLeadsData.com and many others. In the near future, the company is expecting to expand its business focussing on some exciting technology-oriented venture. In fact, the development of few unique products are already under process and should be made public during the latter half of 2018.
While giving tips to young entrepreneurs in the country, both the co-founders say, "No matter where you are forming, never stop dreaming and do your best to chase that dream, Only then you will be able to make your dream a reality. This is the ultimate success mantra".

Website: http://www.marketquotient.com