Komal Narang a beauty, fashion and lifestyle blogger and the voice behind youtube channel MyHappinesz m. Komal created her youtube. Channel in 2013 and her first video on youtube was titled "How to be happy". She joined Instagram on 25th May 2013 and has a strong family over there with more than 200k followers. She also another channel on youtube named "Komalvlogz" wherein she uploads her blogs. Komal wanted to share her opinion, story of life with the world and that's what motivated her to start blogging.  Scroll below to take a sneak peek into Komal Narang's life.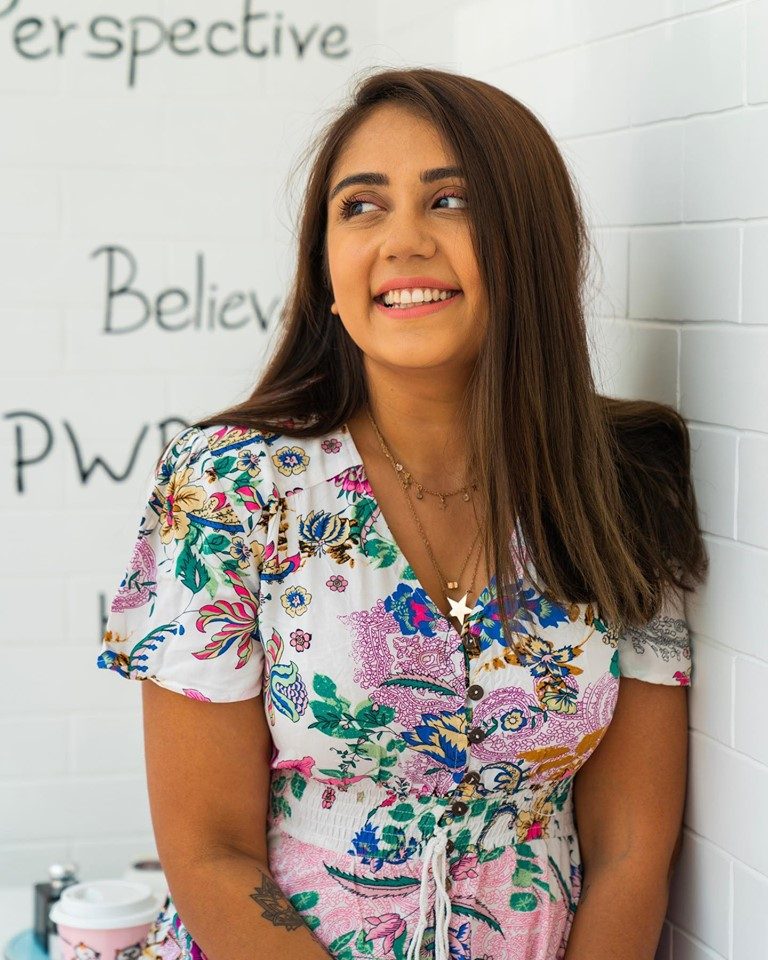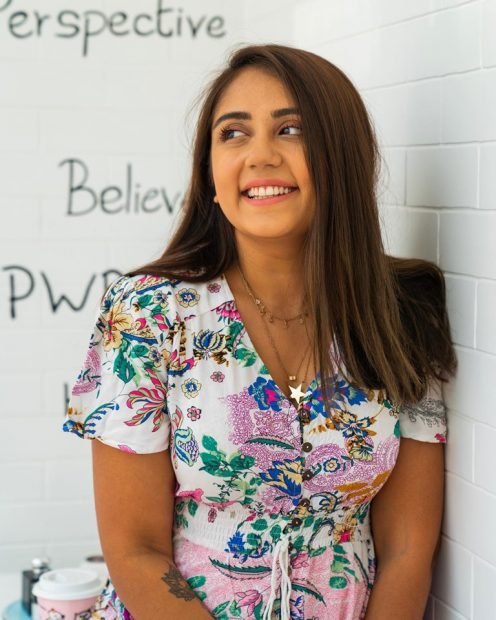 Personal Details:
| | | |
| --- | --- | --- |
| First Name | : | Komal |
| Last Name | : | Narang |
| Profession | : | YouTube Star |
| Birth Date | : | September 16, 1990 |
| Birth Place | : | India |
| Age | : | 29 years old |
| Zodiac Sign | : | Virgo |
| Lucky Numbers | : | 1, 5, 12, 13, 20 |
| Siblings | : | One brother |
| Nationality | : | Indian |
| Estimated Net Worth in 2019 | : | $1 Million – $10 Million (Approx.) |
| Income Source | : | Primary Income source YouTube Star (profession) |
| YouTube Channel Name | : | MyHappinesz and Komalvlogz |
| Debut on Instagram | : | 25-May-13 |
| Email | : | [email protected] |
| Martial status | : | Married |
| Husband's Name | : | Lucky Singh |
| Children | : | One boy named Ivaan |
| Favorite Breakfast food | : | Almond Fresh with Banana |
| Passionate about | : | Health & Fitness |
Personal Life:
Komal was born in a Hindu family on the 16th of September 1990 in India. Anything about her father, mother or siblings has not been disclosed until now. Komal is happily married to an entrepreneur Lucky Singh who is the co-founder of currency carts. The couple has a son named Ivaan whose Instagram page is handled by Komal and lucky. Komal was never good in studies, hence she always used to get fewer marks in her exams and beaten up by her father for that. Her childhood was very daunting as she describes her, she was always compared with her younger brother who was academically a bright student. Once she even had a suicidal thought, she thought of ending her life because of the torture she was facing at her home just because of studies.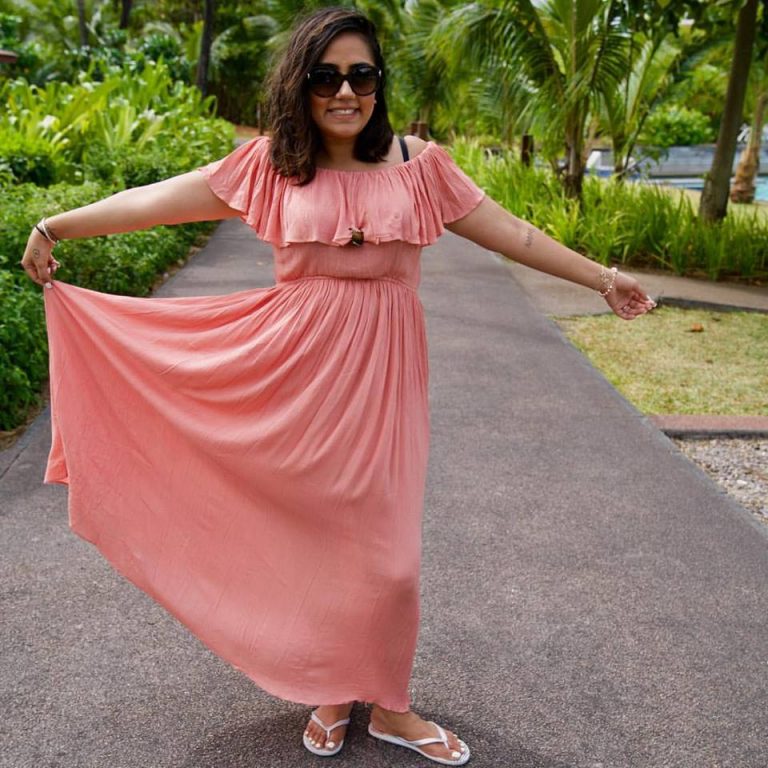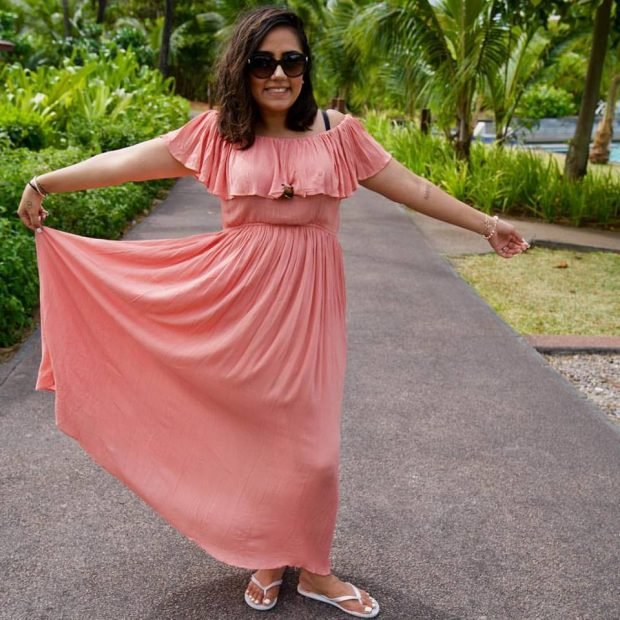 Parents have the mentality, they like the child when he/she shines through the hurdles and Komal was always cursed by her father. Her parents used to fight a lot and Komal blamed herself and her marks for that. Her parents got separated and then Komal was raised by her single mother and she is proud of that, she is proud of her single mom. Komal got her breakthrough when she decided to pursue her career in French and took a flight to Paris to study French. She had to do a part-time job to meet her daily expenses. She did babysitting, housekeeping, water plants as a part-time job. She had to live in illegal apartments and had chips as her meals. She was often thrown out of those apartments with her bags. That's the struggle which she saw in her life and has shined bright.
Komal believes that her life started when she decided to stop going to school. After her graduation when she got married she decided to upload videos on YouTube. She decided to share her journey with people and empower women. Komal believes that marriage should not be a compulsion for women in India, rather it should be an option for them. Her first video on YouTube was titled "How to be happy". Komal along with her happy family is very fond of traveling and discovering places around the world. She doesn't try to do the things perfects, she just does it her way.
Komal never thought that she would come this far by just blogging, she is very thankful and humbled by the love which she has received by her fans from all over the world. Komal says that her life changed the day she stopped feeling ashamed of herself and instead started believing in herself. She is shining bright and is surely an inspiration for women around the world.
Education:
She was never good in her academics; she didn't score well in her report cards but is an inspiration for others in the report card of life. That's how she has grown.
She was detained in class 11th and suffered a lot of humiliation then she got her breakthrough when she decided to leave school. She was good at French and she decided to learn French further when her teacher convinced Komal's mother for the same. She did a course in hotel management for three years in Paris and along with that, she studied French as well.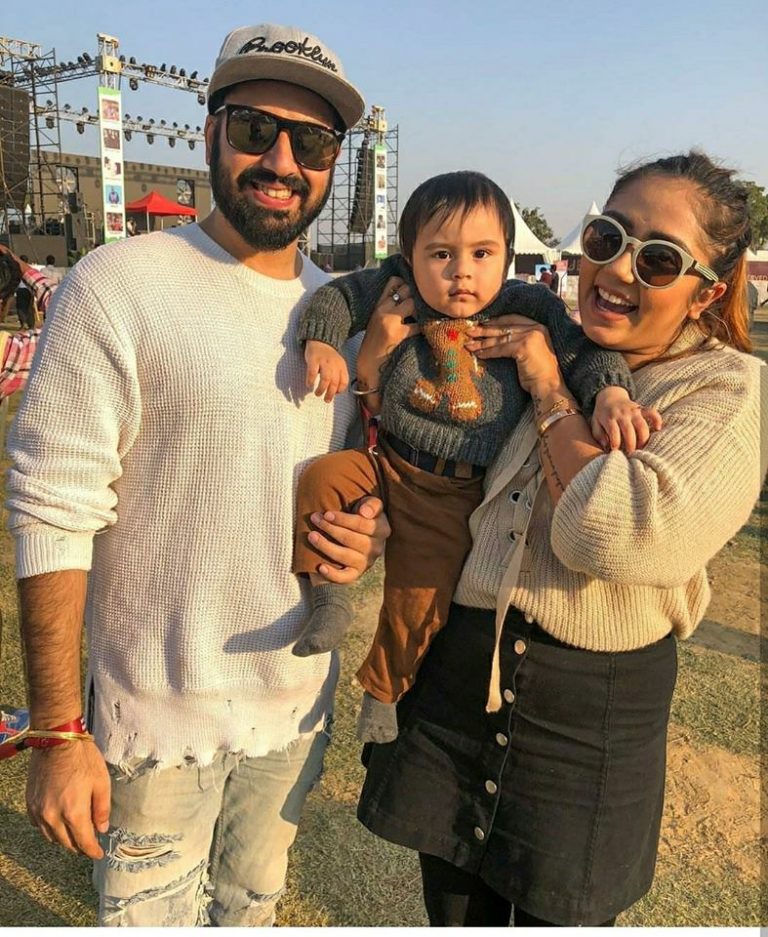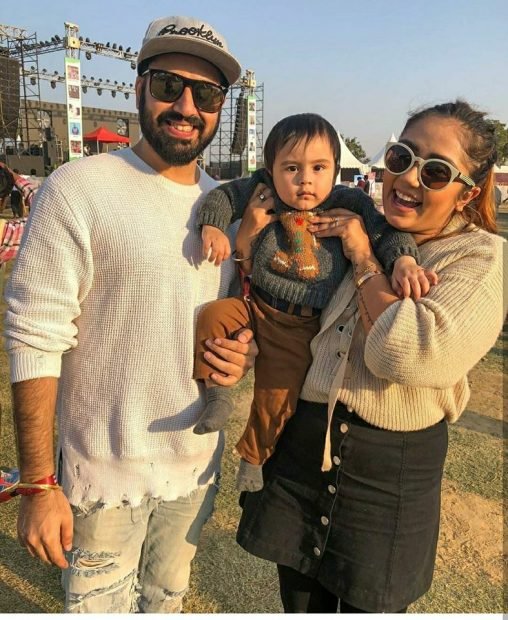 Professional life: 
Today Komal is associated with Maybelline, New York's beauty product brand. Komal's channel on YouTube "My happinesz" is a hit among her fans and she constantly uploads videos related to lifestyle, beauty tips, travel, cooking, fitness, etc. on her channel. She has more than 330k subscribers on YouTube with around 800 videos already uploaded. She uploaded her first video on her YouTube channel, 6 years back from now. She also has one more channel on YouTube named "Komalvlogz".
Komal decided to be a social media Influencer in 2013 when she started watching YouTube and the success which she has got today is like a dream come true for her.
She has a strong family on Instagram with around 217k followers and more than 3000 posts till now. She constantly keeps posting on social media about her day to day life and lets her fans to sneak peek into her little world. She's a very fun-loving person who enjoys every moment of her life. She has also appeared on TEDx talks and shared her beautiful journey with everyone.
Komal Narang has been ranked in the list of celebrity groups on TRENDINGCELEBSTODAY.COM and not only this but she is also ranked in the list who are all born on September 16.
Unknown Facts: There are a few facts that you must know about a person you are a big fan of.
Komal flunked her 11th class exams.
She was raised by her single mother after her parents got divorced.
She completed her course in hotel management from France, Paris.
She has two youtube channels "Myhappinesz" and "Komalvlogz"
Net worth: Komal Narang's net worth has gone up significantly in 2019 and as per various online sources, her net worth of this year is around $1 Million to $10 Million (approximately). Her basic source of income is her two YouTube Channels.
There is a lot more to know about this beautiful and inspirational lady, follow her social media profiles for more updates and stories from her life: