This post was most recently updated on April 27th, 2019
KREO: The success story inspired by design
Introduction
Our love for innovation and design knows no bounds. Founded in early 2013, by Darshita Thaker, KREO is a full-service design firm based out of Bangalore.
When and how did you start?
"After graduating from college, I was working with corporates and realized that there is a gap in the market in terms of synergizing the creative output. For every project, I had to coordinate with multiple agencies for execution. Some demanded coordination with vendors for execution, some required BTL activation, some required social media strategy and so on. There was a loss of time while coordinating. On the other hand, I figured that when designers work in close proximity, their creativity blossoms. I wanted to bridge this gap by bringing everything under one roof. KREO was then born in 2013 with a clear vision of design thinking and innovation whilst offering multiple design services under one umbrella", says the founder of KREO Design and Innovation Ms. Darshita Thaker.
How did you come up with the idea? Your inspiration moment.
"While I was in National Institute of Design (NID), we had multi-disciplinary projects where we had to team up with various design departments. To provide a user-centric solution, a graphic designer would have a different perspective, as compared to an experience designer, similarly, a product designer will have a different outlook than an exhibition designer. When these perspectives come together the output is unique. This inspired me and through KREO, I wanted to leverage the possibilities of design and narrate stories which were expressions of form, functionality, and aesthetics" Says The Founders Ms. Darshita Thaker. 
Brief about the organization and founding member.
KREO is a multi-disciplinary design firm with a larger-than-life portfolio. Led by Darshita Thaker, an alumna of NID, her disposition towards functional design has helped propel KREO. She brings in 15 years of experience in the retail design space, along with a deep understanding of the entire branding and design spectrum, which further facilitates its exponential growth.
"The team comprises of talent picked from India's premier design institutions, actively supported by the cream of professionals and consultants. We have onboard specialists from various design backgrounds such as Retail Experience Design, Fashion Communication, Graphics and Visual Design, Creative Copy and Content, Brand Strategists, User Experience Design, Spatial Design, Animation Design to name a few".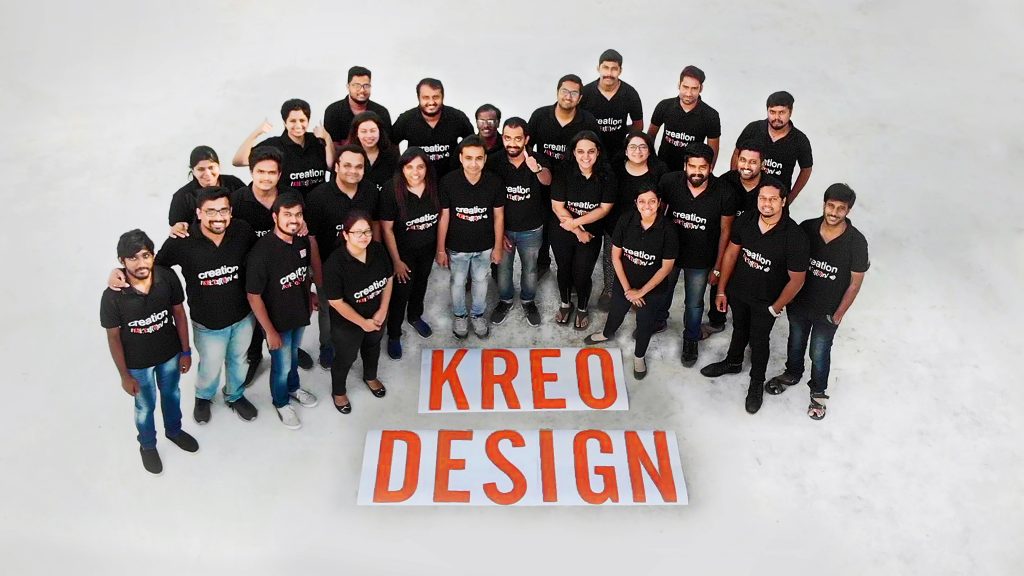 Image Credit/Source: Kreo
Challenges
Design is an intangible service. So, there is a constant struggle to explain the importance of design and its tangible outcome. Furthermore, the audience is not aware of the diverse potential of design which spans across numerous fields with each one distinctive on its own.
Secondly, there is a lack of proper facilities and support systems for expecting women entrepreneurs, in India. It was very challenging to pull the strings together at the time of my childbirth and to carry out operations of a first generation bootstrap company like ours. There were no maternity leaves, so I had to join work back just after 15 days of delivery.
Inspiring moments for KREO
We believe in pushing our creative boundaries and creating good work that makes us proud. Winning accolades for our work is an icing on the cake for us. We are elated with the recognition we have received and look forward to doing more exciting work. Here are some of our recent achievements:
Image Credit/Source: Kreo
1.Karnataka Brand Leadership Award 2017 (November 2017)
2. Global Marketing Excellence Award 2017 in Marketing Campaign of the Year category (November 2017)
3. Global Marketing Excellence Award 2017 in  Agency Innovation of the Year category (November 2017)
4. Global Marketing Excellence Award 2017 in Woman Super Achiever category (November 2017)
5.Bharat Nirman Award for Industry Development 2018 by Indian Organisation for Commerce and Industry (January 2018)
Image Credit/Source: Kreo
Future plans
"We aspire to become one of the best multi-disciplinary design firms in India and look forward to taking the stride into the global stage," Says Darshita. 
Some of our happy clients
In the short time that we've been around, we've trodden in the FMCG, fashion, retail, automotive and electronics industry spaces and worked with brands like Bosch, Facebook, Nikon, Titan, Crocs, Scania, Reliance, Sterling Holidays and many more.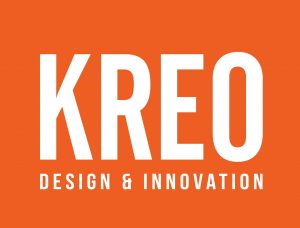 Your website / apps / and contact details
Website: https://www.kreo.in/
Facebook: https://www.facebook.com/KreoDesign/
Twitter: https://twitter.com/KREO_Design
LinkedIn: https://in.linkedin.com/company/kreodesign
YouTube: https://www.youtube.com/channel/UCrh3cmm59XiwljwG4hh8phg
Phone number:
+91 9663029305; +91 7259037156
Address:
Kreo Design and Innovation 
3490, 14th Main Rd, HAL 2nd Stage, Indiranagar, Bengaluru, Karnataka – 560038, India.