This post was most recently updated on February 1st, 2019
"Laughter is an essential ingredient of life that helps in digesting the unpleasant events of the day and Comedy Munch is the right platform to satisfy your humour greed" – An enlightened saint
What arises to the need of Comedy Munch?
The incident happened 3 years back when one fine evening Anuj Sehgal (founder) attended a stand-up comedy show in Delhi in 2015. Seeing the audience going gaga over the gags, puns punches etc, Anuj decided to make his foray into the deep yet limited ocean of comedy. He then gave birth to the only digital platform for comedy wherein the budding and established comedians can showcase their unique art.
Comedy Munch is a bootstrapped start-up and a part of Nasscom's 10,000 startups programme that serves a global platform for amateur and professional funny bones and strives to spread happiness across the world.
A Brief Introduction About Comedy Munch and its Founder
Anuj Sehgal, the sole founder of Comedy Munch, carries a vast experience in the field of Business Development and operation with a reputed IT firm, One97 Communications, where he worked as a senior manager (BD). As a senior manager, he was heading business with Mobile Video Streaming platforms such as Apalya Technologies and Digivive Services-NexgTV. During this period he was able to gain a lot of on-ground experience in video monetization and content distribution along with picking up Mobile Video Streaming rights for IPL.
Hailing from a metropolitan city, Anuj was very well aware of the opportunities that the youth from big cities can avail but the situation is not the same with the hidden talent in small cities and towns who don't get the proper platform to showcase their capabilities. This led to the birth of Comedy Munch as a global platform.
To give this dream real wings, Anuj worked hard day and night and tied-up with various telecom operators and persuade them to launch Comedy Munch in their platforms as an inbuilt app.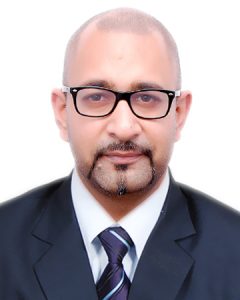 Image Credit/ Source: Anuj Sehgal (Founder: Comedy Munch)
According to Anuj, "The initial objective of Comedy Munch was to power subscription services along with telecom operators in the country with unique content on comedy. Gradually, it took the shape of a business to consumer brand, and powering over-the-top or OTT, players with the comedy genre, extending to live comedy events, and creating a comedy brand."
Comedy Munch offers a platform to the various comedians to participate in numerous talent hunt shows organized in cafeterias, colleges, and auditoriums and in open mic events. The team at Comedy Munch curates content on a single platform to let the people enjoy varied stuff under one roof. The dimension that earlier was restricted to limited shows such as AIB, TVF etc. only has now grown wider enveloping the field globally.
The field of comedy is more challenging and competitive with a limited scope of success.
The Journey from a One-man-army to a Huge Team
The start-up that once had a single He-man working in all the dimensions has now a team of more than 10 employees that work efficiently and effectively to bring down the best in the market under one umbrella. To satisfy the comic cravings of the audiences, the team here believes in serving a multi-cuisine platter with a pinch of Desi Tadka.
Amit Tandon, Jeeveshu Ahluwalia, Abhijit Ganguly, Manish Tyagi, Anshu Mor, Neeti Palta, Parvinder Singh, Jaspreet Singh, Nishant Tanwar, etc. are a part of the team here which comprises of 60+ comedians who have ruled the audiences' heart with their perfect comedy timings.
We bet we are like Lay's – No one can eat just one!