This post was most recently updated on May 4th, 2019
When and how did you start?
While watching a live 2015 IPL match season in a cyber hub Gurgaon restaurant where there was a live band playing the picture sort of presented music and Cricket side by side. Artists and Players were doing their work with their gear side by side. The idea was born then , Says Mr Tajinder Bagga , Founder & CEO of Localturnon.
We spent close to a year and half i.e 2015 to early 2017 before launching our services and offerings. It was just simple promote your band through our platform. Since 2015 to 2017 we covered every article published in delhi publications, followed music throughout the year to get a sense of seasonality, met, interacted, spoke with at-least 150 musicians, artists. Attended events from classical shows at India Habitat Centre, kamani Auditorium to concerts and food shows to see how the industry work. We Went to Music Instrument shops, followed international blogs and tried to grasp as much as one could.
We didn't speak about the vision to many people but rather tried to understand their pain point, challenges and difficulties. I think a combination of all this is what crystalize our thoughts.
How did you come up with the idea? Your inspiration moment
Core Belief – Music is like cricket in India. Like the top 11 who play for the country whom everyone knows and talks about, in Music you have the Lata, Asha, Rahman, Arijit, Sonu Nigam, Shaan etc. In Cricket if you have the IPL and the Ranji players then in Music you have the ICCR empanneled, AIR Artists , Popular bands like Parikrama, Euphoria, Rabbi, Darshan Rawal. But then there is huge pool of talent both in Cricket and Music that resides in every nook and corner of the country.
As Tajinder Says " if there is a cricketer in every galli in India, then in the same galli there reside a musician and dancer too".
If cricket needs a platform to help the talented get their dues, music needs too and we are playing out part.
About us – We are a unique platform that brings Music, Dance, Entertainment closer to the audiences. We have around 750+ music dance centres listed with information about their services for people who want to learn Arts. We work with around 900 Artists, Musicians, bands, Dancers, DJs, Anchors to place them in events, promote them and their work.
We also collaborate with Music Studios when it comes to promoting them amongst the community. We conduct our own concerts, events and work with Companies such as ATS , E&Y, IndusInd Bank, DLF Mall of India for their events, parties
Vision – Our short & long term vision is to create a unique platform that brings Music, Dance, Entertainment related things closer to the audiences by covering all aspects of the customer's journey when it comes to Music & Dance. So if someone wants to learn they can search centres, tutors.
If someone wants to book bands or artists they can connect through our platform and finally if folks want to enjoy then there is the events sections also. Yes, we will have the music instruments and apparel, etc on this platform for it also that will complete the ecosystem.
Brief about organization and founding members
It is a Single founder ( Tajinder Bagga ) company. I had about 15 years of corporate work experience with companies like IBM, air-tel, Pantaloon, Bata etc before venturing into this. I had no musical training or background which comes as a surprise to many. But yes, we have partnered with bands, have seasoned musicians as advisers in each category and I think as we have grown there is also a lot of information that flows to us via connects, prospects and what they are looking for. Having done concerts, promoted 1000 events in Delhi, Bangalore, Mumbai, Kolkata, Chandigarh etc we are in touch with many groups.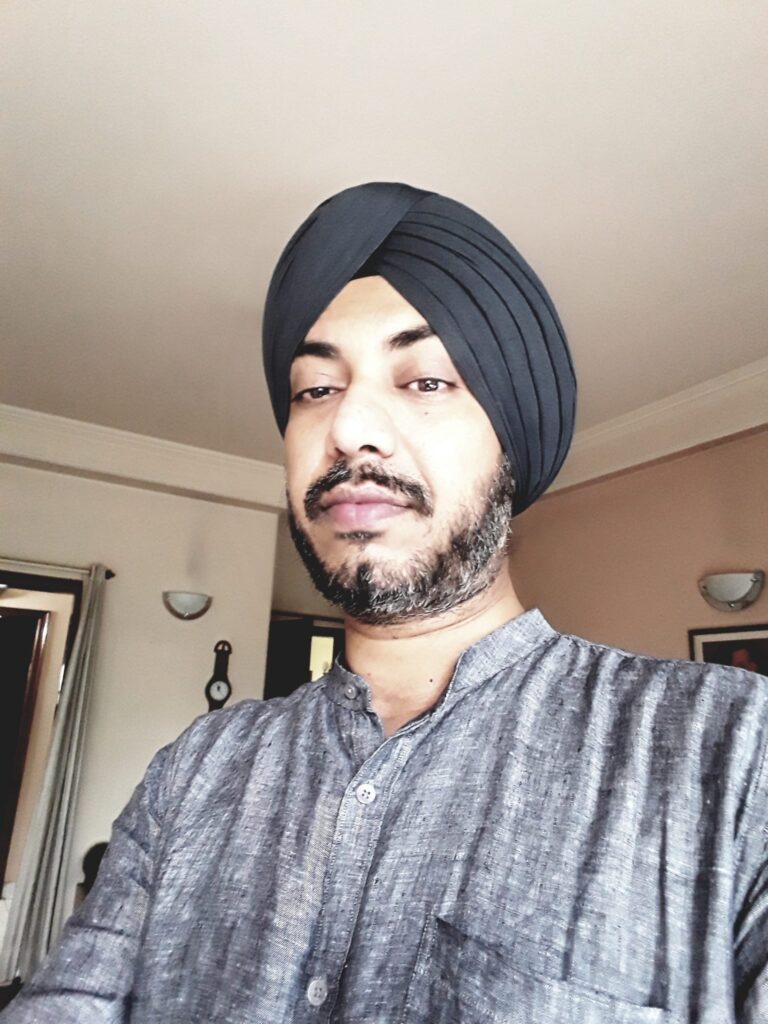 We started with a full-fledged team split into business development and content so that we could focus on both aspects. Off late its kind of merged together as Artist and content comes bundled. Yes, we have also relied upon services of housewives who were looking at work from home. In-fact one member of the team is a wife of a ex-colleague from my previous company. Reliability in such cases comes easy and there is trust as well.
The technical side is still outsourced and the new version of the site is about to come. The revamped platform will be better, enriched, interactive and immersive.
The detailed journey, like what all you want to share with readers
Localturnon is like a Zomato for music and dance and works with upcoming bands / artists / musicians to help promote them and their talent. It does free work for child artists. We have been associated with over 900 Musicians, Bands, Dancers, Anchors, Djs etc. We have a platform that lists about 750+ music dance centres from india with the hope that people will search and get connected if they wish to learn.
We also do our own events, promote videos and content in the areas of music and dance. We have been associated with Food Concerts, Entertainment Partner for DLF in 2018, conducted / involved and promoted over 1000 music dance events in Major cities in India. Done corporate shows and corporate events/parties for ATS, IndusInd, IBM, E&Y as well. Private events include weddings, house warming parties, etc.
We promote child artists free of cost on our platform. We encourage newly talent by connecting them through events and a platform for visibility. Amongst the Artists we have been associated with RAFTAAR, ASEES KAUR, NIZAMI BANDHU, SHUBHA MUDGAL, DARSHAN RAWAL etc
It's a single platform for Music ,dance ,Centres and artists etc. You can find and connect with them as per your choice.
The events offer a platform for the talented artists to perform live and make money
Our own concerts are in line on the audience demands, the venue sensibilities and the occasion.
We also provide end to end event solution with stage, sound, light, artists, Djs, anchors etc.
Since this is the Entertainment industry you need to show-off or be shown out and hence our social media team is quite robust . We have a decent presence on social channels so that we can give the artists their due by working with us.
About funding, plans on growth
We started with our revenue model in 2017 (almost 1.5 years post analysing the market and interaction with artists). It was essentially a subscription model. From the first band in kolkata to bangalore, Delhi , Mumbai we have come a long way.
We have now done 1 mega concert with raftaar and Asees kaur in 2017, DLF Mall of India Entertainment partner in 2018, Nizami bandhu Show SUFIYA in 2018, Several events, parties with corporates like ATS, IndusInd, E&Y. Some have been RWA meets, New Year Fests, Private functions like house warming events, weddings etc.
We are yet to get into the college fests but its on radar.
Our revenue models include the subscription model for the centres (yet to kick in) + commission from bookings (yet to kick in)
Artists promotion (already on)
Event commissions (already on)
Own concerts and events tickets and revenue (already on)
Instrument sale / sponsorship (yet to kick in)
We have grown 200% YOY since the offerings launch in 2017 to 2019. We are looking at maintaining this growth rate in this fiscal year as well.
As of now we are bootstrapped but looking for investment on 10-15% stake at a reasonable valuation. If that happens it will give us enough runway to expand to at-least 4 more cities and grow 10 folds from where we are currently and that too within an year. Fingers crossed lets see .
Challenges and Opportunities/ Marketing Strategies
The Entertainment industry needs to be looked into perspective from the Music & Dance Schools and tutors. We Organised Live performances in clubs, restaurants, hotels, the weddings and the corporate events, the festival celebrations in every RWA, society during Holi, Diwali, Navratras etc. If we take into account the songs, the albums and the content its huge. You really can't put a exact number to it but it runs into Billions of Dollars. In parallel if you look at the manpower attached to the industry its mind boggling as it has both forward and backward integration.
The scope is tremendous. At any given stage there are atleast 1-2 realty shows on Tele on popular channels that talk about Music, Dance and talent in general. YouTube's own feature that allows users to charge for content is a testimony that curated content, content ownership will demand premium.
The Industry changes are in line with digital evolution, the mobile uptake, the demand for content and unique concepts to the extent that live music is getting redefined with artists taking the original score route as compared to covers. These bands seem to be in a mood to make their own songs, videos with the aim to stand out. Not only will this dictate content creativity but marketing and reaching the right audiences in a manner that brings the maximum gains.
Challenges however also remain such as identifying and encouraging talented musicians / dancers / artists to find their platform to get visibility, to make it to the big stage.
The biggest challenge was where to start. I think we were able to that because we spent almost 1.5 years in the community with musicians and bands, attended events and it was like a natural progression and way out. The fact that we had a good social media network that also helped us to show business you need to have a robust and visible profile. The third most important factor that worked with us is trust and our brand name. We have a very good standing with the artist community.
There have been things that we could have been careful. Initially when we were getting into subscription mode we signed up artists without even asking them for their performance bytes and as a result we ended up with a couple of non worthy , non talented folks as well. We had to give them their refund as it would have been impossible to have got them their events and orders. Learning again that had helped us there on.
Our initial offerings were promotions and visibility for artists / bands and came as a quarterly subscription model. I think we were very economically placed and location agnostic to have appealed to the artists.
In the end its all about trust that gets you the next client. We don't like to call them as clients or customers. The preferred word with us is they are our partners .
Yes, we have been marketing on Facebook, print as well as per need. But its spread out and we hope to start with another campaign this fiscal ,once the revamped site is up and running .
Future plans and funding
We have grown 200% YOY since the offerings launch in 2017 to 2019. We are looking at maintaining this growth rate in this fiscal as well.
As of now we are bootstrapped but are on the lookout to divest 10-15% stake at a reasonable valuation. If that happens it will give us enough runway to expand to atleast 4 more cities and grow 10 folds from where we are currently and that too within an year. Fingers crossed. lets see
A quote from the founder on the journey, or dealing with the challenge, or any inspiring moment.
When Artists from abroad coming to India for their concerts get in touch with us for collaboration and to manage their shows etc, its a reflection of how we have come up in the last 2 years or so. The local connect and the goodwill / reputation the brand enjoys speak of professionalism and connect with the industry as a whole. These are truly rewards for our passionate and committed work that is growing and establishing ourselves.  
EXCLUSIVE: Founder's advice to budding entrepreneurs
The way you define your relationship with customers and partners that will decide your business's fate !
Provide some statistics like revenues or clients acquisitions etc

Artists/ Musicians affiliated 900+
Band Events Promoted 1050+
Videos Promoted 375+
Events / Gigs / concerts / fests 150+
Music Dance Centres listed 750+
City Venues Promoted 85+
Music Jingle Order 03
Bands Websites development 02
Corporate Events/parties 35+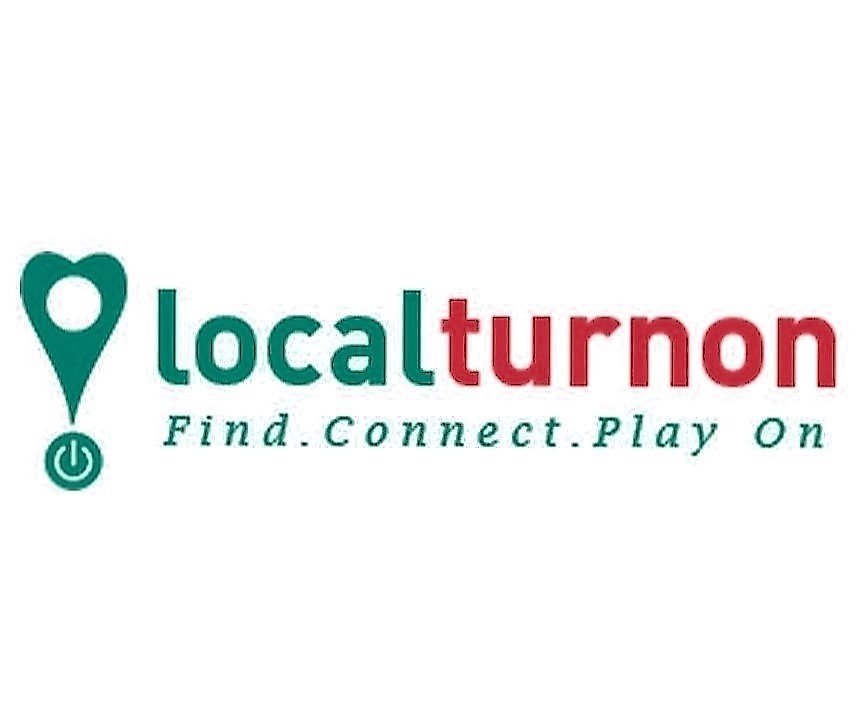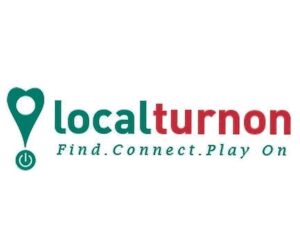 Your website / apps / and contact details
Website Url : https://www.scoopearth.com/localturnon-redefining-the-entertainment-industry/