Create Memories for Life with Love Doodle–An Experience gifting Startup company
When and how did you start?
 The venture commenced operations on 18-January-2016. It started with the pure vision of making celebrations special and more meaningful through experiences whether in the form of service or handpicked products.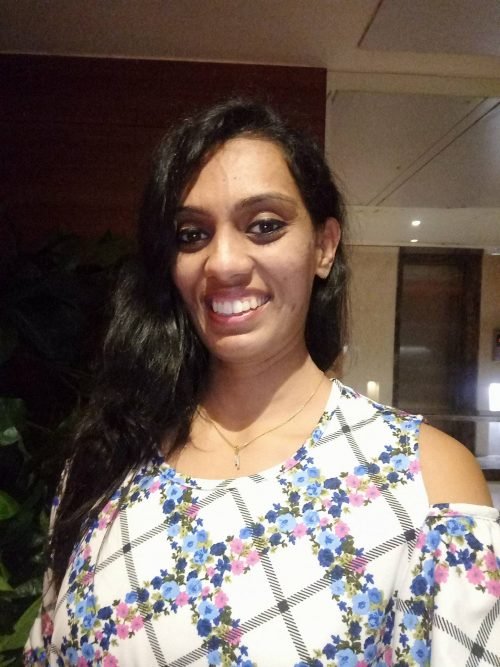 Credit/Source: Love Doodle
How did you come up with the idea? Your inspiration moment
 Love Doodle is a labor of love. We say that because it springs from our founder, Dhruti Mehta, and her husband's passion to make every occasion of their life special through experiences. So from having a private bungalow Vineyard stay in 2009 to an experience of being driven in the car of Royals "Rolls Royce" and spending time with friends over pottery to staying in a 100-year-old heritage village property with the owner they have added life and memories to each celebration.
A discussion with a friend over coffee of how passionately our Founder worked towards planning and executing special moments for herself and friends/family got her thinking and in today's fast-paced age people need to add that personal touch in every relationship which is what she specializes in and that gave her the confidence and birth to Love Doodle.
Brief about organization and founding members
We are a Celebration Management company, currently operating with the city of Mumbai.
Mission: To etch memories in the hearts and mind of people through our Zingy Celebrations and Gifts.
Vision: To be a Prominent celebration management company which helps client celebrate their occasion in an Exclusive and memorable way;
Core value: Ensuring Customer Comfort and Satisfaction through Quality Service.
We are a three-member team: An Associate who manages marketing and admin, A Financial strategist and the Founder herself who manages operations, legal and sales.
Credit/Source: Love Doodle
  It started back in 2008 when Dhruti, our founder, and her husband Jigar got married and they realized that the small gestures and experiences made them happier rather than the products that they would gift each other, so during the first year of their marriage they started indulging in various forms of experiences from luxury like City Tour in a Sea Plane to adrenaline like Water Sports, with romantic date nights with cooking done by her husband in a 5-star hotel.
Dhruti is a commerce graduate and did her post-graduation in law. She has nearly 10 years of experience working as litigation and a corporate lawyer and has worked in industries like Investment Banking, FMCG, Oil & Gas, Media and VAS services. She definitely was doing well for herself but apart from the monetary gain, she wasn't getting job satisfaction. Coming from a service background the thought of doing business was quite scary. Discussing this with her husband and with a friend who facilitates mentoring for startups helped her in understanding the various aspects of doing business which gave her the confidence of taking a bold step of quitting a high paid job and moving into the world of business with a strong emotional support from her husband. To further understand the nuances of business she enrolled and duly completed a course for Women Entrepreneurs from NMIMS with constructive feedback for her business plan. Determination, support from family and self-belief have been her backbone in shaping and taking the business to the level it is today. From solo operations in the beginning to now having a team the journey has just begun but there are already so many learnings from it. We have had days where we couldn't sleep, where acquiring vendors was difficult because of being a sole proprietorship and a person single-handedly managing everything from sales to operations to marketing to invoicing to client meet and greet etc. We made money but then incurred a loss too and we are coming back into a better position, we had clients who have been generous with their words and feelings and some who could not be satisfied
in spite

of whatever we did but that's part of any service sector. From personal sacrifices to those fulfilling days and feeling of achievement it is a wonderful experience and I am happily continuing with the same and looking forward to growing my business not just India but internationally too.
Credit/Source: Love Doodle Team
About funding, plans, and growth
Currently, we are working on a bootstrap model. This year our focus is to work with Corporates for Employee and Client Retention programs. We have commenced PAN India operations for Cake and Flower with Personalized Messages and by the end of this year and early next year, we will be working towards launching personalized Gift Vouchers for Love Doodle.
Challenges and Opportunities / Marketing Strategies
 With a start-up challenges are endless. Our concept itself is something which people are still not fully aware of, so from consumer education to onboarding vendors for a sole proprietorship firm and from adding creativity always and finding new and unique experience providers within Mumbai city we play day in day out with challenges.
Gallery's , Stuff's and Some of our Beautiful Collections
Credit/Source: Love Doodle
A quote from the founder on the journey, or dealing with the challenge, or any inspiring moment.
 

She strongly believes in her Mantra "Trust yourself and the World will Trust you."
       

EXCLUSIVE: Founder's advice to budding entrepreneurs
The right time is always now. Ensure that you are covered for at least 6months financially and emotionally. Always have a mentor as they guide you, boost your morale and help you regain focus if you are deviating from the actual goal. Business only grows when you have a scale so ensure there is a scalability model if you want to convert it into a successful business venture. Ensure that you plan and write your plan down, that way you can always measure and it is easier to know where you are heading.
Your website / apps / and contact details
 Website:http://www.lovedoodle.in/
    Facebook: https://www.facebook.com/lovedoodleuniverse/
    Instagram: @lovedoodleluv
    Mobile: 8850882267
    Email: [email protected]
    City: Mumbai