If you are a big fan of Music bands, you must have surely heard about Mark Tuan. Mark is an American singer, rapper and dancer. He is also a part of "Got7", a South Korean boy music band. Mark Tuan has gifted with an amazing voice and looks.
He has sung in many of the songs of Got7 and has also performed in web series "Dream Knight". Mark has received many awards for his incredible singing skills and talent. He has given many chartbusters singles for the band and has built a huge fan base for himself. Mark is also very active and highly popular on social media platforms with an impressive list of fan followers.
He has over six million followers on his Instagram profile, which is piled up with numerous posts. On tweeter, he has over four million fans, who eagerly wait for his "tweets". And the moment Mark "tweets", his fans overwhelm it with likes and comments. So scroll below to know more about your favorite star:
Personal Details:
| | | |
| --- | --- | --- |
| Name | : | Mark Tuan (also known as Mark Yi-En Tuan) |
| Nick Name | : | Little Rooster |
| Vocation | : | Rapping, Singing, and Dancing |
| Age | : | 26 years (as of 2019) |
| Date of Birth | : | 4th September 1993 |
| Birthplace | : | Los Angeles, California, US |
| Specialty | : | Martial arts |
| Sun sign | : | Virgo |
| Nationality | : | American |
| Religion | : | Christianity |
| Height | : | 5 feet, 9 inches (175 cm) |
| Weight | : | 59 kg |
| Blood Group | : | A |
| Schooling | : | Arcadia High School |
| College | : | NA |
| Father | : | Raymond |
| Mother | : | Dorine Tuan |
| Siblings | : | Joey, Tammy (elder sisters) And Grace (a younger brother) |
| Hobbies | : | snowboarding and Skateboarding |
| Favorite food | : | Hamburger and Meat |
| Favorite Artist | : | Chris Brown, ASAP Rocky, Drake, Tyga |
| Favorite movie | : | Horror movies |
| Favorite fashion brand | : | BRATSON |
| Favorite music | : | Hip-Hop |
| Pets | : | 2 Dogs – Coco and Youngjae. |
| First date wish | : | He wants to go hiking with a girl |
| Marital Status | : | Single |
| Net worth | : | $2 Million |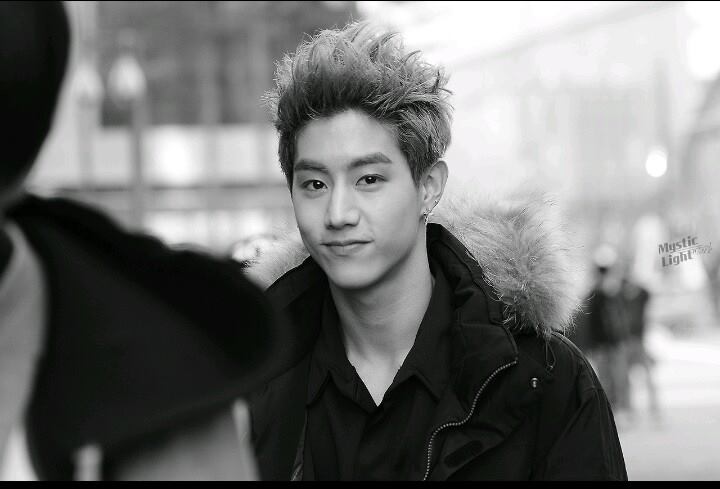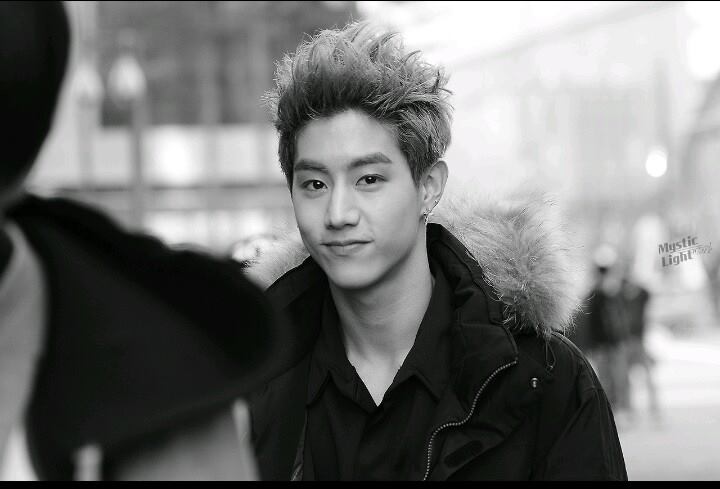 Personal life:
Mark was born on 4th September 1993 in LA, California, US. He is the eldest child of Raymond and Dorine Tuan from Taiwan. Mark has one younger brother, Joey and two sisters, Grace and Tammy. As per the Chinese calendar, his birth year represents the Rooster, hence his family calls him with the name "Little Rooster".
Mark has done his schooling from 'Arcadia High School' in California. He was very good at mathematics and physics in school. He has spent part of his childhood in Paraguay and Brazil. Mark loves to travel a lot which helped him learn various languages. He can speak English, Mandarin, and Korean fluently. As a child, Mark has lived in a very strict environment following a lot of rules imposed by his parents. Mark was a left-handed person by birth, but his parents forced him to become right-handed.
He knows martial art very well. He is a sports enthusiast and loves snowboarding, skateboarding, trekking, swimming, playing volleyball and basketball, etc. He is a big movie buff and loves to watch horror and action movies. He enjoys listening to various genres of music. Drake, Chris Brown, Tyga, and ASAP Rocky are his favorite musicians.
Professional Life:
Mark has never considered being a musician in his life, but here he is one of the most promising young artists in the music industry. All this started in his school days. Mark had no interest in music, but his teachers encouraged him to learn singing and participate in competitions. Due to a lot of push from his teachers, he finally agreed and went for the audition at 'JYP Entertainment,' a Korean talent agency. This event completely changed his life forever.
He performed the Eminem's track 'When I'm Gone' which impressed the judges so much that they immediately selected him and included in their roster. He was with JYP entertainment for 3.5 years as a trainee. Later he, went to South Korea to learn formal singing lessons and during his stay, he also learned the language. This language later helped him promote himself.
Later in 2014, the "Got7 band", announced Mark as one of their members. He joined the band as their main singer, rapper, and dancer. Mark launched his first debut single 'Girls Girls Girls,' in January 2014 and it was premiered on 'Mnet's 'M! Countdown. After the success of his first debut, mark got a chance to be a part band's various studio albums and EPs. The famed ones are "Got Love", "Just Right" "Got it?", "Identify", "Moriagatteyo", and "Flight Log: Departure".
In a short span, he became one of the most favored "Got7″ artists by grabbing the maximum attention at events due to his charming looks and skills. He also got a chance to become a part of a web drama named 'Dream Knight". Later in September 2013, Mark, Jackson, Bam Bam, and Yug Yeom (3 other 'Got7' members) also participated in the show "WIN: Who Is Next".
Awards and Net worth: Mark has received several awards and accolades because of his incredible talent.
In 2014, he received the 'Best of the Best New Artist' award from 'SBS MTV'.
In 2015, he received two "Golden Disk Awards", one as the "Best New Artist" and another one as the "China Goodwill Star".
He won many awards in 2015 such as the "Seoul Music Rookie Award", "SBS Chinese Netizen Popularity Award", "Best Korean Newcomer Award by YinYue V-Chart" and "Popular Asian Artist of the Year Award by SEED".
Net worth – As per the various online resources, his net worth is estimated to be $2 million and the source of his income includes singing and rapping at the "Got7" band.
Less known Facts about Mark Tuan:
He is closest to Jackson among all other members of Got7, as they were dorm mates.
He is extremely shy and reserved.
He is a good swimmer and has played Volleyball in school.
He has a scar on his right hand which he got in January 2014 by falling on the icy road.
He always wears a ring, gifted by his parents on his 20th birthday.
He feels spiders are the scariest creatures.
He speaks Japanese very proficiently.
His fans call him "Alluring Voice".
He loves and feels happy by "Rapping".
Mark is ranked 82nd in the list of "The 100 most handsome faces of 2018".
He says, his ideal woman is someone, "who makes him want to stay with her forever".
He used to speak Portuguese, but have forgotten the language now.
He currently stays in South Korea.
He enjoys being alone and loves to spend time on the beach.
He does not play any musical instruments.
Thus, I must say that Mark Tuan is an extremely talented singer, scaling new heights every day. He is an inspiration to a lot of youngsters looking forward to being a singer one day. If you want to know more about his work and his personal life then you must follow his Social media handles for day to day updates: