This post was most recently updated on February 2nd, 2019
"Marketingwire.in" a one-stop Destination for all your Marketing needs"
According to Wikipedia  "Shillong is a hill station in northeast India and capital of the state of Meghalaya. It's known for the manicured gardens at Lady Hydari Park. Nearby, Ward's Lake is surrounded by walking trails. North, the Don Bosco Centre for Indigenous Cultures features displays on the region's native people. Waterfalls include the Elephant Falls to the southwest"
 

Read  about "Marketingwire "a startup By Badal Nyalang and his friends in a Beautiful city of Northeast and state Capital of Meghalaya : Shillong
"We are a small group of youngsters from Meghalaya's Shillong and have just recently started in the month of October 2017. Our business is fairly new but luckily, the group as a whole is a complete package of talented professionals, which makes working here simply great"  Badal Nyalang, Founder | Marketing Wire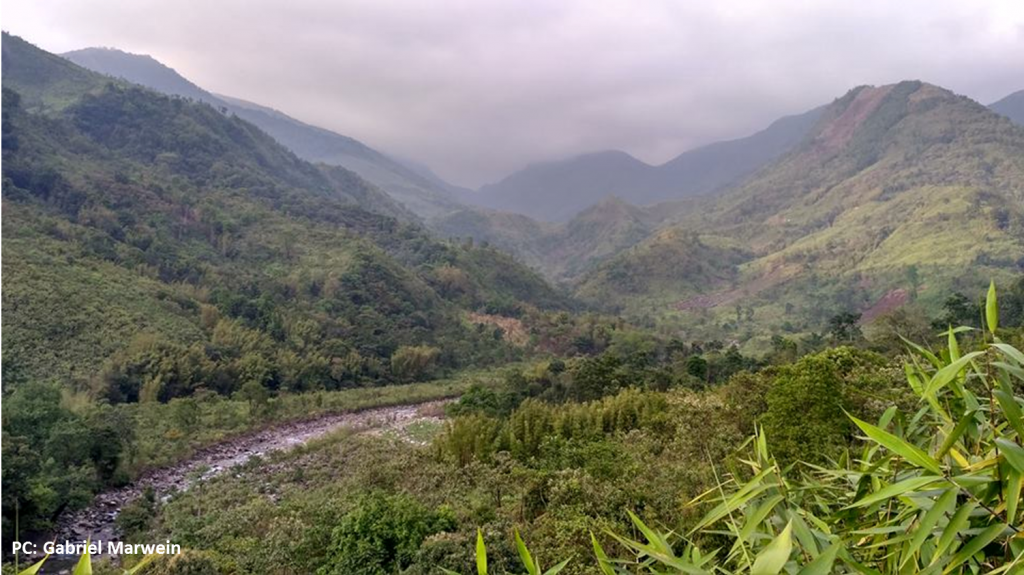 Credit/ Source: Gabriel Marwein
We actually started just by the thought that there are lots of companies starting up in India and worldwide and at the end of the day everyone needs exposure, promotion, and marketing. That's when it clicked. With us having a strong hold on marketing, we were there at the right moment. Additionally, it was more than just that.
"There are tons of talents in the Northeast of India and very few get the platform to actually showcase their talent and at last they end up doing something they don't like at all. This is one of the main motives behind Marketing Wire; we want to connect these youths to their talents and create a working place everyone loves"
The idea was simple, "Marketing is for everyone". Imagine if you were a scientist and you've spent tons of your time in doing research and then you finally have your eureka moment. Does that mean that you'll also have to spend another year or two to learn marketing to let people know about your years of hard work? That's when it struck and we knew where we were headed. There are lots of start-ups in India alone and there is just so much you do all by yourself. So why not have a service targeted at these start-ups to ensure that people know what they have.
The "Aha" moment was when we came across a request on Quora asking "how much it costs to outsource social media marketing". The replies were a long list of service providers, but the cost seemed just too high, say for a company who just started. So there you go. We then started our research and narrowed down on all the possible request available online and compared the prices of few such service providers. It was amazing to see that social media marketing averages at around 11 – 15,000 rs. per month. That's huge! Then we said wait, what if we do it at a lower cost and give deliverables as per international standards? We know we can do it, why? Because we can create fast content, be it visuals or written content. And plus the cost of living in Shillong is not as much high as compared to metros, so we don't have many bills to pay or any high salaries which becomes a plus and actually adds more value to our customers.
Brief about organization and founding members
We are a team of three with one member working virtually. Basically three and a half. Located at the best possible serene hills of Shillong. We pride ourselves on being able to kick-start an IT revolution here.
Badal Nyalang is a Young marketing guy taking care of sales and marketing for Marketing Wire.  He is a Hubspot certified Inbound marketer and also boast Content and Email marketing certifications to his list. Not to forget he loves and has proven himself with writing and designing. Another addition is Atao k, the silent doer who currently looks at the administration ensures everything runs smoothly in the organization. After spending almost four years in Delhi and getting all the exposure he could get from top corporate, he is back to start management in his own way. Meet Emelyne Makdoh, a content marketer who is also a designer and an awesome web developer. Coding is like the language she loves to speak and her skills with designing if not exceeds at least matches the top.
Credit/ Source: Marketingwire Team
It's been no less than a roller coaster ride for us. With the day Marketing Wire started, the first thing to think of was how do we get a unified working place? Unlike metros in India where you could get a shared pre-arranged working stations at a nominal cost. Shillong still lacks at these front. So we decided ok, let us work like freelancers under Marketing wire and try a beta stage, where we would know if people are actually interested in our service.
There you go, after just three days we got our first inquiry about social media marketing service and within one day the deal was finalized. Soon another came in and we knew we were going on the right track and then we introduced web copy service. The best part was we knew what we were doing and our clients or at least the leads seemed fairly impressed.
Now we have a total of 10 clients and our Administration head, Atao is already working on giving us the best workstations and we are working on the official documentation which will soon be completed in a month or so.
Well who would have thought that a simple thought could be transformed into something concrete?
About funding and plans for growth.
We haven't requested for funding yet, though it seems that we'll need one very soon with our plans for expansion. We are currently looking at the recently launched, Mudra scheme, which could be our next step towards expansion.
We know we are doing OK, but that's not good enough for us. We want to stay true to our vision and harness the power of local youths. We are planning to have at least 10 team members by the end of 2018 which would mostly include content writers and designers. With that in mind, we are looking at reaching out globally and cater to the need of international clients.
Challenges and opportunities/marketing strategies
The list of challenges then followed: As mentioned above the first was a mere dilemma on having a unified workstation. The other was connectivity. There were times that we had to move out in search of network connectivity just to make sure that our clients get their deliverable on the promised time. Yet, we never allow these to affect our work and what we deliver.  Deadline is a countdown to us and quality is something that's a given.
This was more of what was going on internally but the biggest challenge was getting customers. Getting leads is one thing and then converting is another thing altogether. It seemed as if people were not trusting us enough.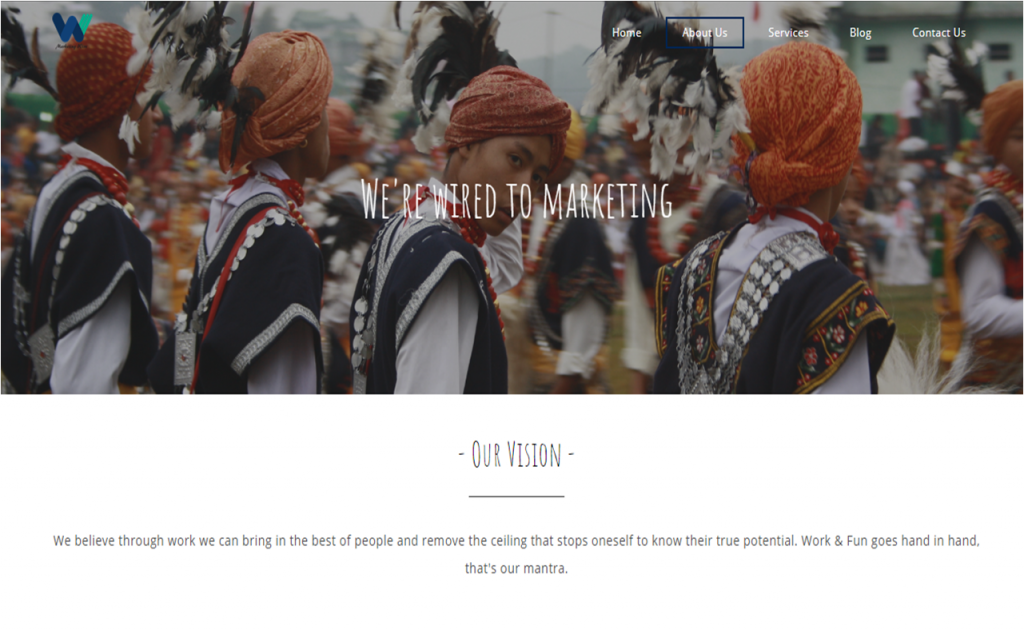 Credit/ Source: Marketingwire
"We had to undergo several talks and discussion to close deals. Another is the huge competition we have. Since digital marketing is growing, there are many new startups coming up which adds to the already pool of freelancing competitors. How we tackle that? By proving that quality works best. We show samples and even get free trials on board to prove that we can get things done with quality" Says Marketingwire Team
A quote from the founder on the journey or dealing with the challenge, or any inspiring moment.
"The term start-up means looking up and getting ready to climb higher and face the next challenge every time you feel you succeed. You'll be dragged down and at times even fall but it's your dedication and willingness that'll decide on how far you will go" – Badal Nyalang, Founder | Marketing Wire
our website/apps and contact details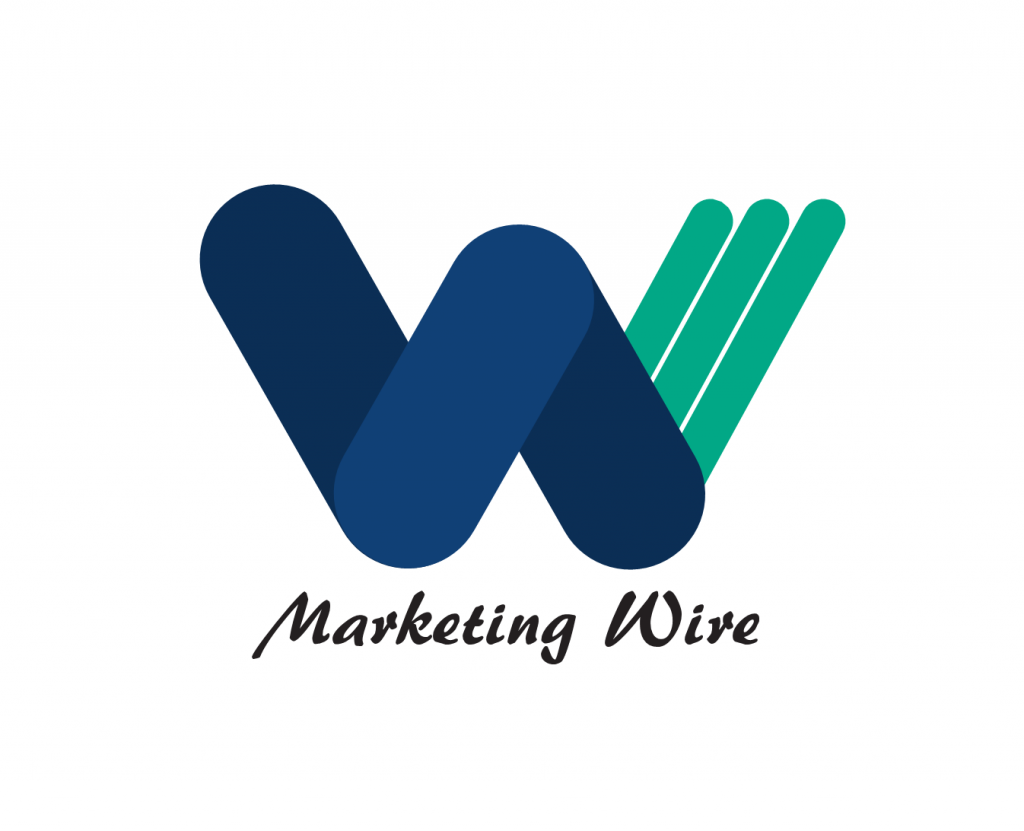 Find us at
Shillong, Meghalaya
Email: [email protected]
Current Services: