YouTube is a stop paradise for everyone we all have spent some time or we can say invested or time to get a relaxing effect just by listening songs or surfing some informative videos or just visiting some  funny videos. Well, if you are one among those who love stan-up comedy then it is sure that you must have come across one of the funniest comedian Neetia Palta who shares some real, honest and completely relatable stories as a comedy with being all ages as her target audience.
The fame which now she is working on didn't have so much at starting of her career. At her starting of her career, she was working for the advertising industry as a senior art director at J. Walter Thompson. After that, she started writing episodes for famous childhood TV series of India called as 'Galli Galli Sim Sim.'
Below are some of the details which as a follower you should know about Neeti to understand her better: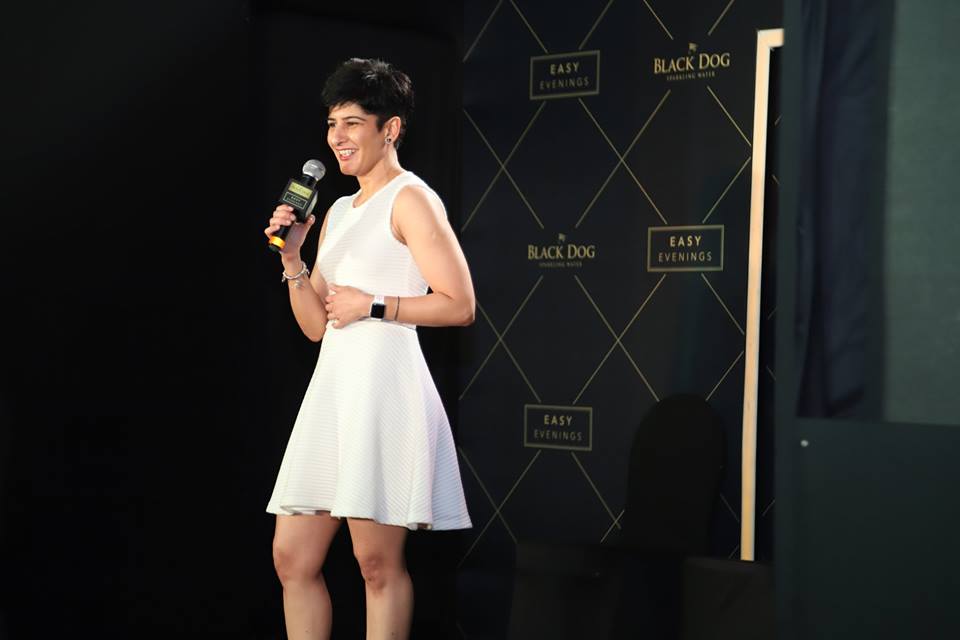 | | |
| --- | --- |
| Name | Neeti Palta |
| Vocation | Stand-up Comedian |
| Nickname | Not known |
| Date of birth | 11 February |
| Age | 39 Years |
| Birthplace | New Delhi |
| Hometown | New Delhi |
| Sun sign | Aquarius |
| Religion | Hinduism |
| Hair colour | Black |
| Eye colour | Dark Brown |
| Height | 5'4''(in feet inches) 163(in centimetres) 1.63(in meters) |
| Weight | 55(in kilograms) 121(in lbs) |
| Father | Anand Prakash Palta(Army Personnel) |
| Mother | Swaran Palta |
| Sibling | Not Known |
| Schooling | Kendriya Vidyalaya No. 1, Colaba, Mumbai The Army Public School, New Delhi |
| Education | Symbiosis Institute of Media and Communication, Pune, Maharastra |
| Hobbies | Writing |
| Favourite food | Indian dishes |
| Favourite Comedian | Eddie Murphy |
| Favourite pet | Dog |
| Favourite Drink | Beer |
| Favourite YouTuber | Eddie Murphy, Zakir Khan |
| Favourite color | White |
| Spouse | Rahul Soota |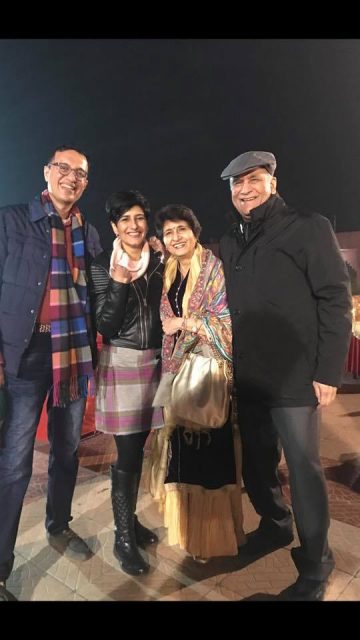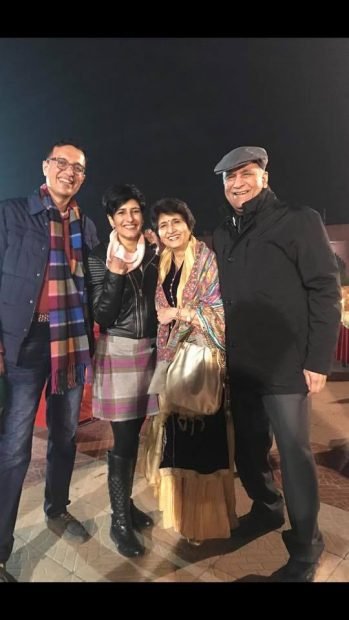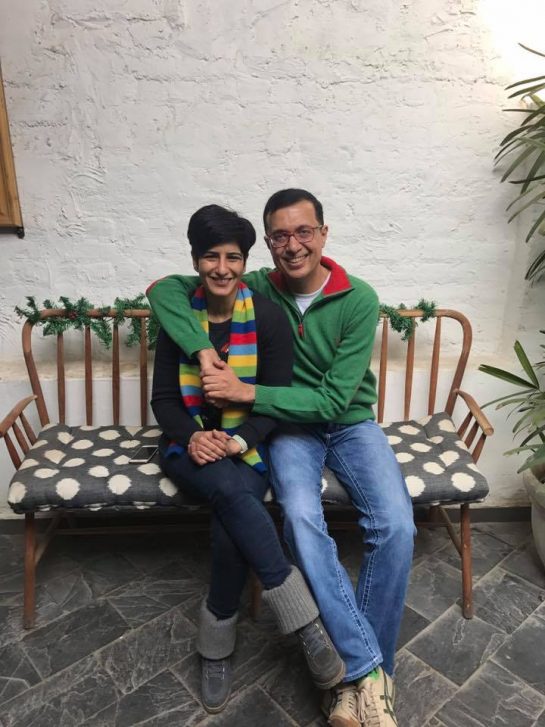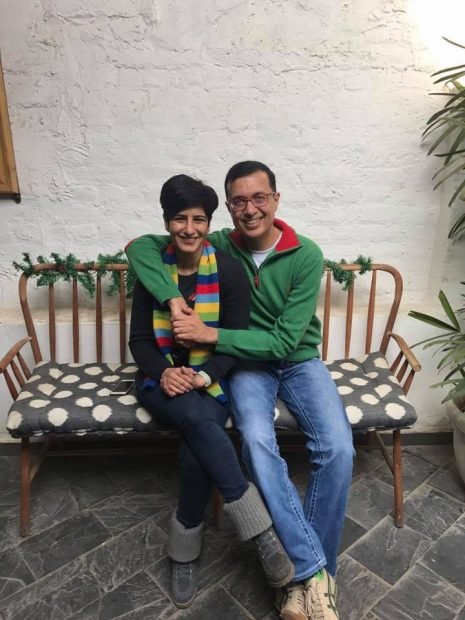 Personal life
She was working for a top advertising company as a senior director at JWT but she was tired of selling cola to the youth so she decided to quit from the advertising company. Then she decided to write episodes for Galli Galli Sim Sim which was a copy of Sesame Street. She did the show for four years until she visited Colin Mochrie and Brad Sherwood show where she volunteered to do on the spot sound effects for the lines they were saying on the stage and rest we all know what she is doing now.
Her contributions towards her social life
It's quite weird that whenever we think of stand-up comedian names of only male comedians arises in our mind which is quite odd, but very true due to our Indian culture. But Neeti Palta is one of the very few female Indian stand-up comedians who has to build her name in stand-up comedy coming from a diversified world of advertising. She is one amongst the successful female Indian stand-up comedians who also runs her own show 'Loony Goons'.
She is first stand-up comedian who has performed in Melbourne for the Melbourne Comedy Festival in 2013. Neeti Palta usually does comedy on various topics like the woman in India, daily irritants, Indian idiosyncrasies, current affairs, poking fun at men etc.
At the Oz fest, Neeti was voted for the best Stand-up Comedy.
Her love for Pets
Her Instagram account is full of her pet that is a Dog.
Awards
One of the first women to do stand-up.
India's top 10 stand-up comedians by The Times Of India.
CNNIBN.com named her as one of the top 30 "witty, intelligent and incredibly funny" Indian women to follow on twitter.
She has written many columns for Grazia Men magazine, DNA, Firstpost.com and Financial Times(UK, Weekend Edition).
In yourstory blog she mentioned her views on how to be funny? On which she says-"Being a comedian is as tough, as any other performance". She mentioned that she is always on hunt to lookout for something funny in life even if the things are going wrong, because everything could be a new material for her as a stand-up comedian. She says "Everybody can be funny in a group or family, but it takes a lot more to be funny on stage. You typically start out in pubs; it's a bunch of strangers who are there to drink and eat and you have to entertain them, make them laugh. One of the important things needed to be a comedian is to have a thick skin. I was rejected many times".
Another tough part according to Neeti is the attitude of people who are listening to her comedy shows. Because the setup is mostly an eatery where people are busy in ordering loudly, talking to each other at their highest pitch, some are half listening and half talking. She says, "That attitude is disrespectful, but they don't even realize they are being disrespectful. In comedy if you miss the punch line or the joke, you will say, "comedian hi bekaar tha, hasaya toh nahi". She says the irony is "Everybody can listen to the same song over and over again, but if you say the same joke, they will be less tolerant". Learnings on the job One man's meat is other man's poison, and who knows that better than Neeti.
She admits of facing some tough situations where people as the audience have not taken kindly to her jokes. Neeti says her solution to the problem has been to smile and face it.
She also mentioned some cases where people came up to her and told her "your voice is so strong we loved the fact that you have a great and loud voice," she also mentioned about the brickbats and bouquets she has received as a token of appreciation.
She also told about her tough times when she was unwell and therefore not be able to give her hundred percent. One of her proudest moments as a comedian was when she brought her parents to see her performance, after completing a year as a comedian. Neeti admits that her parents were not so happy with her decision of being a stand-up comedian. So when she brought her parents to see her show, an old Sardarji walked up to her and patted her back for her performance. "His kids had brought him to the show and they were feeling very uncomfortable when the previous comedian was using foul language. He said he loved my show and that my parents would be very proud of me. He didn't realize my parents were standing right there," shares Neeti proudly.
Social Profiles
Neeti Palta is very much active on Facebook, Twitter, Google Plus and YouTube. So after reading this blog, you are also a fan of her then go and follow her on these active social profiles of Neeti Palta to know about her upcoming projects, shows, events etc. availability of tickets, her latest photos, videos etc.