Indian Television's soap operas are the most-watched in every household in India. It all began in the year 1984 and from then the count of serials and audiences has increased expeditiously. These soap operas have a separate set of fan following all over the country. If you are one of those fans, there is no chance you would have missed the actress "Neha Mehta".
She is best known for her role as Anjali Mehta in India's second-longest-running Sitcom TV serial "Taarak Mehta Ka Ooltah Chashma (TMKOC)" inspired by the book Duniya ne Undha Chashma" written by the columnist Taarak Mehta. In this serial, she plays the role of Anjali Mehta, wife of the narrator and main actor Taarak Mehta in the Show. Her character is portrayed as a young, sophisticated modern dietician who maintains her husband Taarak Mehta's diet as well.
Personal Details:
Name
:
Neha K Mehta
Vocation
:
Actor, Singer, Dancer,
Date of Birth
:
9th June 1978
Age
:
41yrs
Birth Place
:
Bhavnagar, Gujarat, India/ brought up in Vadodara and Ahmedabad
Hometown
:
Mumbai
Sun Sign
:
Gemini
Height
:
5'6 inches / 168 cm
Weight
:
54 kgs/ 119 lbs
Eye Colour
:
Black
Hair Colour
:
Black
Parents
Her Father is Poet and mother is a Customary Homemaker
School
:
Seth B M School, Patan Gujarat
College
:
Mumbai University
Education Qualifications
:
Diploma in Vocal and Drama, Master in Performing Arts (MPA) in Indian Classical Dance.
Religion
:
Hinduism
Mother Tongue
:
Gujarati
Hobbies
:
Dancing and Singing
Marital Status
:
Not Known
Siblings
:
Brother and Sister
Favorite Cruisine
:
Gujarati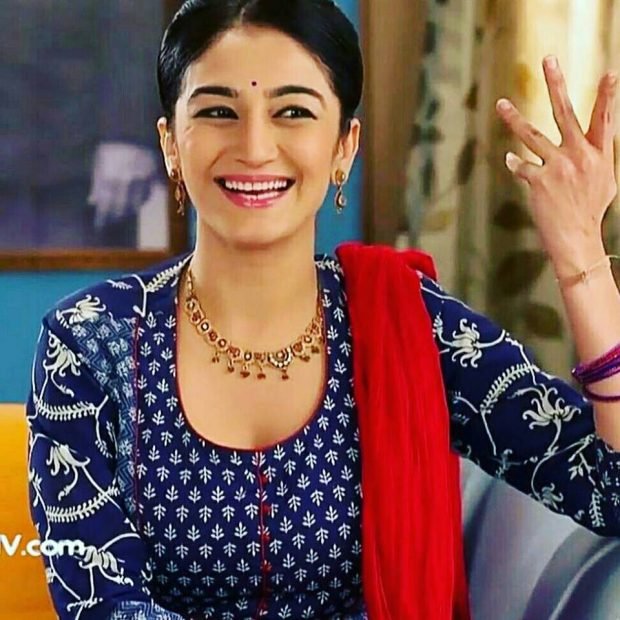 Personal Life:
Neha Mehta was born on 9th June 1978 in Bhavnagar, Gujarat, but was later brought up in Vadodara and Ahmedabad, whereas her ancestors belong to Patan, Gujarat. She belongs to a family that has deep roots in Gujarati poetry/ literature. Her father is a popular writer and poet. It was her father who inspired her to become an actress.  Without any family background or Godfather from the film industry, Neha made her way in the field of acting with the hard work and parent's blessings. 
Even though Neha has played the role of a married woman for almost two decades, nevertheless she has not found the special person in her life yet. Neha's journey in the television world has earned her accolades and felicitation. She has also won an award – Glory of Gujarat in the year 2018.
Neha is a very strong, independent woman with strong Beliefs towards patriotism, Humanity and Indian Culture. She has always supported various good causes and requested her fans to support them through the mode of Social media. She is active on all forms of social media be it Facebook twitter or Instagram. Every day many people leave their hometowns to travel to Mumbai with the dream of being an actor or to be a part of the Film Industry. Well, Neha feels acting is not all about fame or glamour, it is a responsibility which isn't an easy task.
Education:
She did her schooling from Sheth B M School from Patan. She holds a degree in Masters in Performing arts (MPA) in Indian Classical Dance and Diploma in Vocal and drama.
Professional Life:
Even Neha had her set of struggles like many of actors, before reaching such fame. She had put her years of hard work before landing up being the most strong and popular character, Anjali Mehta. She started her acting career with Gujarati Theatre. Her initial stint at the theatre has helped her in the path of career and acting skills. In theatre days, she aspired of being a director and have directed many theatres plays in the beginning.  She had plans to attain a doctorate in dancing and pursued a career However, her life has already selected a different role of being an actor instead of a Director.
After acting in many Gujarati and Hindi Plays, she was respected and known for her acting skills. Her career graph improved when she started being part of the Film festivals at Prithvi Theatre and performing at NCPA (National Centre for the Performing Arts) as well. Post Plays her career took a turn when she grabbed lead roles in 6 Gujarati movies and was also involved in the passionate field of advertisements.
Neha's career took a giant leap in the year 2001, with her new phase of career when she got a chance to play a leading role of the Serial Dollar Bahu on Zee television India. Following the success of this serial, she got another leading role for afternoon prime time soap opera Bhabhi on Star Plus from 2002 – 2003. As she strongly believes in her roots and Indian culture, she has accepted many regional projects in various languages like Hindi, Tulu, and Gujrati.
Neha believes she must be part of Gujarati quality productions even if it is non-profitable. It was in the year 2008 when she got a call from the Asit Kumar Modi the creator of Taarak Mehta ka Ulta chashma (TMKOC) for the audition. Then there was never looking back, she not only grabbed the role of "Mrs. Anjali Mehta" but also has made a place in the heart of the audiences. It's been 11 years Neha has been part of the Taarak Mehta ka oolta chashma (TMKOC) serial on Sab TV. Apart from acting Neha, has also host the show on Sab TV Wah Wah Kya Baat hai as herself with Shailesh Lodha in 2012 – 2013.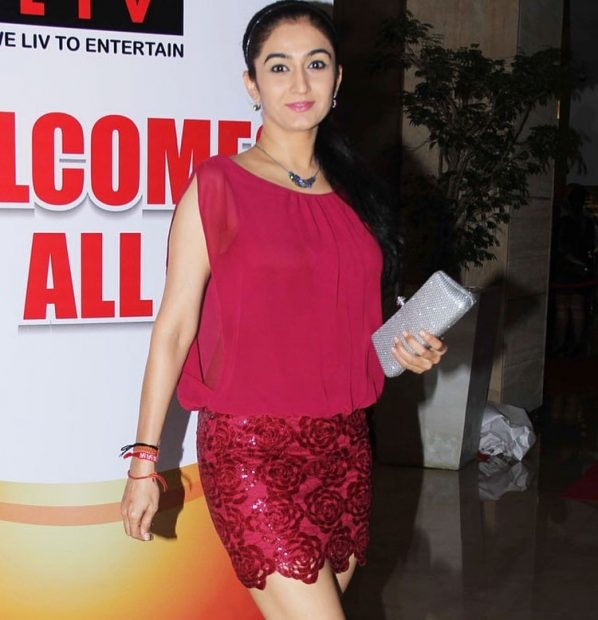 Net Worth and Lifestyle:
Neha Mehta is one of the best acting professional, she has earned much name and popularity in her life with many shows and came to limelight for depicting a prevalent onscreen character of Anjali Taarak Mehta and for this show she charges around Rs. 25K for each scene.  As per various online resources, her net worth is around $1 million to $10 Million.
If you want more insight into her life and other details go check and follow her on her social media handles.