Next Vision Research Solutions Pvt. Ltd.

was established in June 2015. The founder members Mr. Bharat Sadana and Mr. Rajendra Parida identified the need for authentic, accurate, customized, innovative and holistic market research solutions in the industry. They had been working for various market research companies but they observed that the strength of market research analysis is being underrated in the industry, hence, is underutilized also. They experimented on different market research models as a pilot before eventually launching their own company. The duo made it sure that no one associated with the newly founded, buzzing with work and ideas company, is at a loss. From staff to respondents to clients and their end customers, whoever, becomes a part of the operational chain with Next Vision, benefits in terms of ideas, public relations, advertisements, political forecasts, market predictions, start-up solutions, sales and almost everything you can think of is needed for improving and popularizing a particular concern. Market research has come a long way and Mr. Sadana has put his best efforts to bring the latest techniques to Indian clients.
The Founder Director Mr. Bharat Sadana is an MBA and brings with him a rich experience of working with companies like Nielson and IMRB international before converting his unique vision into reality and becoming an entrepreneur himself in due course of time. The Executive Director and Co-founder Mr. Rajendra Parida bring an exhaustive experience of 30 years in market research, analysis and statistics. Both the founder members shared one mission of creating market leaders through dependable market research solutions.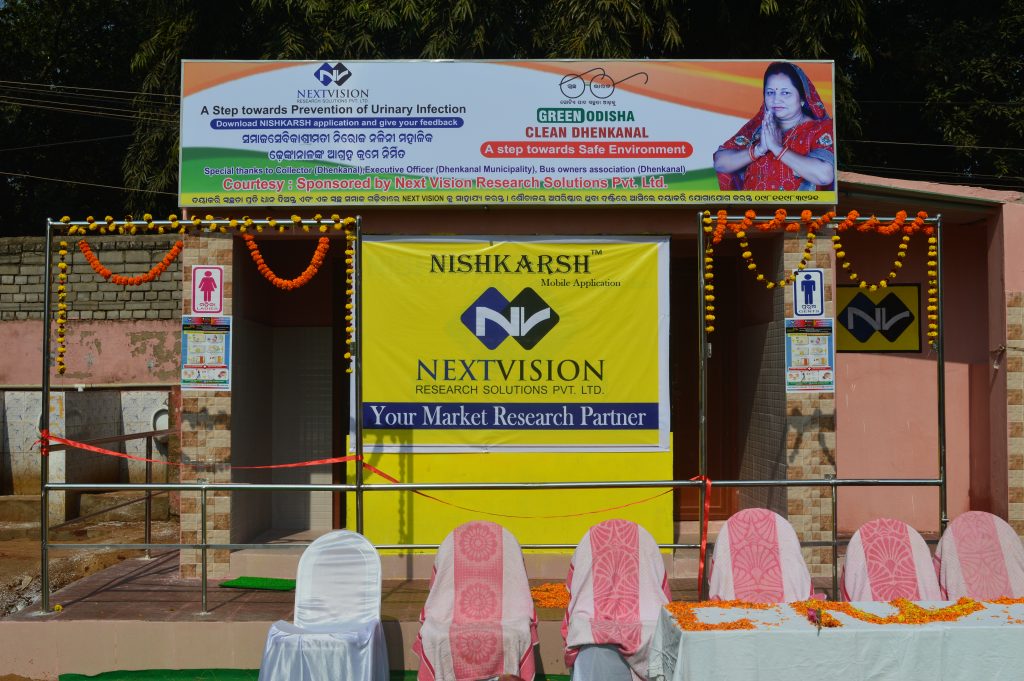 Image Credit/ Source: Next Vision
Next Vision took another big leap in the year 2017 when it launched its Android and iOS mobile application named "NISHKARSH". This application was downloaded by thousands and thousands of people who are customers as well as voters from across the country. Nishkarsh came out to be the first application of its kind in India which has a mandatory feature of picture upload of the recently bought product in question. The surveys are smartly and comprehensively designed so that the respondents answer without losing interest and focus. The respondents are paid by the company for their effort of filling of surveys and they are connected to the payment channel through their Aadhaar card. Only one person from one mobile can fill up a particular survey. All these stringent filters ensure one hundred percent authentic results. Authentic and valid data, in turn, produces accurate market predictions and analysis. As the name suggests – Nishkarsh is all about right results. Nishkarsh caters to all sectors and all possible products and services in the Indian market. It also is an effective tool for conducting public opinion polls and exit polls. Next Vision has till now conducted MCD exit polls in Delhi and results were a perfect fit to the actual results which came later! The company has also conducted the largest public opinion poll on the state level in the state of Odisha and rolled out MLA performance report cards too. All these results, prove that market research is not limited to the business world and it has the power to influence political forecasts as well.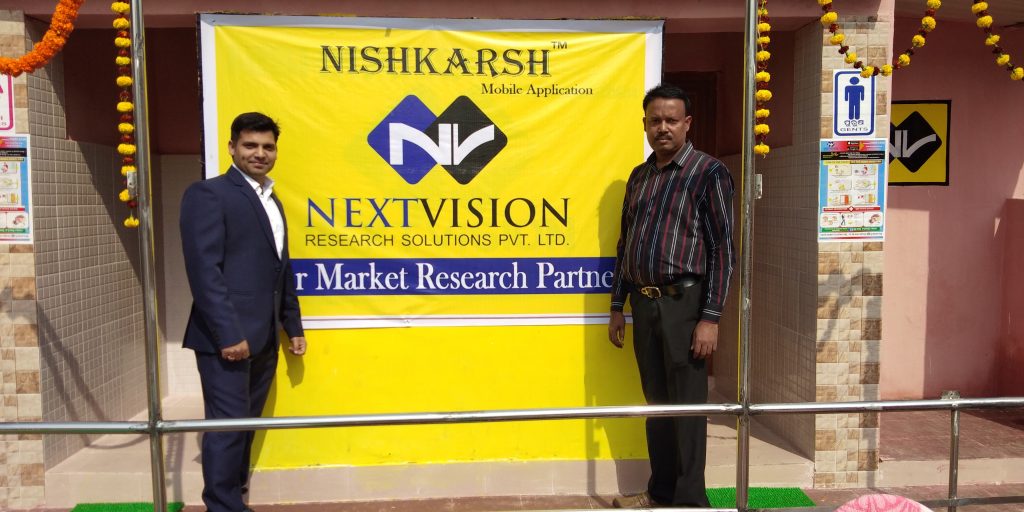 Image Credit/ Source: Next Vision
Throwing light on the mission of the company, Mr. Bharat Sadana said, "Market research analysts not only identify the root cause but also provide solutions to cope with the challenges raised because of market dynamics and public opinions. Next Vision not only looks forward to do great business but also aims at giving back something substantial to the society. Where big fishes in the same sector can only talk about corporate social responsibility and show up with lesser efforts in proportion to their size, Next Vision has already started building public utility toilets and has just completed its first project in Odisha. We have even come up with advertising business ideas on these locations, an opportunity for all the companies and political personalities associated with Next Vision. This is just an example and our research and development team is constantly working to implement innovative business ideas as part of market research solutions." Mr. Rajendra Parida added, "… For example, have you ever thought of a plan through market research tools which guarantee boost in sales? Yes, it is possible and we are already working to accentuate sales graph of companies who have trusted us."
Next Vision

is a B2B concern and hence, the main source of revenue for the company comes from its clientele which includes corporate houses, private sector business houses, FMCG industries, media industry and political sector enthusiasts, etc. The company looks forward to redefining and refurbish the market research industry with concrete results, providing 360-degree solutions through its whether it is a prediction, present status, improvements, advertising, public relations or sales. People can know more about the company by logging on to www.nvrspl.com and downloading Nishkarsh app from Google play store anytime. Major challenges which the company has been facing is the skepticism about the 'new'

.
Since this company works on innovative ideas, it encounters some clients who take their results as 'too good to be to be true', and hence, take time to test and inspect more before taking a permanent decision. There is undoubtedly no magic wand that can state the true nature of the market and public opinion can dwindle too but in rarest of rare cases, this happens. Companies also take time to digest the fact that market research results can be used somewhere else also and they are not limited to becoming the content for advertising. The irony is that in that advertising also people spend a fortune once again. As stated earlier, Next Vision sees client's loss as their own loss and client's profit as their own profit, hence, it believes in minimizing the investments yet not compromising on the quality of success in businesses. The truth comes brutally honest from Next Vision but it is indeed a divine blessing to know all risks in advance before plunging further with any new idea, strategy, product, or promotion.
Mr. Bharat Sadana inspires as he puts it, "You can come to us with a seed (idea) and we will show you all the possibilities – those you thought of and also, those you could have never thought of if Next Vision wasn't there."
Facebook Page Link: https://www.facebook.com/nvrspl