Image Credit/ Source: Team

 NEXTA Group
When and how did we start
Started by collegemate Manas Ranjan Panigrahi and Prabhat Kumar Sahu NEXTA Group is  Odisha based start-up  Started from  Sambalpur district on 21st Feb. 2017 as an E-commerce android app called NEXTAone and later on Sambalpur and Burla both on 25th Dec. 2017 for the first time in Odisha.
We connect the SMEs like Hotels, Mobile stores, Gift stores, Restaurants to the customers through our Android app.
In college Manas's roommate, Sourav Kumar Sahoo used to spend lots of time on adobe illustrator to make a logo for his friend's startup and this is how one day another friend of Manas came with the vision that how we make our brand alternative for other e-commerce site and attract customers with exclusive deals.
When Manas Ranjan Panigrahi started this venture he was in the 2nd year of B.Tech at Sambalpur University Institute of information technology which is about 60-year-old university so when he started his venture he broke the era of traditional education and took it into a new era of entrepreneurship.
How did we come with the idea?
" In a state like Odisha there is less reach of E-commerce platform in every corner and basically in Sambalpur and Burla, we have 3 major govt universities and many institutions where the student base is 15,000 approximately.   One day Alumni of Manas's Institute came  to meet him in evening at hostel and asked Manas that is there any food home delivery services available in this area then  Manas replied him that "no there is no app for home delivery but in Coming future a day will come when the people of Sambalpur/Odisha will order each and everything they need from a mobile app. After that, he discussed with his friends in his circle and finalised the team to develop an android application along with Prabhat Kumar Sahu and came with a digital E-commerce revolution in a history of Odisha, in which a person can book hotels, order anything online like mobiles, watches, and order online food from the nearest restaurant.
People appreciated this vision of Manas and on the day of lunch, they got 1,229 orders in just first 16 hrs. after that regularly we deliver approx. 600 orders per day in Sambalpur-Burla area" says, Manas Ranjan Panigrahi ( 

Founder, and CEO of

NEXTA).
About organization
Ideating the business plans took up several study sessions. we decided to enter into manufacturing sector so we built our own products and manufactured it in our own lab. For this we needed a team so with this vision we went ahead and established a brilliant team in which Manas Ranjan Panigrahi appointed as CEO, Prabhat Kumar Sahu as CTO, Satya Narayan Naik as CFO, Avanish Patel as R&D officer and Jharana Mishra as Director of the company called NEXTA GROUP.
Later on we started our branches in Sambalpur, Bangalore, Delhi, Bhopal and started the manufacturing sector of NEXTA and till mid August we are going to lunch our first Electronics shopping outlet of Nexta called NEXTA DigiStore at Raipur ( Chhattisgarh) and on 15th of August we are going to lunch our own computer called FREEDOM – 0.1 which will be available in the market soon in just Rs.8000 .
Earlier  we have already launched a digital blind stick with which a blind person can sense his surrounding with  vibrates and sound created by the stick, it's available in Nexta Digital at Nexta one
With these products now we are the First SME's E-commerce chain from Odisha and the first product manufacturing company from western Odisha.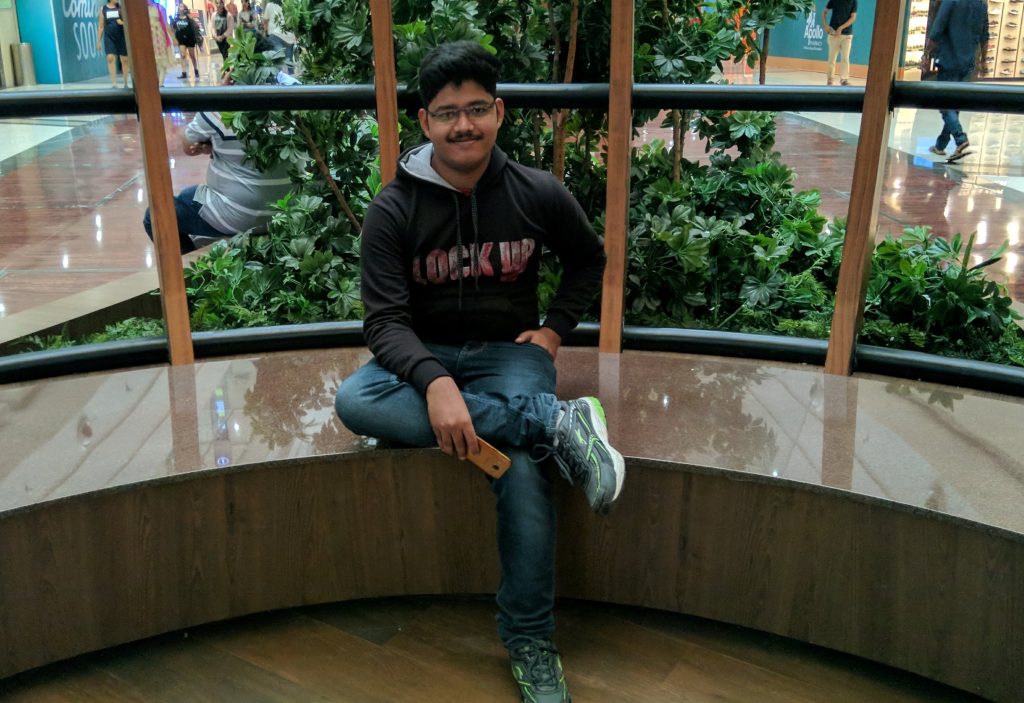 Image Credit/ Source:

 Manas Ranjan Panigrahi ( 

Founder, and CEO of

NEXTA)
Journey and our dream
Nexta Group is a start-up that grew rapidly. Now 19 Year old, Manas Ranjan Panigrahi, Founder and CEO of NEXTA started his journey in Feb. 2017, started with an e-commerce platform called Nextaone at Odisha.  The company as of April 2018 established in 17 states across the country and ready to lunch in other countries. Now We are aiming to become Odisha's largest SME's E-commerce chain and an emerging products based company of this country.
In Nexta earlier we have already launched Vision(also known as infinity utterance) is the Smart Blind stick for a blind person by which they can feel the things near them. In this year we are going to lunch 3 Laptop series
Named FREEDOM 0.1, Nexon, ZAPbox (will give the details after lunch of those products)
In future, our vision is to make India the Next robotics capital of the world
Funding and growth
Nexta is a venture where the customers of the empire are first investors of the company, means we generate revenue from our model and again invest it into our company but we got the huge amount of help from Start-Up India, Make in India, Ministry of commerce and industries.
By using the profit and the several investments we are now in 3 states actively and cover 17 states across the country and we are going to lunch our First Digital electronics store at Raipur ( Chhattisgarh).
From Founder's
"Hard work can beat talent". We are not the first benchers of college. But we are highly innovative and creative team of Young and dynamic people that everyone wants to know about. A team who always stand by their decision, work for months without salary is the true motivation for the young entrepreneurs who are dreaming to be the best in their class. I am obliged as I have to lead the team from the front, Nexta is not only my dream, it is the journey of people who are going to change the life of middle-class families, Says Manas Ranjan. 
Advice from founder
As an entrepreneur, I have painstakingly learnt the importance of founder in a company. It takes a lot of time to start a business and grow it to profitability. Funny enough but the most impactful lesson has come from my biggest failure. All in all, despite receiving great business tips during college days, I just kept on learning about how to start a business through my experiences and skills.  My early failure hasn't stopped me in learning from my mistakes and moving to gainfully self-employed.  So never stop for obstacles, break the wall of imitations and go ahead
Contact
Website: www.nextainc.com
Mail: [email protected]
Phone: (+91) 700 821 8159 (Office of CEO)
Phone: (+91) 760 803 1311 (NEXTA Foundation)
Phone: (+91) 955 532 4421 (OFFICE,Nexta)