When and how did you start?
 EasyQueue Started in 2017 and was launched in the market on 30th January 2018.
 How did you come up with the idea? Your inspiration moment
 The idea behind EasyQueue came when Rachit wanted to eat a hot plate of his college Canteen's Famous 'Chinese Fried Rice'; and to spend some fun time with his friends. The only Problem was that there was a long queue at the cash counter and an even longer queue at the food counter. Rachit had to wait almost 45 minutes to get his order. This experience gave him the idea and inspiration to come up with EasyQueue.
Brief about the organization and founding members.
 EasyQueue core team comprises of Gaurav Mardia, Rachit Aggarwal, Jimit Bhayani and Johar Ali.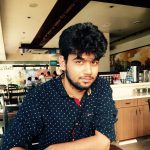 Rachit Aggarwal (Founder & CEO):
He is an engineer from Atharva college, Mumbai: having experience of running a highly established family Business. He is always passionate about problem solving and application of innovative thought process.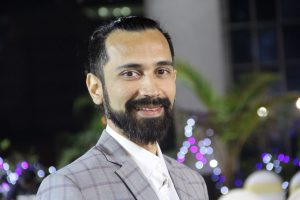 Gaurav Mardia (Co-Founder & Director):
He holds an MBA degree from the USA; having vast experience in various industries ranging from manufacturing to trading to F&B etc. He has been extremely passionate about the environment and sustainability which led him to incorporate one of India's first Electronic Waste Recycling company. His other Startup Ventures include a digital Logistics Solution called Express Wheels. A 100% Natural Sugar Replacement called Elixir Stevia. An online E-Commerce platform for purely organic products called Natures Organic Shop.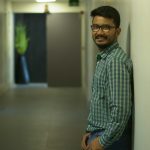 Mr. Jimit Bhayani (Co-founder and Director):
Jimit holds a degree in Engineering from Kandivali's Thakur college of engineering. He has experience in a variety of horizons like digital marketing and Business Development.
Mr. Johar Ali (Marketing Head):
He has done his bachelor's in Marketing from K.C College, Mumbai. He is a certified Google digital marketer and handles a variety of roles in EasyQueue; in marketing and operations. He is passionate about traveling and exploring new avenues.
 About funding, plans for growth.
 Mr. Gaurav Mardia has been inducted as a co-founder against Seed Funding received for Development, Deployment, and Marketing of EasyQueue. EasyQueue plans to offer its services in malls and colleges in coming months. We also plan to venture into other sectors that face the plight of long queues and long waiting times eg: Clinics and Government offices, mobile galleries, etc. We are also planning to venture into a brick & mortar model of Corporate Catering and independent Canteen setup for upcoming Corporate Hubs.
Challenges and Opportunities/ Marketing Strategies.
 Currently, the biggest challenge faced by EasyQueue is market acceptance. People don't consider waiting in a queue as an inconvenience and are used to this kind of experience. EasyQueue focuses on educating the public of this problem through various online and offline marketing strategies like Facebook Ads, banners and flyers.
Video Credit/ Source: easyqueue
EXCLUSIVE: Founder's advice to budding entrepreneurs.
 Don't hesitate to think outside the Box! Great opportunities exist if you look at the bigger picture.
Provide some statistics like revenues or clients Acquisitions.
 Currently, EasyQueue processes 15-20 Order's a day. Our orders are growing at 10% a  month since the launch.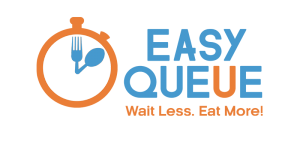 Your website / apps / and contact details.
Url: http://easyqueue.in
Google Play Store Link:https://play.google.com/store/apps/details?id=com.faacil&hl=en
Apple App Store link: https://itunes.apple.com/it/app/easyqueue/id1332685555?mt=8
Contact Details:           
Email: [email protected]
 Phone: 7021691992