There is no such family who does not wait for the weekends to go shopping and dining at their favorite restaurant. But since summers have arrived along with the ongoing pandemic situation we are left with no choice to stay home. What more reasons do we need to stay at home, wearing comfy clothes, and checking out the latest fashion trends! The Stay Home & Stay Safe slogan and the fear of viruses have compelled us to order everything from online sites whether it is groceries or medicines. So, let us take a look at the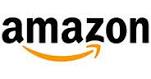 Amazon.com is one of the leading e-commerce sites with more than 100 M + downloads. Jeff Bezos founded this company in May 1996 and has its headquarters in Seattle, Washington, US. On average 1.87 billion users visit this site monthly. Initially, it started as a small bookstore and has now emerged as the biggest shopping destination. Every user is free to access the app or the website in his language and from any device.

Amazon not only offers products from its warehouse but also allows individual sellers from all over the world to sell their products. Here you can find more than 20 million products divided into various categories. Some of these include books, home appliances, cleaning & household, fashion & beauty, electronics, and groceries.
also allows its users to book train & flight tickets, pay all utility bills, recharge devices, and send or receive money. Customers can also take advantage of the daily deals and the great Indian sale organized during festivals. The Amazon Prime feature allows the users to enjoy free and quick delivery of the items.
The membership fee of Rs. 999/- per year comes with a subscription to its prime videos, music, Kindle, and bonus cash back. The easy returns and efficient customer care services are also an added advantage of this website.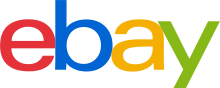 EBay founded by Pierre Omidyar on 3rd September 1995, is the largest bargaining website in the world. This multinational auction company has its headquarters located in San Jose, California. It is a website where the consumer can also become a seller and earn some extra income.
Users get to choose from a wide variety of categories like Electronics, Fashion, Health & Beauty, Home & Garden, Sports, industrial equipment, Sports, and Collectibles and Art. It also offers daily deal products and seasonal gift cards.

The user-friendly interface of the website helps in searching for the required items very easily. Filters like brand, size, price, color, ratings, reviews, and used products contribute to a hassle-free online shopping experience. EBay is one of the best online shopping sites in the world where you can find a wide range of products at the cheapest prices.


Flipkart is gradually emerging as a competitor of Amazon, especially in Asian countries. It is an Indian e-commerce website incorporated in Singapore in October 2007 by the joint efforts of Sachin and Binny Bansal.
It also started as an online bookstore and has now diversified its reach to new heights. It offers various categories of products like groceries, mobile, fashion, home & kitchen, electronics & appliances, travel, and beauty & toys.

This Bangalore-based company offers great deals and discounts every day and hosts electronics and appliances sale on special occasions. The Big billion Days and India's Fashion Capital Sale has been receiving great praises from the users.
It also has an association with some house brands like Citron, Digiflip, Billion, Smart buy, and Nokia. After a merger of some popular e-commerce sites like let's buy, Myntra, and Jabong with Flipkart, it has become the best online shopping site in India.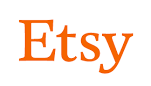 An American e-commerce website called Etsy came into existence on 18 June 2005 and has its headquarters in Brooklyn, New York. It is founded by Rob Kalin, Jared Tarbell, Haim Schoppik and Josh Silverman is its current CEO. It is one of the most unique online shopping sites and one-stop destinations for all kinds of vintage items.
Etsy encourages artisans and craftsmen from all over the world to sell their works on its website.

On the website, we can find a vast range of vintage items, home decors, art and collectibles, craft supply & tools, jewelry & accessories, toys & entertainment, wedding & party, home & living, and clothing & shoes.
Here users can also find face masks, wall decors, gift ideas, self-care items, craft kits, and outdoor & gardening utilities. All kinds of payment methods like credit cards, debit cards, and PayPal are acceptable.
Etsy has an average monthly engagement of 120+ million users and is an ideal way for both buyers & sellers to earn extra income.


Wish is yet another online shopping site in the world that offers a wide variety of products at highly affordable prices. It came into existence in May 2011 through the joint partnership of Piotr Szulczewski and Sheng Zhang and has headquarters in San Francisco, US.
It offers items that are small in size and weigh less than 2kg. Some of the categories available on the website include toys, shoes, home decor, fashion, gadgets, and phone accessories.

There are also two kinds of pages on the wish site called the Blitz Buy and the Express page. The Blitz buy section also known as "Wish's Wheel of Fortune" allows the user to spin the wheel and earn additional discounts on their purchased items.
The Express page shows the list of items that can be delivered to customers within 5-8 days as it usually takes 2-3 weeks to deliver them. The process of eliminating distributors and selling directly to customers makes the website different from the rest.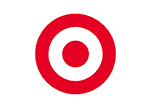 Target Corporation founded by George Dayton in early 2000 has its headquarters in Target Plaza, 1000 Nicollet Mall, US. It is the 2nd largest retail store in the US and its website Target.com gained its independence from Amazon on 23 August 2011. It then partnered with IBM, Oracle, Huge, Sterling Commerce, and Sapient.
The website usually has an average user interaction of 117 million as it deals with a variety of products including bedding, clothing, electronics, beauty, health, jewelry, and furniture. If you are among the ones who like to shop for high quality, trendy, and discounted items them this site is worth visiting.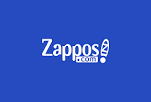 Zappos is an amazing online shoe and clothing site founded in 1999 by Nick Swinmurn and has its headquarters in Nevada, US. At first, it started its business by selling just shoes and then expanded its range to handbags, eyewear, clothing, and accessories.
It also has a page named Zappos Adaptive which makes it convenient for users to search for their desired item. There are also some subsections like Men, Women, Kids, Brands, and Sale for quickly searching products.

Zappos is also well known for its efficient customer service and has also received good reviews for the same. It also launched the Zappos Couture; sponsor the Zappos Rock n Roll Las Vegas Marathon, and hosts Kidz Day. It has also attained 23rd rank on the Fortune magazine list of 100 Best Companies to Work for in 2009.


Overstock is an amazing online shopping website especially designed for all the ladies out there. The website came into existence in 1999 through Patrick M Byrne's insights. It has its headquarters in Midvale, Utah. So, it is an e-commerce website that focuses on selling furniture, home decor, bedding, outdoor, rugs, apparel, and kitchen appliances.

It also has a wide range of filtering options like shape, size, color, design, base, brand, finishing, and customer reviews. It also has a special deals and sale item page during the holiday season which offers products at a very affordable price.

Walmart Inc was founded by Sam Walton on 2nd July 1962 and has its headquarters in Bentonville, Arkansas. It has around 11,443 stores all over the world and has a partnership with Sam's Club, Kidbox, Hayneedle, ModCloth, and Asda Stores. It also has about 5000 physical stores in the US and 1000 in stores for online orders.


Alibaba is one of the largest online shopping sites in China along with the largest wholesale hub in the world. It is also the world's fifth-largest e-commerce company in terms of profit collection.
This website is also a connecting link between the Chinese market and the overseas market.

The website offers a wide variety of products like agriculture supplies, biological items, industrial, and chemical components. Everything from placing the order, making payment, and getting delivery of goods is convenient.

It is a blessing that we are living in such an advanced technological world. Here we can get whatever we desire with just a click! There is no need to stand in queues to buy items from the stores. Online shopping sites not only allow us to buy products but also pay all our utility bills. So, readers what are you all waiting for? Go ahead and surf the above sites and place your orders soon. Happy Shopping!