YouTube is one paradise where everyone has spent some time to either listen to songs or surf through informative or funny videos. Well, if you are one of those then it is sure that you must have come across one of the funniest and upcoming rising star Prajakta Koli who uploads real, honest and completely relatable stories with the youth being her target audience. She is sulky, she is fun, she is strong, she is cranky, she is insane, yet she is 'Mostly Sane' and that's why she was perfect in naming her YouTube channel as Mostly Sane.
Like all of us, Prajakta has also faced struggles in her life to be where she is now. She has changed numerous dreams to be able to search for her true calling. She didn't have a smooth ride and face numerous bumps along the way and also lost enthusiasm to the opinion that she just couldn't do well for herself. At one point she stated that she was crawling for more and more subscribers and her content was becoming irrelevant. But as a determined human, she didn't lose hope and experience a turning point when she uploaded a video titled 'Types of people on WhatsApp groups' which benefited her to successfully achieve 3 million followers. With a lot of effort and hard work, Prajakta soon transformed from just an intern at the Radio station to a Speaker at the UN and interacting with Barack Obama. And for all of this, she has always given respect to her parents and other members of her support system.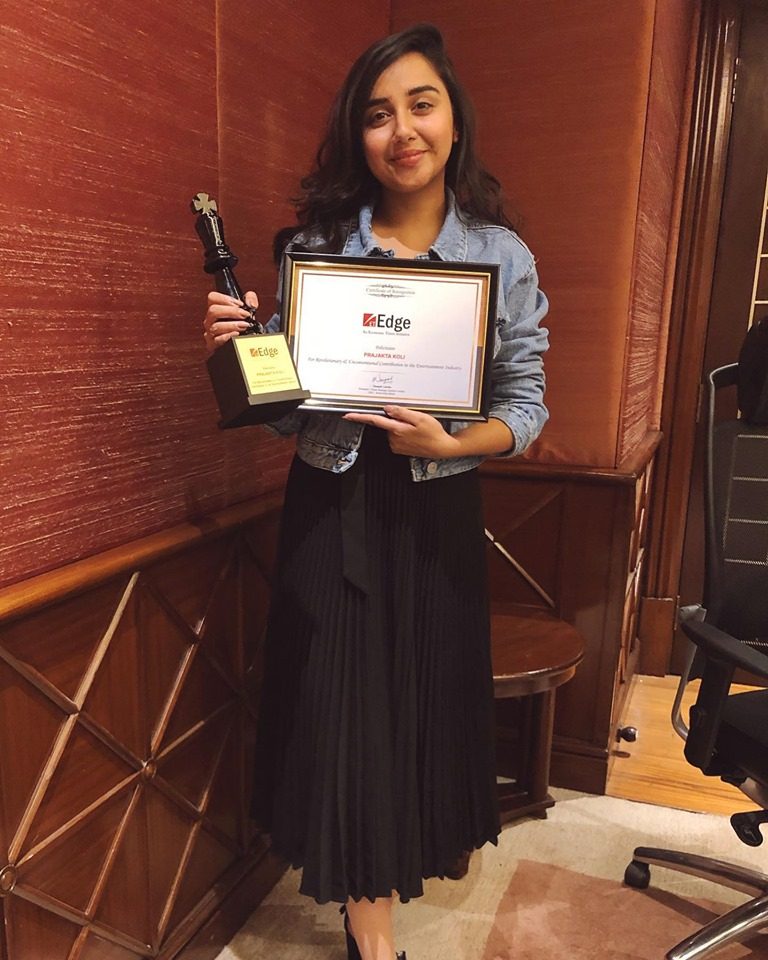 Below are some of the details which as a follower you should know about Prajakta to understand her better:
| | |
| --- | --- |
| Name | Prajakta Koli |
| Vocation | Social Influencer, Comedian, Digital Content Creator, RJ and YouTuber |
| Nickname | Praju |
| Date of birth | 23rd June, 1993 |
| Age | 26 Years |
| Birthplace | Mumbai |
| Hometown | Mumbai |
| Sun sign | Cancer |
| Religion | Hinduism |
| Hair color | Black |
| Eye color | Brown |
| Height | 5'5'' |
| Weight | 55 Kgs |
| Father | Manoj Koli |
| Mother | Archana Koli |
| Sibling | Nishant Koli |
| Schooling | Vasant Vihar High School, Thane |
| Education | Bachelors in Mass Media, Kelkar College in Mulund |
| Hobbies | Vlogging, Reading, Travelling |
| Favourite food | Eggs, Sausage, Chicken Momo and Chocolate Smoothie |
| Favourite Actor | Hrithik Roshan |
| Favourite Singer | Tochi Raina |
| Favourite Song | O Sanam by Lucky Ali |
| Favourite YouTuber | Superwoman, JusReign |
| Favourite color | Black |
| Boyfriend | Vrishank Khanal, Law Professional |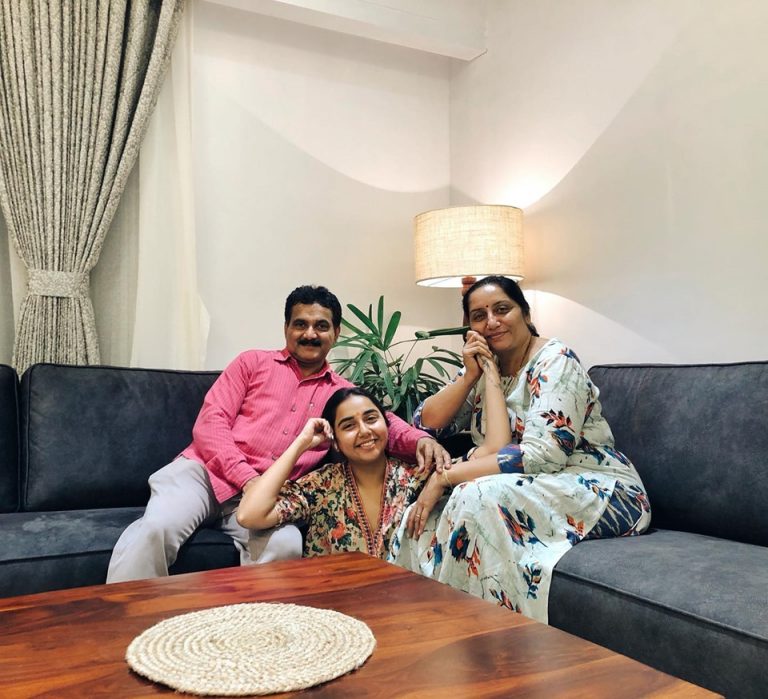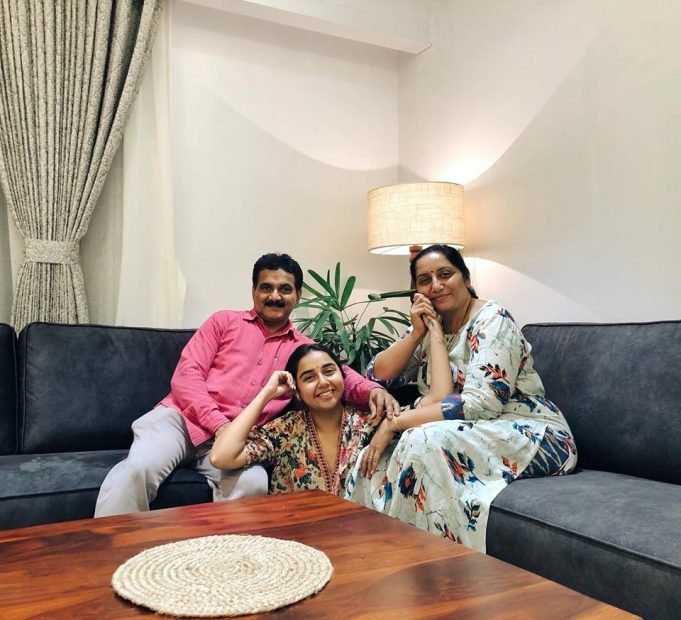 Personal life
Prajakta has a special place for her parents, elder brother and her team who have to their fullest extent has always supported her in all her dreams. After finishing her college, she fetched an internship at "Fever 104 FM Radio Studios, Mumbai". Since childhood, she always wanted to be a Radio Jockey but with time she didn't like the feeling of being dependent. After spending 3 months as a Radio Jockey, she once got the opportunity to meet Hritik Roshan who visited the studio to promote his film 'Bang Bang'.
She took that opportunity as uploaded a 'lame and funny' video with him on Instagram which 'Sudeep Lahiri' from 'One Digital Entertainment' found very amusing. He was the one who encouraged her to start her YouTube channel about which she no idea how to use but with time she gained more and more subscribers.
She uploaded her first video titled '5 types of singles on Valentine's Day' 4 years back in 2015 and achieved nearly 1,00,000 followers by 2016.
Now with so much of ardent fan following, she devotedly uploads 3 videos a week and has yet made around 461 videos for her target audience and has accomplished about 2.76 million followers. She uploads her videos based on her comical takes on everyday situations in life. For her videos, she has also worked with other Indian YouTubers like Ashish Chanchlani, Mumbiker Nikhil, Bhuvan Bam and YouNick. She strongly believes that these video collaborations help to break the monotonic tone of the channel and also offer fresh and new content which can be cherished by the viewers.
Prajakta also starred in 3 episodes of Poonam Apartment Girls (Season 1) which was uploaded on Girliyapa's YouTube Web series.
Her social contributions to the well-being
On the World Health Day, in 2016, she began a campaign #iPledgeToBeMe which aimed to spread awareness to individuals in the society about Body shaming and in 2017 she made her debut music video titled 'Shameless' with regard to this issue which received more than 2 million views on Twitter and Facebook. This video also features personalities like Sahil Khattar, Mithila Palkar, RJ Malishka, Raftaar, Gaurav Gera, Raghav Juyal and Sonal Sgaraya.
In 2018, she was pronounced as the Indian ambassador for YouTube's global initiative, 'Creators for Change' which deals with issues like Xenophobia, hate speech and extremism. She was also a part of YouTube's Safer Internet female YouTubers from India invited by the Obama Foundation and also has contributed immensely to the Campaign #GirlsCount for One.Org.
Her video towards the initiative of #Creatorsforchange towards creator shamming received nearly 11 million views.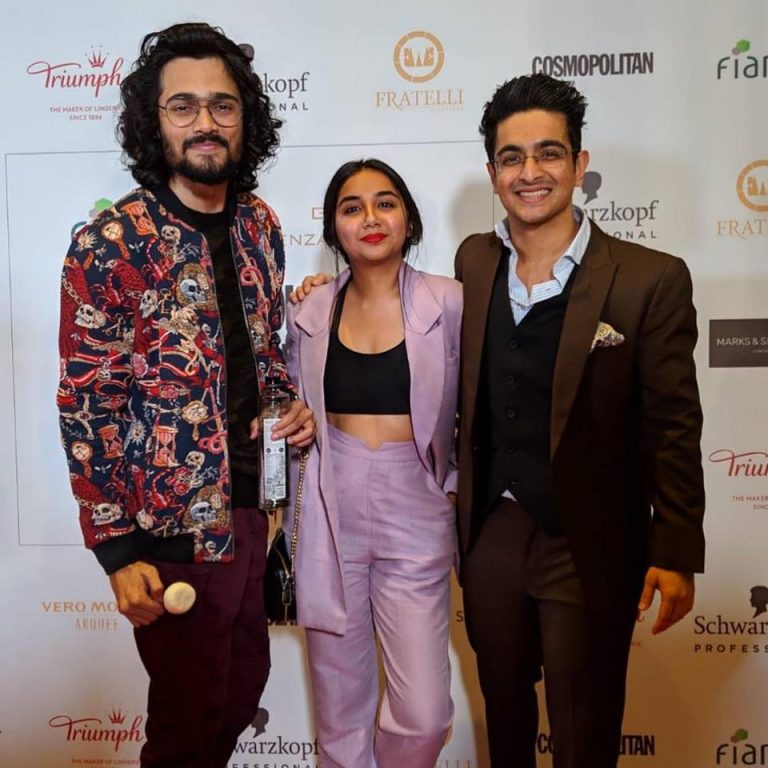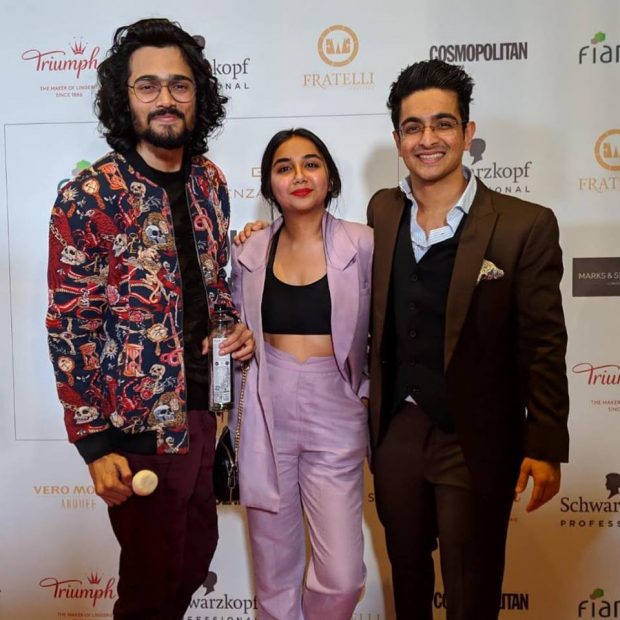 Her love for reading
She loves to read and makes a good effort to read at least one book in a month. Her favorites include 'Norwegian Wood' by 'Haruki Murakami' and 'The Diary of a Young Girl' by 'Anne Frank'.
Her list of favourite books also contain, 'Turtles All the Way Down' by 'John Green', 'Year of Yes: How to Dance it Out – Stand in the Sun and be your own Person' by 'Shonda Rhimes', 'Sapiens: A Brief History of Humankind' by 'Yuval Noah Harari' and ' Modern Romance an investigation' by 'Aziz Ansari'.
Awards
Viral Queen at the Indian Wiki Media Digital Awards.
YouTube Sensation (Digital Content) by 24 FBS International Animation Awards in 2018.
30 Under 30 by Forbes India in 2019.
35 Under 35 by Entrepreneur India in 2019.
Women of Worth (WoW) by Outlook Business in 2019
YouTuber Of The year by Cosmopolitan Magazine, India in 2019.
There are numerous individuals joining YouTube for growth, and to them, Prajakta inspires by telling them that when one starts, they should not look at numbers but should just focus on the content because the content is king. If you want to get inspired by her then go definitely follow her on her social media handles.