Priya Kumar is a professional and motivational speaker, who has been awarded the Woman Leader award in India, writer's category. She is also a corporate trainer, a columnist for The Financial Express and The Economic Times, radio jockey and author of books such as I Am Another you, License to Live, The Perfect World, Thinking Aloud and The Inspiring Journey of a Hero. 
She is a turned Filmmaker and a Director who is all set to bring her stories to the silver screen with "I am Another You" as a debut feature film. She started working at the age of 13 as a French Teacher and she has taught over 1900 students over 9 years.
Below are some of the details which as a follower you should know about Priya to understand her better:
Name
Priya Kumar
Vocation
Motivational Speaker, Corporate Trainer, Columnist, Radio Jockey and Author
Nickname
Priya
Date of birth
4 March 1973
Age
46 years(as in 2019)
Birthplace
Chandigarh
Hometown
Chandigarh
Sun sign
Pisces
Religion
Hinduism
Hair colour
Black
Eye colour
Dark Brown
Height
5'5''(in feet inches) 165cm(in centimetres) 1.65m(in metres)
Weight
65kg(in kilograms) 132lbs(in pounds)
Father
Not Known(Medical Representative with Anglo-French)
Mother
Sona Kumar(Former Banker at RBI)
Sibling
Not Known
Schooling
Saint Kabir Public School(Chandigarh) Gyan Kendra Secondary School(Mumbai)
Education
Mithibai College, Mumbai Smt. Mithibai Motiram Kundani College of Commerce and Economics, Mumbai Narsee Monjee Institute of Management Studies, Mumbai
Hobbies
Painting
Favourite food
N/A
Smoker/Drinker
N/A
Favourite Singer
N/A
Favourite Song
N/A
Favourite YouTuber
N/A
Favourite colour
Black
Boyfriend
N/A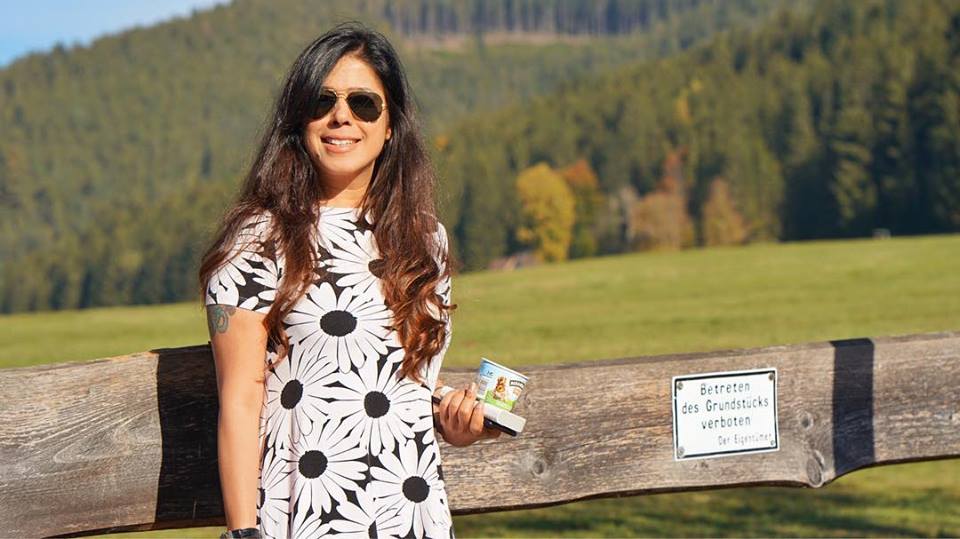 Professional life
Priya Kumar was mentored under Dr.Niranjan Patel, as he would go around conducting anti-nicotine and anti-alcohol workshops, which were organised by Priya. She began her career after the sad demise of  Dr Patel, by presenting him at one of the workshops that he was supposed to speak at. She then moved on by doing workshops against nicotine and alcohol to conducting workshops on motivational subjects. She believes that people cannot be changed absolutely in sudden, but they can be inspired to make the necessary changes in their lives.
Her Education
She had her Honours degree in Economics from Mumbai University and postgraduation qualification in marketing and sales from Narsee Monjee Institute of Management Studies (NMIMS) and a master trainer certificate in Neurolinguistic Programming (NLP). She is also a firewalking instructor, trained by the Sundoor Firewalking School (a US-based educational centre). She is India's first certified firewalk instructor.
Her Turning Point
She has switched her career from teaching field to a motivational speaker. While she was studying for her MBA she gave her everything to create a better, brighter future for herself, many people around her told her that it is not possible but she never gave up, even when she was broke she became the youngest motivational speaker in India at the age of 24.
She had a time where she lost all her savings just to start her new career. That was the time where she had nothing to lose it was just a win-win situation or a big defeat and this time she saw as a great circumstance to win, because if one has nothing to lose, then one has nothing to do but move forward in life. She did not have anything to cling to, so she moved on with her motivated spirit and her never-say-die attitude.
Her Work
She has a training firm whose role is to offer motivation-based programs to corporates on leadership, team building and peak performance. She specializes in experience-based learning where she engages participants in activities and helps them to figure out their lessons based on their personal experiences. She says "I also believe in fun based learning, and so, I do activities which are fun and at the same time evoke the spirit of the challenge. So, some of the activities which I would do are walking on fire, martial arts, bending steel rods with the neck, walking on broken pieces of glass and so on. It is an experiential way of driving home the message that impossible is nothing".

Her main clients are of multinational companies around India, Europe and South-East Asia. On asking how she understands the youth to motivate them she says, "The main struggle that I see with the youth today is the diminishing attention span and their diluted focus. I do not see a lack of talent or lack of initiative. But when attention and focus go on the diminishing side, then success is an elusive concept. We live in the age of speed. But speed demands a hundred per cent attention. You can't take your car at the speed of 160km/per hour and be distracted. That's the accident most youngsters find themselves in life. Else, the youth of today have everything at their fingertips. They are in a better position than any other generation has ever been on this planet".
Awards and Titles Won
In 2010, Ranked number 2 Women Leader in India Award, Writer's Category, by igroup in New Delhi.
2011, awarded with the Citizen of the Decade honour, writers category, by Rotary International in Cochin.
License to Live was nominated in the long list of the Vodafone Crosswords Book Award in 2010. License to Live also won one of the five honourable mentions in the spiritual category of the Eric Hoffer book award in 2012.
In 2013, I Am Another You won the Silver Medal at Living Now Book Award.
In 2014, I Am Another You was shortlisted for the Eric Hoffer Grand Prize Award.
I Am Another You made it to the final list for the Montaigne Medal.
I Am Another You also won the First Horizon Award.
I Am Another You won the Eric Hoffer Award – First Runner Up – in the category 'Non-Fiction Legacy'.
Her Bucket List
Her bucket list consists of many things like
Getting married
To start her own publishing house
To branch out her company in the UK
To publish six books this year and the most exciting of all to launch her chat show.
In an interview when she was asked which book of her is her favourite she said: "All of my stories are close to my heart, but my personal favourite is 'The Perfect World'". She recommends her book 'License to Live' to the youth of the world. Her message for her readers is "Live life on your terms. As long as your values and principles are in place the world is your playground; PLAY TO WIN".