Purnima Tyagi's revolutionary thought of sending Invites and gifts by "Happy Inviting"
 When and how did you start?
     "Whenever there is a marriage in the house, all the people in the house get engaged in the marriage. Out of which one of the most important work is to send invites," says Purnima Tyagi, founder of Happy Inviting. Their tagline reads 'Stress se skoon tak' and it reflects the hassle-free distribution of invites and gifts. Launched in Jan 2018.  Happy Inviting is currently available in Delhi NCR but soon planning to expand all over India.
 How did you come up with the idea? Your inspiration moment.
Inviting guests always been a crucial part of weddings. Purnima always faced this issue in her family, that her family has to manage to attend marriages without a proper physical invitation because in NCR there are a lot of other relatives too so most of the people are used to send cards at one or two places, because of time constraint so other relatives including her family have to accept the invite without personally receiving the card and exchange of pleasantries is completely absent.
Purnima thought of opening Invitation company to add that lacking personal touch! one only needs to be open to possibilities.
 

Brief about the organization and founding members.
   While thinking of this, Purnima shared this to Shikha Bhardwaj, a Lawyer KIIT Bhubaneswar of 2012 batch. Purnima took care of the service development, settling the supply chain, marketing, trying to collaborate with vendors, designers, and other related people. While Shikha took care of legal documentation and stood everywhere as her backbone.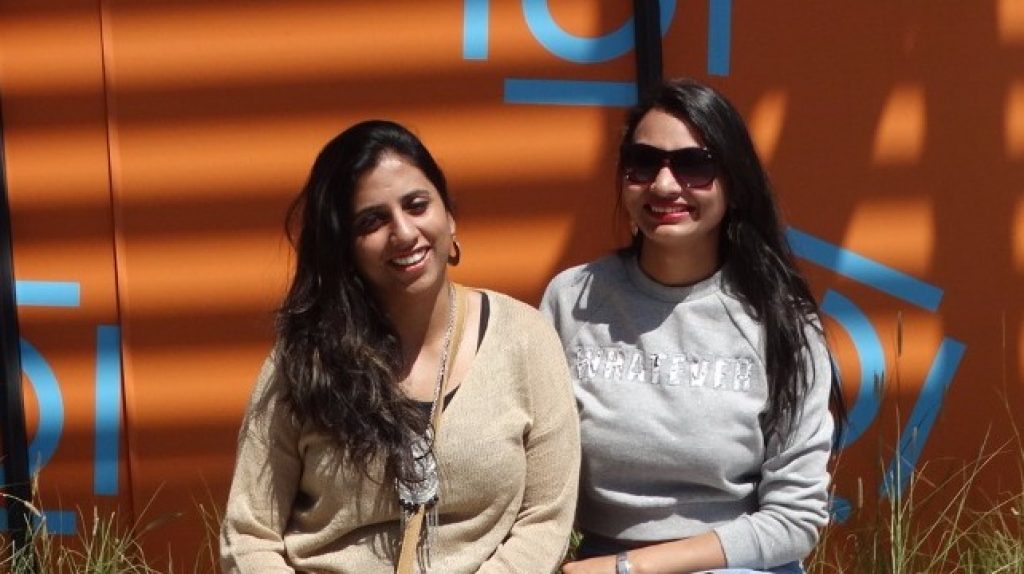 Image Credit/ Source: happyinviting
         

The detailed journey, like what all you want to share with readers
  The Name 'Happy Inviting' and the tagline 'Stress se skoon tak' were given by Shikha. After deciding the name Happy Inviting, the duo finalized the company logo, website & working protocol by software. Over the last 8 months, they have completed this project and launched the company on 2018 New year day. Now the duo is working on marketing and promotions of the brand and creating awareness of this service in the marketing as people are not aware of such kind of service.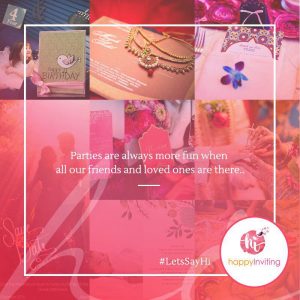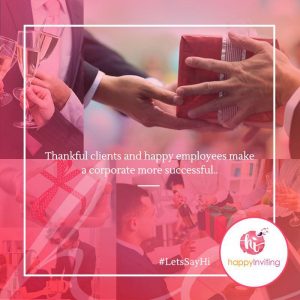 About funding, plans for growth
    All this sounds good but Happy Inviting is now looking to raise funding. How is Happy Inviting a venture-backed business? Don't investors look for a 100x return?
India is set to become the youngest country in the world by 2020 when the median age will be 29 years, the marriage market is set to boom like never before over the next five to ten years.
Currently, the industry is over INR 110,000 crore and is growing at 25-30% annually, it is pretty easy to scale up to INR 10 crores in total in the next five years.
And Invites are not restricted to India alone; NRI's will also need such kind of services to invite their guests from India and sending gifts in India, so keeping an eye out for all the NRIs based in all over the world.
According to the 2011 census, the UK has an Indian population of more than.
"1.4 million so there is another country as well where there would be a huge population of Indian people so we would be the best solution for them to invite guests from India. Ref: ons.gov.uk " Says Purnima. 
Challenges and Opportunities/ Marketing Strategies
  "When people invent new product or service, the challenge which most people face.
while scaling up is to create the need in the market and convince the client why they need it. This is one area which we think we've to work upon. "Each of our invite and gift will give the feel of personal touch," says Purnima. The target market for Happy Inviting is the upcoming middle class that has money but is equally conscious of the value they get & the High Net Worth Individuals.
 Future plans and funding
   We are soon coming with an app, which will be more convenient to use and have more new exciting features. After the launch of the app, our services will be available pan India. We'll use funding amount to expand the Happy Inviting all over India, creating awareness in the market. We'll push our brand in the market by its unique services and features.
 

A quote from the founder on the journey, or dealing with the challenge, or any inspiring moment
    In the final years of college back in 2015, Purnima got a campus placement in Kent RO system Ltd as a management trainee. After working few months in Kent RO System Ltd, she moved to ICICI Bank Ltd. as a Deputy Manager. In ICICI Bank her job was a customer service in privilege customer segment, she had to take care of all the financial needs of clients. But she was not happy working in the financial sector. She always wanted her life full of creativity with beautiful colors. "Somehow my own ideas were always there at the back of my mind. And when I asked myself if there is a place where I can find 'my own life', the answer was let's try once," says Purnima. This is when she decided to go ahead with this idea of starting gifts and invites business. The idea was to have something like sending invites and gifts to your friends, families, clients, colleagues, etc. at their doorsteps.
  

EXCLUSIVE: Founder's advice to budding entrepreneurs
   " 

 You just need to fly constantly," Says Purnima. 
Your website / apps / and contact details
    Purnima Tyagi is the founder of Happy Inviting, A1003 Ahinsha Vatika, Delhi, mobile number is 9716791326. www.happyinviting.com is the one stop solution for all the invites and gifts related issues, from starting to designing and sending it to receiver's doorstep. Here client will be having a dashboard to track all the invites and gifts.