" Get closer than ever to your customers so close that you tell them what they need well before they realize it themselves" – Steve Jobs.
When and how did you start?
Rank Me Online was founded in November 2017 with an objective to provide a cumulative customer opinion over all media in an actionable and insightful manner. The initial aim was further refined to make way for objectives which can help the brand perform better in the current online sector.
How did you come up with the idea? Your inspiration moment
The founders of RankMeOnline ( Jyoti Gupta and Neeraj Bagdia ) had been working with the internet companies where the main focus of any new product feature was to make sure the online customers are happy with the product/services.
They discovered that customers are realizing their power in this new age of internet businesses and companies are realizing their importance. If customers are not happy with the business, the business might be able to pull off a short time success with discounts and shelling money in marketing but in long term will disappoint, both the employees and the investors.
The idea then finally boiled down to helping businesses having one clear metric that talks all about how happy our customers right now and hence use that to their advantage. Using that metric, companies can easily and effectively attribute the success/failure of any marketing campaign/ product launch/ customer service.
Since both the founders come from a strong technical background, they believe that the upcoming era of machine learning and artificial intelligence can solve this problem to a huge extent.
Developing a tech product which will be an IP ( Intellectual Property ) can solve this extremely aggravating problem completely. With a vast technical knowledge background and extremely passionate about building a no-hack great product, the founders are set to revolutionize the market altogether.
 

Brief about the organization and founding members
In a nutshell: Rank Me Online is a machine learning and AI driven monitoring platform giving actionable insights to brands for improving Net Promoter Score, customer attribution and engagement.
RankMeOnline – a Tech Platform built for monitoring brands follows the principles of building each and everything with a WOW factor. Each and every team member believes that unless the work is WOW, we will continue to improve on it. The team consists of Kanishk Gupta – MBA from BIT Mesra, Exp in Tech Sales for more than 4 years, Shruti Sachdeva – Content Marketing and Social Media Expert, Himanshu Jain – MBA from Bit Mesra and Sales Expert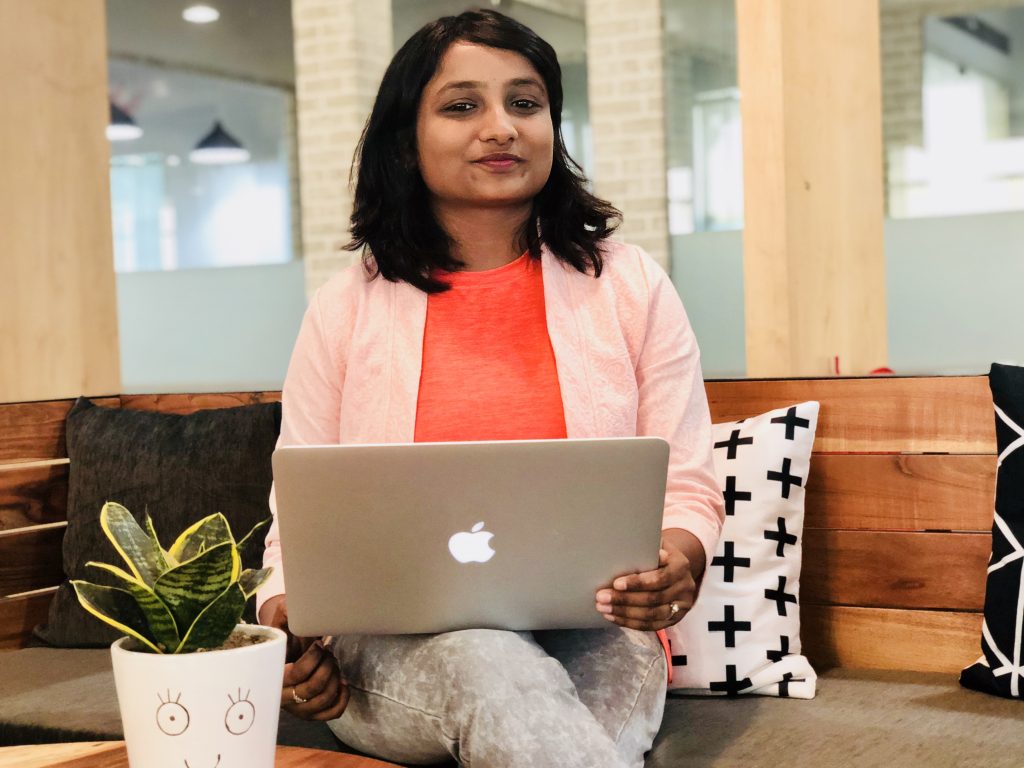 Image/ Credit: Jyoti Gupta (CO-Founder)
Talking about founding members, Jyoti Gupta with over 6 years of experience is a graduate from Delhi College of Engineering(DCE/DTU) in Computer Engineering. She joined Amazon as fresher and then went on to become technical lead at Limeroad. She further moved to another startup – Curefit where she focussed on building some great tech product for this health and wellness giant.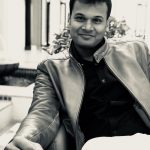 Image/ Credit: Neeraj Bagdia (CO-Founder)
Neeraj Bagdia is a graduate from Interationational Institute of Information Technology ( Hyderabad ) in Computer Engineering. He joined Yahoo in advertising tech team where he successfully published 4 patents. He moved to Limeroad as a founding engineer and successfully built the startup from scratch. Neeraj made a small stint at Amazon as an Engineer Manager before starting RankMeOnline.
Founders collectively developed the vision of Rank Me Online which is "to democratize access to brand analytics so that organizations of all sizes can unlock all the insights in their digital business."
"If you are not winning over your current and potential customers, someone else will surely do," says Jyoti, on the importance of listening to customer opinions for SME
The detailed journey, like what all you want to share with readers.
We started our journey as reputation management consultants, where we were going well with that business. As we continued our journey and started meeting more and more of clients we realized that their major pain point was that they don't have any platform or any application to monitor brand reputation. There is a humongous number of digital marketing agencies and reputation management agencies that claim to revolutionize any brand overnight, there was no clear way to check those claims. Though there are a lot of companies that provide Brand Management Services there was no platform to get the clear picture of what exactly is the brand image now and how much it has improved. Getting information about the brand Image is an extremely tedious process of scanning through all the different websites and all, making sense of that data manually and making some approximations and assumptions.
We do faced lot of issues in bringing our dream to live, making sense of what customers say, language barriers, SMS language of the common youth, extensive new tagging for brands and many more but with the continuous support and dedication we finally made the brand monitoring platform which will cater to all the businesses as a platform.
Rankmeonline

monitors the complete web for you, it reads through all the mentions and analyses which are the more important ones to be shown, it further breaks down the mentions on basis of the features/services of the brand talked and gives a thorough analysis of what works and what not. Since Rankmeonline is built as a platform, there is so much more that can be done with it. While some of the features are in stealth mode, ones like crisis management, brand mentions alerting and sentiment analysis are the ones which are out there to be used.
 About funding, plans on growth
RankmeOnline is a bootstrapped startup right now currently aiming to hire great tech engineers who are motivated to solving this problem. We have been selected to RISE – Largest Tech Conference in Asia scheduled to take place at Hong Kong in July. We have some customers lined up to work on product market fit and we are planning to go ahead with launching a full feature set in July. We are also looking for brands who have difficulty gauging their brand level metrics as early adopters of our product and partnering with brand management agencies to get introduced to the brand market fast.
We are not looking for funding until the product reaches product market fit in terms of provided features. We will be looking to expand extensively beyond that.
 

Challenges and Opportunities/ Marketing Strategies
Any new businesses face challenges and likewise, RankMeOnline has also faced the same. The problem of we getting equated with Digital marketing in the eyes of business is a major problem for us. Since this technology is very new to India although it is common for Europe and US region, the problem comes to make brands appreciate the technical prowess behind building this platform. "Tech can be built, – what else are you doing?" – is a question we don't want to answer. It might take some time but the Indian Businesses are changing. That also puts us in a unique position of being very early in the market and hence will be able to get registered in the minds of all businesses for the next set of challenges they are about to face.
We have a unique opportunity and will continue to use it to our advantage. Focussing heavily on content marketing and awareness for Indian professionals, we will continue to focus on the long-term impact of spreading knowledge.
A quote from the founder on the journey, or dealing with the challenge, or any inspiring moment.
"If you are not winning over your current and potential customers, someone else will surely do," says Jyoti Gupta(Founder RankMeOnline), on the importance of listening to customer opinion for SME
 




EXCLUSIVE: Founder's advice to budding entrepreneurs
Passion and determination are two pillars of success. Be passionate about what you do and keep on doing it in the best possible way. Try to achieve perfection in whatever you do. After all, average things don't sell.
Provide some statistics like revenues or clients  Acquisitions etc.
We have more than 250 clients using our web listening services. Around 1900+ facebook page likes utilizing the informational and educational content will put on the platform.
Your website / apps / and contact details
Website-https://www.rankmeonline.com/
Blog–https://www.rankmeonline.com/blog/
Contact details
+91 88004 94904
[email protected]
You may connect at
https://twitter.com/RankmeO
https://www.facebook.com/Rankmeonline/
https://www.linkedin.com/company/rankmeonlineco/
https://plus.google.com/u/0/113517043856935973283
https://www.instagram.com/rankmeonline/?hl=en
https://www.youtube.com/channel/UCsFNccdys7ru0lnSiC_V9lg
https://www.quora.com/profile/RankmeOnline