There comes a moment in nearly everyone's life when they transform entirely from fat to fab. One such particular guy is Ranveer Arora Allahbadia who was determined to get into perfect shape and be an inspiration to numerous. At an initial start of 90 Kgs, he realized that it was time to get rid of all the extra mass and very quickly powerlifting had become a means of life for him and he has never looked back again.
It was his moment of glory. Ranveer is popular for his fitness, health and lifestyle videos on his YouTube channel. His videos are very proficient and very beneficial to his subscribers. Presently, he has more than 2 million subscribers on his YouTube channel. He also owns a second channel on his own name.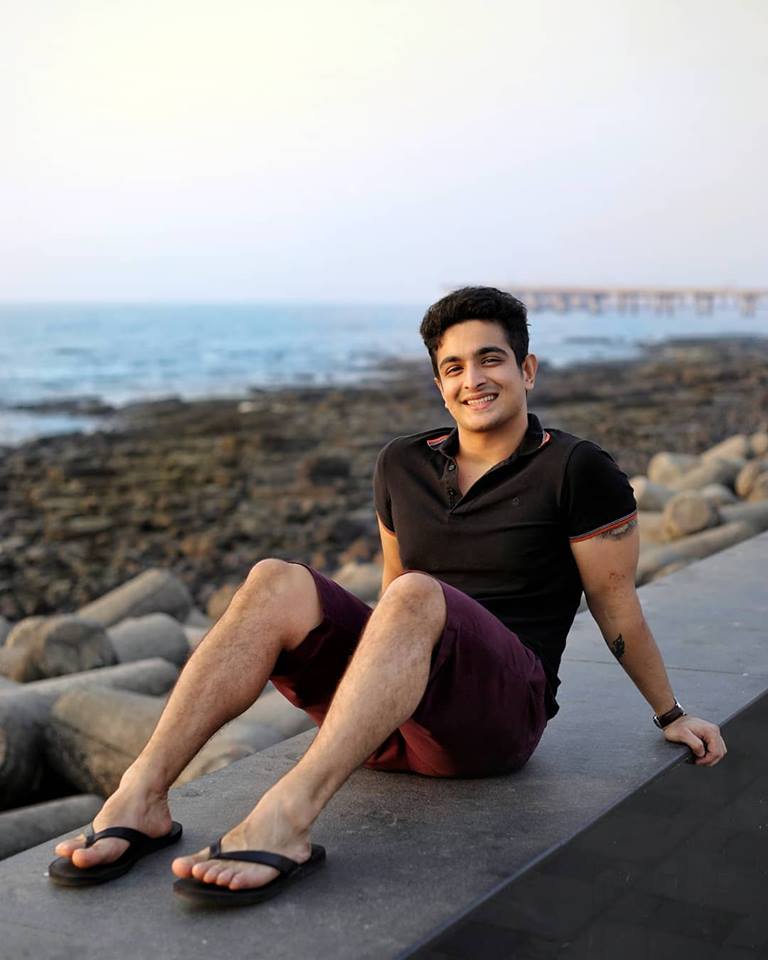 | | |
| --- | --- |
| Name | Ranveer Arora Allahbadia |
| Vocation | YouTuber, fitness coach and entrepreneur |
| Initiatives | Founder of BeerBiceps Media Pvt Ltd & Co-Founder of Monk Entertainment |
| Write-ups | 26 Biggest Life Lessons I Learnt before turning 26 |
| Height | 5'7'' |
| Weight | 75 Kgs |
| Eye colour | Dark Brown |
| Hair colour | Black |
| Date of birth | 2 June 1993 |
| Age | 26 |
| Birthplace | Mumbai |
| Sun sign | Gemini |
| School | Dhirubhai Ambani International School, Mumbai |
| College | Dwarkadas J. Sanghvi College of Engineering, Mumbai |
| Educational qualification | B.E in Electronics and Telecommunication |
| Father | Gautam Allahbadia (Doctor) |
| Mother | Swati Allahbadia (Gynaecologist) |
| Sister | Akanksha Allahbadia (Doctor) |
| Marital Status | Single |
| Girlfriend | Viashnavi Thakker (Doctor) |
| Hobbies | Basketball, travelling, football and cooking |
| Favourite food | Butter chicken and butter Naan |
| Favourite Actors | Tom Cruise and Akshay Kumar |
| Favourite Actress | Priyanka Chopra and Sridevi |
| Favourite Film | Forrest Gump |
| Favourite colour | Orange |
| Favourite TV shows | Game of Thrones and Lost |
| Favourite Football Team | Manchester United |
| Favourite Sportsperson | Cristiano Ronaldo |
| Favourite video game | Play Station |
| Favourite wrestler | Dwayne Johnson |
| Favourite IPL Team | Mumbai Indians |
| Favourite cricketers | Rohit Sharma and Virat Kohli |
| Favourite restaurants | Madras Café and Café 792 |
| Favourite music genre | Hip-hop |
| Favourite rapper | Drake |
| Favourite book | Autobiography of a Yogi by Paramhansa Yogananda |
| Smokes | No |
| Drinking | No |
| Best school memory | Judo Competitions |
| YouTube subscribers | 1.38M subscribers |
The story
In the year 2009, at a young age, Ranveer was a chubby kid on the block and had to go through a gallbladder removal surgery which caused him so pain that he decided at that moment that in order to get out of this painful circle he needs to put in effort in the fitness field and healthy lifestyle.
Well not getting into the already mentioned details, Ranveer after engineering college realized that he didn't really have an inclination towards the subject thus immediately after college he launched a fitness start-up with his fitness coach Binny Sreedharan. In college he used to follow a large number of YouTube influencers so inspired by them he began his own channel in order to get paid better.
He used to record them on his phone and then upload them. With time he realized that in order to be the best in the field he needs to learn better and also build up an efficient team. With that devoted mindset, he made his first YouTube channel on 21st December in the year 2014. The name of the YouTube channel was "Beer Biceps". He uploaded his first video titled "Introduction Video: Beer Biceps". Presently, he has a fan following of more than 2million+ subscribers on his YouTube channel. He also has another channel named as Ranveer Allahbadia.
On "Beer Biceps", he imparts his knowledge on Fitness, Health, and lifestyle tips. All his videos on Beer Biceps are in the English language. But since the majority of his audience is from India he created his other YouTube channel "Ranveer Allahbadia" on which he shares the exact information but all the videos on this other channel are in Hindi for improved understanding for his target audience who follow him in India.
In the year 2018 on the 1st of May, he created a YouTube channel titled "Beer Biceps Tamil". On this platform, he shares his same information in Tamil. Since he observed that also has numerous fans from Tamil that's where he thought for the Tamil individuals and created a channel in the Tamil Language. He doesn't know how to speak in Tamil thus he has a person who voiceovers on his videos in the Tamil Language for his fans to get inspired better.
Net worth
Ranveer Allahbadia started as a professional fitness trainer and a body coach. He also earns from the means of Google Adsense via his YouTube channel page. He has 2 channels on YouTube and he makes nearly about $2000 – $2300 per month. He has also delivered seminars at TEDxBandra.
If you also have bad habits that are causing problems and you really want to change it then you really need to follow and connect with Ranveer in order to get inspired to get better in life. There's no stopping and that's why he's there to help you out.