Image Credit /Source: Team Twin Win
Twin Win: Reach Beyond Yourself
Started with a vision of transforming lives of children from schools across India, Twin Win, a Delhi based personality transformation organization with the tagline of 'Reach Beyond Yourself' has reached the zenith of success. It blends the Twin spheres of success: professional skills and life skills. The organization has the principal motto of 'catching students young' so that real and everlasting changes can be brought in the personality of a child.
Twin Win provides programmes for Schools, Colleges, and Corporate etc. It empowers over 18000 students every year so that they can win over the 'Twin Spheres' of life that is the outer sphere and the Inner Sphere. The Outer sphere comprises things like, What to speak, how to speak, how to crack exams, group discussion, and interviews etc. The inner sphere includes things like dealing with failure-success, relationships, anger, stress, time management etc. If a person wins over these twin spheres of life, his personality is developed.
" Today, Twin Win is the biggest Personality Development Company in Uttarakhand and it has happened after years of hard work and determination. The journey started with just one school and now they are working in more than 30+ schools. Twin Win also conducts several workshops for Doctors, Police Department, and NGOs. This year, the organization celebrated its 7th Anniversary by setting higher bollards for the future but what's really interesting and worth knowing is the past. An incredible journey which started with three college dreamers, a single school and a small set of 250 students.  Great things often have humble beginnings", Says Vaibhav Pande  Chairman of  Twin Win.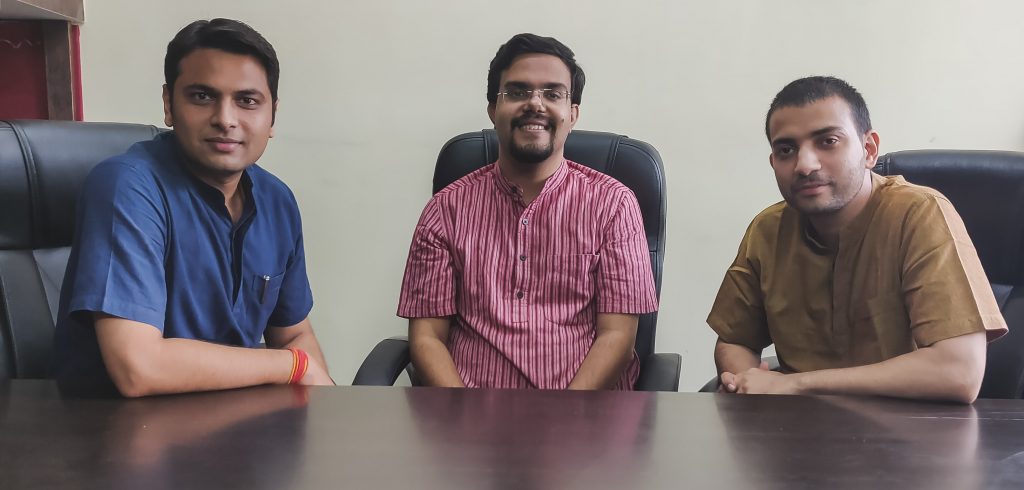 Image Credit /Source: Founders Twin Win ( Mayank Garg, Vaibhav Pande, Anshul vashisht )
It is rightly said that a perfect first step is half the battle won. When Vaibhav Pande, now the Chairman of  Twin Win, was in college along with his two best friends Anshul Vashisht and Mayank Garg, who are now the Managing Partners of the organization, first thought of doing something for the students of his hometown Haldwani, his idea was laughed at. It was impossible for anyone to believe that soft skills and life skills can be taught to children in smaller towns. Though for attaining leadership roles, one must have a vision through which a success story can be written. He had full belief in the idea and realized the importance of these skills since childhood. He was an active speaker in all the debates and public speaking contests. He then realized the need of having good speaking and writing skills in the world. After winning almost every contest he participated in, he started observing things that he wasn't able to observe behind the cloud of the success he was getting. He realized the struggle of almost every student in the college and how most of the students are not confident about their personalities and are afraid to face the audience. Although they were getting Personality Development Training in the college the result of training was only visible in the students who were already confident and the number was not satisfactory.
He says, "I have spent countless nights thinking about this problem that the majority of the youngsters face in the country and I found the solution when I returned to my hometown. I was invited to my school as the Chief Guest in a public speaking event. I observed that there was a huge similarity between the speakers at that event and the speakers in my college. That was the moment I realized the need of 'catching them young'."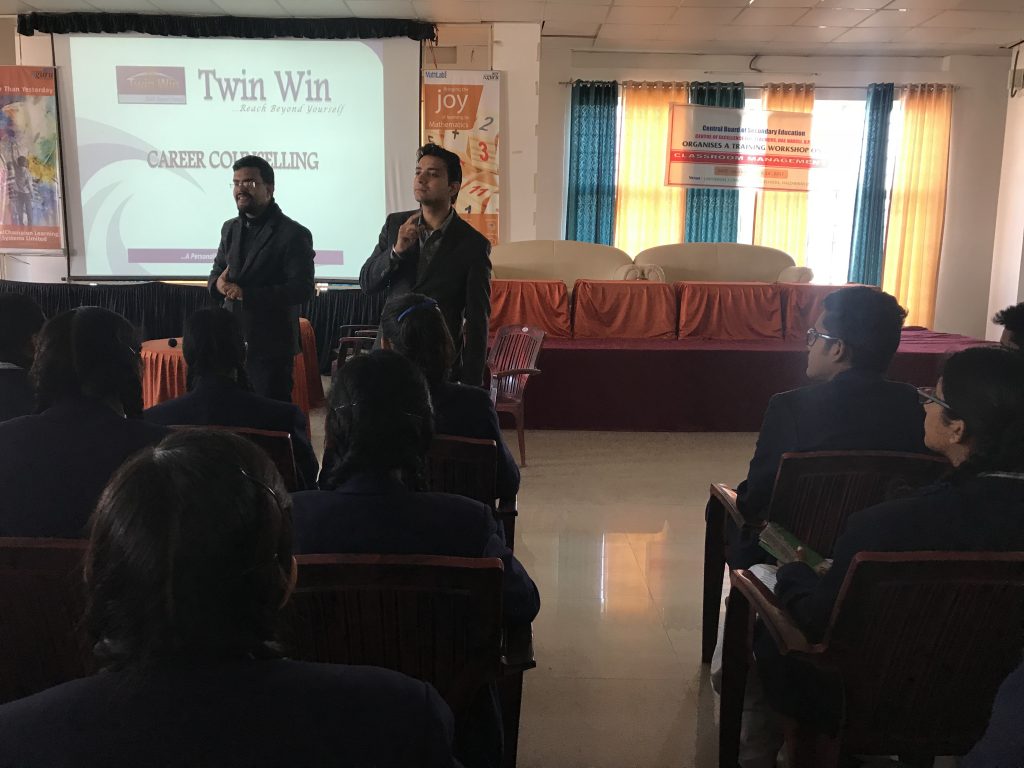 Image Credit /Source:  Twin Win
Vaibhav shared the idea of having Personality Development Training in schools with his best friends and he witnessed that all three of them were thinking on similar lines. They brainstormed for hours and came to the conclusion of working for the students of Uttarakhand. Luckily, Anshul Vashisht became a Certified Career Counsellor from UCLA (University of California & Los Angeles) and Mayank Garg became a Vedic Maths Expert.
Anshul shares about the journey, "Not many parents were initially convinced of the idea of a psychological and analytical test for career guidance of the children. We conducted many free parenting workshops to gain momentum. We were also lucky that few forward-looking schools accepted the programme and Twin Win started its journey.
On asked about how Vedic Maths is important, Mayank Garg shares, "Children have this great fear of Mathematics so I thought I must help children in some way or the other. I went on to become a published Author of a book on Vedic Mathematics which was a National Bestseller. We have also developed a curriculum on reasoning."
To expand its wings, Twin Win has a dedicated team of many master trainers including two coordinators who are part of the organization. Kritika Tripathi and Varun Pande, the coordinators are body language and dramatics experts respectively. These classes are thoroughly enjoyed by the children and have great learning outcome also.
Future Plans and Revenue
Twin Win plans to take the programme online. In terms of worksheets ('Concepts of Everything') and online one to one career counseling sessions through their website www.careeronmymind.com, Twin Win also wants to reach out to different professionals like Doctors, IAS officers, and Cricketers on a bigger level.
They were recently awarded as one of the best parenting and personality classes in India by a US and Bangalore based magazine. Twin Win has been registering a growth of more than 100 percent in terms of revenue every year.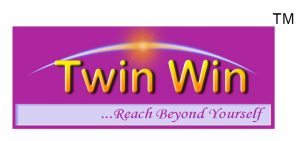 Contact Details :
Url : http://twinwinindia.com/