Recently, One of our client into F&B sector wanted to expand their business. The business has growth of more than 100 % in a couple of years. The business started with a small capital.The product and services were having all the potential to expand. Casually the second step to the expansion is finding a matured investors to fund bigger facilities, technology, and systems. Unfortunately, the organization was not maintaining any financials from the beginning and despite the fact, many showed interest but nobody turns down due to this reason.
Research shows that one of the reasons why many small businesses remain small and sometimes close shop is not because they don't have clients or capital to run the business but because they fail to keep their books properly.
Another story which comes to my mind, a few years ago, one of my clients has acquired partnership in a running business. As small level entrepreneurs, they have done the valuation themselves by calculating the assets and liabilities of the organization. During a casual discussion, I requested the documents of the acquisition process. In a revision of this documents, found they have taken into consideration the book value/cost price of all aged Inventories and aged debtors instead of considering its realizable value. A further inquiry on this saved $ 0.5 million to the client.
It is my suggestion to all startups if you are keen on expansions, better hire an outsourced accounting service /CFO services. They can help you in not only financials but can be a great support in your growth journey. The following deliveries you can generally expect
Day-to-day transactions: ledger entries, bank reconciliations, accounts payable/receivable

Keeping management, board of directors and investors informed: financials that give a true sense of the business to C-level executives

Segregation of duties and responsibilities with internal controls, drafting policies and procedures, developing Stand Operating Procedures. Automisation of department processes etc.

Cost management and reduction

Implementation of ERP's

Create custom dashboards; show meaningful financial and operational KPIs

Manage payroll, tax reporting

Negotiate/manage insurance, lease, vendor contracts

Financial and business modeling/Budgeting

Profit and loss analyses

Coordinate audits and valuations

Sales compensation set-up

Equity budgeting/capital table projections and management

Strategy and Business Plan Development

Feasibility Studies and Financial Assessment

Due Diligence and Business Valuation

Business Process Improvement

Support fundraising and M&A processes
The writer is a startup enthusiast and well wisher of the startup communities. You can reach me at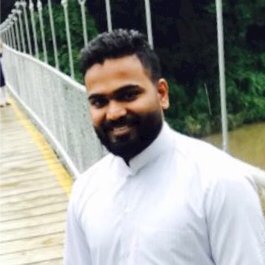 Blog/Article Credit: Shafeeq Muhammed
                                                           Reach me @ :  [email protected]
My Linkedin Profile: https://www.linkedin.com/in/shafeeqmohd/
Note: This article/Blog Credit goes to Mr  Shafeeq Muhammed. For more details and Help reach him on Above mentioned details